About United Kingdom
The Lonely Planet has called the UK "the world's most interesting small island": our quibble would be with the inclusion of the word "small".
From the beauties of Scotland, the Lake District and Wales, to history-laden areas like Hadrian's Wall and the Cotswolds, to the delights of the mellow market towns, to the glitz and cultural depths of London, the UK offers a lot of a great deal.
British landscape famously changes entirely every 20 miles or so, and a lot certainly gets packed into a small, crowded we are told (although it often doesn't feel that way) island. It is a lovely country to tour, with good food to be had nowadays and charming pubs still abounding to serve you that pint of warm beer. But uninspired food and service – and accommodation – are still depressingly the norm, so you still need to research a bit.
Britain has things to fascinate everyone. The variety of travel and tours you can make here is as a result huge.
Walking, hiking and trekking in United Kingdom
The UK has some of the world's best walks, hikes and treks, and walking, hiking and trekking tours and holidays here are so varied that everyone's taste and energy levels can be met. Have a look at some of the walking holidays available in England, Wales and Scotland.
Where to start? There is an enormous variety, from the wilds of the Scottish Highlands, to the poet-inspiring beauties the Lake District, to the gentle loveliness of the Cotswolds to the gorgeous Pembrokeshire and south-western coastal paths, to the deep historical fascinations of Hadrian's Wall, Offa's Dyke and the Ridgeway. And don't forget the Pennines and Dales, Exmoor and Dartmoor, and the glories of Wales (Snowdonia, the Brecon Beacons, and the Black Mountains). And that is just the start… Short bursts of glamour can be found daily, or you can hit a two-week trail. It is all there, compressed into this very magical "small" island.
Less-known but very special places include: the Cleveland Hills; (more to come)
Special regions include:
- the Scottish Highlands and Isles: enough said (well maybe not – they are famous for a good reason: they are miraculously beautiful and atmospheric if too often wet in the west): see our Cairngorms page in particular
- The Lake District, again its glories need no introduction, other than to warn about extreme crowding of the most famous places in high summer.
(More to come!)
We intend that our walk pages contain detail and photos on walking, hiking or trekking routes, including books, best times and weather, how to get there, possible problems, walking, trekking and hiking firms, organisers and guides in United Kingdom, accommodation in United Kingdom and useful links. But this takes a lot of research, so if they are not "there" yet, please give us any suggestions you may have.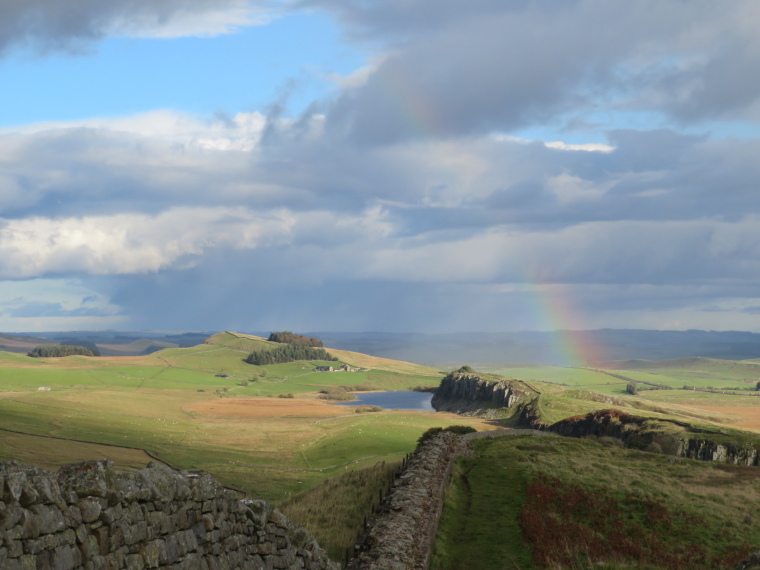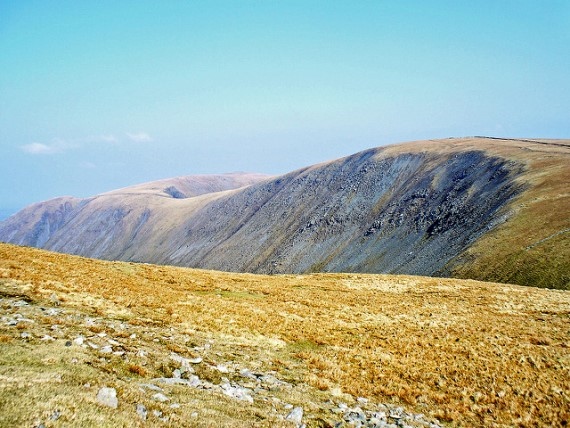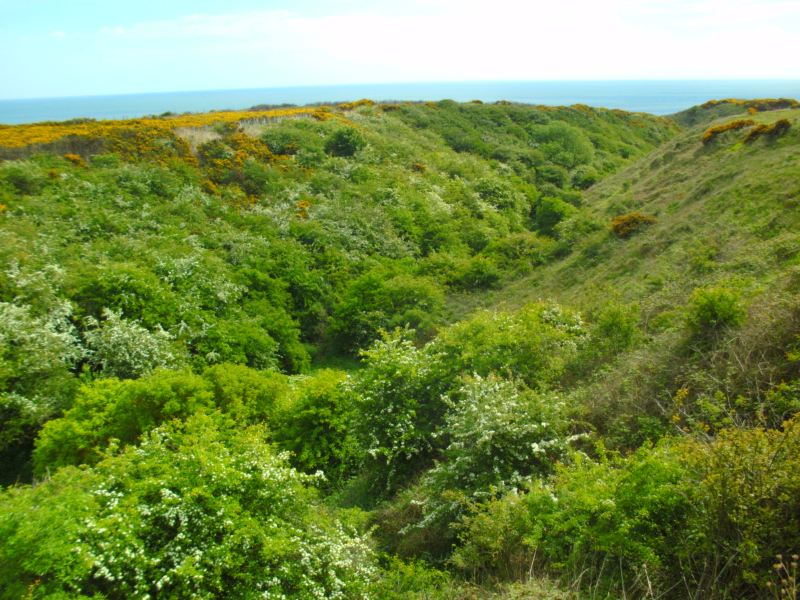 Best walks, hikes and treks in United Kingdom
You can sort the walks by category by clicking on the category titles.
(The rating of walks marked * is currently provisional.)
Region
Walk Name
Walkopedia Rating
Difficulty
Day Walk
Possible?

---

England
Blenheim Park
Straightforward
Yes
England
Epping Forest
Straightforward
Yes
England
Oxford Kora (Martin's Trail)
Variable
Yes
England
Stowe Gardens
Straightforward
Yes
England
Thames Path
Straightforward
Yes
England
The Ridgeway
Variable
Yes
England, Cotswolds
Cotswold Way
Moderate
Yes
England, Cotswolds
Diamond Way
Moderate
Yes
England, Cotswolds
The Cotswolds
Variable
Yes
England, East Anglia
Anna's Walk
Moderate
Yes
England, Hadrian's Wall
Cawfields to Birdoswald
Strenuous
Yes
England, Hadrian's Wall
Hadrian's Wall Path
Variable
Yes
England, Hadrian's Wall
Sewingshields to Cawfields
Strenuous
Yes
England, Lake District
Blencathra / Saddleback
Strenuous
Yes
England, Lake District
Catbells and High Spy
Moderate
Yes
England, Lake District
Coast to Coast, Lake District
Strenuous
Yes
England, Lake District
Cumbria Way and High Way
Variable
Yes
England, Lake District
Grasmere / Far Easedale
Strenuous
Yes
England, Lake District
Great Gable
Strenuous
Yes
England, Lake District
Hay Stacks /High Stile Ridge
Strenuous
Yes
England, Lake District
Helvellyn and Striding Edge
Strenuous
Yes
England, Lake District
High Street
Strenuous
Yes
England, Lake District
Langdale Pikes
Strenuous
Yes
England, Lake District
Langdale Valleys
Variable
Yes
England, Lake District
Martindale
Variable
Yes
England, Lake District
Pavey Ark via Jack's Rake
Difficult
Yes
England, Lake District
Pillar
Strenuous
Yes
England, Lake District
Scafell Pike
Strenuous
Yes
England, Lake District
Skiddaw
Strenuous
Yes
England, Lake District
Swirl How and Great Carrs
Strenuous
Yes
England, Lake District
The Lake District
Variable
Yes
England, Lake District
The Old Man of Coniston
Strenuous
Yes
England, North
Cleveland Way
Variable
Yes
England, North
Coast to Coast
Variable
Yes
England, North
Durham Heritage Coastal Path
Variable
Yes
England, North
Pennine Way
Variable
Yes
England, South
Box Hill
Yes
England, South
South Downs Way
Yes
England, South
Tennyson Trail, Isle of Wight
Moderate
Yes
England, South
The Pilgrim's Way
Strenuous
Yes
England, South
Winnall Moors
Straightforward
Yes
England, South-west
Jurassic Coast
Variable
Yes
England, South-west
Lundy Island
Moderate
Yes
England, South-west
South West Coast Path
Variable
Yes
England, South-west
Two Moors Way
Variable
Yes
England, South-west
Weymouth to Kimmeridge
Variable
Yes
England, South-west, Exmoor
Barle Valley
Straightforward
Yes
England, South-west, Exmoor
Dunkery Beacon
Moderate
Yes
England, South-west, Exmoor
Exmoor
Variable
Yes
England, South-west, Exmoor
North Devon Coastal Path
Variable
Yes
England, West
Malvern Hills
Variable
Yes
England, Yorkshire Dales
Dales Way
Variable
Yes
England, Yorkshire Dales
Feizor Thwait and Smearsett Scar
Moderate
Yes
England, Yorkshire Dales
Ingleborough
Strenuous
Yes
England, Yorkshire Dales
Malham Cove and Gordale Scar
Moderate
Yes
England, Yorkshire Dales
Sleddale and Wether Fell
Variable
Yes
England, Yorkshire Dales
Wensleydale
Variable
Yes
England, Yorkshire Dales
Yorkshire Dales
Variable
Yes
England/Wales
Offa's Dyke Path
Moderate
Yes
Northern Ireland
Mountains of Mome
Variable
Yes
Northern Ireland, Causeway Coast
Ballintory to Giants Causeway
Strenuous
Yes
Northern Ireland, Causeway Coast
Causeway Coast Way
Strenuous
Yes
Northern Ireland, Causeway Coast
Portstewart to Portballintrae
Strenuous
Yes
Scotland
Edinburgh
Straightforward
Yes
Scotland
Great Glen Way
Yes
Scotland
Stalking
Yes
Scotland, Aberdeenshire
Bennachie
Strenuous
Yes
Scotland, Aberdeenshire
Dunottar
Moderate
Yes
Scotland, Borders
Eildon Hills
Moderate
Yes
Scotland, Borders
Southern Uplands Way
Moderate
Yes
Scotland, Borders
St Abbs Head
Moderate
Yes
Scotland, Borders
St Cuthbert's Way
Moderate
Yes
Scotland, Borders
The Borders
Yes
Scotland, Cairngorms
Beinn a Bhuird
Strenuous
Yes
Scotland, Cairngorms
Ben Avon
Strenuous
Yes
Scotland, Cairngorms
Ben Macdui
Variable
Yes
Scotland, Cairngorms
Cairn Gorm
Strenuous
Yes
Scotland, Cairngorms
Cairn Toul and Braeriach
Variable
No
Scotland, Cairngorms
Capel Mounth Track
Moderate
Yes
Scotland, Cairngorms
Carn a'Mhaim
Variable
Yes
Scotland, Cairngorms
Gellaig Ridge
Variable
Yes
Scotland, Cairngorms
Glen Callater
Moderate
Yes
Scotland, Cairngorms
Glen Gairn
Moderate
Yes
Scotland, Cairngorms
Glen Lui
Variable
Yes
Scotland, Cairngorms
Head of the Don Valley
Moderate
Yes
Scotland, Cairngorms
Lairig Ghru
Strenuous
Yes
Scotland, Cairngorms
Lochnagar and Loch Muick
Variable
Yes
Scotland, Cairngorms
Muir of Dinnet (Loch Kinord and Burn O'Vat)
Moderate
Yes
Scotland, Cairngorms
Sron Riach ridge to Ben Macdui
Strenuous
Yes
Scotland, Cairngorms
The Cairngorms
Variable
Yes
Scotland, Cairngorms
Tolmount /Jock's Road
Strenuous
Yes
Scotland, Cairngorms
Upper Dee Valley
Variable
Yes
Scotland, Isles, Mull
Iona
Variable
Yes
Scotland, Isles, Skye
Bla Bheinn
Strenuous
Yes
Scotland, Isles, Skye
Black Cuillin Ridge
Variable
Yes
Scotland, Isles, Skye
Bruach na Frithe
Strenuous
Yes
Scotland, Isles, Skye
Camasunary and the Elgol Peninsula
Variable
Yes
Scotland, Isles, Skye
Coire Lagan and Sgurr Alasdair
Variable
Yes
Scotland, Isles, Skye
Coire na Creiche
Moderate
Yes
Scotland, Isles, Skye
Coral Beach
Straightforward
Yes
Scotland, Isles, Skye
Eastern Red Cuillin Circuit
Strenuous
Yes
Scotland, Isles, Skye
Glen Sligachan
Strenuous
Yes
Scotland, Isles, Skye
Isle of Skye
Variable
Yes
Scotland, Isles, Skye
Loch Coruisk
Variable
Yes
Scotland, Isles, Skye
NW Capes and Cliffs
Variable
Yes
Scotland, Isles, Skye
Quiraing
Strenuous
Yes
Scotland, Isles, Skye
Raasay
Variable
Yes
Scotland, Isles, Skye
Rhub an Dunain
Strenuous
Yes
Scotland, Isles, Skye
Rubha Hunish
Moderate
Yes
Scotland, Isles, Skye
Sgurr Dearg and Inaccessible Pinnacle
Difficult
Yes
Scotland, Isles, Skye
Sgurr na Stri
Strenuous
Yes
Scotland, Isles, Skye
Sgurr nan Gillean
Very Difficult
Yes
Scotland, Isles, Skye
Skye Trail
Strenuous
Yes
Scotland, Isles, Skye
Strath Mor and Strath Beag
Strenuous
Yes
Scotland, NW Highlands
Beinn Eighe
Difficult
Yes
Scotland, NW Highlands
Ben Stack
Strenuous
Yes
Scotland, NW Highlands, Ardnamurchan
Silver Walk
Moderate
Yes
Scotland, NW Highlands, Ardnamurchan
Ardnamurchan Area
Variable
Yes
Scotland, NW Highlands, Ardnamurchan
Beinn Resipol
Strenuous
Yes
Scotland, NW Highlands, Ardnamurchan
Ben Hiant
Moderate
Yes
Scotland, NW Highlands, Ardnamurchan
Garbh Bheinn of Ardgour
Strenuous
Yes
Scotland, NW Highlands, Assynt
Achmelvick Bay
Yes
Scotland, NW Highlands, Assynt
Assynt Peninsula
Variable
Yes
Scotland, NW Highlands, Assynt
Stac Pollaidh
Strenuous
Yes
Scotland, NW Highlands, Assynt
Suilven
Strenuous
Yes
Scotland, NW Highlands, Knoydart
Inverie to Glenfinnan
Moderate
Yes
Scotland, Orkney Islands
Hunda Reef, Burra
Moderate
Yes
Scotland, Orkney Islands
Marwick Head
Moderate
Yes
Scotland, Orkney Islands
Mull Head, Deerness
Variable
Yes
Scotland, Orkney Islands
North-west Coast, Westray
Variable
Yes
Scotland, Orkney Islands
Orkney Islands
Variable
Yes
Scotland, Orkney Islands
Skara Brae to Stromness
Variable
Yes
Scotland, Orkney Islands
The Old Man and St John's Head, Hoy
Variable
Yes
Scotland, SW Highlands
Ben Nevis
Strenuous
Yes
Scotland, SW Highlands
Bridge of Orchy to Kingshouse, Rannoch Moor
Strenuous
Yes
Scotland, SW Highlands
Kingshouse to Kinlochleven
Strenuous
Yes
Scotland, SW Highlands
Kinlochleven to Fort William
Strenuous
Yes
Scotland, SW Highlands
Upper Glen Nevis
Strenuous
Yes
Scotland, SW Highlands
West Highland Way
Strenuous
Yes
Wales
Ceredigion Coastal Path
Yes
Wales
Craig Cefn Parc
Straightforward
Yes
Wales, Black Mountains
Black Hill Ridge
Strenuous
Yes
Wales, Black Mountains
Black Mountains
Variable
Yes
Wales, Black Mountains
Castell Dinas and Rhiangoll Valley
Moderate
Yes
Wales, Black Mountains
Crug Hywel
Moderate
Yes
Wales, Black Mountains
Hatterrall Ridge
Variable
Yes
Wales, Black Mountains
Skirrid Fawr
Strenuous
Yes
Wales, Black Mountains
Sugarloaf
Moderate
Yes
Wales, Brecon Beacons
Brecon Beacons
Variable
Yes
Wales, Brecon Beacons
Fforest Fawr
Variable
Yes
Wales, Brecon Beacons
Pen Y Fan
Strenuous
Yes
Wales, Brecon Beacons
The Beacons Way
Variable
Yes
Wales, Brecon Beacons
The Black Mountain
Variable
Yes
Wales, Pembrokeshire
Pembrokeshire Coast Path
Variable
Yes
Wales, Pembrokeshire
The Golden Road, Preseli Hills, Pembrokeshire
Moderate
Yes
Wales, Snowdonia
Bala Lake
Moderate
Yes
Wales, Snowdonia
Cadair Idris
Strenuous
Yes
Wales, Snowdonia
Carneddau
Strenuous
Yes
Wales, Snowdonia
Carneddau from the South
Strenuous
Yes
Wales, Snowdonia
Crib Goch Ridge
Very Difficult
Yes
Wales, Snowdonia
Glyderau
Variable
Yes
Wales, Snowdonia
Glyderau from Pen-y-Pass
Strenuous
Yes
Wales, Snowdonia
Mawddach/Dolgeallau Area
Variable
Yes
Wales, Snowdonia
Miners, Pyg Tracks
Strenuous
Yes
Wales, Snowdonia
Mount Snowdon
Variable
Yes
Wales, Snowdonia
Nantlle Ridge
Strenuous
Yes
Wales, Snowdonia
Snowdon Horseshoe
Strenuous
Yes
Wales, Snowdonia
Snowdonia
Variable
Yes
Wales, Snowdonia
Tryfan
Variable
Yes
Wales, Snowdonia
Watkin and Rhyd Ddu paths
Strenuous
Yes
Wales, Snowdonia
Y Lliwedd
Variable
Yes
error '80020009'
/walks/full-list/inc_banner2.asp, line 104