Yosemite National Park
Key information: Yosemite National Park
Over-used words fully apply here: amazing, iconic, thrilling, awe-inspiring, magnificent landscape. Add outlandish, extraordinary.
A huge selection of world-class walks around this famous sentinel-lined Sierra Nevada valley. And world-class crowds on popular routes.
Walkopedia rating
Walkopedia rating91
Beauty

38

Natural interest

17

Human interest

2

Charisma

36

Negative points

2

Total rating

91

Note: Negs:popularity; crowding on the famous trails
Vital Statistics
Length:

Your option

Maximum Altitude:

13,000 ft+

Level of Difficulty:

Variable
Top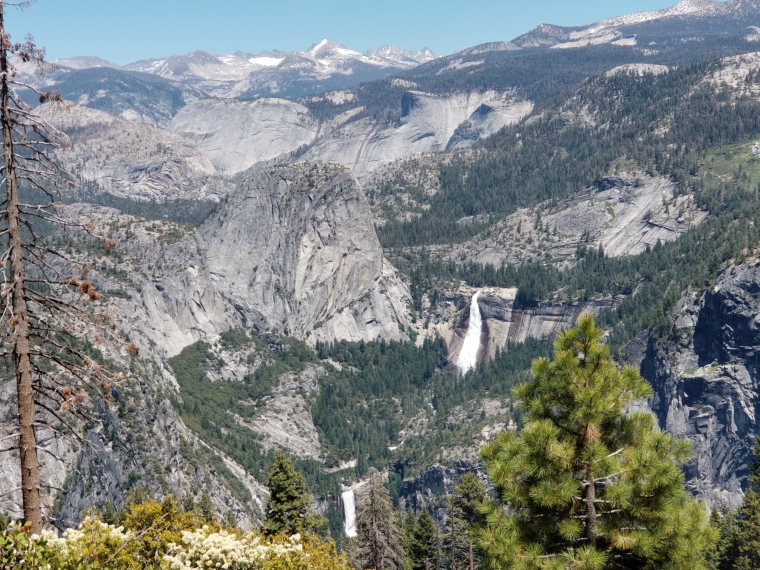 WALK SUMMARY
Yosemite's landscape is justly famous, some of its formations known around the world even if people don't know exactly where those pictures are from. It gets huge numbers of visitors, and the best-known trails lose much of their magic in high season as a result.
Yosemite consists of a vast, sheer-sided central valley lined with iconic cliffs and formations gouged out by long-gone glaciers and spouting dazzling waterfalls, with side valleys leading off into the vast, dramatic, bare-rock (and less-frequented) highlands to either side. The valley floors are carpeted with stands of famously huge sequoia trees through which run beautiful rivers.
The park is, though, about far more than the famous central valley. Its 1,200 square miles contain other magnificent valleys and, way above, are meadows and bare, bleak highlands with huge views across to cliffs and peaks. The formations – El Capitan with its tiny climbers, the sheared-off Half Dome – will live up to their billings. And the waterfalls! The Upper Yosemite Falls cascade their way down more than 2,400ft.
Wildlife includes black bears, mule deer, bobcats and mountain lions, bighorn sheep and a variety of amphibians and reptiles. There are more than 250 species of birds.
Yosemite was "discovered" in 1868 by the famous Scottish naturalist-explorer, John Muir, who is said to have cried out in ecstasy when he first gazed over its high sides.
Yosemite lies in the Sierra Nevada in the heart of California, so it is accessible to great cities and its main trails are crowded. But you can easily get away.
Yosemite contains some of the USA's, even the world's, best walking – were it not for the multitudes around the most famous landmarks.There is a feast of great walk - so many that our decent-sized essay below has had to focus on the very best on the more than 750 miles of trails, from short explorations to multi-dayers.
Multi-day walks
The John Muir Trail: one of the world's greatest long-distance trails, famous to serious walkers for its beauty, majesty and remoteness. [w.add a bit more]. Walk the first day (see below), or to Tuolomne Meadows via the Cathedral Lakes (21 miles, 2 days) or Vogelsgang (28 miles, 2 longer or 3 shorter days).
Grand Traverse: Post Peak Pass in the Ansel Adams Wilderness to Tuolumne Meadows. A 60 mile (6-7 day) route across a significant chunk of Southern Yosemite's finest landscape, crossing the headwaters of the Merced River system, taking in gorgeous meadows, harsh granite basins sprinkled with reflective lakes, peaks, towers and cliffs and waterfalls; then join the famous John-Muir Trail to wind across to Tuolumne Meadows. Ascent of Half Dome included.
The High Sierra Camps circuit winds through high (over 3,000m) wilderness, from (and back to) the Tuolumne Meadows via 5 superbly sited, remote campsites (at Glen Aulin, May Lake, Sunrise, Merced Lake and Vogelsang), where you can stay and be fed. Marvellous backcountry walking. The sites are between 11 and 16km apart, so you can choose your day lengths to suit your fitness and keenness. the camps are usually open from late June until mid-September. As of late 2020, reservations are available by lottery, with applications for the following year accepted in September and October and winners emailed in the spring. (You can also call to check last-minute availability after April 1.).
Great day walks
Main Yosemite Valley
Mist Trail: one of Yosemite's finest walks climbs to admire two extraordinarily exciting waterfalls, Vernal and Nevada, getting so close-up you will get mist-soaked. The trail then climbs further to the junction with the John Muir for what some argue to be the best view of all: back down and across the Yosemite, including Nevada Fall, Liberty Cap and the back of Half Dome.Crowding will be a partial spoiler.
John Muir Trail: walk the first day of this great trail, climbing past famous waterfalls to the Happy Isles and on into stunning Upper (or Little) Yosemite Valley (apx 4 miles). You can return the way you came (or on the Mist Trail to get close to the waterfalls – although it is a steep descent) – or turn off (south-west) towards Glacier Point (8.5 miles) on the Panorama Trailor north-west to Half Dome (8.2 miles).
Half Dome: possibly the most 'iconic 'of all Yosemite's features and hikes: tackle the 400 sheer(ish) cable-assisted feet up the great granite side of Half Dome, where the Yosemite Valley's divides into its upper canyons, to revel in the extraordinary views at its top, some 4,800 sheer feet above the valley floor. A dangerous walk, especially in wet conditions. Very popular.
Four Mile Trail: climb steep switchbacks to Glacier Point on the south side of the valley for superb views back over the valley. You can then walk on to Sentinel Dome. Bus back, or link up with the Pohono, and Panorama trails.
Yosemite Falls: this demanding trail climbs 2,700 ft in some 3.5 miles, viewing the amazing cascades of the endless eponymous falls, as well as giddy views down onto Yosemite Valley. You can walk on to El Capitan and Tioga Road (see below) to pick up a bus.
El Capitan: a superb climb beside the wonderful Yosemite Falls, then a cross-country walk to reach two of Yosemite's – indeed the world's – finest views. Around 15-15 miles, and demanding, but what a day!
Off Glacier Point Road to the south: Glacier Point Road climbs into the mountains south of Yosemite Valley, dividing to head east to Glacier Point and south to Mariposa Grove. Drive or come by hikers' bus. Great walks here include:
Descend to the beautiful bog of Mono Meadow, and on to a nearby viewpoint.
Sentinel Dome: another of Yosemite's most thrilling walks, to another great granite dome with astonishing views of the Yosemite Valley. You can also walk from the same trailhead to Taft Point for further visual fireworks. Both are short (2.2 mile), moderate round trips, so popular.
Pohono Trail: a 13 mile meander along/behind the southern rim of Yosemite Valley between Glacier Point and Tunnel View taking in Sentinel Dome, Inspiration Point, Bridal Veil Creek and Taft Point en route.
Descend from Glacier Point back to the Yosemite Valley on the Four Mile Trail (actually nearly 5 miles), for a direct switchback down, or on the 8.5 mile Panorama Trail for a longer exploration, with amazing views to savour.
Mariposa Grove and Wawona Point.
See more walks and more detail here.
Note: Glacier Point Road is closed all 2022 for improvements.
Off Tioga Road to the north: Tioga Road winds into the highlands north of the main Yosemite Valley toward the Tuolumne Meadows. Drive or come by hikers' bus (good for non-circuit walks). Great walks here include:
North Rim of Yosemite Valley from Tamerack Flat: take in some or all of El Capitan, the top of Yosemite Falls and North Dome before dropping into Yosemite Valley. Walkopedia is very keen to do this walk.
Pate Valley. A long walk out into the high backcountry to Tuolumne Meadows via Pate Valley, Benson Lake and the Grand Canyon of the Tuolumne River.
South Rim of the Tuolumne Grand Canyon. Lukens Lake to Mather Ranger Station via Harden Lake, Pate Valley and the lovely Ten Lakes basin. Demanding.
A shorter way in to the gorgeous Ten Lakes area takes you via Half Moon Meadow, then Grant Lakes. Superb views into the Tuolumne Grand Canyon.
Walk to Yosemite Creek and Falls and el Capitan from above, then drop 2,700ft to the Yosemite Valley floor on the trail by the falls. 9ish miles (more if taking in El Capitan) on good trails, mostly downhill so hard to the knees.
The stupendous North Dome above the Yosemite Valley, for enormous views, across the Yosemite Valley, with the extraordinary sheered-off face of Half Dome directly across. Return, or drop into Yosemite Valley via Yosemite Falls and the trail beside it.
Sunrise Lakes and Clouds Rest: climb long switchbacks to get to the beautiful Sunrise Lakes, or turn off earlier southward, to walk the high ridgeland to high Clouds Rest and on to Half Dome, before dropping into Yosemite Valley on the John Muir Trail. A demanding walk, but one Walkopedia is very keen to do.
See more great walks and more detail here.
Tuolunme Meadows Area: this lovely area at the head of the Tioga Road in the park's north-east is the heart of some of the Yosemite's best upland walking. Includes to Vogelsang High Sierra, Mount Dana, The Cathedral Range and Glen Aulin/Cold Canyon. See more great walks here.
Further north: Hetch Hetchy: this reservoir further north-west is a base for a number of trails to stunning and less-visited places.
The trail to the Rancheria Falls, or on out into the back country to Tilltill valley, Lake Vernon and Pleasant Valley. Really gorgeous walking, out into superb remote landscape.
There is an old track which switchbacks up the cliffs overlooking the reservoir and on to Beehive Meadows. Or, again, further onward.
A wonderful overnighter would be out to Lake Vernon and back, using the above trails to make a fantastic circuit.
From the top of the cliffs, you can also head off west to Miguel Meadows and onward.
Smith Peak.
The perfect selection?
John Muir said: "If I were so time-poor as to have only one day to spend in Yosemite I should start at daybreak, say at three o'clock in midsummer, with a pocketful of any sort of dry breakfast stuff, for Glacier Point, Sentinel Dome, the head of Illilouette Fall, Nevada Fall, the top of Liberty Cap, Vernal Fall and the wild boulder-choked River Cañon." He also recommended climbing the Yosemite Falls Trail, heading west to Eagle Peak, El Capitan and Ribbon Fall, and descending back to the Valley floor via what was then the Big Oak Flat wagon road.
When we get to Yosemite, Walkopedia would love to do a High Sierra Camp Circuit; and day walks on the Panorama/Mist trails with Half Dome; the Pohono Trail; Sunrise/Cloud's Rest; and the North Rim Trail.
______________________________________________________________
This can be tough walking in high, remote mountains with uncertain weather. Beware thunderstorms, get off high ground, domes especially, if one approaches. Beware bears in backcountry. Come fully prepared.
The NP website www.nps.gov/yose/index.htm is a vital and exceptionally helpful resource.
We want to give more! Please HELP US by recommending your best walks/making suggestions and sending photos! THANK YOU!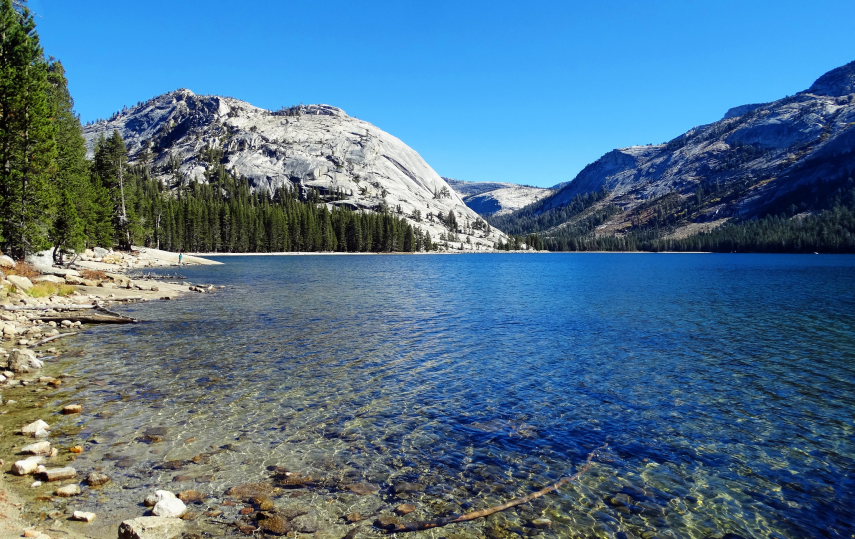 We have a lot of helpful practical information and tips about this walk, covering everything from the best books and maps, to timing and weather, geting there, possible problems, whether you need a guide and where to find them, and useful websites. This section is only open to members.
Membership is FREE AND JOINING TAKES 30 SECONDS. To login or sign up click here
Safety and problems: All walks have inherent risks and potential problems, and many of the walks featured on this website involve significant risks, dangers and problems. Problems of any sort can arise on any walk. This website does not purport to identify any (or all) actual or potential risks, dangers and problems that may relate to any particular walk.

Any person who is considering undertaking this walk should do careful research and make their own assessment of the risks, dangers and possible problems involved. They should also go to "Important information" for further important information.
Anyone planning an expedition to this place should see further important information about this walk.
Safety and problems: All walks have inherent risks and potential problems, and many of the walks featured on this website involve significant risks, dangers and problems. Problems of any sort can arise on any walk. This website does not purport to identify any (or all) actual or potential risks, dangers and problems that may relate to any particular walk.

Any person who is considering undertaking this walk should do careful research and make their own assessment of the risks, dangers and possible problems involved. They should also go to "Important information" for further important information.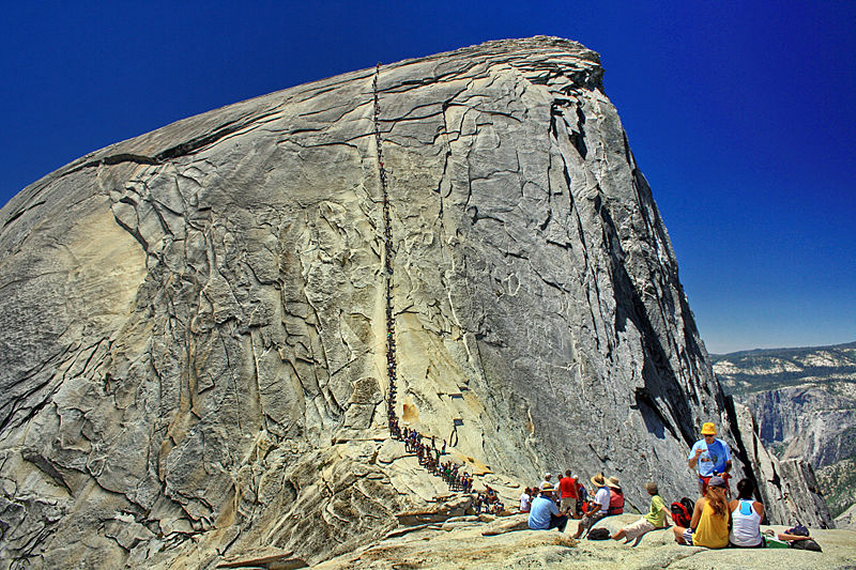 OTHER ACCOUNTS
share your experiences
Top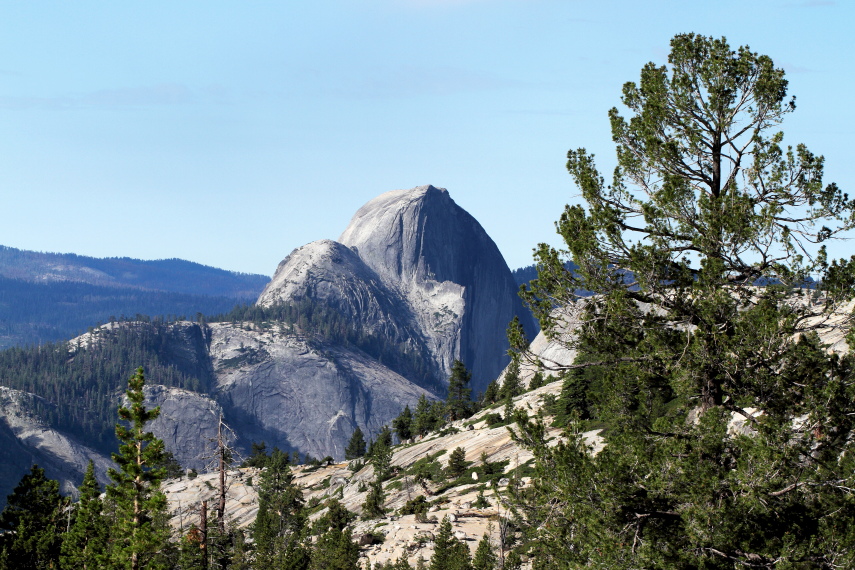 Top
Responsible travel matters, a lot. How you travel will make a real difference - for better or worse. PLEASE consider this when making plans. Read more