About Turkey
This sometimes overlooked country has a magnificent and representative selection of well over 3,000 year of eastern Mediterranean history – indeed, one of the wealthiest collections of world history. Hittites, Lycians, Phrygians, Persians; Greeks to Romans to Byzantines to Ottomans… the country holds an immense collection of fantastic remains, from Ephesus, Afrodisias, Troy, Cappadocia, and of course unforgettable Istanbul and fabled Trebizond. Idolaters to Christians to Muslims have left an extraordinary legacy littered across this superb country.
And the people, at least once out of the tourist traps, are delightful.
This is varied but tough county, with great mountain ranges – the Kaçkar, the Taurus and others – surrounding the high central Anatolian plateau.It has plenty of oddities such as the weird and truly wonderful Cappadicia.
Oh, and, we mustn't forget the lovely coastline, with little fishing and (fairly) unspoiled beaches still to be found, and gullit boating.
So, Turkey has things to fascinate everyone, children included. The variety of travel and tours you can make in Turkey is as a result huge.
Walking, hiking and trekking in Turkey
Turkey has some of the world's best walks, hikes and treks, ranging from famous mountain hiking and trekking areas such as in the Kackar and Taurus to geological absurdities like Cappadocia to historic routes (the 500km+ Lycian Way, which doubles up as a coastal beauty) and equally long Evliya Celebi Way (St. Paul's Trail). Ancient sites are everywhere - think Istanbul to Ephesus to Afrodisias to troglodytic Cappadocia. Mount Ararat (5165m), believed to be the resting place of Noah's Ark, is an extinct volcano, requiring a supported expedition and some scrambling.
Lodging can be found in the villages on the better known trails (Lycian, St Paul's), but camping can be needed elsewhere.
Avoid the burning summer. Spring and autumn are the best times to trek.
So, walking, hiking and trekking tours and holidays in Turkey are so varied that everyone's taste and energy levels can be met. Walking in Turkey isn't just for hard-nuts, although there is plenty to get their juices flowing. The lazy and youngsters alike will be enthralled by what it offers: Turkey walking, trekking and hiking holidays and tours really can be for everyone.
See the list below for a (currently incomplete – please give us your recommendations!) list of the best walks, treks and hikes in Turkey. Various of these are in our world's Top 100 list.
Famous walking regions include:
Famous walking, hiking and trekking regions include:
- the northeastern Kaçkar mountains, an alpine range with meadows, lakes and peaks reaching up to almost 4000m.
- bizarre Cappadocia: trogladytic churches, monasteries and even cities in an incredibly eroded volcanic tufa landscape
- the south-eastern Taurus, high, tough, magnificent mountain walking
- the Lake District, with its delightful combination of history and fine landscape
We intend that our walk pages contain detail and photos on walking, hiking or trekking routes, including books, best times and weather, how to get there, possible problems, walking, trekking and hiking firms, organisers and guides in Turkey, accommodation in Turkey and useful links. But this takes a lot of research, so if they are not "there" yet, please give us any suggestions you may have.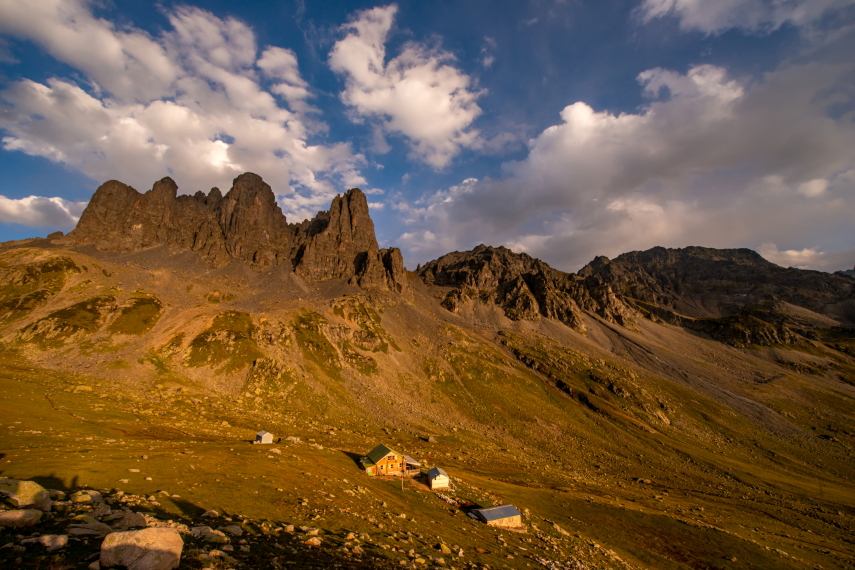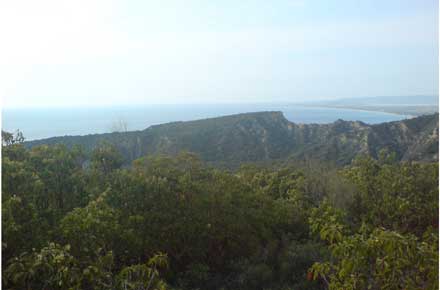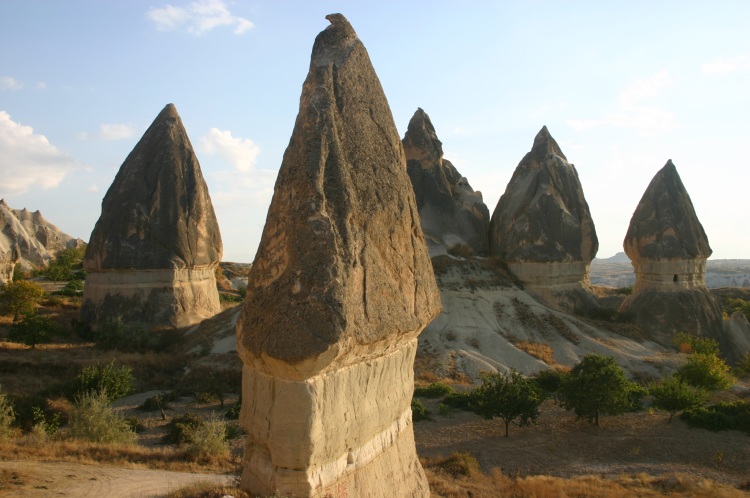 Best walks, hikes and treks in Turkey
You can sort the walks by category by clicking on the category titles.
(The rating of walks marked * is currently provisional.)
Region
Walk Name
Walkopedia Rating
Difficulty
Day Walk
Possible?

---

Lake District
Yes
Aegean
Afrodisias
Straightforward
Yes
Aegean
Dilek Peninsula
Variable
Yes
Anatolia
Sivri Dag
Strenuous
Yes
Anatolia
St Paul Trail
Variable
Yes
Central Anatolia, Cappadocia
Ak Tepe
Variable
Yes
Central Anatolia, Cappadocia
Cappadocia
Moderate
Yes
Central Anatolia, Cappadocia
Devrent Valley
Straightforward
Yes
Central Anatolia, Cappadocia
First Ridge East of Goreme
Moderate
Yes
Central Anatolia, Cappadocia
Hasan Dagli
Variable
Yes
Central Anatolia, Cappadocia
Ilhara Valley
Variable
Yes
Central Anatolia, Cappadocia
Rose Valley
Strenuous
Yes
Central Anatolia, Cappadocia
Soganli
Variable
Yes
Central Anatolia, Cappadocia
Zelve
Moderate
Yes
Central Anatolia, Cappadocia
Zemi Valley
Moderate
Yes
Eastern Anatolia
Suphan Dagi
Strenuous
No
Kackar
Altiparmak Range
Strenuous
Yes
Kackar
Kackar Mountains
Variable
Yes
Kackar
Mt Kackar Massif
Strenuous
Yes
Kastamonu
Independence Way
Moderate
Yes
Marmara
Gallipoli Peninsula
Moderate
Yes
Marmara
Uludag
Variable
Yes
Mediterranean
Ala Daglar
Variable
Yes
Mediterranean
Alaca Plateau, Ala Daglar
Variable
Yes
Mediterranean
Bozburun / Hisaronu Peninsula
Variable
Yes
Mediterranean
Cimbar Canyon, Ala Daglar
Strenuous
Yes
Mediterranean
Dalyan to Ekincik
Moderate
Yes
Mediterranean
Eznevit Plateau, Ala Daglar
Strenuous
Yes
Mediterranean
Mt Embler, Ala Daglar
Strenuous
Yes
Mediterranean
Narpuz Valleys, Ala Daglar
Strenuous
Yes
Mediterranean
Taurus Mountains
Variable
Yes
Mediterranean
Yedigoller Seven Lakes, Ala Daglar
Strenuous
Yes
Mediterranean, Lycia
Andriake unspoilt coastline
Yes
Mediterranean, Lycia
Fethiye Area
Variable
Yes
Mediterranean, Lycia
Lycian Way
Variable
Yes
Mediterranean, Lycia
Tahtali Dagi (Mt Olympos)
Strenuous
Yes
Mediterranean, Lycia
The Chimaera
Moderate
No
Mediterranean, Lycia
Yazili Canyon
Strenuous
Yes
South-eastern Anatolia
Cilo, Sat Daglari
Strenuous
Yes
South-eastern Anatolia
Nemrat Dagi NP
Moderate
Yes