About Japan
An exceptional country, in its own and in others' view, Japan has throughout history been isolated, an island nation out on the periphery of Asia. Heavily influenced by China for centuries, it withdrew from the world from the 16th to the mid 19th Centuries, its ports closed to (almost all) foreigners.
This isolation has produced a unique and fascinating culture and an idiosyncratic and much-admired aesthetic: its temples and gardens, its ceramics and art, its poetry and its cuisine are loved and venerated around the world. These can be hard to reconcile with the aggressive militarism of the early C20 and its horrendous conduct during WW2, which is still remembered around Asia.
After the gottedammerung of the atom bombs and total defeat at the end of WW2, Japan picked itself up and raced forward to become the world's second (now third) economy. Its economic dynamism, its vast bubble then late '80s crash and long deflation, and its weird urban sub-cultures, are all well known modern-era phenomena.
With a population of 126m crammed into the coastal strips of what is a mainly mountainous landscape, there is a huge contrast between Japan's image of crowded megalopolis, with the often dreary monotony of its suburbs, and the remote beauty of its mountains, its icon Mount Fuji the most famous (if not remote!) specimen of a violently shaped landscape. Japan's Alps rival those of Europe and its islands and quiet backwaters are of a different world. It extends for around 3,000km, from the sub-arctic north of Hokkaido to the sub-tropics of Okinawa, with a huge variety of biozones and vegetation and animal life as a result, from bear to various species of deer to the endemic serow to more than 500 species of bird.
Japan's geology, and indeed its existence, result from its sitting astride the junctions between no less than four tectonic plates on the Pacific Ring of Fire, hence its earthquakes, tsunamis (a Japanese word of course), dramatic, rugged mountains and plethora of joke-perfect volcanoes.
All this makes Japan a fascinating country to visit, with history and the beauties of a deep civilisation to investigate and superb landscape and scenery to delve into. The variety of travel and tours you can make here is as a result huge. We tell you about walking below, but have a look here for a wide selection of the travel, tours, holidays and activities available.
Japan is actually easy to get about, and people are invariable polite, indeed friendly if you smile and act willing, although it can at times be challenging even now to get about as a result of language difficulties.
The excellent Walking Stories – www.walkingstories.com – has good general thoughts for planning a visit in Japan.
Walking, hiking and trekking in Japan
What isn't widely known is that Japan has some of the world's best walks, hikes and treks. Walking, hiking and trekking options are so varied that everyone's taste and energy levels can be met. See here for information on walking holidays available.
Hiking is now hugely popular with locals; the 100 Famous Peaks of Japan are a bigger draw than the Munros to the Scots.
For perfect alpine splendour, you shouldn't miss the glories of its …er…Alps, which rise to over 3,000 metres and are riddled with gorgeous walks. It has great volcanoes to climb: Mount Fuji is the famous one, but by no means the best of, so try a Hokkaido excrescence or one of the specimens in Nikko National Park. You can wind through the ancient sub-tropical cedar forests of Yaku-shima and traverse the birch forests, grasslands and tundra of Hokkaido.
Japan has some of the world's best cultural walks, from its famous pilgrimage routes such as the Kumano Kodo or Shikoku Pilgrimage, to the old Nakasendo Highway linking Kyoto and Tokyo.
See below for a list (which is currently incomplete – please give us your recommendations!) of the best walks, treks and hikes here.
Walkingstories.com has a good article on the author's long and varied Japan trip, which included extensive walking.
******************
Walkopedia has been surprised at how cheap it is to walk in Japan, especially considering the comfort of the lodgings and stellar food to be had even in remote areas. Vital tip: trains can be expensive, but not if you get a Japan Rail Pass, which needs to be bought ahead of time outside Japan.
Our partners Walk Japan have to be one of the most impressive firms Walkopedia has met: meticulously selected and researched routes; an obsessive's attention to detail; excellent information on the route, and the ability to deploy guides who know a lot but wear it lightly. We are proud that we have become partners.
We intend that our walk pages contain detail and photos on walking, hiking or trekking routes, including books, best times and weather, how to get there, possible problems, walking, trekking and hiking firms, organisers and guides in Japan, accommodation in Japan and useful links. But this takes a lot of research, so if they are not "there" yet, please give us any suggestions you may have.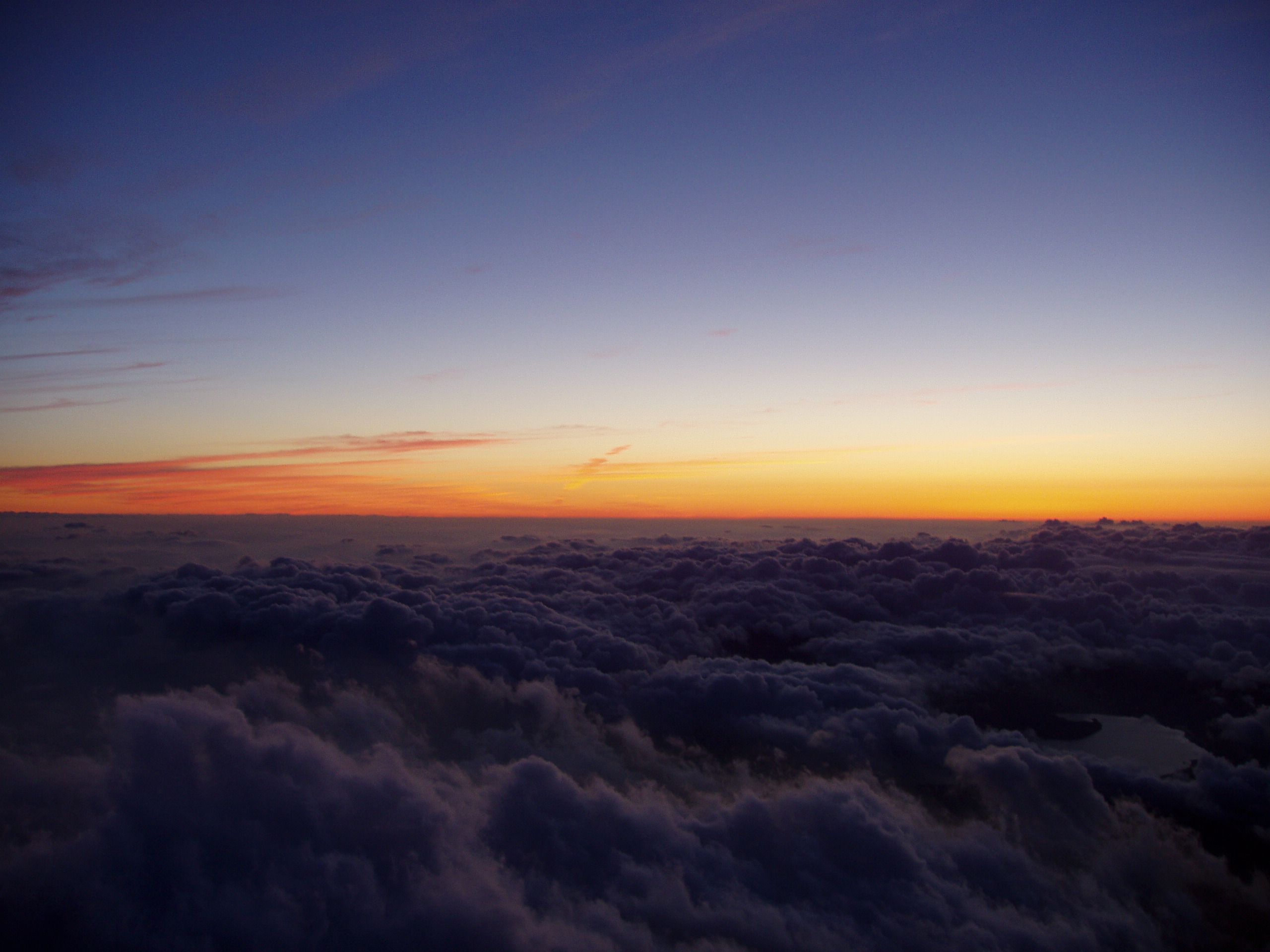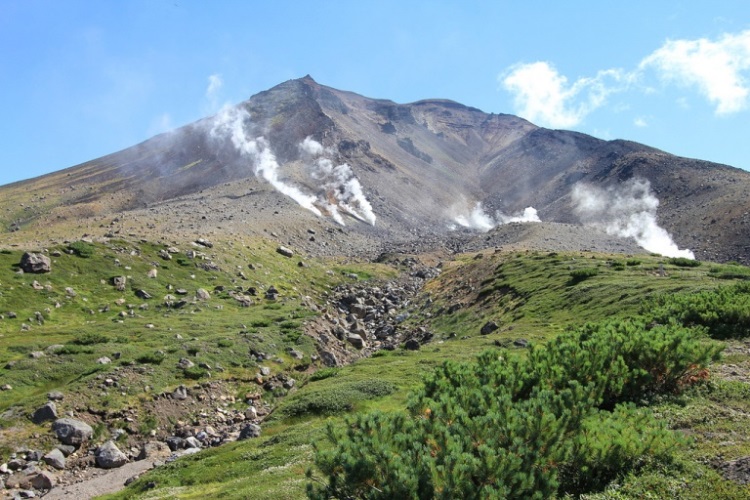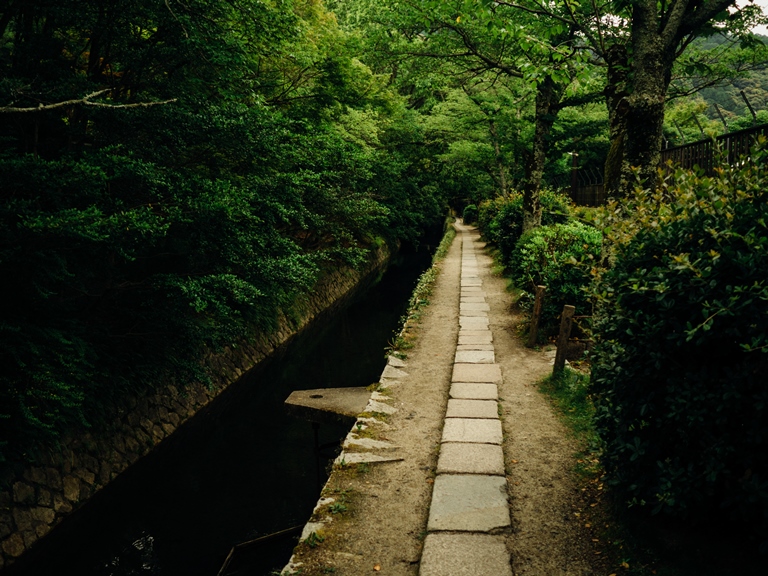 Best walks, hikes and treks in Japan
You can sort the walks by category by clicking on the category titles.
(The rating of walks marked * is currently provisional.)