About Greece
What a country.
One of the great cradles of Western civilization, Classical Athens in particular the birthplace or nurturer of democracy, philosophy, history, poetry, tragedy and comedy, and some of the world's greatest architecture and sculpture. Through cultural influence (Greek colonies extended around the Mediterranean; the Greeks not the Romans brought wine to France) and conquest (think Alexander), this small rocky country profoundly influenced the world as far afield as Ghandara in what are now Afganistan and Pakistan and hence along the Silk Road to China. Much of Rome's best owed a profound debt to the Greeks (we couldn't have had the Aeneid without Homer), as did the European Renaissance. And the culturally rich (and effectively Greek) Byzantine empire lasted until snuffed out by the Otomans in 1453]. Therefter Greece languished as an impoverished backwater until very recently; since the recent Euro convulsions, we fear form its medium-term future.
This is a country of physical as well as cultural variety and splendour. Tough mountains nestle profound gorges, monasteries huddle on improbable sandstone spikes, and the region's glory, Byron's isles of Greece, hide their treasures in a sparkling but fickle sea.
So, Greece has things to fascinate everyone, children included. The variety of travel and tours you can make in Greece is as a result huge. We tell you about walking below.
Summer is overbusy and very hot. April and May are the best months for hiking, with flowers in full bloom. June is getting hot. Autumn is lovely, with warm, golden days.
Walking, hiking and trekking in Greece
Greece has some of the world's best walks, hikes and treks, ranging from famous mountain hiking and trekking trails such as the Vikos Gorge and Pindos Mointains to geological absurdities like the vast caldera of exploded Santorini and the Samaria Gorge in Crete to historic pilgrimage sites (Mount Athos) to coastal beauties (the Corfu Trail) to wandering round unmissably atmospheric old sites such as Meteora .
Greece has almost twenty national trails, maintained by regional mountaineering clubs.
European long distance trail E4 enters Northern Greece from Bulgaria, and runs south via Mount Olympus.
Walking, hiking and trekking tours and holidays in Greece are so varied that everyone's taste and energy levels can be met. Walking in Greece isn't just for hard-nuts, although there is plenty to get their juices flowing. The lazy and youngsters alike will be enthralled by what it offers: Greece walking, trekking and hiking holidays and tours really can be for everyone.
See the list below for a (currently incomplete – please give us your recommendations!) list of the best walks, treks and hikes in Greece. Various of these are in our world's Top 100 list.
We intend that our walk pages contain detail and photos on walking, hiking or trekking routes, including books, best times and weather, how to get there, possible problems, walking, trekking and hiking firms, organisers and guides in Greece, accommodation in Greece and useful links. But this takes a lot of research, so if they are not "there" yet, please give us any suggestions you may have.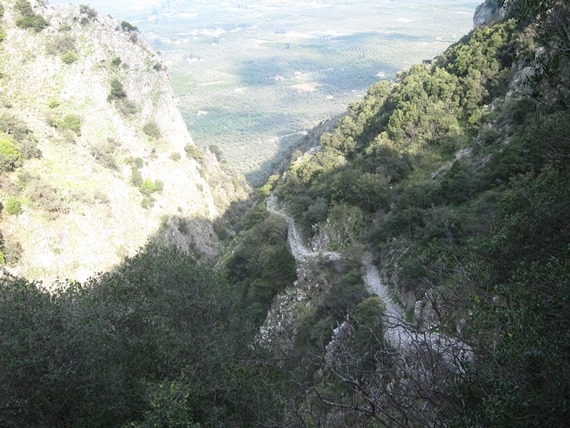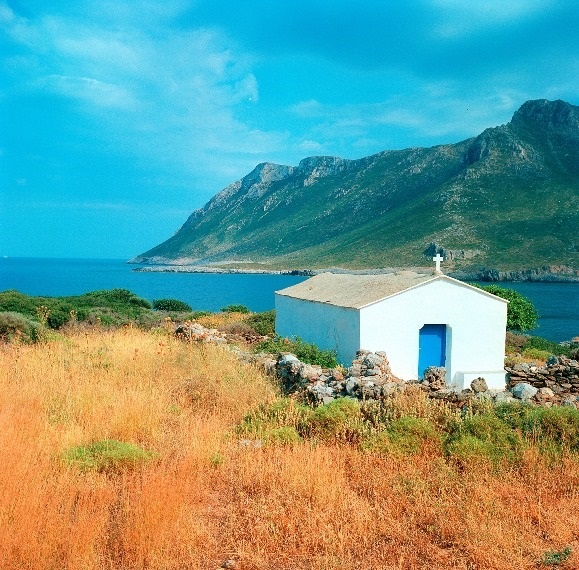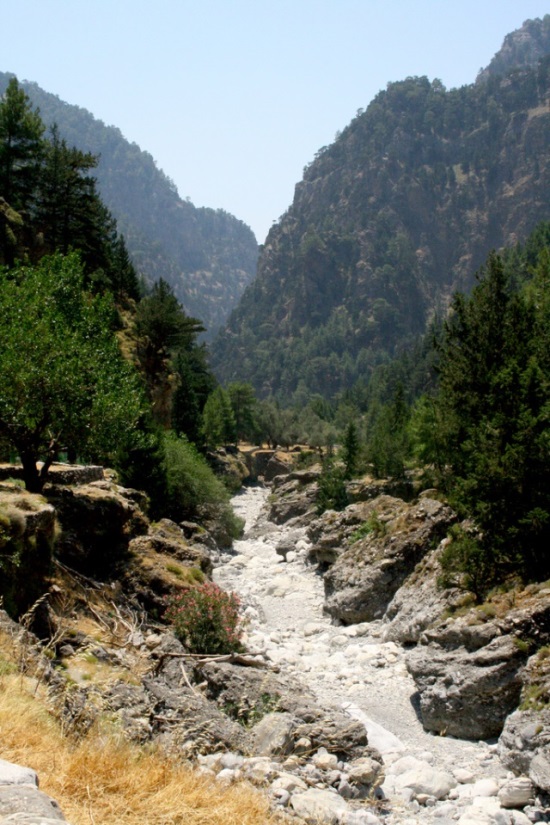 Best walks, hikes and treks in Greece
You can sort the walks by category by clicking on the category titles.
(The rating of walks marked * is currently provisional.)