Galapagos Islands
Key information: Galapagos Islands
Walk through lunar landscapes, often beside sea cliffs, rocks and gorgeous beaches, on this remarkable volcanic archipelago.
Experience the famously and fascinatingly diverse wildlife which inspired a significant swathe of Darwin's work on evolutionary theory.
There are strict controls in place for visitors: you will only be able to walk independently in a few places.
Walkopedia rating
Walkopedia rating87
Beauty

32

Natural interest

20

Human interest

2

Charisma

34

Negative points

1

Total rating

87

Note: Negs: Popularity; rigid herding.
Vital Statistics
Length:

Variable

Maximum Altitude:

1,707m

Level of Difficulty:

Variable
Top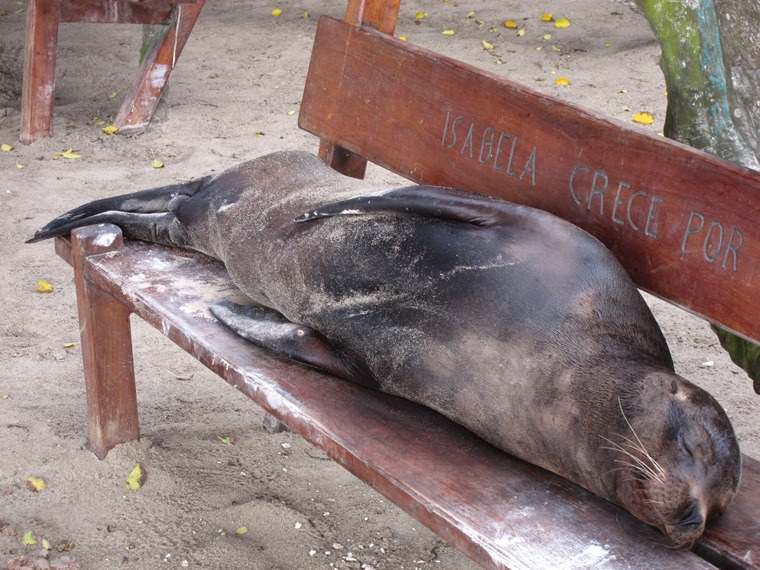 WALK SUMMARY
The Galapagos Islands are truly remarkable. Their magnificent geology and natural history - fascinatingly diverse native flora and fauna, and dramatic volcanic scenery - are impossible to separate from their role in one of those pivotal moments in human thought.
In developing his evolutionary theories, Charles Darwin provided the first evidence-based alternative to age-old creationism. Although some of his ideas were not as revolutionary as is often supposed (the general concept of a common ancestor had been around for several generations), the effective removal of God from the equation was to reverberate through the world of science, shattering and re-forming beliefs and assumptions. The idea that all life was created less than 10,000 years ago is now the preserve of fundamentalists.
Darwin's legacy has gone further: ideas about competition and natural selection are now deeply woven into western thinking. Ideas which revolutionised science also shaped ideologies. On his journey around Latin America, Darwin can have had little appreciation of the enduring legacy his work was to have.
HMS Beagle spent five weeks in the Galapagos, which Darwin had looked forward to with eager anticipation. Whilst there, he was to note both the differences between species on separate islands, and the similarities between the flora and fauna of the islands and those of the South American mainland.
The Galapagos were described by Darwin as "a land of craters", an apt moniker: classic cones loom, and still-growing shield volcanoes slope steadily upwards, in landscapes of vast fissures and collapsed calderas. You will walk through lunar landscapes of craters, old lava flows, pumice and tuff, often beside sea cliffs, rocks and gorgeous beaches. Their nineteen islands, and hundreds of islets, sprawl across the Equator nearly 1,000km to the west of Ecuador's mainland, forming a home to one of the most astonishingly diverse ecosystems in the world.
On his now legendary visit here in 1835, Darwin collected specimens of the local wildlife (in particular of the islands' finches). It was, in fact, some time after his return to Britain that he recognized the significance of what he had seen, but "Darwin's finches" were later to form an integral part of his conclusions on the transmutation of species, thus writing the remote Galapagos into scientific history.
One of the many delights of the Galapagos - and one that Darwin had observed first hand - is the fearless and often curious wildlife. Rather than hunting through the undergrowth, here you can view the unusual inhabitants up close on a stroll. The most famous of the land-dwellers is undoubtedly the Giant Tortoise. Growing to a length of over 1.8m, these wonderful creatures were nearly wiped out by the 1970s - thanks to competition for resources and their exploitation for meat and oil - and, following the death of "Lonesome George" in June 2012, only ten of an original fifteen subspecies remain.
The less famous land life is no less compelling: unique types of gecko, lava lizard, land iguana (don't miss the world's only marine iguana) and snakes inhabit the islands. Although there are a number of marine mammals found around the Galapagos, there are few native land mammals - just several sub-species of 'rice rat', a small, brown rodent.
Marine life here, including the many seabirds unique to the Galapagos, is sustained by the islands' position at the confluence of several important currents. Underwater sea mountains cause an up-swelling in both the Cromwell current (running eastwards along the Equator) and the Humboldt current (which sweeps up the west coast of South America), bringing their oxygen and nutrient-rich, cold waters to the surface around the islands.
As a result, alongside the flightless cormorants, blue- and red-footed boobies, albatrosses and frigatebirds (with their astonishingly large, red, balloon throats), lives the Galapagos penguin - the only penguin in the world found north of the Equator. Sea mammals also feed here: there are permanent colonies of sea lions and bottlenose and common dolphins; and orcas, sperm whales, and a variety of baleen whales all pass through the rich waters (as well as sharks).
Although it was removed from UNESCO's "sites in danger" list in 2010, the rapid economic development taking place in the Galapagos is continuing to damage the islands and their wildlife. The human population has increased dramatically, as thousands are drawn over from the mainland by the booming tourism industry, and infrastructure is struggling to cope. Endangered animals and birds are taking a hit from both the inadvertent introduction of new species, and the sheer increase in volume of people, road traffic and aeroplanes.
Accordingly, controls on tourists here are some of the tightest in the world. Visitor numbers are limited, boat landings on each island are carefully monitored, and independent access is allowed only in small pockets of several islands.
Remember that animals vary from island to island: if there are some species you don't want to miss, research their habitat and make sure you're visiting the right island(s)!
The walking
Walkers must generally follow carefully laid out paths and will require a guide almost everywhere. (Experienced guides can, however, point out treasures that a layperson might well miss.) Most walks are very short, between around 1 and 3 slowly taken hours. As a result, there are few walks here that would "count" in purist terms.
There are walking-focused expeditions taking in the hiking highlights and, if this is your first visit, this could be a good option.
Longer treks include: the rim of the huge Sierra Negra caldera and the two day hike to Volcan Alcedo, both on Isabela; Cerro Crocker on Santa Cruz; and Asilo de la Paz on Floreana. Other popular options include the trail circling El Junco lagoon on San Cristobal and the brief climb to the highest point of uninhabited Bartolome island. It is worth noting that these walks can't be done from a cruise (with their fixed itineries), so you will need to base yourself in particular islands, and island-hop as you wish.
(Rating Note: most of the walking on the Galapagos would receive negative ratings for numbers and ridged herding; it is only the longer walks described here, which would attract walkers for walking's sake, which we rate for Walkopedia's purposes.).
Isabela (Albemarle)
Isabela is the largest of the islands, some 100km long, and is composed of six volcanoes (some sometimes active). It has an extraordinary mixture of always dramatic landscapes, from cloud forest to lava deserts.
For serious hikers, the Sierra Negra in the south is unmissable, a vast volcanic caldera full of black lava and sand but partly rimmed by cloud forest. Frequently skimmed by thick fog, visibility can be poor but when it rolls back the views are fabulous. You would want to make sure that you carry on round to the dramatic Chico crater on the north-west flank, where the weather is often clearer, to make a 6 hour walk (or so). (Note though that this extended walk is not available to those exploring by boat.)
Sierra Negra is not the only good hike on Isabela. In the Tintoreras area, a lava trail runs through the mangroves of this unique wetlands area: from here you can spot marine iguanas lying in the sun, and whitetip sharks lurking at the bottom of pools just off-shore. Combine it with a visit to the 'Wall of Tears', the 300ft long, 21ft high construction at Puerto Villamill built by prisoners from the island's penal colony between 1946 and 1959. Locals claim that the cries of the unquiet spirits of those who died here can still sometimes be heard.
There is a selection of remarkable short walks accessible by boat, the best of which is the fascinating and beautiful 2 km hike up to Darwin Lake an extraordinary crater lake just above a lovely cove. The lava field walk at Punta Moreno is also extraordinary.
Volcan Alcedo (1,097m) has a caldera some 7 km across and offers exceptional views. It is a major home to giant tortoises. A two day hike (camping a night).
San Cristobal (Chatham)
Puerto Baquenzo Moreno, the capital of this little island (and indeed of the Galapagos), is a good base for a day or two exploring San Cristobal. San Cristobal's highlands are one of the few places that you can walk without a guide, partly because they are inhabited and farmed so there is less to protect. While there are numerous walks on the island, including a short trek through mangroves and lava fields to the beach of Puerto Chino, the best is probably that to Laguna El Junco.
El Junco is one of the few permanent freshwater lakes in the Galapagos. Circle the crater of this long-defunct volcano (within a larger caldera), taking in the wonderful panoramic views of the rest of the island, and enjoying the vegetation and the plentiful and active wildlife.
Bartolome
Climbing the 372 stairs to the 114m summit of Bartolome will give you great views across particularly dramatic coastscape to the Pinnacle Rock, perhaps the most photographed point on the islands. This tuff cone would have been formed by cooling ash, ejected from the vent of a long-extinct volcano. Finish of your day swimming and snorkeling with the island's penguins in the bays below.
Santa Cruz
The beautiful white, sandy beach at Tortuga bay is a popular destination, reached on a 2.5km walk along a well-laid out brick path. For a wilder trek, take the muddy, rocky path to Cerro Crocker (864m), the island's highest point. You will meet a fabulous selection of vegetation and wildlife. An 8+ km trek one way.
Santa Maria/Floreana (Charles)
Floreana has one of the longest histories of human habitation in the Galapagos, thanks to the freshwater spring at Asilo de la Paz, in the highlands, which still provides water to the whole population. A relatively long human history has given this small island a more developed and more compelling folklore than any of the others.
The all-day walk to Asilo de la Paz takes in the pirate caves, the home of the first settlers, and the faux-ancient face carved into the soft rock (in the 1950s), as well as the usual Galapagos combination of fascinating flora and fauna and stunning vistas across wild landscapes.
San Salvador/Santiago (James)
A gorgeous walk from Purto Egas (once a pirate haunt, then a settlement) to rocks, pools, collapsed lava tunnels and surf, where you will meet a gorgeous selection of wildlife.
Genovesa (Tower/Bird)
Genovesa, known as the "Bird Island" for its fabulous array of birdlife, is the only Galapagos island north of the Equator open to tourists. It is flat, with a highest point at just 64m. The island is wrapped around a large and very deep caldera; its southwestern rim has collapsed to form the superb Great Darwin Bay.
The most commonly walked trail here is from the dry landing at Prince Philip's Steps, up to the lava plateau at El Barranco. Although short (about 1.5km), the walk will take you past an extraordinary array of seabirds; blue footed, red footed and Nazca boobies, frigate birds, some of Darwin's finches (including the unnerving 'vampire finch'), Galapagos mockingbirds, petrels and short-eared owls lurking outside their nests to catch and eat them; and night herons.
Fermandina
The youngest and most westerly main island. Remarkable lava walking at Punta Espinoza.
***********************************************************
There is, then, quite a lot of variety in what you can do, in spite of the restrictions. While you are likely to indulge in quite a bit of wildlife inspection on tidy paths alongside lots of other humans, you can get away to some extent (although serious walking is hard to combine with boat-based exploration).
Have a look at TripAdvisor - there are tens of millions of reviews, so you may get good, current views on guides, places to hike and places to stay on the Galapagos.
Kudu Travel do an excellent-looking expedition to the Galapagos. Walkopedia partners, so recommended!
WILLIAM MACKESY'S ACCOUNT
of this walk
Day 1 – Santa Cruz, Las Bachas
At last, we are through customs and are met by our guide-to-be, Fausto, smiley and clearly.....
READ MORE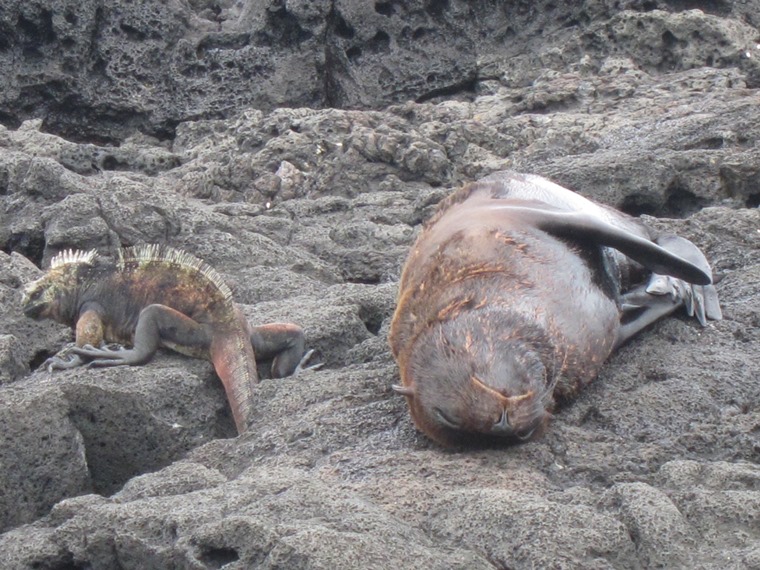 We have a lot of helpful practical information and tips about this walk, covering everything from the best books and maps, to timing and weather, geting there, possible problems, whether you need a guide and where to find them, and useful websites. This section is only open to members.
Membership is FREE AND JOINING TAKES 30 SECONDS. To login or sign up click here
Safety and problems: All walks have inherent risks and potential problems, and many of the walks featured on this website involve significant risks, dangers and problems. Problems of any sort can arise on any walk. This website does not purport to identify any (or all) actual or potential risks, dangers and problems that may relate to any particular walk.

Any person who is considering undertaking this walk should do careful research and make their own assessment of the risks, dangers and possible problems involved. They should also go to "Important information" for further important information.
Anyone planning an expedition to this place should see further important information about this walk.
Safety and problems: All walks have inherent risks and potential problems, and many of the walks featured on this website involve significant risks, dangers and problems. Problems of any sort can arise on any walk. This website does not purport to identify any (or all) actual or potential risks, dangers and problems that may relate to any particular walk.

Any person who is considering undertaking this walk should do careful research and make their own assessment of the risks, dangers and possible problems involved. They should also go to "Important information" for further important information.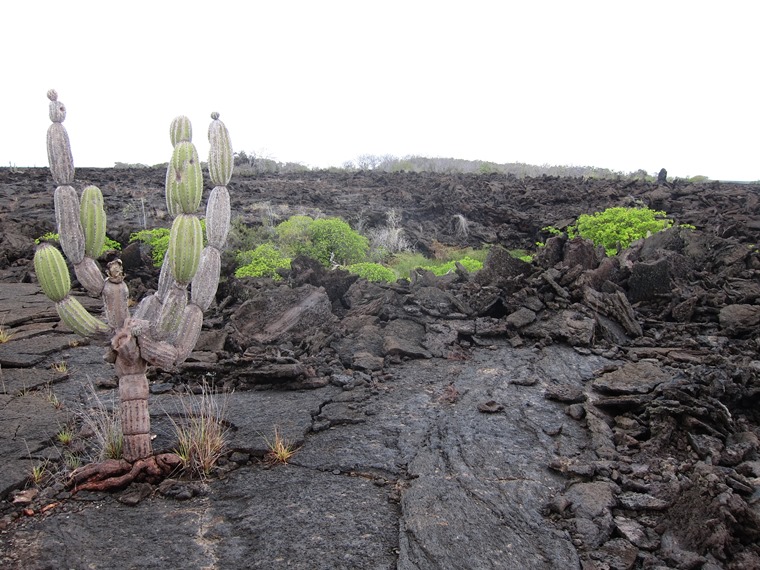 OTHER ACCOUNTS
share your experiences
Top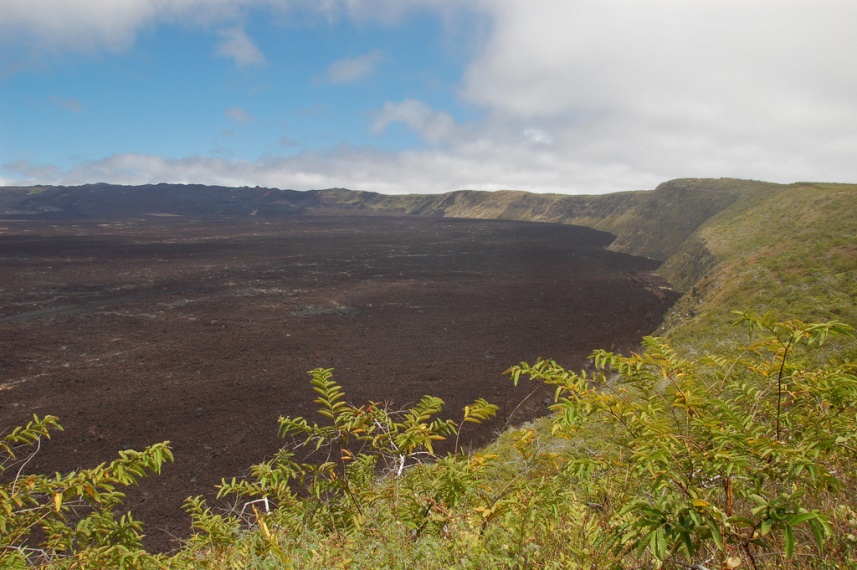 Top
Responsible travel matters, a lot. How you travel will make a real difference - for better or worse. PLEASE consider this when making plans. Read more