Rongai Route
Key information: Rongai Route
One of Kilimanjaro's nicest and driest approaches, and relatively remote for most of the way.
The basic Rongai is very direct, so very tough. But you can swing east to camp at beautiful Mawenzi Tarn, then cross the barren Saddle to attack the summit.
A tough walk at altitude – be prepared!
Walkopedia rating
Walkopedia rating88
Beauty

34

Natural interest

19

Human interest

3

Charisma

35

Negative points

3

Total rating

88

Note: Negs: altitude
Vital Statistics
Length:

3-5 days to below summit

Maximum Altitude:

5,756m

Level of Difficulty:

Difficult
Top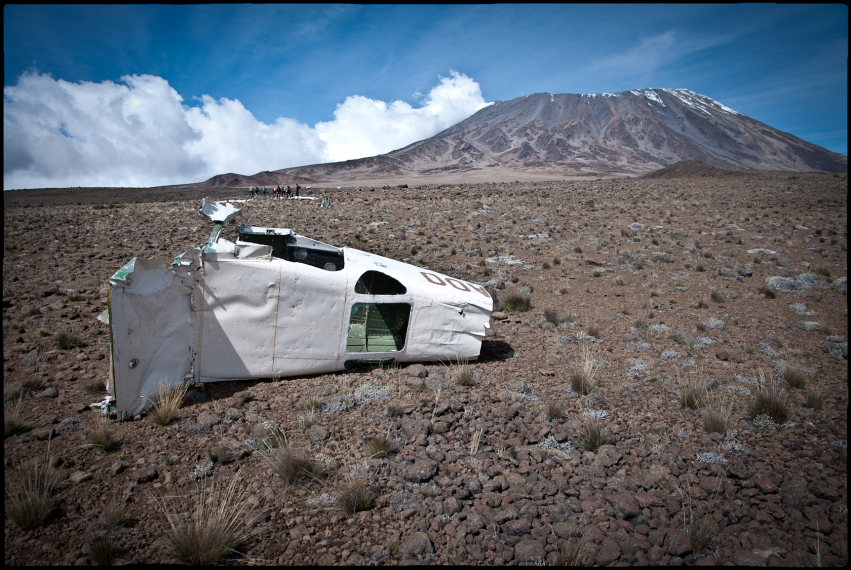 WALK SUMMARY
One of Kilimanjaro's nicest approaches, this relatively remote route from the north-east has many advantages, and many beauties. It is the driest major approach, with less risk of wet and mud on the mid slopes, and good at rainier times of year.
The basic Rongai is one of the most direct route of all to the Kili summit, so is very tough, and poor for acclimatization. But you can swing east from the Second Cave Camp and explore the Saddle area and the base of great Mawenzi (camping at beautiful Mawenzi Tarn) before attacking the summit via the Kibo Huts on the Marangu Route. This longer version is one of the easier approaches to Kili, and good for acclimatization and therefore likely summit success – as well as being beautiful. If Walkopedia got back to Kili, we would walk this route (although perhaps not bothering to grind to the summit again!).
The Rongai has a reputation for being less scenic than some other routes, but that is mainly the case for the first day, which passes through plantation/open land and only small patches of rain/cloud forest: you will later climb through beautiful heather and shrublands, alpine tundra and high desert, with some of the very finest views of both the soaring spires of Mawenzi, the second peak, and of the vast icy mass of the more famous Kibo.
Birds are plentiful on the route: wildlife less so as is the case with much of Kili. Possible colobus sightings lower down, and you might also see the adorable Kilimanjaro shrew and chameleons at mid altitudes.
The walk begins near the Kenya border, with a long drive to the beginning (so more cost), unless starting from Kenya anyway.
Nalemoru Gate (1,950m) to Simba or First Cave Camp (2,650m): less thrilling than on western/southern routes - plantation/open land then small patches of rain/cloud forest, then heathland. 6.5 km, 3-4 hours. Busy in high season.
To Second Cave Camp (3,450m): a beautiful and not excessively long day in heath then heather zones. Many people lunch here and walk on to the Kikelea Caves if doing the indirect route. (9km, 6-7hrs to Kikelea).
Direct route to summit:
To Third Cave Camp (3,900m or so): another not-too-long day, climbing through beautiful shrublands to a campsite on a long gravel slope by a wide, dry river bed at the top of the vegetated area, a desolate spot as soon as the sun goes in.
To the Outward Bound Hut Camp (4,700m). A demanding and somewhat tedious 3-4hr slog up long steep slopes, much of it gravel, gets you through at times grim landscape to the Outward Bound Hut (actually another bleak, high campsite). The best bit is the view of Mawenzi which opens up behind the ridge to your left not far above the campsite, often with mystical shred of rising cloud trying to obscure it. (You can also walk to the KIbo Huts and approach on the Marangu Route, but there is little advantage, and you will be joining the crowds.)
To the summit via Gilman's Point. An excruciating night-time slog for most, but the wonders of the summit area will with luck outweigh the misery and, until the path merges with the Marangu Route from the Kibo Huts, you will be able to kid yourself you are in remote landscape.
Indirect route via the Saddle (longer, so better for acclimatisation):
To Kikelea Caves (3,600m): that rare thing on Kili, easyish walking, across several beautiful moorland ridges. Superb views of Kibo and Mawenzi, at some point on most day. (9km – from Second Camp.)
To Mawenzi Tarn Hut Camp (4,330m): a steady climb through more moorland then across screes to this pretty little tarn in its high, bleakly beautiful bowl below Mawenzi. 6km, 3-4hrs. An afternoon acclimatisation walk would be a good idea.
To Kibo Huts (4,700m): a superb 9km, 4-5 hr walk, straight for Kibo, across beautiful open hillsides then the barren Saddle, ending with a tiring slog to join the Marangu Route just before the Kibo Huts area, which will feel crowded after your relatively quiet days.
To the summit via Gilman's Point: an excruciating night-time slog for most, but the wonders of the summit area will with luck overcome the misery.
Some good detailed information here: https://www.mountkilimanjaroguide.com/kilimanjaro-rongai.html .
The altitude will be tough, so physical fitness and mental preparation, as well as ample time for proper acclimatisation, will make for a more enjoyable trek and increase your chances of getting to the top if that is your aim.
See our Kilimanjaro Massif page for more on walking here, including attacking the summit, and photos and further general information on Kili, including the altitude and how to deal with it!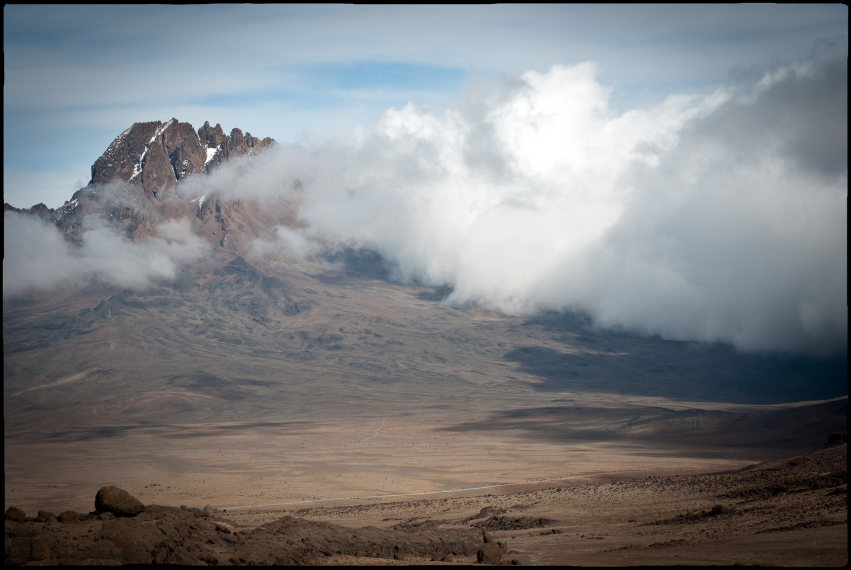 Safety and problems: All walks have inherent risks and potential problems, and many of the walks featured on this website involve significant risks, dangers and problems. Problems of any sort can arise on any walk. This website does not purport to identify any (or all) actual or potential risks, dangers and problems that may relate to any particular walk.

Any person who is considering undertaking this walk should do careful research and make their own assessment of the risks, dangers and possible problems involved. They should also go to "Important information" for further important information.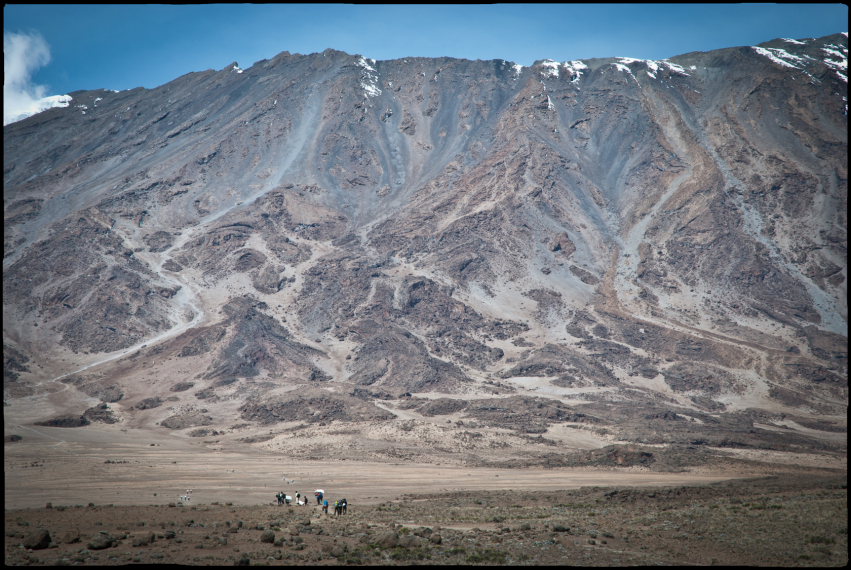 Top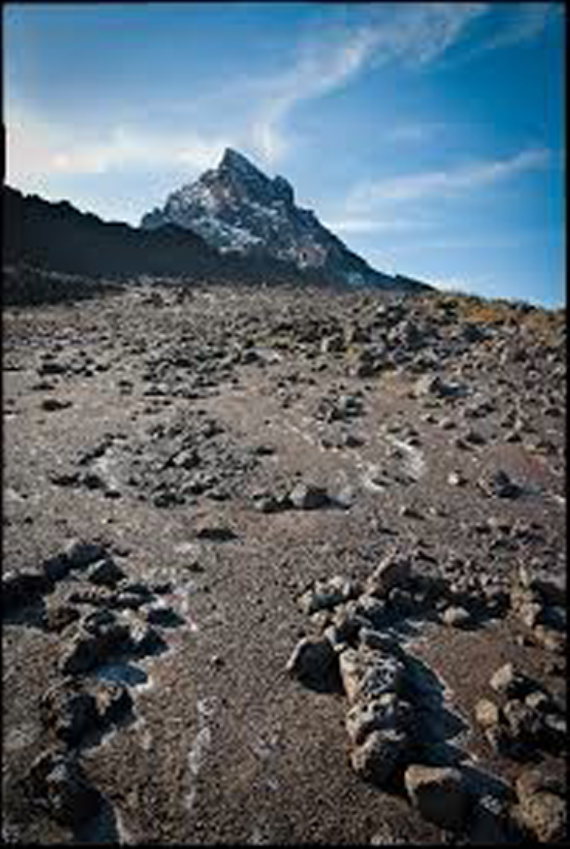 Top
Responsible travel matters, a lot. How you travel will make a real difference - for better or worse. PLEASE consider this when making plans. Read more