About Slovenia
Slovenia has always been a backwater, often invaded and usually part of someone's empire, from the Romans to the Hapsburgs. The River Soca area was a bloody but relatively little-known Austrian/Italian battle front of the First World War, and while walking it is still possible to find evocative evidence of the trenches and fortifications in which thousands of men lost their lives. While it became part of Yugoslavia after WW2, Slovenia avoided the genocidal post-communist Balkan conflagration of the late C20, and indeed has always looked more west than east.
Much of the country is mountainous and hilly , much of limestone country, the highlands glaciated, so think ridiculously sheer cliffs, spires and gorges, harsh bare rock and long scree slopes, high meadows and waterfalls and lakes mixing it with disappearing rivers. (The world karst is, indeed, Slovene derived.) Its best-known glory, the Julian Alps, are effectively a continuation of Italy's Dolomites, although not as high. They have extensive and gorgeous forests, and the range shelters wildlife ranging from ibex to eagles, marmots to chamois. High meadows light up with famously riotous wildflowers in Spring and early Summer.
Slovenia has a remarkably unchanged rural heritage, with perfect mountain villages and remote farmsteads, offering an insight into traditional ways of life. It feels Alpine yet has a strongly Slavic strand as well. Its towns are pleasing and Ljubljana, its capital, is worth spending time in.
So, Slovenia has things to fascinate everyone , children included. The variety of travel and tours you can make in Slovenia is as a result huge.
Walking, hiking and trekking in Slovenia
Slovenia has some of the world's best walks, hikes and treks (with 7,00km + of marked trails), ranging from famous mountain hiking areas such as the Julian Alps to geological absurdities like - er – the Julian Alps. To the north the Karavanke range forms a natural border with Austria. To the east, the Kamnik Alps (Steiner Alpen or Kamniške Alpe) sheer ridges mix with delightful meadows. East again are the Pohorje mountains (Bachergebirge). These areas all have mountain huts (165 in total).
There is a huge range of walks to suit all tastes and energy levels, from demanding multi-dayers to delightful one-day expeditions to gentle and lovely lakeside potters. There are high refuges aplenty to stay in, so you can keep up in the highlands for some while, and there are delightful towns and villages down in the valleys to base yourself in. You will eat well and cheaply and don't normally need to carry a sleeping bag.
Walking in Slovenia isn't just for hard-nuts, although there is plenty to get their juices flowing. The lazy and youngsters alike will be enthralled by what it offers: Slovenian walking, trekking and hiking holidays and tours really can be for everyone. And there are plenty of companies offering services ranging from booking lodgings to providing guides to transporting your luggage from place to place to fully-supported treks.
Best times for walking vary, but in the high mountains are July to September, limited by snow and hut opening times, Spring and early Summer for gorgeous wildflowers. Weather is generally fine in season, but come prepared for unpredictable mountain weather at any time of year.
See the list below for a (currently incomplete – please give us your recommendations!) list of the best walks, treks and hikes in Slovenia. Some of these are in our world's Top 100 list.
We intend that our walk pages contain detail and photos on walking, hiking or trekking routes, including books, best times and weather, how to get there, possible problems, walking, trekking and hiking firms, organisers and guides in Slovenia, accommodation in Slovenia and useful links. But this takes a lot of research, so if they are not "there" yet, please give us any suggestions you may have.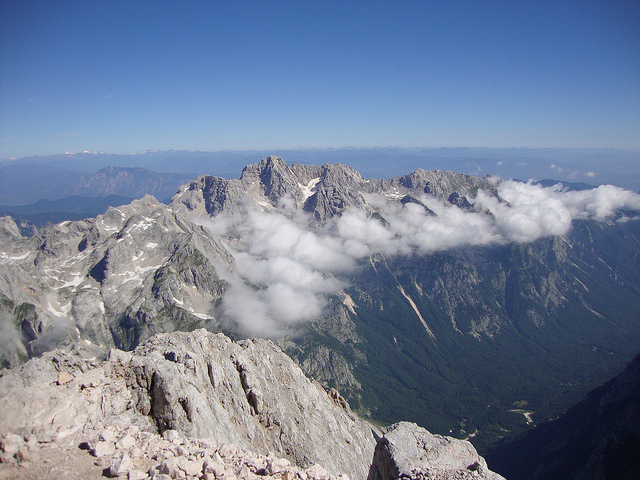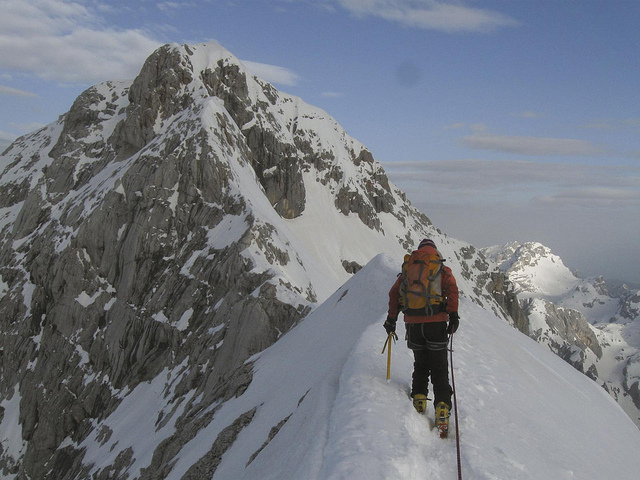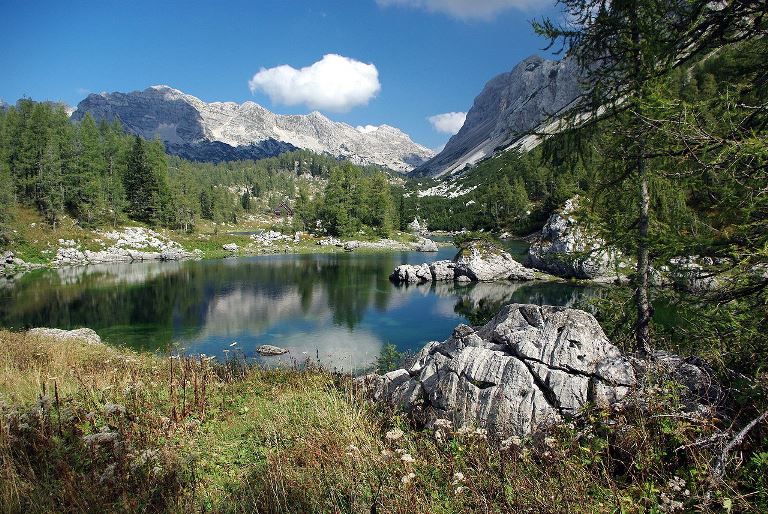 Best walks, hikes and treks in Slovenia
You can sort the walks by category by clicking on the category titles.
(The rating of walks marked * is currently provisional.)