About New Zealand
New Zealand stretches north-south for around 1.600 km, and this huge latitudinal variety, combined with high rainfall, its fascinating geology (it is part of the Pacific Ring of Fire, the volcanic, convulsive meeting place of tectonic plates) resulting in volcanoes and high, sharp, youngish, mountains, results in an enormous variety in landscapes and ecological zones. The country boasts rivers and lakes teeming with fish, lush rainforests, magnificent fjordland, alpine ridges throwing off glaciers which descend between crag and rock into deeply eroded valleys, and volcanoes and hot springs. Its coastline is endless and varied, and nestles a host of often empty beaches: it varies from long sandy stretches pounded by great-ocean surf to the magical inlets and islands of the north-east of the South island.
The words "pristine beauty" could have been invented for New Zealand. But it also has charm, both in its landscape and its straightforward, kindly inhabitants.
It is a true country of the great outdoors, and the walking and hiking here (tramping in local parlance) are some of the world's best. It is somehow no surprise that bungee jumping was invented here.
While its towns are perhaps not its most thrilling feature (with the notable exception of charming Christchurch), they are pleasant places to relax. Its winelands are delightful and a shame not to take in if time allows.
So, New Zealand has things to fascinate everyone, children included: it is a great place for a family tour, perhaps in a camper van. The variety of travel and tours you can make in New Zealand is as a result huge. We tell you about walking below.
Walking, hiking and trekking in New Zealand
New Zealand really is a paradise for walkers and hikers, and has some of the world's best walks, hikes and treks, ranging from famous mountain hiking and trekking trails such as the Milford, Routeburn and Kepler Tracks to geological absurdities like the Tongariro volcanic massif, to coastal beauties (Abel Tasman and Queen Charlotte Tracks) to yomps up beside glaciers or into the heart of the Alps, to gentler potters in winelands or indeed almost anywhere in these fabulous islands.
Tramping is popular and well organised, and is possible at all levels of difficulty. Hiking trails are generally well maintained, as are the numerous backcountry huts. Beware that this popularity can mean pressure on some routes, famously the Milford Track, where you can nee to book a permit (and hut berth) months in advance. All major tramping routes have huts and camp sites. You will need to bring your own food and (except on the most-used trails) your own stove. Most huts are pretty basic and good value. Popular ones may be staffed by a warden. "Great Walk" huts have their own separate ticket system and require a special Great Walks Pass.
So, walking, hiking and trekking tours and holidays in New Zealand are so varied that everyone's taste and energy levels can be met. Walking in New Zealand isn't just for hard-nuts, although there is plenty to get their juices flowing. The lazy and youngsters alike will be enthralled by what it offers: New Zealand walking, trekking and hiking holidays and tours really can be for everyone.
Weather is changeable at all times in much of New Zealand. The best time to walk varies depending on where (how far north or south) you are, but generally is late Spring to mid Autumn. The Summer holidays run from mid December until late January, when walking trails are very busy, and the most popular trails will be fully booked if you haven't booked early. If you can avoid the high season, from mid November and until mid April is broadly a good time for hiking, although you may find snow on high ground.
See the list below for a (currently incomplete – please give us your recommendations!) list of the best walks, treks and hikes in New Zealand. Various of these are in our world's Top 100 list.
See Walkopedia friend Jonty Crane's personal rankings of NZ's great walks, and his excellent write-ups and beautiful photos:
We intend that our walk pages contain detail and photos on walking, hiking or trekking routes, including books, best times and weather, how to get there, possible problems, walking, trekking and hiking firms, organisers and guides in New Zealand, accommodation in New Zealand and useful links. But this takes a lot of research, so if they are not "there" yet, please give us any suggestions you may have.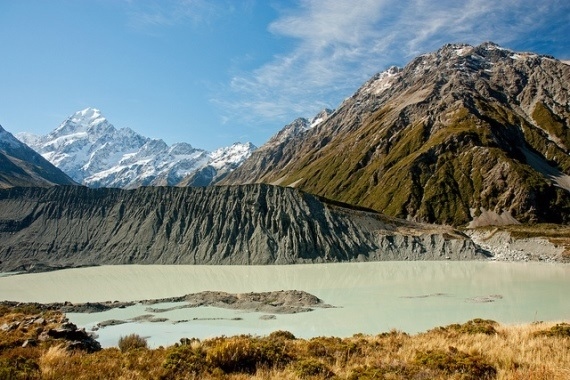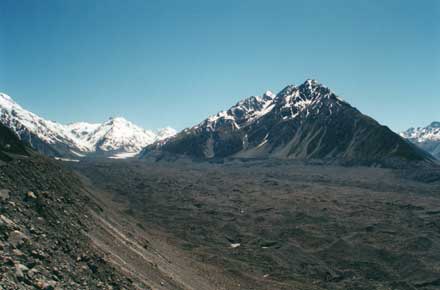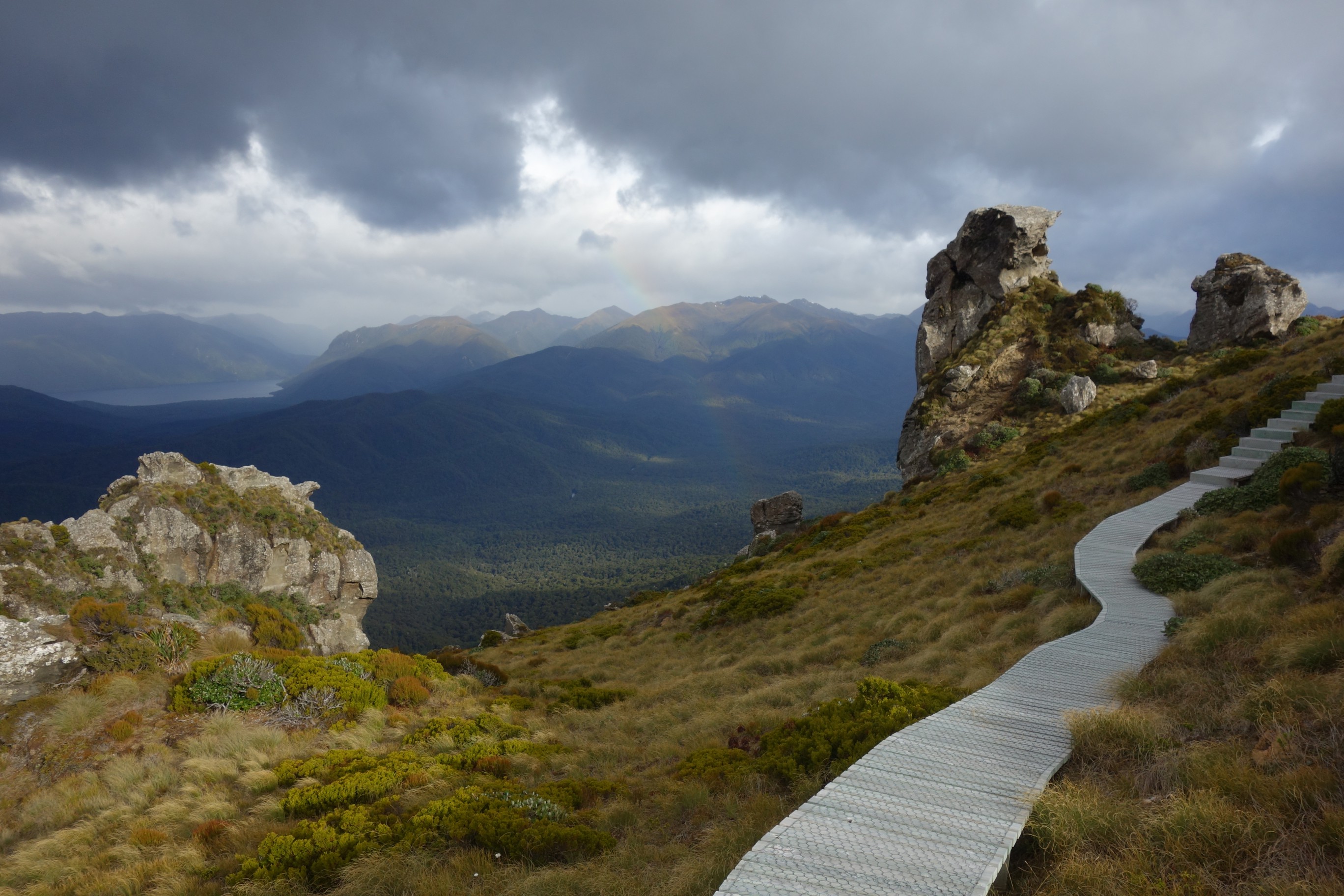 Best walks, hikes and treks in New Zealand
You can sort the walks by category by clicking on the category titles.
(The rating of walks marked * is currently provisional.)
error '80020009'
/walks/full-list/inc_banner2.asp, line 104