About Nepal
If you had to name one country with the world's greatest mountain walking and trekking, it would have to be Nepal, although there is much more to it than those glorious masses of rock and ice. The culture is endlessly intriguing, from the Hindu sophistications of the Kathmandu valley to the Buddhist simplicities of the ethnically Tibetan highlands. Wildlike abounds, and not just of the lammergeier-and-snow leopard variety: there are tigers, elephants and much more in the lush reserves of the lowlands. But it is in the end the delights of the mountains which draw you there, and you haven't walked fully until you have made a traditional Nepali Himalayan trek to the remote villages with their patches of irrigated valleys, lonely passes and great vistas of the high Himalayas.
Nepal has, in recent years, had its woes (beyond the endemic poverty): civil war with Maoist insurgents and the slaughter of its royal family. But (as of 2013) it is more stable and one senses relative optimism.
Nepal has things to fascinate everyone. The variety of travel and tours you can make here is as a result huge.
Walking, hiking and trekking in Nepal
This county has some of the world's best walks, hikes and treks, and walking, hiking and trekking tours and holidays here are so varied that everyone's taste and energy levels can be met. See here for information on walking holidays available.
If you love walking, you must at least once in your life make a full Nepali Himalayan trek to the remote villages, lonely passes and great panoramas of the high Himalayas. The great secret, until you look into it, is that a fully-supported, portered (or ponied) trek, even one of 10 days or more, doesn't have to be as eye-wateringly expensive as you would think, and, I done with care, can put money straight into these very poor economies.
Great walks about, and the question is how to choose: do you want to bag famous Everest Base Camp or Annapurna, or get into culturally pristine and fascinating areas such as Mustang, or follow ancient trade routes such as up the Humla Valley, or get to remoter glories such as Kangchenjunga, or enjoy greener and slightly less altitudinous expeditions such as into the Langtang Valley.
See below for a list (which is currently incomplete – please give us your recommendations!) of the best walks, treks and hikes here.
Famous walking regions include:
- the Everest Region, overpopular for some but where you can still get into remot(er) areas around the world's highest mountain
- the Annapurna Massif, with an variety of walks from exploring the Manali area to trekking (with many others) up to the truly amazing Annapurna Sanctuary or round the full Annapurna Circui, as part of a constant stream of humanity. And inaccessible Mustang [link] to its north, we reckon the world's second best walk.
- the beautiful, less demanding, Langtang valley
- majestic, remote, exceptional Kangchenjunga
More to follow!
We intend that our walk pages contain detail and photos on walking, hiking or trekking routes, including books, best times and weather, how to get there, possible problems, walking, trekking and hiking firms, organisers and guides in Nepal, accommodation in Nepal and useful links. But this takes a lot of research, so if they are not "there" yet, please give us any suggestions you may have.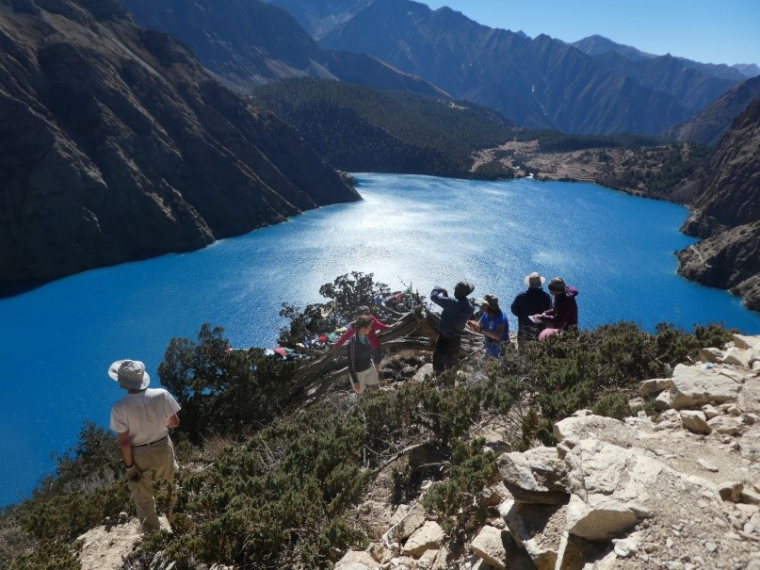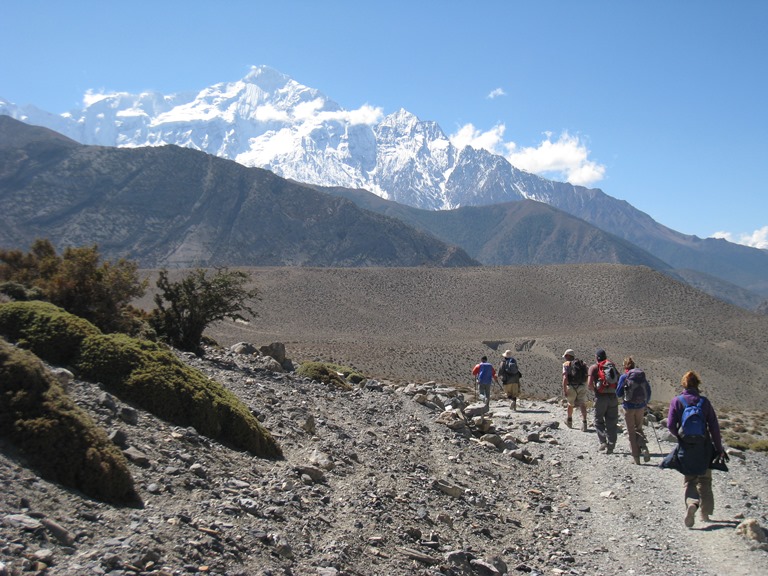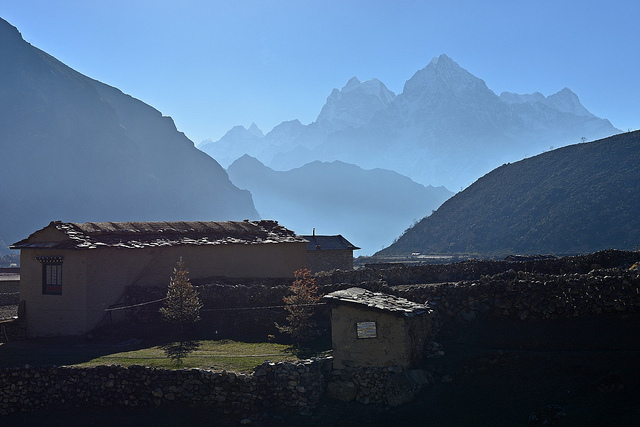 Best walks, hikes and treks in Nepal
You can sort the walks by category by clicking on the category titles.
(The rating of walks marked * is currently provisional.)