About Myanmar
Myanmar (Burma, until recently), is the westernmost country of Indochina, a large and mostly hot country. From great snowy peaks of the Himalayan north, where it borders on China and India, three great river systems (Ayeyarwady, Salween and Sittaung) run southward and form a landscape of hot, dusty but fertile plains between mountain ranges running in north-south direction. To the east, the Shan Plateau is home to a multitude of tribes: the country's ethnic diversity, while one of its glories, is at the heart of some of its troubles, fighting and inherent instability. In the west and south, bordering on the Bay of Bengal and the Andaman Sea, are a long, pristine coastline and multitude of islands are just waiting to be wrecked by tourism, plains and river deltas.
Myanmar has a long and fascinating, if excessively complicated, history of competing powers and successive, sometime glorious but often short-lived kingdoms. Its plains and hills are littered with religious and historical marvels, from the wonderful temples, stupas and other monuments of Bagan and Mrauk U to old capitals such as Ava, to the pilgrimage oddities of Mount Popa and Mount Kyaiktiyo.
Despite their depressing recent history of stupid, wasteful socialist and then military rule and at times vicious oppression, as well as warfare with dissident tribes in the east, the locals are (to foreigners, at least) sweet and charming and incredibly unspoilt. The hill tribes of the east and north live tough but still remarkably unchanged lives, with huge diversity from village to village, let alone between valleys.
To go or not: until recently, there were major issues with visiting Myanmar, as a result of the money and affirmation that the regime receives – with counter-arguments to the effect that money to the desperately poor locals and foreign contact is more important. These were well put in the 2009 Lonely Planet. But, with the release of Aung San Suu Kyi, the dabate has for the time being changed; she cautiously welcomes visitors coming to Myanmar.
Myanmar isn't (as at 2013) an easy country to get to or travel in, although much is changing, and quickly: modern cars and lorries are now to be seen and flights are increasing, although the road system remains appalling.
So, Myanmar has things to fascinate everyone, children included. The variety of travel and tours you can make in Myanmar is as a result huge. We tell you about walking below, but have a look here for a selection of the Myanmar travel, tours, holidays and activities available.
Walking, hiking and trekking in Myanmar
Myanmar has some of the world's best walks, hikes and treks, ranging from excellent mountain hiking and trekking trails in the Himalayan north around Putao (in particular to Burma's highest peak: the snow-capped Hkakabo Razi (5881m) and the more accessible Phon Kan Razi at 3,635m); to fascinating hill tribe trekking in the hills and mountains of much of the country, particularly on the Shan plateau in the east, to historic to the unmissably atmospheric temples, stupas and monuments of Bagan, Mrauk U etc., to the weird but wonderful Mt Popa and the crowded but wonderful sacred cliff-top rock of Mount Kyaiktiyo.
The Shan Plateau offers wonderfully varied day and multi-day walks and hikes, walking from village to village among many different ethnic groups around Kalaw, Pindaya and Inle Lake; and Hsipaw and Nanshan, Kengtung and elsewhere. The easterly town of Kengtung (Kyaing Tong) has fine day-hikes in the surrounding area. It is (as of 2013) hard to access, but its hills and tribes have a remote and culturally unsullied feel, partly as a result of years of trouble.
The best time for hiking in most of Myanmar is November to early March. Once on trail, lodging is mostly in local homes, with camping in remoter areas.
So, walking, hiking and trekking tours and holidays in Myanmar are so varied that everyone's taste and energy levels can be met. Walking in Myanmar isn't just for hard-nuts, although there is plenty (especially in the far north) to get their juices flowing. Myanmar walking, trekking and hiking holidays and tours really can be for (almost) everyone.
See the list below for a (currently incomplete – please give us your recommendations!) list of the best walks, treks and hikes in Myanmar.
Kudu Travel do an excellent-looking expedition. Walkopedia partners, so recommended!
Famous walking regions include:
Famous walking, hiking and trekking regions include:
- Himalayan Far North
We intend that our walk pages contain detail and photos on walking, hiking or trekking routes, including books, best times and weather, how to get there, possible problems, walking, trekking and hiking firms, organisers and guides in Myanmar, accommodation in Myanmar and useful links. But this takes a lot of research, so if they are not "there" yet, please give us any suggestions you may have.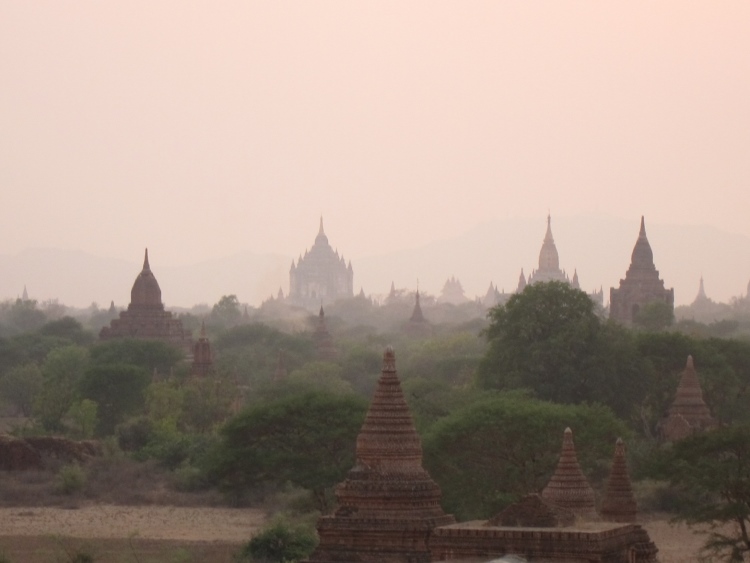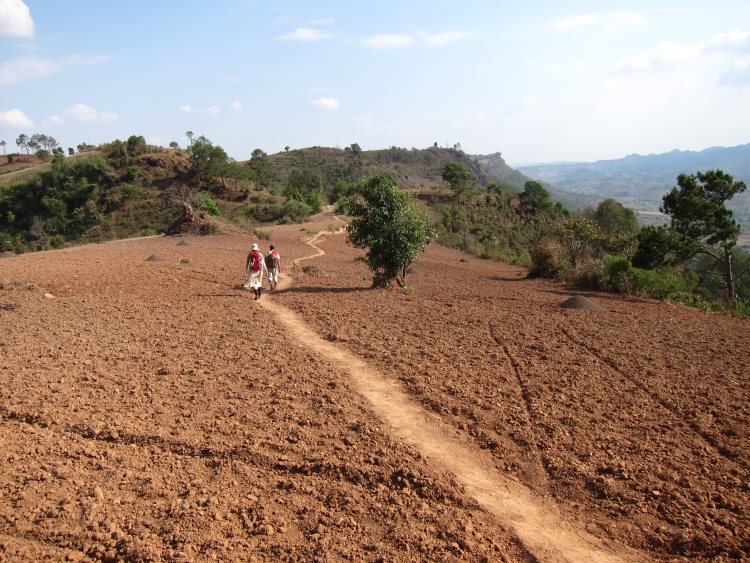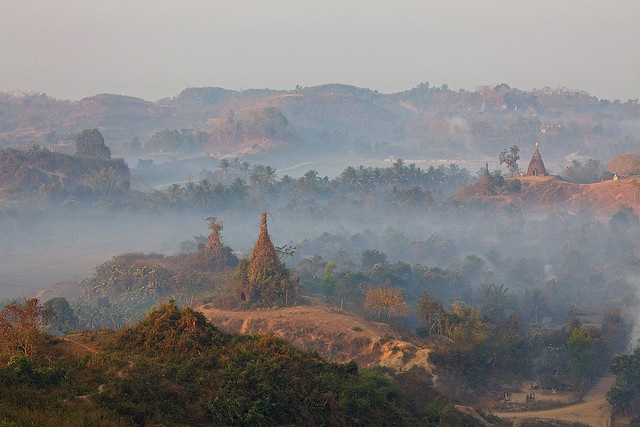 Best walks, hikes and treks in Myanmar
You can sort the walks by category by clicking on the category titles.
(The rating of walks marked * is currently provisional.)