About Morocco
Jump to the list of walks in Morocco
This dramatic and varied country is the nearest bit of authentic (and on the whole safe) Third World to most of western Europe – if you get beyond the tourist traps, that is. It is truly a land of contrasts: you can surf the Atlantic; explore superb (and nearly empty) Roman ruins; nose into the nooks and crannies of old cities like Fez and Marrakech ; trek in the high, remote, rugged Atlas, where the traditional Berber way of life is very much the evidence in the surprisingly green valleys; check out canyons; and, of course, get out into the huge, empty Sahara. All in one holiday.
With a long history going back beyond the Romans and encompassing some gorgeous monuments from the long Islamic dispensation (although Morocco was for much of the time a relative backwater), and with a French infusion from its relatively brief colonial period, Morocco is an intriguing cultural mixture. Contrast the wild Berbers of the Atlas with the nomadic camel-culture of the huge Saharan South and the softer urbanites of the cities of the north. Fez and Marrakech remain unmissably historic and atmospheric, albeit in the latter case pretty ersatz these days. Tangiers has a very different, raffish, feel and history.
Morocco is a dry form of walking heaven. Its topography varies hugely, from the wild, remote and dry drama (peaks, cliffs and crags and gorges) of the Atlas and the northern, coastal Rif mountains, with little-changed Berber villages nestling in deep irrigated valleys, to the sand and gravel deserts of the Sahara, to the milder Atlantic and Mediterranean littorals. The Atlas run like a backbone across the country from northeast to southwest, and rise to the country's highest mountain, Jebel Toubkal (4167 m). They are sub-divided into Middle Atlas, High Atlas and Anti-Atlas (to the south-west), with sub-ranges and outliers including the M'goun massif, Jebel Siroua and Jebel Sarho.
Much of Morocco is still pretty unspoilt, so, provided you respect their customs, even remote communities will usually treat you warmly.
Surfing and sea fishing are popular, as is skiing in the High Atlas. Several companies in Marrakesh arrange rafting and hot air ballooning. Horse riding in the foothills is also a good option.
So, Morocco has things to fascinate everyone, children included. The variety of travel and tours you can make in Morocco is as a result huge. We tell you about walking below.
www.tourdust.com : We have travelled with Tourdust, and were delighted. They were very nice and flexible to deal with, and evidently cared about quality, as their walk was meticulously prepared and our support team were outstanding in every way. We are proud to be their partners.
Walking, hiking and trekking in Morocco
Morocco has some of the world's best walks, hikes and treks, ranging from famous mountain hiking and trekking trails in the Atlas such as the Jebel Toubkal Circuit to remoter delights such as the Jebel Sarho and Jebel Siroua and the Rif Mountains. Hiking is popular in Morocco, and you can stay overnight in huts (refuges), rural homes (and even castles), or camp.
See the list below for a (currently incomplete – please give us your recommendations!) list of the best walks, treks and hikes in Morocco. Various of these are in our World's Top 100 list.
The chief glory for walkers is, of course, the Atlas Mountains and their outliers; think dry, rugged dramatic mountains nestling traditional Berber villages in their skilfully irrigated valleys. Best areas include:
- The Jebel Toubkal area , broken and dramatic mountains around Morocco's highest peak; walk the famous 7 day circuit.
- The M'goun Massif, lesser known that Toublak, but a gem, centred on Jebel M'goun (4,060m), one of the highest peaks in Morocco. The massif is made of deeply eroded sandstone, and overlooks the high plateau of Tachedidd. Trek through deep gorges over the Tessaout river, barren slopes of scree and forested valleys and visit Magdaz, one of the most unspoilt Berber villages in the High Atlas.
- Jebel Siroua a stand-alone once-volcanic massif south of the main range, with its eponymous peak at 3,304m. A rough but beautiful and dramatic area.
- Jebel Sarho very rough, very dry blue-tinged mountains south of the main Atlas range. Tough but very atmospheric trekking.
Other great walking, hiking and trekking regions include:
- The Mediterranean Rif Mountains, lower (highest peak at 2,448m but rarely over 1,800m) and greener that the Atlas and other southern ranges, with interesting rock formations and gorges as well as cedar, pine and oak forests. A fantastic variety of trekking possibilities.
- The Anti Atlas lie south-west of the High Atlas, and are relatively gentler (but very remote) mountains with a high point at Jebel Aklim (2500m). The Ameln Valley, known as the Valley of 26 Villages, is a delightful area of pink villages on the hillsides and a still-vivid rural way of life. Aguerd-Oudad is particularly admired.
- There are some fine walks along the Atlantic coast, including in the Essaouira area.
- Sahara: desert walking. Ouarzazate, Zagora and Erfoud are popular bases, and their dunes can be spectacular, although beware lazy pretend-treks of the sort Walkopedia fell for.
When to go: For mountain walking: Autumn (October – November): while still hot in the lowlands, this is the best time to be in the mountains. Spring is unsettled, with brimming rivers potentially giving problems. The summer is really too hot for trekking, although you will find people out in the High Atlas. And in Winter (December – March), while a good time to be in Morocco, the mountains are covered in snow so are only suitable for keen winter walkers.
So, walking, hiking and trekking tours and holidays in Morocco are so varied that everyone's taste and energy levels can be met. Walking in Morocco isn't just for hard-nuts, although there is plenty to get their juices flowing. The lazy and youngsters alike will be enthralled by what it offers: Morocco walking, trekking and hiking holidays and tours really can be for everyone.
www.tourdust.com : We have travelled with Tourdust, and were delighted. They were very nice and flexible to deal with, and evidently cared about quality, as their walk was meticulously prepared and our support team were outstanding in every way. We are proud to be their partners.
We intend that our walk pages contain detail and photos on walking, hiking or trekking routes, including books, best times and weather, how to get there, possible problems, walking, trekking and hiking firms, organisers and guides in Morocco, accommodation in Morocco and useful links. But this takes a lot of research, so if they are not "there" yet, please give us any suggestions you may have.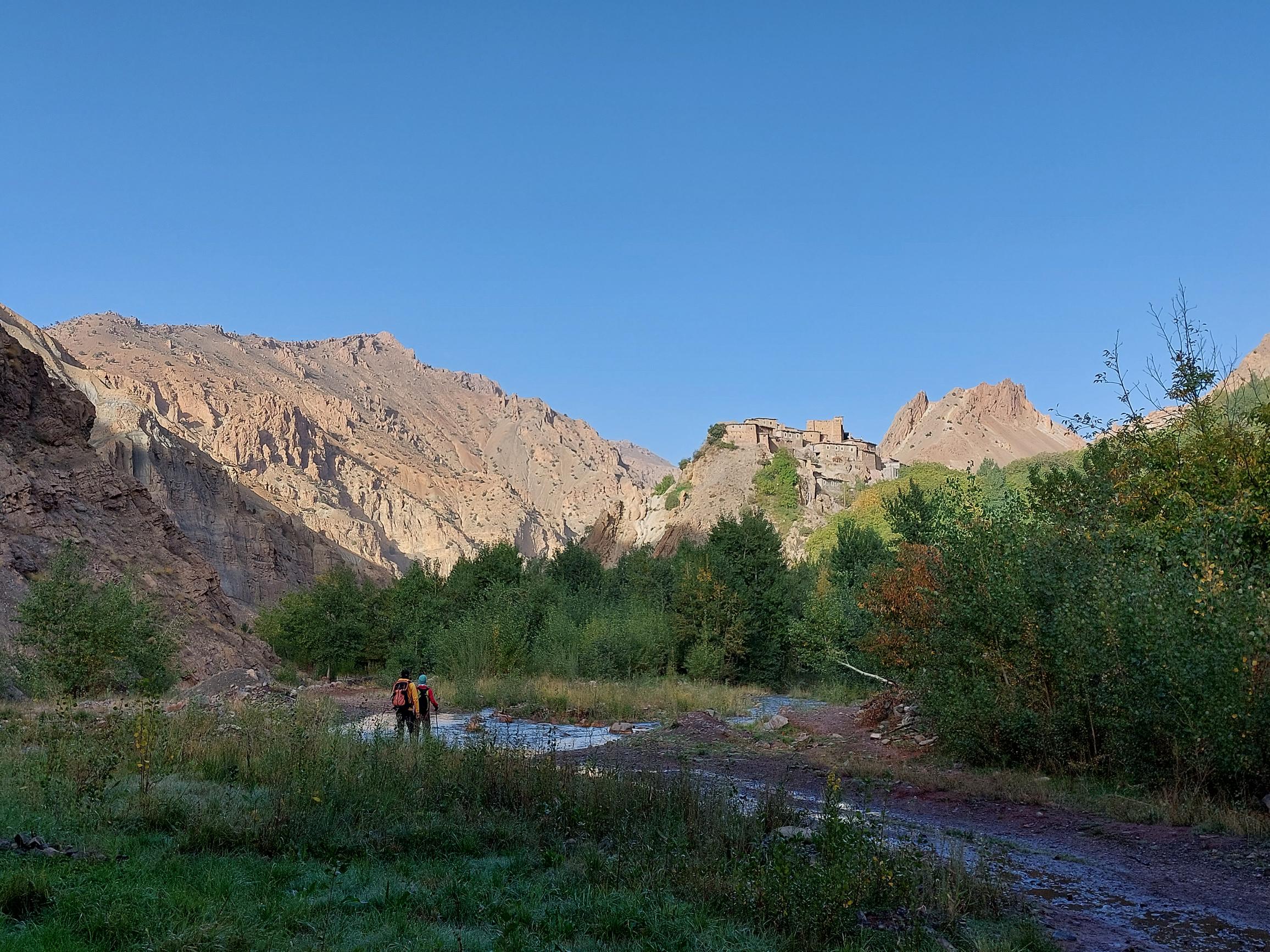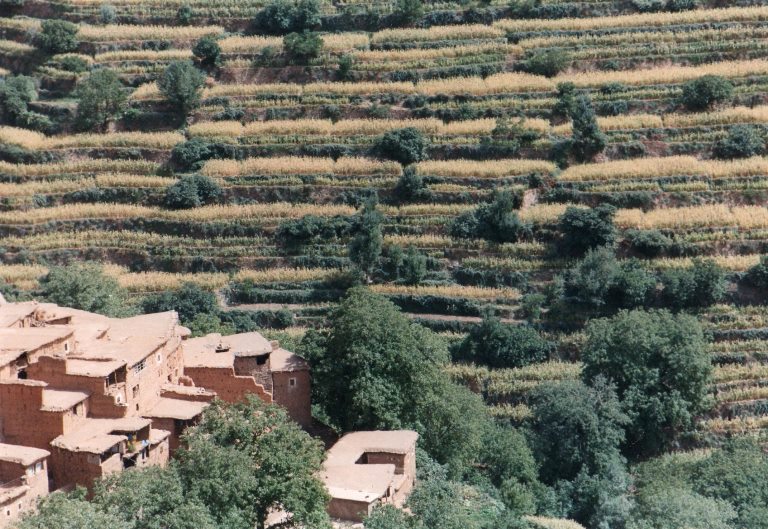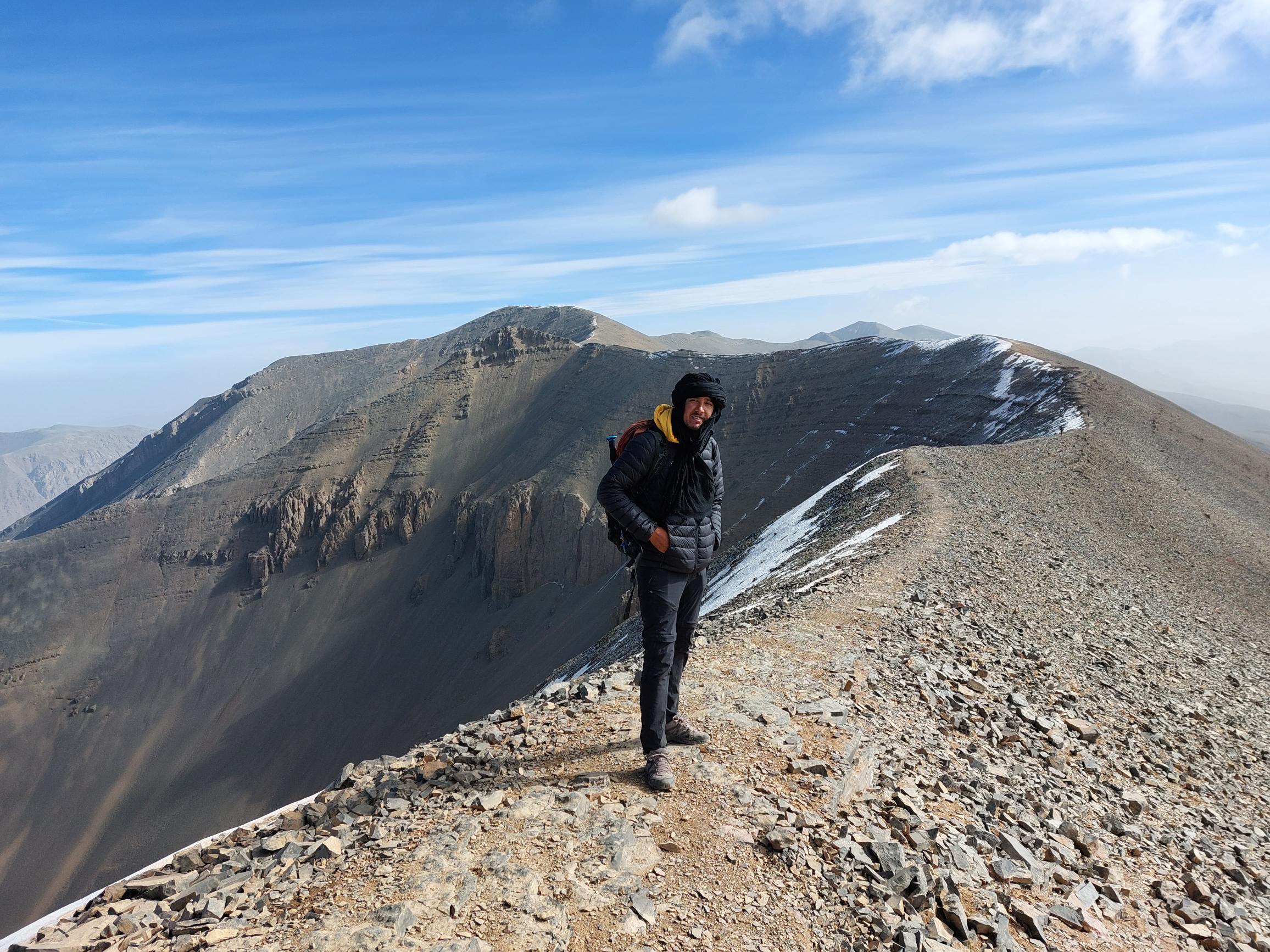 Best walks, hikes and treks in Morocco
You can sort the walks by category by clicking on the category titles.
(The rating of walks marked * is currently provisional.)