648
NUMBER OF WALKS CURRENTLY IN WALKOPEDIA

Follow us on
Facebook
for regular doses of beauty and delight.
CHARITY WALKS!
We are planning to feature good charity walks from around the world. Let us know of any charity walks you would like us to feature!
THE WORLD'S 10 BEST WALKS
WALK OF THE MONTH
Wind River Mountains, NW: Wind River Mts, USA
Superb scenery - the usual but not predictable peaks, cliffs, lakes, rivers and forests. Carved by immense glacial forces. Totally pristine wilderness, with a wide selection of Rockies wildlife.
This is tough walking in high, remote mountains, on which you will have to be self-sufficient and where altitude can cause problems. Come prepared.
Any photos and comments welcome!
WALKOPEDIA NEWS
Feb 2013: over 625 walks on Walkopedia, Off to check out Myanmar treks in March
Any suggestions or ideas or experiences?
Jan 2013: winter magazine
Featuring Cappadocia in Turkey, Wind River Mountains and much more
November 2012: our 600th walk loaded!

June 2012: featured in Brummell magazine
Brummell magazine, "the little black book for the City", features Walkopedia and its origins: see http://issuu.com/showmedia/docs/vip4-brum_june12_single-62376/25 at page 25
March 2012: travel writing and photo competition results
We have had some brilliant entries, and selecting the winners was a real problem.
LATEST WALK
Grand Teton National Park, NW: Grand Teton NP,USA
The dramatically jagged peaks of the Grand Tetons, America's youngest mountain range, dominate the Grand Teton National Park, their majesty reflected in mirror-like lakes.
The stark contrast between the flat valley-plain of Jackson Hole and its encircling mountains is spectacular, attracting almost 4 million annual visitors.
With more than 250 miles of trails, the Park offers many different and wonderful hikes. The best known and longest hike is the Teton Crest Trail: a challenging walk through the entirety of the Teton Range, with magnificent views.
Some of these are difficult walks in serious mountains: come prepared.
SOME QUESTIONS FOR YOU
Anyone walked the Lebanon Mountain Trail? Wew would love to get thoughts and pictures!
The Amalfi Coast in Italy, and the Lebanon Trail: got any good pictures we can show?
Charity walks: we are planning to have a focus on good charity walks (it will take a while to change the site)... in the meantime let us know of great upcoming walks around the world - the longer the notice, the better!
What is your favourite walk, and why? How would it rate using our system?
Anyone have photos of the Diamond Mountains in North Korea?
About Us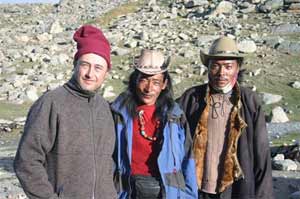 Walkopedia was started in 2008, by William and Alexandra Mackesy. We aim to provide information on the world's best walks, and some fun, for other walk lovers.
Click here for information on how to contact us.
See our privacy policy.
Walkopedia encourages responsible travel.
Walkopedia originated from William's project to identify and walk the world's 100 best walks. This will, he fondly believes, be as near definitive as can be achieved. He will have undertaken all the walks himself, and assessed them using consistent criteria.
William has so far tackled more than a third of the world's best walks, and his descriptions of these walks will be appearing on this website. Of our preliminary Top 100, he has so far walked:
Everest Base Camp, Tibet, China

Picos de Europa, Spain

The Lycian Way, Turkey

Cappadocia, Turkey

The Overland Track, Tasmania

The Cairngorms, Scotland

Aiguilles Rouges, France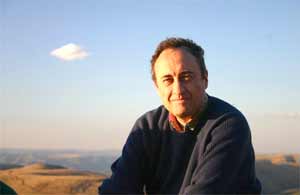 William Mackesy walked in Scotland and Wales as a child. He worked in Hong Kong for more than a decade, during which he travelled and walked extensively in Asia, particularly China. He is now based in the UK, but is on the road (or trail) for a chunk of every year.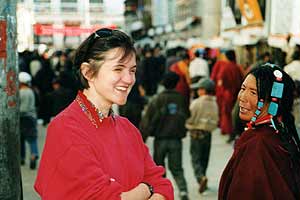 Alexandra Mackesy encouraged (kicked?) William into doing something about this site. Lateral thinker, inspiration, mountain goat.
Click here to send us feedback, ideas, comments or photos, or to get information about our walks and competitions.
Walkopedia can also be contacted at info@walkopedia.net.
<!-- WGgjkCC -->