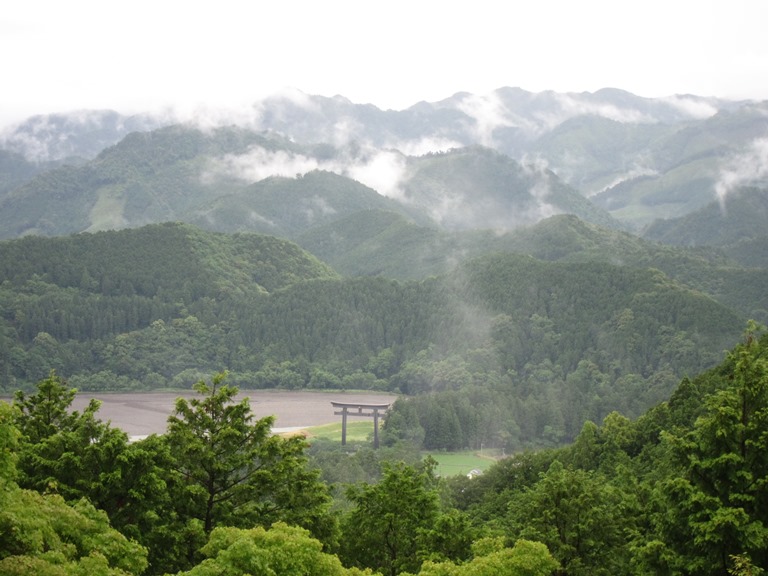 Nakahechi Trail - Hongu Torii gate on classic misty day - © William Mackesy
With long and complicated religious traditions, Japan has seen pilgrimages to sacred sites from early times. Many of the routes are still followed, and make for delightful and fascinating walking for the non-believer as well as the believer.
The spirit-worship and reverence for nature and ancestors of Shinto emerged with the dawn of the Japanese people. Buddhism was first introduced to Japan in the sixth century AD. It remained a preserve of the elite for many years, but was gradually popularized. Over the centuries, a tradition of mountain asceticism also developed, particularly the elusive Shugendō school, which elided elements of Shinto and shamanism with an ascetic form of Buddhism. In various areas, the mountains became special haunts of its adherents.
One of the fascinations of walking these trails is the view you get of rural Japan; rich remains of a tough but unique way of life are everywhere, even if the population is shrinking and rice terraces returning to forest. You can stay in remote villages yet eat like gods morning and evening.
(See our Kumano Kodo page for more information on Buddhism, Shinto and Shugendō in Japan.)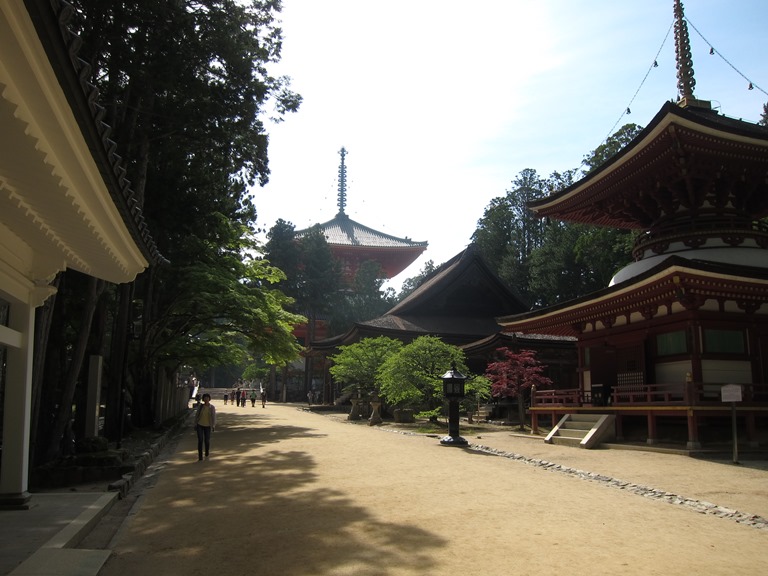 Koya-san temple complex - © William Mackesy
Kumano Kodo
The Kumano Kodo is a network of old pilgrimage routes on the Kii Peninsula, south of Kyoto and Osaka, which lead to an area which constitute the spiritual heart of Japan. They are associated with the introduction of Buddhism to Japan and centuries of pilgrimage by all levels of society, from emperors to merchants to peasants. It is not just these great sites that were sacred, though: Kumano is a spiritual realm as well as a physical area. The routes are littered with oji (subsidiary shrines), statues, the remains of tea houses and other reminders of the routes' rich past. The first major pilgrimage to Kumano was made in 907AD, when the retired emperor Uda made the long and arduous journey. Many retired emperors and aristocrats followed.
The ancient routes consisted of several alternatives: follow the coast and then turn inland at Tanabe to cross the interior mountains on the Nakahechi Trail, the most-used ancient trail, or continue on round the coast on the Ohechi Route to the coastal shrines; or go first to the great Buddhist temples at Koyasan in the north and then cross the rugged interior on the shorter but tougher Kohechi Trail.There were other ways which crossed the rugged and remote mountains of the interior, including via the central mountainous Omine-san area.
Various of these routes and sites are now a World Heritage Site: along with the Camino de Santiago, the only pilgrimage route that has this status.
This is fine walking on numinous routes which are often lined with oji, torii gates, stele inscribed with poems, all evidence of the area's, and indeed Japan's, ancient, rich and indeed unique spiritual history. "Cultural landscape" indeed.Most of your time will be in attractive, rugged forested landscape, although much of it is blanketed in planted conifers, which makes for limited variety.
See William Mackesy's account of walking the Nakahechi Trail.
See Walk Japan's Kumano Kodo page…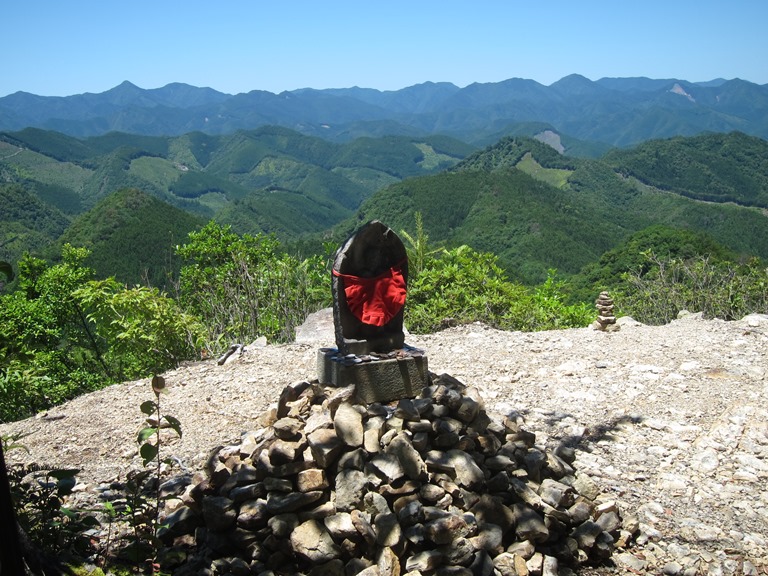 Pass on Nakahechi Trail © William Mackesy
Shikoku Pilgrimage:
The Shikoku pilgrimage is arguably Japan's best-known pilgrimage route, and certainly its biggest pilgrimage-challenge: a 1,150km or so, 1,200 year old pilgrimage linking 88 (a lucky number) temples in a sacred circuit in the footsteps of the monk-saint Kukai (or Kobo Daishi) into the heart of Japanese Shingon Buddhism.
The 88 temples are organized in four main clusters, which make a natural focus for shorter walks.The pilgrimage is steeped in tradition and ritual; the tranquility of this picturesque island in no way marred by the steady flow of pilgrim and tourists. You will of course be immured in Japanese culture throughout, staying in ryokans, temple guesthouses and simple family stays, but always eating deliciously.
A full circuit takes up to 60 days, and most walkers would start it in Spring. Many people tackle a few sections of the trail, in one or more days, to suit their time and appetite. It would be mad not to do so if in Shikoku, and many come here just to focus on the pilgrimage.
See also our Shikoku page​ See Nils Wetterlind's account for a good insight into how a pilgrimage here can be.
See Walk Japan's Shikoku page…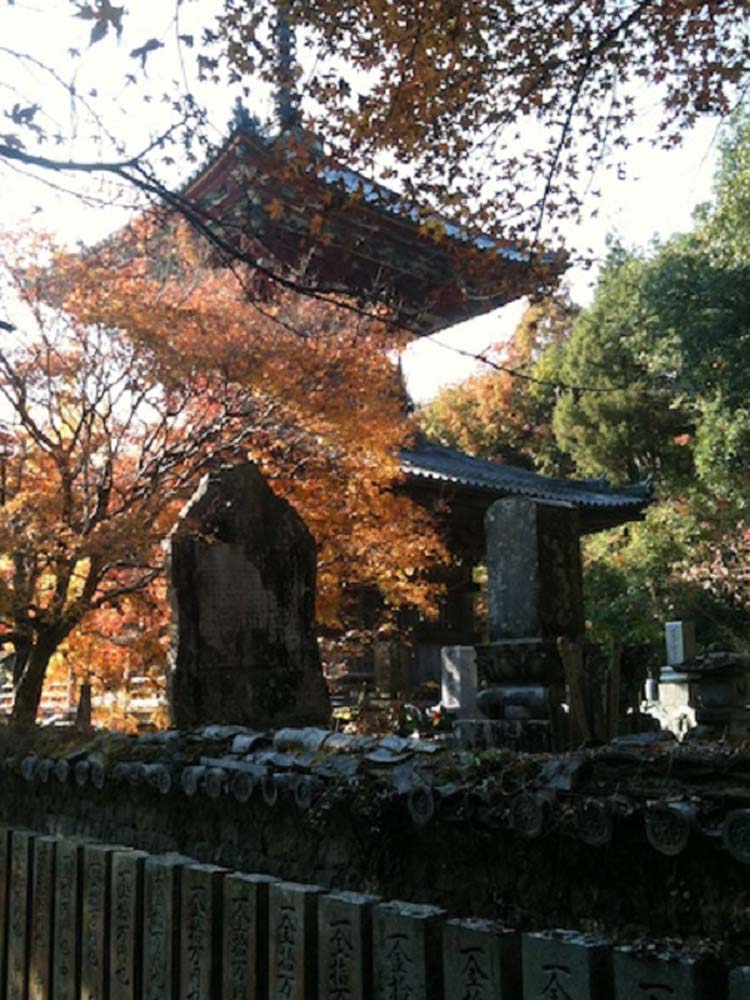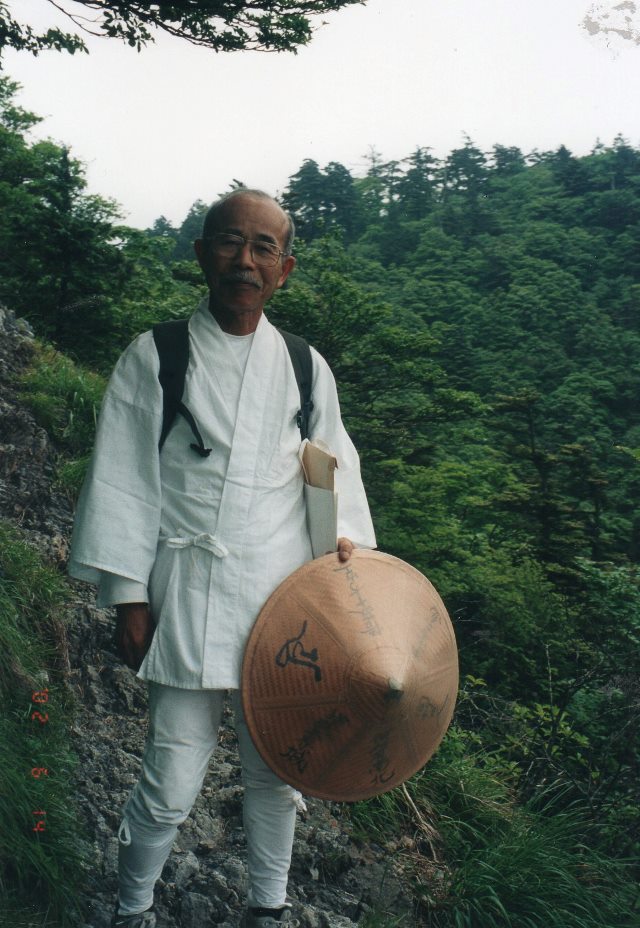 Shikoku temple - © Nils Wetterlind Yamabushi, Omine-san - © William Mackesy
Kunisaki Peninsula
The quiet, forgotten Kunisaki Peninsula is nestled into the western end of Japan's Inland Sea on Kyushu. It was for many centuries an important centre of Shugendō. The peninsula once had 65 temples; there are now 33 remaining temples and shrines, and there is still a pilgrimage route between them. Mine-iri, a monk's practice of traversing sacred mountain paths in prayer, has been part of the religious life of Kunisaki since the 9th Century. Although now rare, the practice still continues today in Kuniskai, one of only a few places in Japan where it still does so.The Rokugoman-zan, the local Shinto-Buddhist group, celebrates its 1,300th anniversary in 2018.
See Walk Japan's Kunisaki page…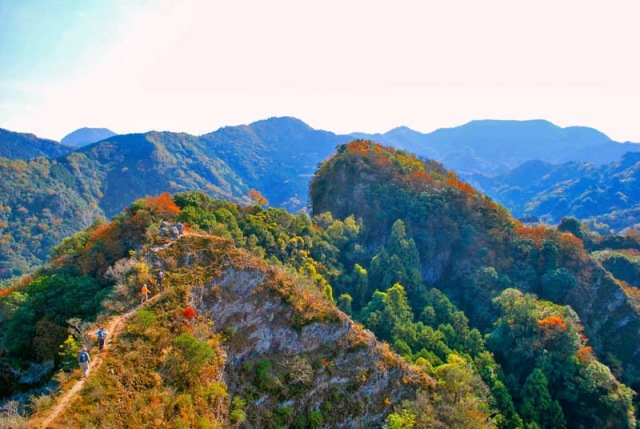 Kunisaki - Nakayama-senkyo ridge - © Walk Japan
Other great pilgrimage routes include the 33 Temple Saigoku Kannon Pilgrimages and Mount Hiei near Tokyo.

-link to Japan's pilgrimage routes page]