About Peru
This huge and lovely mountain country is a travellers' paradise, and that of course includes walkers. Its greatest glory is its intoxicating mixture of scenery and history, as experienced from its famous Inca Trails.
The crucial factor in Peru's landscape is tectonics, which have created its dominant feature, the Andes, which run parallel to the coast the entire length of the country, as well as various volcanoes. Water and ice have added their say, carving the mountains and creating great gorges. Peru can be divided in three regions: a narrow coastal strip in the west, a vast area of Amazon tropical rainforest in the east and northeast, and in between the highlands of the Andes with endless snowy peaks ( up to 6768m high), altiplano, glaciers, gorges and remote valleys.
The Inca civilization emerged from mysterious origins as a small city-state in the 1300s, in the mid-1400s dramatically conquering and absorbing lands stretching some 5,500km north to south. Athough it was short-lived, snuffed out in the1530s by Pizarro's holocaustic conquistadors, it left a remarkable legacy of temples, forts, palaces, cities and roads; a sophisticated agricultural system known as "vertical archipelagos"; and magnificent sculpture, textiles and metalwork. All the more extraordinary that they are thought to have been illiterate (knotted string was used to record numbers). And yes, they did perform human sacrifices, although not on the Mayan scale.
Spanish rule left a legacy of lovely towns and buildings, but exploited indigenes. Independence from Spain came in 1821, after a decade of conflict.
The Inca trails, the Incas' great gift to walkers, was a system of pathways which covered [tens of thousands of kilometres down the west side of South America, although the Peruvian trails are nowadays by far the best known.
So, Peru has things to fascinate everyone, children included (although it isn't easy travelling with small children. The variety of travel and tours you can make in Peru is as a result huge.
A warning: Peru still has some decidedly dodgey areas: Shining Path (Sendero Luminoso) guerrillas are still known to conduct occasional operations: check the current state of play before going to areas such as Ayacucho, Huancavelica, Huanuco, Junín and San Martín. Border areas with Ecuador and Colombia are drug country and should be avoided.
Walking, hiking and trekking in Peru
Peru has some of the world's best walks, hikes and treks, ranging from the huge assortment of Inca trails to famous mountain hiking and trekking trails such as The Huayhuash Circuit and Ausangate Trek to geological absurdities like the Colca and Cotahuasi Canyons.
A number of alternative trails to Machu Picchu have emerged (se below for details), including the Lares Trek and the Salkantay trail, and the more strenuous 8-day trail from Cachora via Choquequirao to Machu Picchu.
See the list below for a (currently incomplete – please give us your recommendations!) list of the best walks, treks and hikes in Peru. Various of these are in our World's Top 100 list.
Long distance hiking in Peru usually means camping, and is often high, requiring acclimatization.
So, walking, hiking and trekking tours and holidays in Peru are so varied that everyone's taste and energy levels can be met. Walking in Peru isn't just for hard-nuts, although there is plenty to get their juices flowing. The lazy and youngsters alike will be enthralled by what it offers.
Famous walking regions include:
Around the Cusco Area and the Inca Heartlands: Cuzco, jumping-off point for most Inca trailing and base of most local expedition organizers, is a great place to acclimatize to high altitude for a day or two, with huge amounts to see and some excellent local treks – like our Cuzco Ruins Trek. Cuzco lies on the edge of the Sacred Valley of the Incas, a magnificent area bordered by snow-clad cordillera and cut by the Urubamba River.
Peru's best known trail is of course the Classic Inca Trail, although it is so popular that numbers are restricted, so you need to book months ahead. Despite the crowds, it remains a glorious journey throughout, in magnificent scenery, past Inca monuments and ruins, ending at Machu Picchu. There are however, endless Inca ruins and numerous paths which escape the crowding on the main routes to Machu Picchu. See our Inca trails page; you can tackle the Lares Trek, the Vilcabamba Trek, the Huchuyqosqo trek, and the Ausangate Circuit. Another great alternative route to Machu Picchu is the Mollepata/Salkantay Trail – an aternative way to the lost city. The Choquequirao Trail leads to a similar-sized but less visited ruined city.
Another superb hiking area is the Cordillera Blanca, further north, including the 5-day Santa Cruz Trek, and the more strenuous 12-day Alpamayo Trek. In the same area you will find the outstanding Huayhuash Trek.
Around Arequipa are the great volcano El Misti (5830 m) and the Colca and Cotahuasi canyons. The Colca Canyon is claimed to be twice as deep as the Grand Canyon, and is surrounded by a fine array of peaks.
When to go
June to August: the dry season, although it can get very cold in the mountains. Outside these months becomes progressively warmer and wetter.
December – May: It's still possible to visit the uplands, but it's humid and dankly cloudy and frequent torrential rain makes for muddy trails.
We intend that our walk pages contain detail and photos on walking, hiking or trekking routes, including books, best times and weather, how to get there, possible problems, walking, trekking and hiking firms, organisers and guides in Peru, accommodation in Peru and useful links. But this takes a lot of research, so if they are not "there" yet, please give us any suggestions you may have.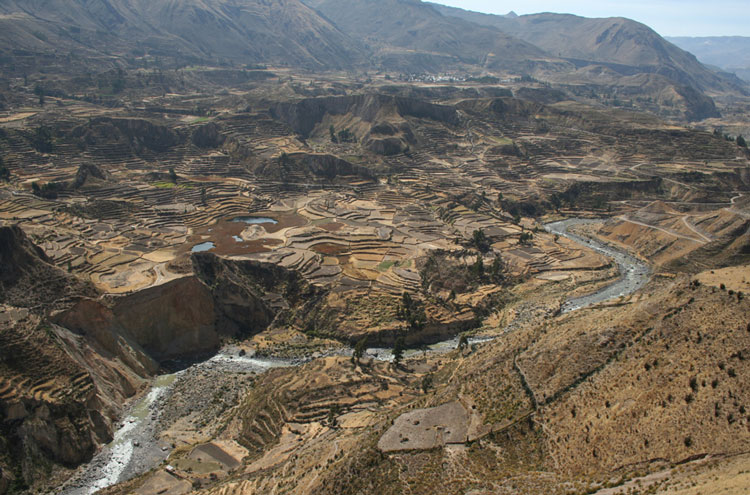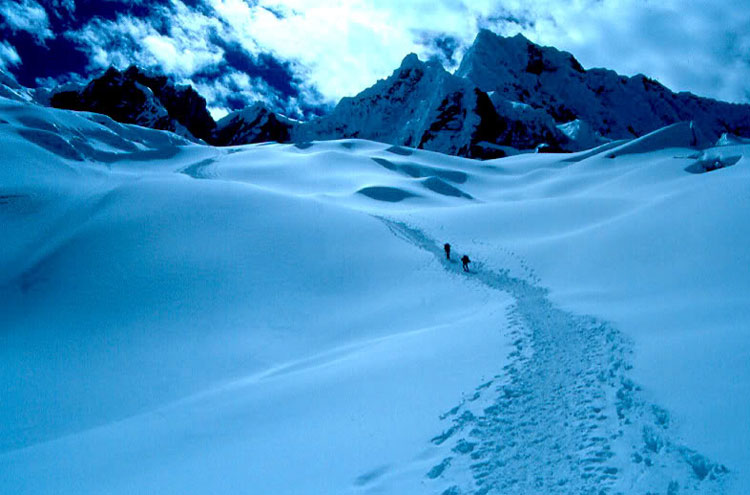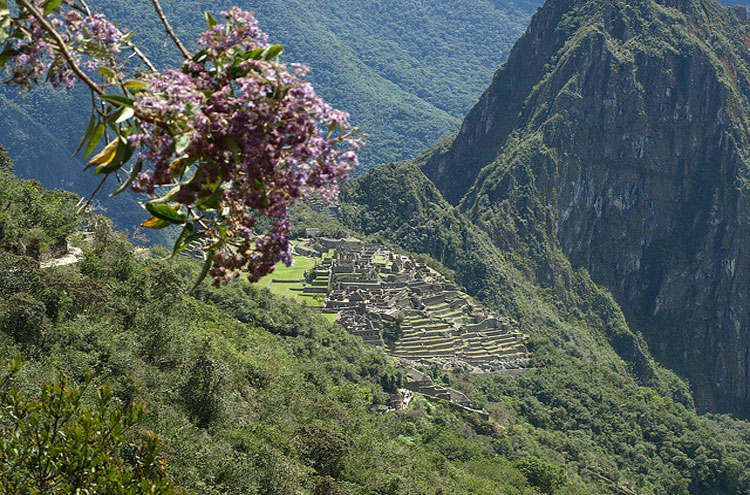 Best walks, hikes and treks in Peru
You can sort the walks by category by clicking on the category titles.
(The rating of walks marked * is currently provisional.)
Region
Walk Name
Walkopedia Rating
Difficulty
Day Walk
Possible?

---

Quilcayhuanca Ravine
Yes
Ticlla Circuit
Strenuous
Yes
Cuzco/Inca Heartlands Area
Ausangate Trek
Difficult
No
Cuzco/Inca Heartlands Area
Choquequirao to Machu Picchu
Difficult
No
Cuzco/Inca Heartlands Area
Classic Inca Trail
Strenuous
No
Cuzco/Inca Heartlands Area
Cuzco Ruins Trek
Strenuous
Yes
Cuzco/Inca Heartlands Area
Huchuyqosqo
Straightforward
Yes
Cuzco/Inca Heartlands Area
Inca Path to Choquequirao
Difficult
No
Cuzco/Inca Heartlands Area
Inca Trails
Variable
No
Cuzco/Inca Heartlands Area
Lares Trek
Strenuous
No
Cuzco/Inca Heartlands Area
Mollepata / Salkantay Trek
Difficult
No
Cuzco/Inca Heartlands Area
Santa Teresa Trek
Difficult
No
Cuzco/Inca Heartlands Area
Vilcabamba Trail
Difficult
No
North, Cordillera Blanca
Cordillera Blanca
Yes
North, Huaraz Area
Alpamayo Loop
Difficult
No
North, Huaraz Area
Laguna Churup
Strenuous
Yes
North, Huaraz Area
Laguna Wilcacocha
Moderate
Yes
North, Huaraz Area
Santa Cruz
Strenuous
No
North, Huayhuash
Huayhuash Circuit
Difficult
No
South, Arequipa Area
Colca Canyon
Strenuous
Yes
South, Arequipa Area
Cotahuasi and Colca Canyons
Strenuous
Yes
South, Arequipa Area
Cotahuasi Canyon
Strenuous
Yes
South, Arequipa Area
Misti Volcano
Yes