About Chile
Running in a thin line down the western coast of the South American continent, Chile is palpably shaped by the intense contrasts of its geography. To the north, the vast aridity of the Atacama: a tract of desolate sand and salt lakes; to the south, the dramatic, snow-capped Andes. Surrounded by temperate rainforests of ancient Araucaria trees and the lush, vibrant vegetation of the Lake District, the jagged peaks of the Andes are dotted with beautifully symmetric, stand-alone volcanoes. By the time they reach the remote Tierra del Fuego, they are wilder and colder, throwing out a brazen challenge to would-be peak-baggers.
Dominated first by the Incan Empire and then by the Spanish, Chile only declared independence as recently as 1818. The separatist region of Araucania maintained its long held autonomy up until 1883, and the Mapuche (who are relatively far poorer than their Chilean counterparts) continue to fight to assert their cultural identity, and to campaign – some groups with violence – for a formal recognition of their rights.
Both on a local and a national scale, Chile's recent history has been one of continuing conflict and contrasting ideologies. Allende's premiership brought political polarisation, culminating in the 1973 coup and the grim period of the Pinochet dictatorship. A peaceful transition to democracy in 1990 has given the country a fresh start, but left it with some jagged scars.
Tourism is a booming industry – Chile is, after all, a classic gap year destination – and the infrastructure is generally excellent for travellers. Walking and hiking in Chile has been greatly helped by involvement from international conservationists, and much of the best is to be found in the vibrant mix of national parks and private reserves.
Chile has things to fascinate everyone, children included: its Jurassic landscapes and bubbling volcanoes could have leapt straight from the pages of a storybook. The variety of travel and tours you can make in Chile is as a result huge.
Walking, hiking and trekking in Chile
Chile has some of the world's best walks, hikes and treks, ranging from Andean highlights such as the Torres del Paine to trails in the beautiful, parched Atacama to the lush, watery Lake District, the antediluvian landscapes of Conguillio, the striking, snow-capped symmetry of the volcanoes Villarrica and Antuco and the atmospheric 'ends of the earth', Tierra del Fuego.
Much of the best walking here is in the excellent network of National Parks, run and coordinated by Conaf.
So, walking, hiking and trekking tours and holidays in Chile are so varied that everyone's taste and energy levels can be met. Walking in Chile isn't just for hard-nuts, although there is plenty to get their juices flowing, and long, tough walking routes abound. With stunning views, ancient landscapes and exhilarating volcano climbs, the lazy and youngsters alike will be enthralled by what it offers: Chile walking, trekking and hiking holidays and tours really can be for everyone.
See the list below for a (currently incomplete – please give us your recommendations!) list of the best walks, treks and hikes in Chile. Various of these are in our world's Top 100 list.
Famous walking regions include:
- Torres del Paine NP, certainly Chile's most famous hiking area: a variety of wonderful walks through an amazing landscape.
- Villarrica NP has a bit of everything, from peering into a lava-filled crater before glissading down a volcano, to a tough, multi-day walk through Chile's borderlands.
- Huerquehue NP – beautiful, lake-strewn, forested highlands.
- Laguna del Laja NP, in northern Araucania, offers barren lava fields, lakes and lovely waterfalls.
- Conguillio NP, a fitting setting for the Walking with Dinosaurs series – jagged peaks, ancient forests and volcanoes.
- Cañi Sanctuary – an eco-friendly escape, with wonderful views of nearby volcanoes.
- Tierra del Fuego, including the windswept, remote Dientes Circuit.
- Easter Island, home to a vanished civilization and famous for its vast maoi statues.
- The Juan Fernandez Archipelago – the prototypical desert island of Robinson Crusoe and its even more remote neighbour, Alejandro Selkirk.
- Chile owns vast territories in Antarctica, including Mount Vinson – one of the "Seven Summits". More to follow on this snowy climb.
The sheer length of Chile brings a multitude of climates and makes a generalisation on the best time to visit rather meaningless. Travelling anytime between November and March is usually a good bet for mountain walking, but the peak of summer (December and January) often sees swarms of giant Chilean horse flies (tábanos), which can be a real nuisance.
In winter, the northernmost areas of Chile (in particular, the Atacama) can be at their most pleasant. Further south, however, it's a different story – the southern Andes and Tierra del Fuego are freezing and inaccessible throughout July and August.
We intend that our walk pages contain detail and photos on walking, hiking or trekking routes, including books, best times and weather, how to get there, possible problems, walking, trekking and hiking firms, organisers and guides in Chile, accommodation in Chile and useful links. But this takes a lot of research, so if they are not "there" yet, please give us any suggestions you may have.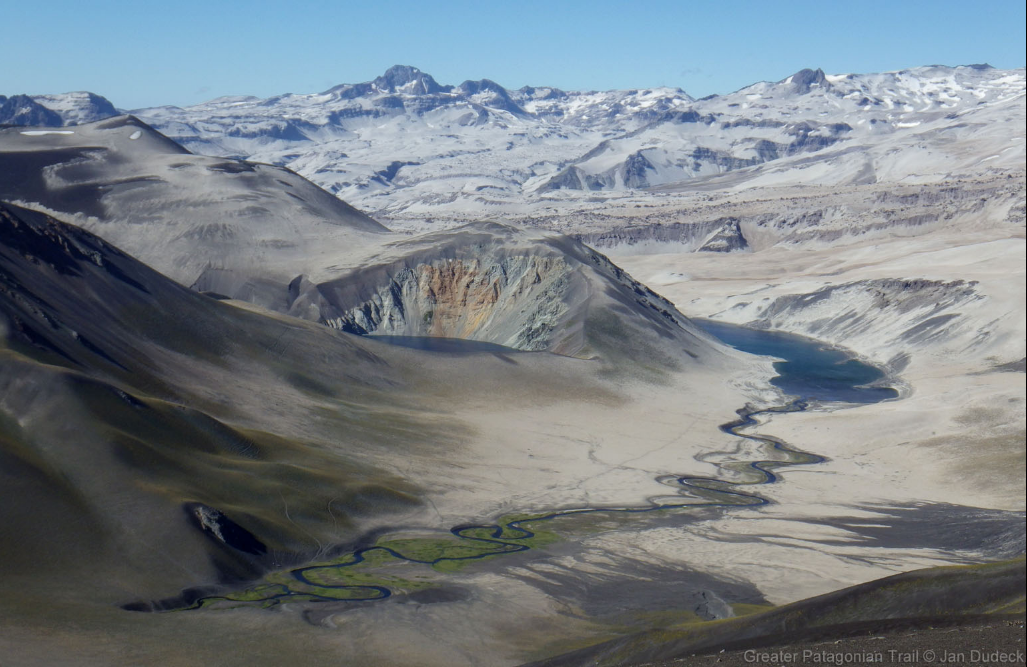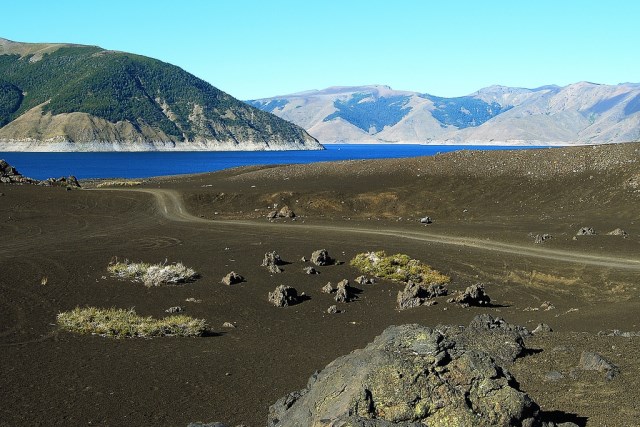 Best walks, hikes and treks in Chile
You can sort the walks by category by clicking on the category titles.
(The rating of walks marked * is currently provisional.)