Juan Fernandez Islands
Key information: Juan Fernandez Islands
The proverbial deserted islands, the Juan Fernandez archipelago were immortalized as the inspiration behind Robinson Crusoe after the Scottish sailor Alexander Selkirk was marooned on Mas a Tierra (now Robinson Crusoe Island) in 1704.
A UNESCO World Biosphere Reserve, the islands are home to a rich and varied flora and fauna, including the Juan Fernandez fur seal, which only just escaped being hunted into extinction during the 19th century, and the beautiful Firecrown hummingbird.
Isolation is a way of life here, and now is the perfect time to visit. Visitor numbers are low enough to create the illusion of complete seclusion but you, unlike Selkirk, will be able to escape unhindered at the end of your stay.
ANYONE GOT ANY GOOD PHOTOS? WE WOULD BE DELIGHTED TO POST THEM!
Walkopedia rating
Walkopedia rating85.5
Beauty

32

Natural interest

17.5

Human interest

6

Charisma

30

Negative points

0

Total rating

85.5

Note: Negs: time consuming to get on and off the islands, especially Alexander Selkirk
Vital Statistics
Length:

Variable

Maximum Altitude:

915m

Level of Difficulty:

Variable
Top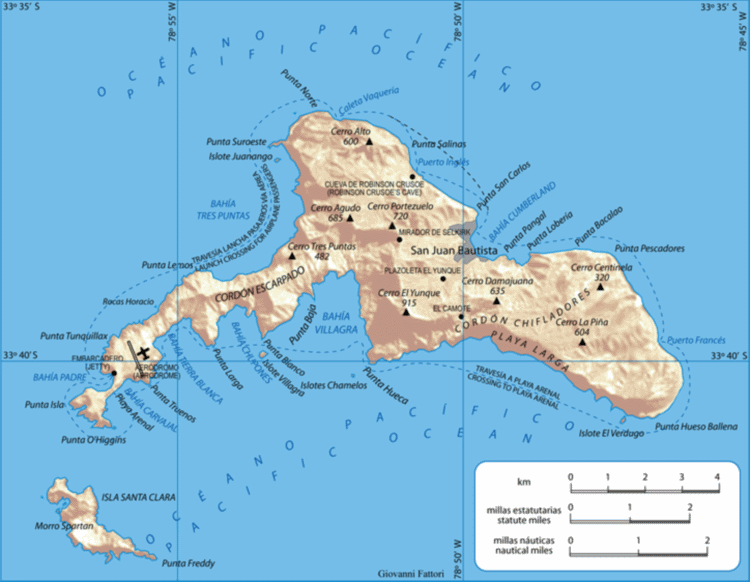 WALK SUMMARY
"I am monarch of all I survey,
My right there is none to dispute;
From the centre all round to the sea,
I am lord of the fowl and the brute."
So wrote William Cowper in Verses Supposed to be Written by Alexander Selkirk, During his Solitary Abode in the Island of Juan Fernandez, published in 1782.
The islands of Juan Fernandez, 667km off the coast of Chile, are the proverbial deserted paradise. Their isolation, stunning scenery, and the story of Alexander Selkirk's four year-long confinement on their shores have provided a source of curiosity and inspiration for centuries - perhaps most famously expressed in Defoe's legendary Robinson Crusoe.
In spite of this vicarious fame the Juan Fernandez Islands have remained amazingly unvisited, and tourism suffered further in the aftermath of the 2010 tsunami, which caused considerable damage to the capital, San Juan Bautista. The relatively recent renaming of the two largest islands (from Mas a Tierra to Robinson Crusoe - surely the first ever renaming of a significant place after a fictional character - and from Mas Afuera to Alejandro Selkirk) is part of a conscious effort to encourage visitors to the area, in recognition of the lack of potential for economic development through their traditional lobster industry.
Those who do choose to visit will find an astonishing peace in exploring the hiking trails and hidden beaches, despite the frequently blustering wind. The flora and fauna of these islands can be fascinating, shaped both by their long isolation and by the introduction over the last 500 years of invasive new species. In spite of the devastating effect of introduced rabbits and goats, the native flora remains worthy of note, varying from grasslands to montane, fern and brushwood forests, and including 126 endemic plant species.
Perhaps unsurprisingly, the small, rocky Juan Fernandez islands are home to a small and relatively homogenous fauna, with no native reptiles or amphibians. The endearing fur seals here, however, have fought back from the brink of extinction and are now an iconic sight. There are also around thirty different species of sea and land birds breeding on Robinson Crusoe, with perhaps the most famous being the delicate, beautiful Firecrown Hummingbird.
Although hiking is not really an option on tiny Santa Clara, at just 2.2km2, there are some excellent opportunities for walking on both Robinson Crusoe and Alejandro Selkirk. The former offers the most human interest, especially to those inspired by Selkirk's story. In particular, many people take the path from San Juan de Bautista up a forested mountainside to the saddle of El Mirador de Selkirk. This is the only place from which both sides of the island can be seen and it was from here that, for four years and four months, Selkirk scanned the horizon in vain.
In the same area are several other points of interest, including the relatively recently reconstructed ruins of Fuerte Santa Barbara, an eighteenth century Spanish fort, and the Cuevas de los Patriotas - roomy but damp caves to which around 300 soldiers loyal to Spain retreated on the event of Chile's declaration of independence in 1815.
Extending the trek to Selkirk's lookout, it is possible to continue across the island to Tierras Blancas, where the island's only endemic mammal can be seen out in force - a colony of Juan Fernandez fur seals.
A return walk from Puerto Frances up towards a viewing point, from which Santa Clara can be seen, and then retracing your steps back to the shoreline provides an excellent opportunity to explore further the varied flora and fauna of Robinson Crusoe Island. However, this walk is best accessed by boat (and so potentially better done as part of a guided tour).
Getting to Alejandro Selkirk, still called Mas Afuera ('further away') by the locals, is even more of a challenge than reaching Robinson Crusoe. It is accessed by irregular boat trips from the larger island, their timing determined by weather and conditions, and should these change you could end up stuck here for an indefinite period. As such, rocky, rugged, Alejandro Selkirk feels even more isolated than its nearest neighbor.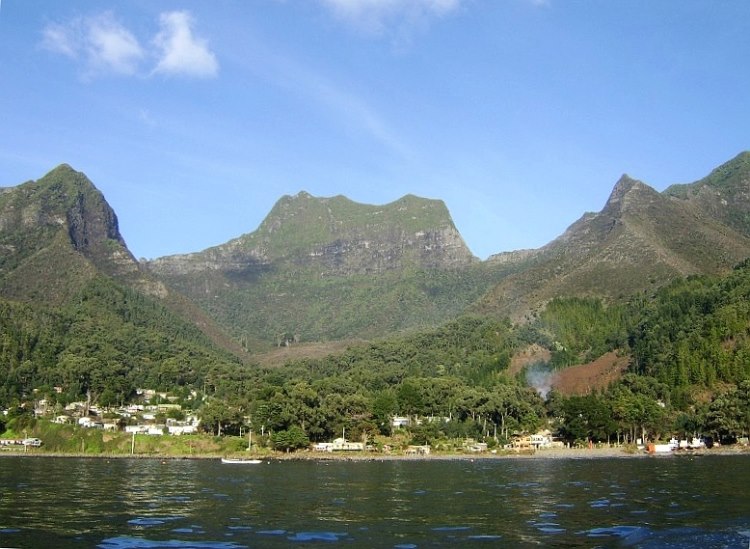 See also expedition planning, including our universal expedition checklist. Walkopedia encourages responsible travel.
Books on this walk
Chile and Easter Island – Lonely Planet/Carolyn McCarthy
The Rough Guide to Chile – Rough Guides/Shafik Meghji & Anna Kaminski
Chile – Insight Guides
Other books
Robinson Crusoe – Daniel Defoe: whether you've read it before or not, this is a must-read whilst you're on the island.
Selkirk's Island – Diana Souhami: a historical account of Robinson Crusoe Island, focused on the story of Selkirk; won the 2001 Whitbread Book Award in the biography category.
Assuming you will spend time in Chile proper as well as on the islands:
Dictionary of Chilean Slang: Your Key to Chilean Language and Culture – Emilio Rivano Fischer: A useful insight into language use in Chile, which is significantly different to that in Spain or elsewhere in Latin America. Note: this book is in Spanish.
Voyage of the Beagle – Charles Darwin: Darwin spent some considerable time in Chile, with some arguing that this was as influential as his time spent on Galapagos Islands for the development of his later theories.
Chile: Travels in a Thin Country – Sara Wheeler
Patagonia Chronicle: On Foot in Torres del Paine – Susan Alcorn
The Last Cowboys at the End of the World: the Story of the Gauchos of Patagonia – Nick Reding
The Motorcycle Diaries – Ernesto "Che" Guevara: It is almost impossible to escape the pervasive legacy of Che Guevara in South America; this bestseller charts the early travels which inspired his crusade for social justice.
Clandestine in Chile – Gabriel Garcia Marquez: here, the Colombian author describes the experience of exiled film director Miguel Litten when he returned to Chile in disguise during the Pinochet's dictatorship. Part adventure story, part political reportage, this short book earned the ultimate accolade of governmental displeasure, with around 15,000 copies burnt upon publication.
In Patagonia – Bruce Chatwin: Although the veracity of some of Chatwin's encounters has been questioned, his stylized account of travelling through Patagonia transformed ideas about travel writing.
By Night in Chile – Roberto Bolano: A novella comprised of a dying priest's monologue, in which even as his ramblings become more disjointed, his ties to Chile's twentieth century political history become clearer.
The Essential Neruda: Selected Poems – Pablo Neruda, Ed. Mark Eisner: A collection of poems by Chilean national treasure, and Nobel prize winner, Pablo Neruda.
Maps
Stanfords: www.stanfords.co.uk. A good online specialist source of worldwide maps (it is also good for guidebooks). Also try www.mapsworldwide.com and www.trektools.com.
Best times to walk/weather
Best times to walk
October-April (i.e. late spring to mid-autumn)
Weather
Bad weather can lead to cancelled flights to the islands, and can completely cut off Alejandro Selkirk Island for indefinite periods of time. Rainfall is high in April-October, especially in the uplands, but falls significantly during the summer months. Average annual temperatures are around 15 degrees Celsius, with maximum summer temperatures of 20-22 degrees, and minimum winter temperatures 9-10 degrees.
For detailed weather information, have a look at: www.worldweather.org or www.bbc.co.uk/weather/world/country-guides.
Getting there/transport/permits/fees
Most tourists get to the islands on scheduled flights from Santiago to Robinson Crusoe, which take about three hours, and depart twice weekly between October and April. In 2013 the cost was roughly GB£340.
It is also possible to get to the islands by boat (this is the only way to get to Alexander Selkirk and Santa Clara, which must be accessed from Robinson Crusoe), and some get to Robinson Crusoe on Chilean navy ships departing from Valparaiso. See "Weather" above.
Route(s)
See Walk Summary above.
Possible problems, health, other warnings
· These are remote islands: weather can seriously affect access to and from the islands.
See also the websites in our useful links page for more detailed, and up-to-date, information.
Safety and problems: All walks have inherent risks and problems can arise on any walk. Many of the walks featured on this website involve significant risks and possible problems. This website cannot, and does not purport to, identify all actual or potential risks, dangers and problems that may relate to a walk or a country. Any person who is considering undertaking this walk should do careful research and make their own assessment of the risks, dangers and possible problems involved. They should also go to "Important information" for further important information.
Make sure you have appropriate insurance.
Guided or independent?
Independent
You can walk here independently, and many choose to do so. All can be day walks, and so no camping is necessary.
Guided/supported
Some people visit the Juan Fernandez Islands on organised/supported expeditions. There are several companies which come here on scheduled expeditions, or you may choose to visit the islands on a tailor-made trip.
Expedition organisers include:
· Kolibiri Expeditions – focus on bird watching; sometimes run trips spending a considerable amount of time in Juan Fernandez. Good if you combine the two interests!
· www.journeylatinamerica.co.uk – a team of specialists on South America, offering a huge number of travel options. Worth contacting for possible trips to the area.
· Andean Trails – a great company operating throughout South America, they offer a 5 day holiday on Robinson Crusoe Island, with guided walking.
· Steppes Travel – www.steppestravel.com – can help you plan your holiday in Chile. Whilst they won't do guided holidays everywhere, they can link you up with tried and tested local guides in different areas.
· Far Frontiers – www.farfrontiers.com – can help you plan your holiday in Chile.
PLEASE HELP Walkopedia by recommending any reputable tour organizers that you know of – local or otherwise.
Accommodation
There are few accommodation options on these small islands.
Robinson Crusoe (Mas a Tierra):
- Hostal Mirador de Selkirk: relaxing, comfortable and cheap. All you need for a holiday in the beauty of the Juan Fernandez archipelago.
- Mas a Tierra Eco-lodge: decent prices
- Hotel Aldea: the best the island had to offer, before the lodge arrived.
- Crusoe Island Lodge: luxury has finally appeared on this isolated island, although it has come with price tags to match.
Other information and tips
Bear in mind that Chilean Spanish differs significantly from that spoken in Spain, and even that spoken in other Latin American countries. Therefore even if your Spanish is fluent it may be worth investing in a phrase book to help you get by here.
The islands don't have banks, and most places do not accept credit/debit cards. You will need cash. Make sure you have enough, in Chilean pesos, to last your stay.
Do be careful, considerate and respectful in all dealings with the locals.
Useful websites and information
There are many websites with relevant information. Here are some that we think are useful or have been recommended to us.
· Wikipedia is, as always, a good starting place.
· National Geographic researchers have studied the Juan Fernandez Fur Seal and produced a basic 5 minute video, which is viewable on their website.
· The author Jonathan Franzen wrote about his stay on Alejandro Selkirk Island in the New Yorker.
· There is an article in the Telegraph describing time away on Robinson Crusoe Island.
· Try www.flickr.com for pictures of this walk.
· TripAdvisor - www.tripadvisor.co.uk/ - as well as tens of millions of reviews, you can book your flights, accommodation and misc. travel arrangements through them.
Other things to do in the area
Other walks
Chile's mainland has a huge variety of great walks. Some of the best areas include the Atacama Desert and the famous Torres Del Paine NP, but other, less well known, places are also worth a visit. Why not try the volcanic beauty of Conguillio NP, or explore the ancient forests of Huerquehue NP? If, after the splendid solitude of Juan Fernandez, you are still seeking isolation, visit Tierra Del Fuego and undertake the astounding Dientes Circuit.
Other activities
Deep sea fishing
Scuba diving
Safety and problems: All walks have inherent risks and potential problems, and many of the walks featured on this website involve significant risks, dangers and problems. Problems of any sort can arise on any walk. This website does not purport to identify any (or all) actual or potential risks, dangers and problems that may relate to any particular walk.

Any person who is considering undertaking this walk should do careful research and make their own assessment of the risks, dangers and possible problems involved. They should also go to "Important information" for further important information.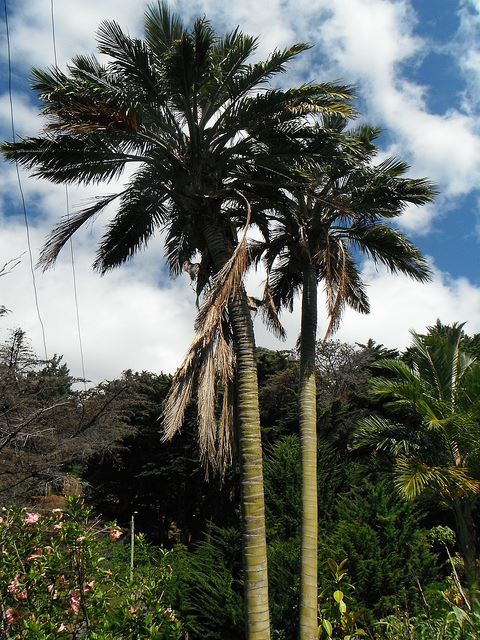 OTHER ACCOUNTS
share your experiences
Top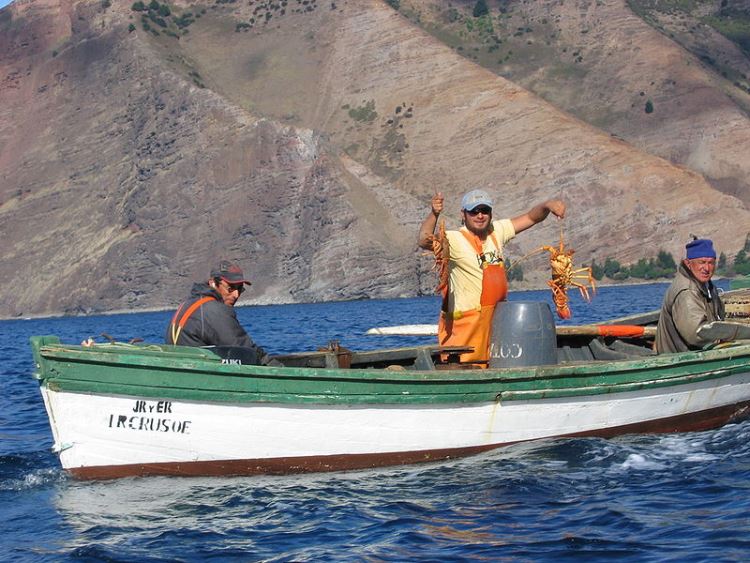 Top
Responsible travel matters, a lot. How you travel will make a real difference - for better or worse. PLEASE consider this when making plans. Read more