Kackar Mountains
Key information: Kackar Mountains
Traverse or circuit the remote, rugged Ka?kar Mountains, and climb Mount Ka?kar, the highest peak. A multitude of day walks, too.

This is wild country, with crags, lakes and glaciers, and magnificent forests, flowers and animals. The range is fascinating geologically and one of the most important glacial regions in Turkey.

These can be tough walks in high, remote mountains: be prepared.

ANYONE GOT ANY GOOD PHOTOS? WE WOULD BE DELIGHTED TO POST THEM!
Walkopedia rating
Walkopedia rating85
Beauty

33

Natural interest

15

Human interest

6

Charisma

31

Negative points

0

Total rating

85
Vital Statistics
Length:

Variable

Maximum Altitude:

3,932m

Level of Difficulty:

Variable
Top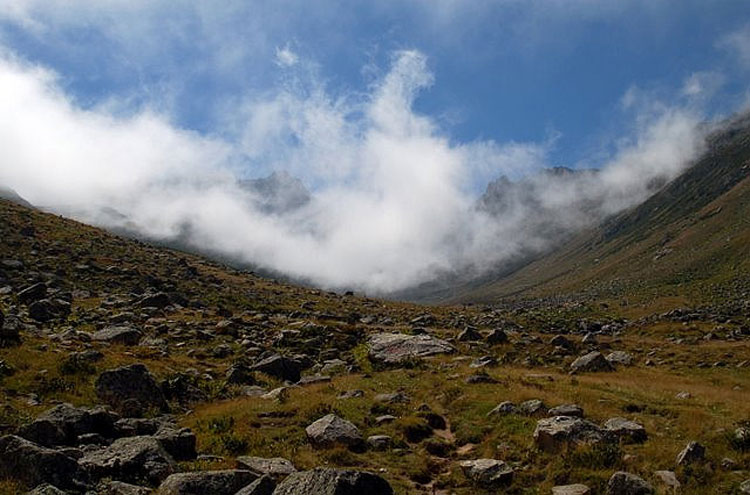 WALK SUMMARY
The very idea of the Ka?kar Mountains can surprise in dry Turkey: you don?t expect blue lakes amidst imposing peaks, mountainsides adorned with lush vegetation in many places, and impressive glaciers, which have given the range its rugged summits and deep valleys, making it one of Turkey?s most important glacial regions. This granite range forms a narrow band beside the Black Sea?s south-eastern coast. Its northern slopes are damp and cloudy, the southern drier.
The wildlife and vegetation are an equal pull to the Ka?kars, with a huge variety of plants growing at different altitudes (thick forest on the lower slopes giving way to grassland above around 2,110m), and the mountains serving as a migratory route for wild birds and as a home for bear, jackal, fox, lynx, wild cat, mountain goat, roe, marten and sable.
A turbulent history has left a wide range of peoples, cultures and architecture in the valleys, including Georgian-speaking Muslims and (in theory) surviving Armenian Christians in the south. Ruined or converted churches and hilltop forts abound, and a walk and general exploration in the ?Georgian Valleys? to the south-east should not be missed.
Parts of the Ka?kars are busy during the summer; with walkers generally focussing on the drier southern slopes, which are less prone to fog (see Best times to walk, below). They are also walkable in winter, but only by experienced snow-trekkers.
There are many superb treks to be made in the region, from day walks to classic (Top 100) traverses or circuits of the high massif, during which peak-baggers can slog to the top of 3,932m Ka?kar itself. Options range from culturally and florally rich meanders among the lower valleys to demanding treks in the high mountains around crag, cliff, corrie and snow-girt tarns. All tastes can be genuinely catered for. Consider also the Altiparmak sub-range for less populated trails.
This page is at an early stage of development. Please
help us
by making suggestions and sending photos
! Thank you!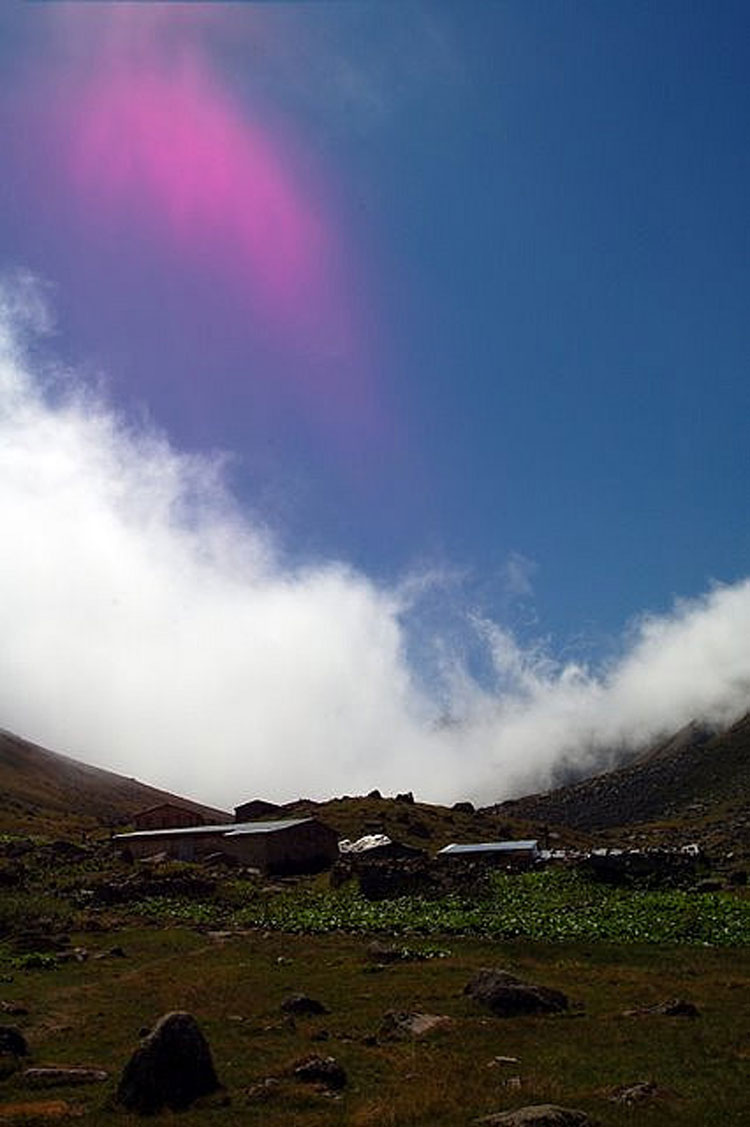 See also expedition planning, including our universal expedition checklist. Walkopedia encourages responsible travel.
Books and Maps
Books on this walk
The Kaçkar – Trekking in Turkey's Black Sea Mountains – by Kate Clow and Terry Richardson.
Chapters by Kate Clow in Trekking Atlas of the World and The World's Great Adventure Treks – both Ed. Jack Jackson.
The Mountains of Turkey – Cicerone (1994)
Other books
Eastern Turkey – Bradt Travel Guides
Maps
No decent large scale maps are available, as the Turkish Military large scale maps are restricted.
Small scale maps are available from the Army, at Harita Komuntanligi, Dikimevi and Ankara. (Ask for the Tortum sheet of the 1:250,000 series.)
Maps can also be downloaded from www.kackarmountains.com
Stanfords: www.stanfords.co.uk. A good online specialist source of worldwide maps (it is also good for guidebooks). Also try www.mapsworldwide.com and www.trektools.com.
Best times to walk/weather
Best times to walk
Walking is possible from June, but regular fog rising from the Black Sea to the north, through to August (and reaching 2,800m+ by noon), makes trekking on the northern slopes less practical until September.
On the dry south-eastern slopes, the trekking season runs from July to September, with the best time over July and August; however, August can be very crowded due to local festivals. For more experienced snow-trekkers, it is also possible to trek into the winter (when clear skies are apparently the norm), the best time being February and March.
Weather
The climate at lower levels is almost sub-tropical, temperate yet rainy. Average temperature is 14C. January gets the lowest temperatures (7C), and it gets cold higher up; August is the hottest month (max 22.6C).
For detailed weather information, have a look at: www.worldweather.org or www.bbc.co.uk/weather/world/country-guides.
Getting there/transport/permits/fees
Access to the Kaçkar region is usually from Erzurum or Trabzon. The main trailheads are at Yukari Kavron (north side of the range) and at Yaylalar or Barhal (south side of the range).

By Bus, several each day/night:
Istanbul - Trabzon: 17 hrs
Ankara - Trabzon: 12 hrs
Ankara - Erzurum: 14 hrs

By train (book a sleeper):
Ankara - Erzurum: 24 hrs (1 per day)

By Air (Turkish Airlines):
Istanbul - Trabzon: 3 direct flights daily
Ankara - Trabzon: 2 direct flights daily
Istanbul - Erzurum: 1 stopping flight daily
Ankara - Erzurum: 1 direct flight daily

Access to Yusufeli and beyond is by dolmus (private minibus/taxi):
Trabzon - Artvin: 2 per day (4.5 hrs)
Artvin - Yusufeli: 4 per day (1.3hrs)
Erzurum - Yusufeli: 3 per day (3 hrs)

Yusufeli - Barhal:
4 buses daily, afternoons (1 hr)
2 go on to Yaylalar (3 hrs)
Access to Ayder and beyond is by bus/dolmus:
Trabzon - Rize - Pazar: several buses daily (2 hrs)
Pazar - Ayder: several buses daily, (1 hr). Some go on to Yukari Kavron.
Route(s)
See Walk Summary above.
Possible problems, health, other warnings
· Altitude: affects people to varying degrees. Acclimatize appropriately, come prepared to cope, be ready to evacuate people in extreme cases
· Mountain weather: snow, rain, severe cold and wind are possible at any time of year and the weather can change rapidly. Come prepared.
· Heat and strong sun. Carry enough water and protect yourself.
· Heights: can be dangerous; not for those who have difficulties with heights.
· Dangerous animals including snakes, stinging/biting insects and plants. And aggressive dogs and black bulls. Take all appropriate precautions.
· This is remote country: you will have to carry all your food, other supplies will not be readily available, and help may be hard to get if things go wrong.
· Health risks: remote and agricultural areas are relatively undeveloped, and you will not get prompt medical help of a standard available elsewhere if you become ill.
See also the websites in our useful links page for more detailed, and up-to-date, information.
Safety and problems: All walks have inherent risks and problems can arise on any walk. Many of the walks featured on this website involve significant risks and possible problems. This website cannot, does not purport to, identify all actual or potential risks, dangers and problems that may relate to a walk or a country. Any person who is considering undertaking this walk should do careful research and make their own assessment of the risks, dangers and possible problems involved. They should also go to "Important information" for further important information.
Make sure you have appropriate insurance.
Guided or independent?
Independent
You can do these walks independently, but you will need to be self-sufficient, so come fully prepared.
Guided/supported
Most of the trails are unmarked, and it is best for non-experts to tackle the more serious trails using a local guide or joining an organised expedition; various trekking companies run them here. Check what is included (e.g. if they provide mules to carry your baggage).
You can hire guides locally (who can arrange a pack mule), but meet him/her and get comfortable before committing. Make sure all requirements are understood and agreed – including how you will eat and the importance of avoiding illness, baggage conveyance, as well as overnighting and, of course, remuneration!
Expedition organisers include:
Some local guides are recommended in Lonely Planet Turkey.
Accommodation
Places to stay near the trails consist mostly of family pensions, many of which open seasonally. If you wish to stay there during the peak season, or if you want to go there out of season, then you should make sure you call ahead and book.
Hostelbookers usually has a good selection of cheaper-end accommodation.
Other information and tips
It is a long journey to the Kaçkars, wherever you come from, so a good idea to leave yourself some margin for events – or just rest!
Useful websites and information
There are many websites with relevant information. Here are some that we think are useful or have been recommended to us.
Other things to do in the area
Other walks
Turkey has a huge variety of great walks. There is likely to be a good walk within range wherever you may be.
Other activities
White Water Rafting is very good here (on the Coruh River). Sobek Expeditions have been operating there for 30 years.
Safety and problems: All walks have inherent risks and potential problems, and many of the walks featured on this website involve significant risks, dangers and problems. Problems of any sort can arise on any walk. This website does not purport to identify any (or all) actual or potential risks, dangers and problems that may relate to any particular walk.

Any person who is considering undertaking this walk should do careful research and make their own assessment of the risks, dangers and possible problems involved. They should also go to "Important information" for further important information.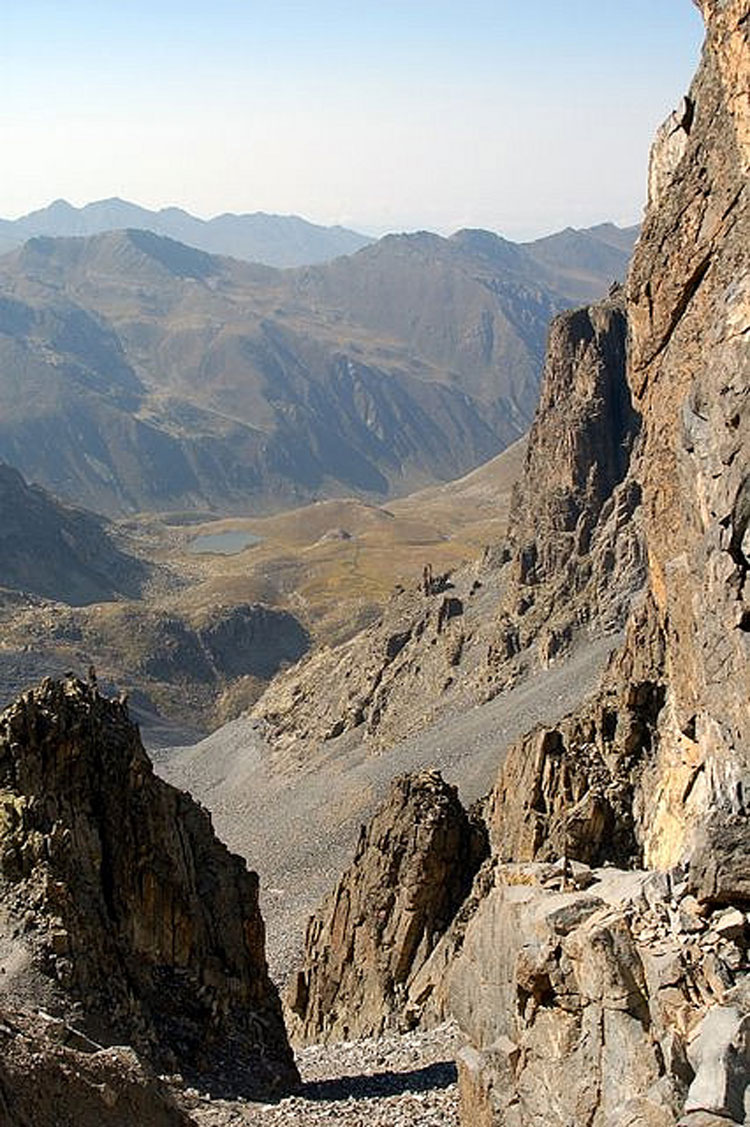 OTHER ACCOUNTS
share your experiences
Top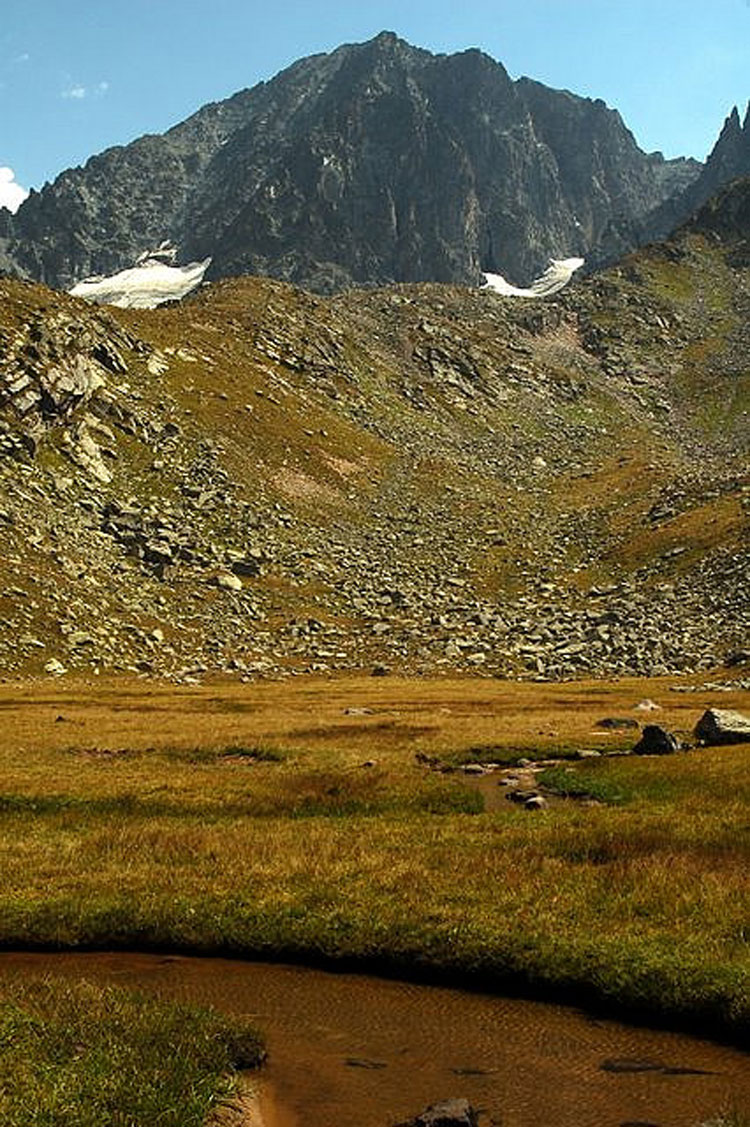 Top
Responsible travel matters, a lot. How you travel will make a real difference - for better or worse. PLEASE consider this when making plans. Read more