Villarrica NP
Key information: Villarrica NP
Just 15 minutes away from the popular resort town of Pucon, Villarrica NP is a rich landscape of Valdivian rainforest, glaciated stratovolcanoes, grim lava fields, rivers and lagoons.

Take in the full glory of this national park in the extended Villarrica Traverse, or find a guide and ascend to the summit of Volcan Villarrica, peering into the viscous lava lake simmering in the crater.

From the southern edge of the park, you can cross the Argentine border into the beautiful Lanin NP, and climb imposing 3,776m Volcan Lanin.

ANYONE GOT ANY GOOD PHOTOS? WE WOULD BE DELIGHTED TO POST THEM!
Walkopedia rating
Walkopedia rating85
Beauty

35

Natural interest

17

Human interest

0

Charisma

33

Negative points

0

Total rating

85
Vital Statistics
Length:

Variable

Maximum Altitude:

2,647m

Level of Difficulty:

Variable
Top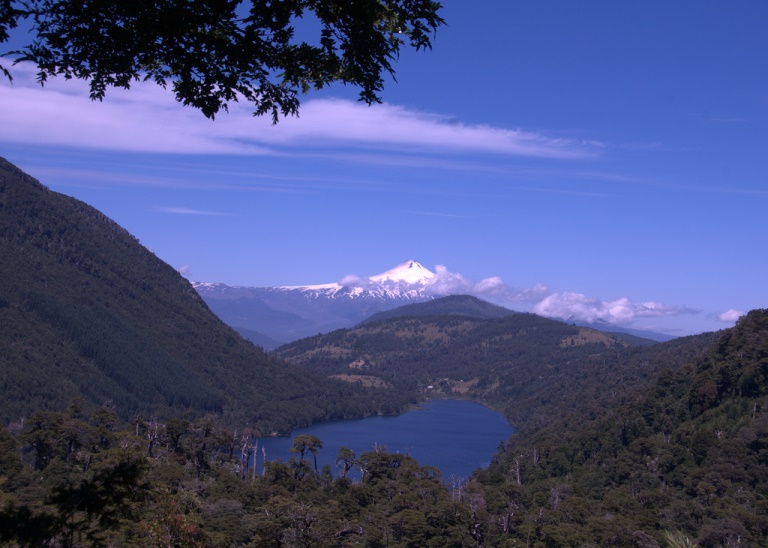 WALK SUMMARY
The oldest of Chile's national parks, Villarrica became a protected area in 1912 and a park in 1925. This is a rich landscape, of glaciers creeping down the sides of snow-capped monoliths, whilst below them lush Valdivian rainforest is broken up by lava fields - rough, dark swathes that have swallowed up the Andean flora in their path. A volcanic ridge runs right through the park, extending incongruously at a right angle from the main Andean range, and dominated by three vast volcanoes - Villarrica, Quetrupillan, and Lanin.
Easy accessibility from the busy town of Pucon and the draw of enigmatic Volcan Villarrica have been primarily responsible for the park's popularity. However, the crowds of people who visit here each year, making Villarrica the most climbed stratovolcano in the world, do not significantly detract from the incredible experience that summiting this volcano offers. The bleak splendour of the volcanic landscape, frequently difficult conditions, and, above all, the lava lake nestling in the cauldron of the crater, make this an unforgettable walk.
For those seeking an escape from the more heavily visited areas, there is the multi-day Villarrica Traverse, skirting Volcan Villarrica before heading southeast to Quetrupillan and the Argentine border. For the most part following exposed ridges along the main volcanic crest, this trek meanders across rough lava fields, occasionally dipping into the shady forests of beech and money puzzle trees.
This is a walk of contrasts. Peer into astonishingly clear waters at Laguna Azul, before heading east to watch the creamy white waters of Laguna Blanca lap its black volcanic shoreline. Gaze over vast swathes of bleak, greyscale landscape, and then catch a glimpse of hardy yellow flowers braving the odds to provide a dash of colour. Crossing fleetingly over the Argentine border provides a vista over the untamed valley of the Rio Blanco, before the trail leads you back to civilization in the small settlement of Puesco.
Climbing Volcan Villarrica, unless you are a qualified mountaineer, requires a guide. Companies used to completing the hike will make a decision regarding the conditions as to whether they take you up the volcano. Both the climb and the Villarrica Traverse are very exposed, and the weather can change rapidly and dramatically. Check conditions and advice before you set out, be ready to turn back or seek shelter lower down if it becomes necessary and, above all, come prepared.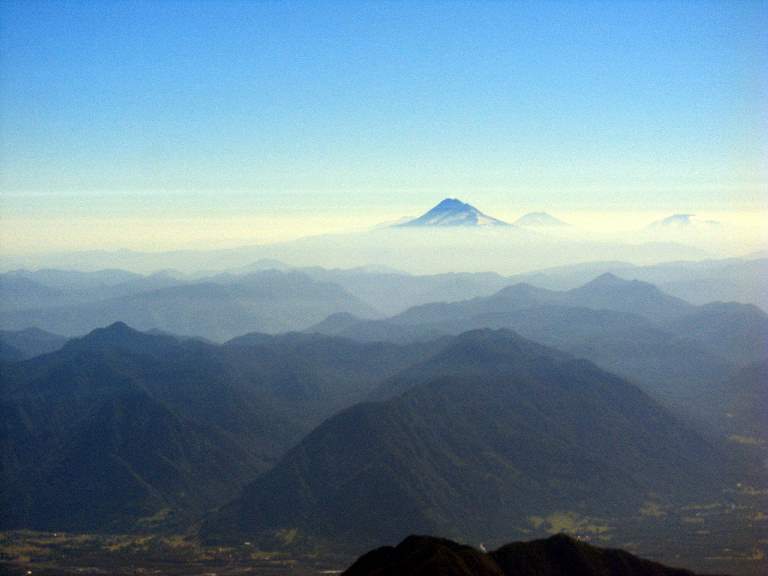 See also expedition planning, including our universal expedition checklist. Walkopedia encourages responsible travel.
Books and Maps
Books on this walk
Trekking in the Patagonian Andes – Lonely Planet/Carolyn McCarthy: An updated version of the classic Lonely Planet guide for trekking Patagonia, this is an essential guidebook for anyone walking Villarrica.
Other books
Chile and Easter Island – Lonely Planet/Carolyn McCarthy
The Rough Guide to Chile – Rough Guides/Shafik Meghji & Anna Kaminski
Dictionary of Chilean Slang: Your Key to Chilean Language and Culture – Emilio Rivano Fischer: A useful insight into language use in Chile, which is significantly different to that in Spain or elsewhere in Latin America. Note: this book is in Spanish.
Voyage of the Beagle – Charles Darwin: Darwin spent some considerable time in Chile, with some arguing that this was as influential as his time spent on Galapagos Islands for the development of his later theories.
Chile: Travels in a Thin Country – Sara Wheeler
Patagonia Chronicle: On Foot in Torres del Paine – Susan Alcorn
The Last Cowboys at the End of the World: the Story of the Gauchos of Patagonia – Nick Reding
The Motorcycle Diaries – Ernesto "Che" Guevara: It is almost impossible to escape the pervasive legacy of Che Guevara in South America; this bestseller charts the early travels which inspired his crusade for social justice.
Clandestine in Chile – Gabriel Garcia Marquez: here, the Colombian author describes the experience of exiled film director Miguel Litten when he returned to Chile in disguise during Pinochet's dictatorship. Part adventure story, part political reportage, this short book earned the ultimate accolade of governmental displeasure, with around 15,000 copies burnt upon publication.
In Patagonia – Bruce Chatwin: Although the veracity of some of Chatwin's encounters has been questioned, his stylized account of travelling through Patagonia transformed ideas about travel writing.
By Night in Chile – Roberto Bolano: A novella comprised of a dying priest's monologue, in which even as his ramblings become more disjointed, his ties to Chile's twentieth century political history become clearer.
The Essential Neruda: Selected Poems – Pablo Neruda, Ed. Mark Eisner: A collection of poems by Chilean national treasure, and Nobel prize winner, Pablo Neruda.
Maps
Lonely Planet recommend Conaf's 1:110,000 contoured map of Villarrica, which can largely be relied upon.
Take a look at what Stanfords: www.stanfords.co.uk has to offer, a good online specialist source of worldwide maps (it is also good for guidebooks). Also try www.mapsworldwide.com and www.trektools.com.
Best times to walk/weather
Best times to walk
Generally best in the summer season, from early November to late April, although early on in the season rivers may be full and crossings will require extra care. From December to February weather can get remarkably hot, and swarms of tabanos (vicious horse flies) can be a problem.
Weather
With lower temperatures and higher precipitation than its surrounds, Villarrica has heavy snowfalls in winter. Summer temperatures generally vary between around 9°C and 23°C, with an average of 14°C-16°C.
For detailed weather information, have a look at: www.worldweather.org or www.bbc.co.uk/weather/world/country-guides.
Getting there/transport/permits/fees
Those on organised expeditions are likely to be transported from/to Pucon, where guided hikes up Volcan Villarrica can be booked.
There is an entrance charge for the national park. Although there is not a permit system, those without proven mountaineering qualifications will not be allowed to climb the mountain without a guide.
Route(s)
Lonely Planet's Trekking in the Patagonian Andes describes the route of the Villarrica Traverse in detail.
Possible problems, health, other warnings
· Altitude: Likely to affect you a bit: expect to puff and perhaps a mild headache.
· Extreme mountain weather: snow, rain, severe cold and wind are possible at any time of year and the weather can change rapidly. Come prepared.
· Strong sun can cause sunburn and snow blindness even if there is cloud cover. Ensure you have adequate eye protection and sunscreen.
· Heights: can be dangerous; not for those who have difficulties with heights. There are also crevasses and cliffs on the mountain,
· This is remote country: on the Villarrica Traverse you will have to carry all your food and other supplies and help may be hard to get if things go wrong.
See also the websites in our useful links page for more detailed, and up-to-date, information.
Safety and problems: All walks have inherent risks and problems can arise on any walk. Many of the walks featured on this website involve significant risks and possible problems. This website cannot, and does not purport to, identify all actual or potential risks, dangers and problems that may relate to a walk or a country. Any person who is considering undertaking this walk should do careful research and make their own assessment of the risks, dangers and possible problems involved. They should also go to "Important information" for further important information.
Make sure you have appropriate insurance.
Guided or independent?
Independent
Unless you are a qualified mountaineer, you will need a guide to take you up Volcan Villarrica. You can walk the Villarrica Traverse independently, but you will need to be self-sufficient, so come fully prepared.
Guided/supported
Choosing a suitable guide or company is of course vital, and the guidebooks contain good advice in this regard.
If hiring a guide locally, meet him/her and get comfortable before committing. Make sure all requirements are understood and agreed – including how you will eat and the importance of avoiding illness, as well as, of course, remuneration! Be careful not to simply opt for the cheapest; the dangers inherent in hiking the volcano are real, and it is worth paying more for an experienced, safe and professional company.
Expedition organisers include:
· Of the many Pucon companies offering climbs of Volcan Villarrica, some of the best appear to be:
- Patagonia Experience
- Aguaventura
- Sol y Nieve
Check reviews on Tripadvisor as well as at the Tourism Office in Pucon before making your decision.
· High Places – www.highplaces.co.uk visit Villarrica NP on one of their standard itineraries – we have used these (elsewhere) and been very happy
· Steppes Travel – www.steppestravel.com – can help you plan your holiday in Chile. Whilst they won't do guided holidays everywhere, they can link you up with tried and tested local guides in different areas.
· Far Frontiers – www.farfrontiers.com – can help you plan your holiday in Chile.
· www.journeylatinamerica.co.uk – a team of specialists on the region, offering a huge number of travel options. Worth contacting for possible trips to the area.
PLEASE HELP Walkopedia by recommending any reputable tour organizers that you know of – local or otherwise.
Accommodation
Pucon has a plethora of accommodation on offer. With tourists ranging from backpackers on a shoestring to those searching for a luxury stay, the options that have grown up are broad.
Mirador Los Volcanes is a popular option at a middling price range, with excellent reviews on Tripadvisor. At the budget end of the scale there are numerous hostels – Hostelbookers has a good selection of cheaper-end accommodation in Pucon. If, on the other hand, you're searching for luxury then try the well written up Hotel Antumalal.
If you don't have your own transport, then make sure you opt for something in the centre of Pucon, or getting to and from Villarrica may become more of a hassle.
Always see what the commentary on Tripadvisor is on possible places to stay – although do take their reviews with a pinch of salt, as they can be "interested".
Other information and tips
Bear in mind that Chilean Spanish differs significantly from that spoken in Spain, and even that spoken in other Latin American countries. Therefore even if your Spanish is fluent it may be worth investing in a phrase book to help you get by here.
Tipping is expected in a range of situations, so come mentally prepared and with enough cash. Restaurants usually expect around 10%, although check guidebooks for current rates. Tour guides will also appreciate a tip. The people packing your bags in supermarkets, looking after your car etc., do not get a salary and are reliant on tips for their income. Taxi drivers are not usually tipped in Chile and they should give you the correct change, although you can of course act at your discretion.
Do be careful, considerate and respectful in all dealings with the locals. However also be aware that, particularly in touristy areas, there may be a minority of individuals acting unscrupulously, and don't feel pressured to hand over cash.
Useful websites and information
There are many websites with relevant information. Here are some that we think are useful or have been recommended to us.
· www.wikipedia.org - As usual, a good starting place.
· TripAdvisor - www.tripadvisor.co.uk/ - tens of millions of reviews, including of popular walks and walk providers.
· There are numerous blogs with some great descriptions of walking in Villarrica NP. 'Chasing Penguins' has an excellent selection of photos to go with their brief account of Villarrica Traverse.
· Go World Travel has a good article on climbing Volcan Villarrica.
· Catch a glimpse of why Volcan Villarrica is such an amazing experience, in this photo entered into a National Geographic competition.
· Try www.flickr.com for more pictures of this walk.
· Travel Dudes has some excellent tips for climbing Villarrica.
Other things to do in the area
Other walks
Chile has a huge variety of great walks, particularly in Araucania and the Lake District, in Chilean Patagonia. Huerquehue NP and Conguillio NP are just to the north of Pucon, and even further up is the harsh volcanic scenery of Laguna del Laja. From Villarrica NP you can cross the border into Argentina's vast Lanin NP and the adjoining Parque Nacional Nahuel Huapi. There is likely to be a good walk within range wherever you may be. Lonely Planet's Trekking in the Patagonian Andes is full of excellent suggestions.
Other activities
Villarrica is a popular ski resort.
Safety and problems: All walks have inherent risks and potential problems, and many of the walks featured on this website involve significant risks, dangers and problems. Problems of any sort can arise on any walk. This website does not purport to identify any (or all) actual or potential risks, dangers and problems that may relate to any particular walk.

Any person who is considering undertaking this walk should do careful research and make their own assessment of the risks, dangers and possible problems involved. They should also go to "Important information" for further important information.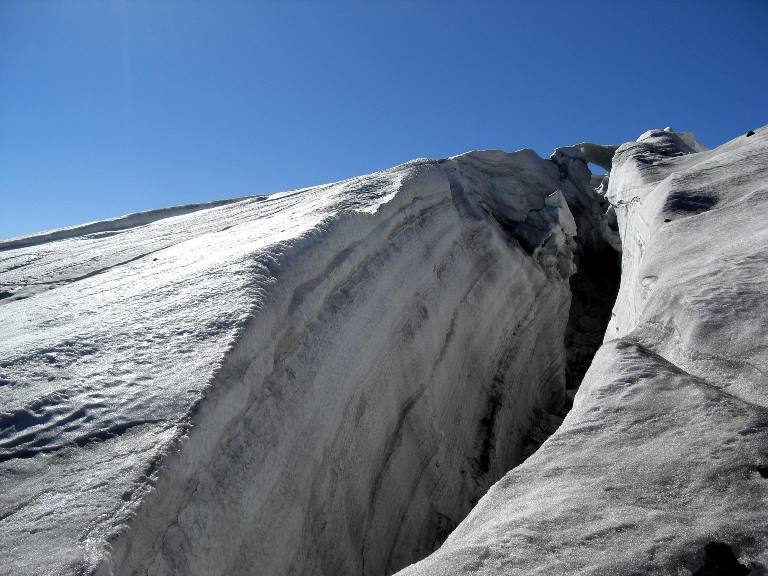 OTHER ACCOUNTS
share your experiences
Top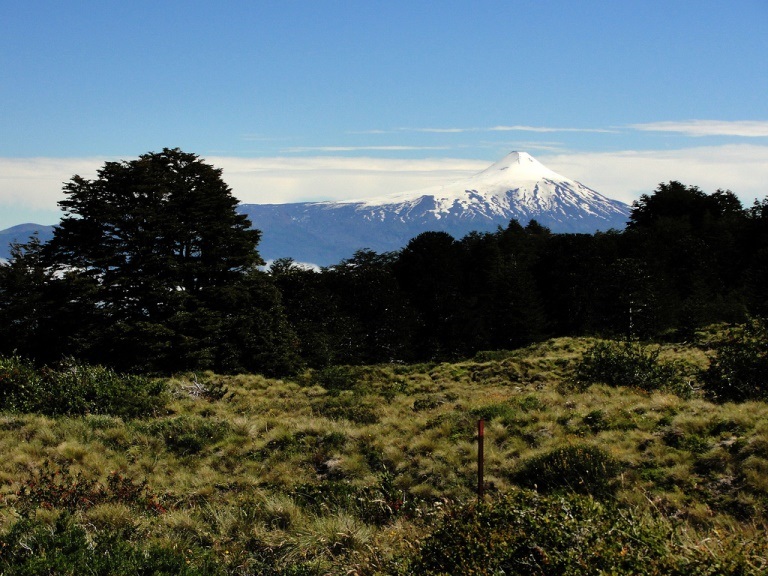 Top
Responsible travel matters, a lot. How you travel will make a real difference - for better or worse. PLEASE consider this when making plans. Read more