Laguna del Laja NP
Key information: Laguna del Laja NP
Barren becomes beautiful in the stark scenery of Laguna del Laja national park. Vast lava fields sweep from the symmetry of Volcan Antuco's conical summit to the blue waters of Laguna de la Laja.

Dark, harsh environs within the park are offset by the neighbouring Sierra Velluda, draped in a constant coat of snow and ice.
Walkopedia rating
Walkopedia rating85
Beauty

34

Natural interest

17

Human interest

2

Charisma

32

Negative points

0

Total rating

85
Vital Statistics
Length:

Variable

Maximum Altitude:

2,979m

Level of Difficulty:

Variable
Top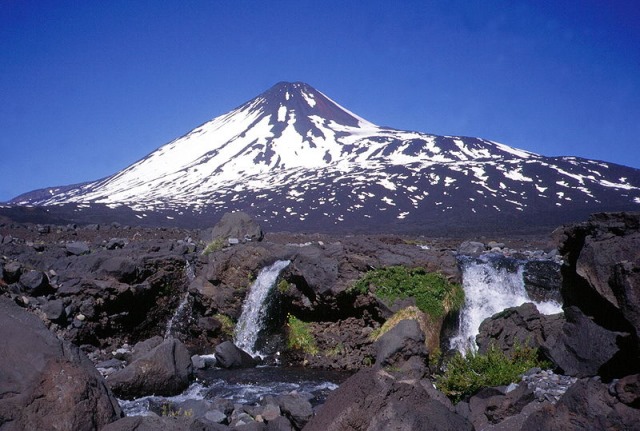 WALK SUMMARY
Laguna del Laja National Park lies 93km to the east of the Chilean city of Los Angeles, in the northernmost reaches of the region of Araucania - the heartland of the resilient Mapuche Indians. The Mapuches are renowned historically for their successful resistant against the might of both the Inca and the Spanish Empires, and the area was not fully incorporated into Chile until as late as 1882.
Although condensed into just 100 square metres, Laguna del Laja is home to some spectacular, and varied, Andean scenery. Its centerpiece is Volcan Antuco, a classically shaped volcanic cone whose basalt lava flows have moulded the surrounding landscape: sterile black deserts stretching to the shores of Laguna de la Laja's projecting arms.
Walking here you have constant views across the Sierra Velluda to the southwest, a jagged, non-volcanic range draped in snow and ice which provides the perfect foil to the beautiful symmetry of Volcan Antuco.
The Volcan Antuco Circuit, the only multi-day walk in Parque Nacional Laguna del Laja, is a wonderful three day loop around the almost perfectly formed Volcan Antuco. Both big explosions and slow lava movements have shaped the landscape of its environs for thousands of years, creating the setting for a captivating trek through infertile volcanic surroundings.
On this walk, head first around the south side of the volcano, with extensive lava fields leading up to Antuco itself, before reaching the shores of Laguna de la Laja. Follow the lake edge from Los Barros as it curves back round to the west; hydroelectric development has to some extent ruined the lake?s natural beauty at its westernmost point, but this is more than made up for on a short side trip to the truly beautiful Salto las Chilcas and Salto Torbellino.
On your way into or out of the park, be sure not to miss out on a sight of these cascades, where water from the lake pours out from underground passages to form the source of the Laja river. The straightforward walk to these cascades is a stunning interlude.
An ascent to the rim of Volcan Antuco makes another, more challenging, side trip or can form a great day hike in itself. Panoramic views across to the ice-covered Sierra Velluda and down over the waters of Laguna de la Laja make steep walking across hard volcanic rock worthwhile.
Walking around and on Volcan Antuco can pose considerable risks, including glacial crevasses and snowstorms as well as high temperatures and limited water supplies. Check the weather, and come prepared.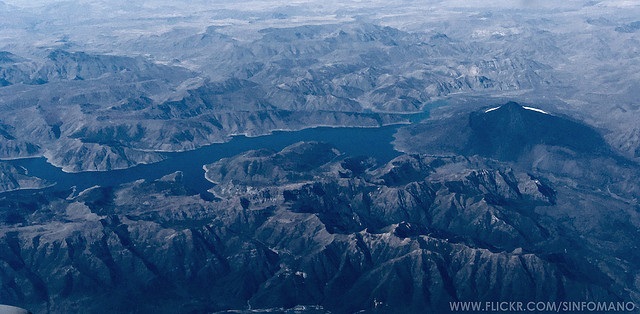 See also expedition planning, including our universal expedition checklist. Walkopedia encourages responsible travel.
Books and Maps
Books on this walk
Trekking in the Patagonian Andes – Lonely Planet/Carolyn McCarthy: An updated version of the classic Lonely Planet guide for trekking Patagonia, this is an essential guidebook for anyone walking Laguna del Laja.
Other books
Chile and Easter Island – Lonely Planet/Carolyn McCarthy
The Rough Guide to Chile – Rough Guides/Shafik Meghji & Anna Kaminski
Dictionary of Chilean Slang: Your Key to Chilean Language and Culture – Emilio Rivano Fischer: A useful insight into language use in Chile, which is significantly different to that in Spain or elsewhere in Latin America. Note: this book is in Spanish.
Voyage of the Beagle – Charles Darwin: Darwin spent some considerable time in Chile, with some arguing that this was as influential as his time spent on Galapagos Islands for the development of his later theories.
Chile: Travels in a Thin Country – Sara Wheeler
Patagonia Chronicle: On Foot in Torres del Paine – Susan Alcorn
The Last Cowboys at the End of the World: the Story of the Gauchos of Patagonia – Nick Reding
The Motorcycle Diaries – Ernesto "Che" Guevara: It is almost impossible to escape the pervasive legacy of Che Guevara in South America; this bestseller charts the early travels which inspired his crusade for social justice.
Clandestine in Chile – Gabriel Garcia Marquez: here, the Colombian author describes the experience of exiled film director Miguel Litten when he returned to Chile in disguise during Pinochet's dictatorship. Part adventure story, part political reportage, this short book earned the ultimate accolade of governmental displeasure, with around 15,000 copies burnt upon publication.
In Patagonia – Bruce Chatwin: Although the veracity of some of Chatwin's encounters has been questioned, his stylized account of travelling through Patagonia transformed ideas about travel writing.
By Night in Chile – Roberto Bolano: A novella comprised of a dying priest's monologue, in which even as his ramblings become more disjointed, his ties to Chile's twentieth century political history become clearer.
The Essential Neruda: Selected Poems – Pablo Neruda, Ed. Mark Eisner: A collection of poems by Chilean national treasure, and Nobel prize winner, Pablo Neruda.
Maps
Stanfords: www.stanfords.co.uk. A good online specialist source of worldwide maps (it is also good for guidebooks). Also try www.mapsworldwide.com and www.trektools.com.
Best times to walk/weather
Best times to walk
The mid-Summer months can be too hot. Further, try to avoid walking in the Araucania and Lake District regions from around Christmas time through to late January as Tabanos, vicious horse-flies, come out in swarms and can be a real annoyance.
If you are ascending Volcan Antuco before about mid-January, you will almost certainly need to have decent ice-climbing equipment with you.
The guidebooks, especially older ones, tend to suggest you trek in December or April, with trails often fine into early May. However, as the seasons change into winter around April/May, you run the risks of snowstorms which can be heavy and disorientating, and can prove fatal. Heed weather warnings and be prepared.
Weather
Lying just to the north of the Rio Biobio, on the edge of Patagonia, Parque Nacional Laguna del Laja has a climate closer to that of the northern mountains than to the rest of the Patagonian Andes. Seasons are more distinguishable, with cold winters and hot, dry summers. Snowfall in winter is high, but this is often mostly gone by the onset of summer in December.
Within the park itself, there is some climatic difference between the east and west side of Volcan Antuco, with a rain-shadow created by the volcano and the Sierra Velluda on the eastern side leaving it relatively drier.
For detailed weather information, have a look at: www.worldweather.org or www.bbc.co.uk/weather/world/country-guides.
Getting there/transport/permits/fees
93km to the city of Los Angeles, which often serves as a transit city for Laguna del Laja. This road is paved for the 66km to Antuco, and then is a decent graveled road to the park entrance.
Pay your entrance fee at the Conaf hut, around 8km from the village of El Abanico; the centro de informaciones at Chacay is 1km further on (this serves as a starting point for the 3 day loop of volcan antuco)
No permits are needed to do this walk, although there is an entrance fee for the park, and visitors will have to sign in at the administration centre.
Route(s)
For more detailed information on the routes of walks in Laguna del Laja NP, see our individual walk pages for:
- Salto las Chilcas and Salto Torbellino
Possible problems, health, other warnings
Extreme mountain weather:

snow, rain, severe cold and wind are possible, especially in the months leading up to winter, and the weather can change rapidly. Come prepared, and listen carefully to advice; in 2005, 45 Chilean soldiers were killed in a snowstorm after senior officers ignored warnings about weather conditions.

Heat

and strong sun. Carry enough water and protect yourself.

Heights:

can be dangerous; not for those who have difficulties with heights.

Tabanos

, large horse flies which swarm in the area, are often around from December to late January. It is worth avoiding hiking during this time.

This is remote country:

you will have to carry all your food and other supplies and help may be hard to get if things go wrong.
See also the websites in our useful links page for more detailed, and up-to-date, information.
Safety and problems: All walks have inherent risks and problems can arise on any walk. Many of the walks featured on this website involve significant risks and possible problems. This website cannot, and does not purport to, identify all actual or potential risks, dangers and problems that may relate to a walk or a country. Any person who is considering undertaking this walk should do careful research and make their own assessment of the risks, dangers and possible problems involved. They should also go to "Important information" for further important information.
Make sure you have appropriate insurance.
Guided or independent?
Independent
You can do this walk independently, but you will need to be self-sufficient, so come fully prepared. Inexperienced hikers should not attempt to climb Volcan Antuco without a guide, and this may be enforced by park authorities.
Guided/supported
There are no major companies running guided hikes in Laguna del Laja as a matter of course, although it could be incorporated into an itinerary. Inexperienced walkers should hire a local guide to climb Volcan Antuco, however, as the summit poses numerous dangers.
If hiring a guide locally, meet him/her and get comfortable before committing. Make sure all requirements are understood and agreed – including how you will eat and the importance of avoiding illness, as well as overnighting and, of course, remuneration!
Expedition organisers include:
PLEASE HELP Walkopedia by recommending any reputable tour organizers that you know of – local or otherwise.
Accommodation
Within the borders of Laguna del Laja, there are several accommodation options. Centro Turistico Lagunillas has camping and cabins with running water, hot showers, electricity and kitchen facilities. Refugio Digeder is open in the summer months; Refugio Antuco, although much quieter than during its peak at the ski season, is also open during the summer, and serves drinks and meals.
If you are trekking the three day circuit of Volcan Antuco, pitching your own tents will be your only option. There are very few restrictions on camping in the park, although if you pitch tents on the edge of the lake you should be aware of sanitary issues and dispose of rubbish appropriately.
Accommodation prices will go up considerably during high season, from late December to mid-March.
Guidebooks covering the area will detail an up-to-date selection of possible accommodation.
Always see what the commentary on Tripadvisor is on possible places to stay – although do take their reviews with a pinch of salt, as they can be "interested".
Other information and tips
Bear in mind that Chilean Spanish differs significantly from that spoken in Spain, and even that spoken in other Latin American countries. Therefore even if your Spanish is fluent it may be worth investing in a phrase book to help you get by here.
Tipping is expected in Chile, so come mentally prepared and with enough cash. Check guidebooks for current rates. Do err on the side of generosity if unsure – it will make a big difference to many workers here. Some, including the people who pack your bags in the supermarkets or look after parked cars, rely entirely on tips for their income.
Taxi drivers in Chile, on the other hand, are not generally tipped.
Useful websites and information
There are many websites with relevant information. Here are some that we think are useful or have been recommended to us.
Other things to do in the area
Other walks
Chile has a huge variety of great walks, many of them in Patagonia. There are several other fantastic national parks within the region of Araucania, including Conguillio NP, near the city of Temuco, and Huerquehue NP and Villarica NP, both in the vicinity of the popular resort town of Pucon.
Other activities
Skiing is popular in Laguna del Laja, making winter the peak tourist season here.
Shopping, if you must
We are not a shopping website. But, there are beautiful and interesting goods produced by the Mapuche in this area, and anything bought from local people must be of help in Araucania, the poorest region of Chile. So, wallets out! (And don't try to extract the very last cent when bargaining)
Safety and problems: All walks have inherent risks and potential problems, and many of the walks featured on this website involve significant risks, dangers and problems. Problems of any sort can arise on any walk. This website does not purport to identify any (or all) actual or potential risks, dangers and problems that may relate to any particular walk.

Any person who is considering undertaking this walk should do careful research and make their own assessment of the risks, dangers and possible problems involved. They should also go to "Important information" for further important information.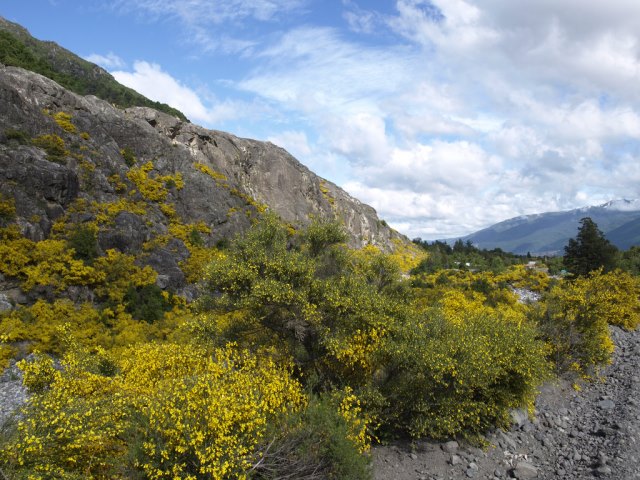 OTHER ACCOUNTS
share your experiences
Top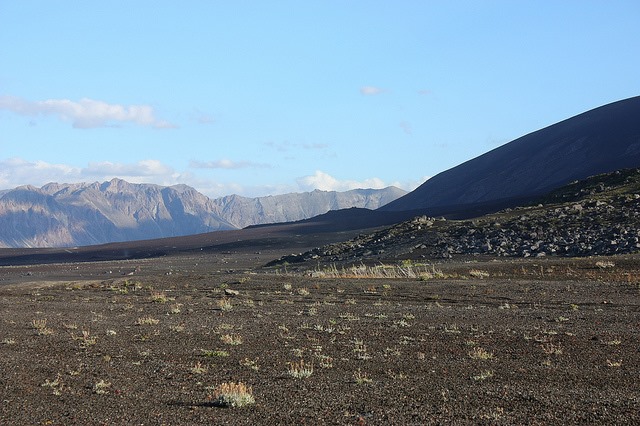 Top
Responsible travel matters, a lot. How you travel will make a real difference - for better or worse. PLEASE consider this when making plans. Read more