Bitterroot Mountains
Key information: Bitterroot Mountains
The Bitterroot National Forest coats the Bitterroot and Sapphire Mountains on the Montana/Idaho border - some of the most impenetrable peaks of America, where glaciers have carved huge u-shaped valleys and steep, sharp ridges into the vast granite outcropping of the Idaho Batholith.

Named for the small pink Bitterroot flower, the state plant of Montana, the area is home to mountain goats, bighorn sheep, wolves, bears and mountain lions.
Walkopedia rating
Walkopedia rating82
Beauty

33

Natural interest

16

Human interest

0

Charisma

33

Negative points

0

Total rating

82
Vital Statistics
Length:

Variable

Maximum Altitude:

3,096m

Level of Difficulty:

Variable
Top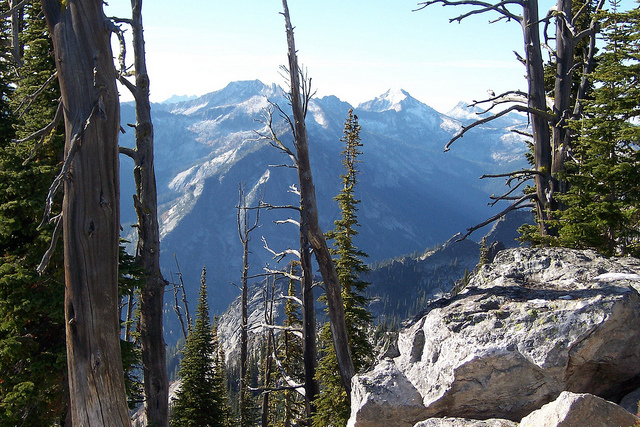 WALK SUMMARY
The Bitterroots of south-western Montana form one of the largest and most untouched regions in the continental United States. The huge, rugged granite peaks found here challenged Lewis, Clark and their Native American guides in 1805, and they continue to confront and defy even the most audacious hikers and climbers today.
Bighorn sheep, mountain goats, elk, moose, mountain lions, wolves and a small population of grizzly bears, reintroduced relatively recently, inhabit the forests, valleys and steep mountainsides. With huckleberry patches, meadows of flowers (including the pretty pink Bitterroot, the state flower of Montana and the area's namesake), and forests of Ponderosa pine, this is truly a wild western wilderness.
Despite their isolation, the history of these mountains is varied and interesting. In 1805 Lewis and Clark, aided by the Shoshone Native American Tribe, crossed the Bitterroot Range in the area several times: over the Lemhi Pass and into the Salmon River Valley, then into the Bitterroot Valley from the south. Following the gradual population of the American West by Europeans, settlements grew up in areas around gold discoveries - existing now only as ghost towns.
Between 1943 and 1945, Idaho?s beautiful Clearwater National Forest was home to Kooskia Japanese Internment Camp, and recent archaeological excavations have stirred up this almost forgotten side to the region's history; the famous Lewis and Clark Highway, running between Lewiston and Missoula, was built by interred Japanese rather than intrepid Americans.
More recently, the Bitterroots have played a central role in debates on environmental damage, particularly with reference to sustainable forestry. Human activity has led to significant soil erosion which is not helped by a short growing season and dry summers. Forest fires are a big problem, and occur with often alarming regularity.
In spite of these ongoing ecological issues, walking in the area is a delight, and opportunities abound for both stunning one day hikes, and challenging multi-day treks. The jagged granite summits also provide abundant opportunities for 'peak-bagging'.
The highest, at 3,096m, is Trapper Peak, which can be reached by a four and a half hour round trip (8.4 miles) from the Trapper Peak Trailhead ? although the trail tails out around half a mile from the top. A more popular choice is the Lolo Peak Trail, just outside Missoula. This is a strenuous day trip with a steep climb of 3,300 feet, but with ample reward in its spectacular views over the Missoula Valley and the Selway-Bitterroot Wilderness.
The stretch between the Lolo and the Lost Trail Passes contains the most rugged terrain of the mountains, earning the area the sobriquet of ?the Montana Alps?, and the wonderful Lolo Trail was described by Lewis and Clark as perhaps the most challenging area on their expedition across the Rockies. Perhaps the best known long walk, Lolo Trail forms the northern route across the Bitterroots, and had been in use by the Nez Perce Native Americans for centuries prior to the arrival of Europeans.
The 1,170 mile (1,883km) long Nez Perce National Historic Trail, the route taken by around 750 men, women and children as they fled from the US army in 1877, runs for some of its length along the Montana/Idaho border, and incorporates the Lolo Trail. For the less ambitious, the Divide Trail (or Trail 16) is a beautiful day walk, following the Bitterroot Divide for seven miles north of the Nez Perce Pass, with some excellent views over the wildernesses of both Montana and Idaho.
The Continental Divide Trail passes through here, after switching strongly to the west near Butte and circling the 'Big Hole' valley, and this part of the hike is fantastic, with classic alpine scenery and dramatic, untamed wilderness.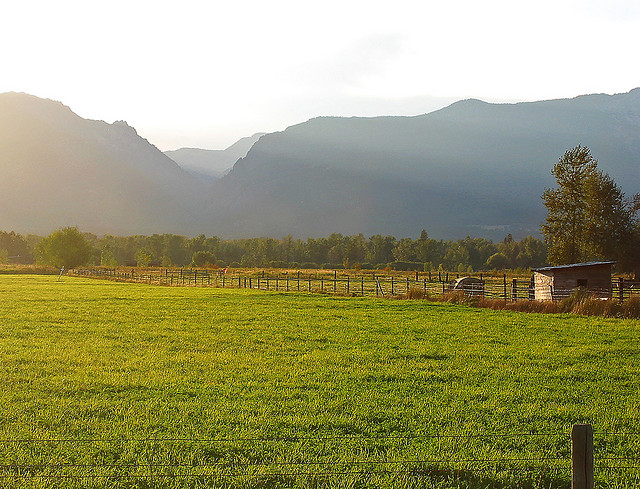 See also expedition planning, including our universal expedition checklist. Walkopedia encourages responsible travel.
Books and Maps
Books on this walk
Hikes and Climbs to Bitterroot Mountain Summits – Michael Hoyt
Hiking Trails in the Bitterroot Mountains – Morton L. Arkava/Pruett
Hiking Montana – Bill Schneider/Falcon
Hiking in the Rocky Mountains – Lindenmeyer, Fairbairn and McCormack/Lonely Planet
Other books
Frommer's Montana and Wyoming – Eric Peterson/John Wiley and Sons
In the Heart of the Bitterroot Mountains: The Story of "The Carlin Hunting Party", September-December, 1893 – Abraham Lincoln Artman Himmelwright/BiblioBazaar
The Lochsa Story: Land Ethics in the Bitterroot Mountains – Bud Moore/Mountain Press: written in an autobiographical style, so full of reminiscences of the Bitterroots as well as some interesting discussion of environmental issues.
Another focus on the environment in the Bitterroot area can be found in chapters of Jared Diamond's book Collapse (Penguin).
A River Runs Through It, and Other Stories – Norman Maclean/University of Chicago Press: A celebrated prose book; nostalgic reminiscences of life in early twentieth century Montana, as the days of the wild west came to an end.
Maps
The USFS 1:126,720 Southwest Montana map covers most of the area, and is divided into east and west sections.
Stanfords: www.stanfords.co.uk. A good online specialist source of worldwide maps (it is also good for guidebooks). Also try www.mapsworldwide.com and www.trektools.com.
Best times to walk/weather
Best times to walk
The snow will generally have cleared by early July, making mid-late summer the best time to tackle the Bitterroots.
Weather
This is not much further south than Glacier National Park, and snow can be thick and long lasting. Check for heavier or lighter snow than usual, but there can be snowfall and freezing temperatures even in midsummer, so ensure you are prepared for this eventuality whenever you travel.
In general snow is around from late October: it can stick around in the higher elevations until July. July and August are typically dry and warm, with extended periods in which there is little or no rainfall, but with frequent thunderstorms in the mountains.
For detailed weather information, have a look at: www.worldweather.org or www.bbc.co.uk/weather/world/country-guides
Getting there/transport/permits/fees
The nearest big town is Missoula, to the north. The airport runs flights to 10 US cities, with connecting flights.
Although there is some public transport, a car will generally be necessary to access trailhead etc., unless you are on an organized expedition or holiday.
Check the necessity for permits: some areas require local day/overnight/seasonal permits (for example Lake Como), and there may also be permits required for certain activities, especially filming – but also for collecting firewood, or even mushrooms at certain times of year. The best website for the Bitterroot National Forest is that of the US Department of Agriculture Forest Service.
Route(s)
Lolo Trail: The Lolo Trail extends for 200 miles from Lolo, Montana to Weippe Prairie, Idaho, and runs parallel to Highway 12. The visitor centre at Lolo, next to Lolo Hot Springs, has some good information: in general, especially given the interesting historical background available, it might be better to arrange escorted or unescorted tours on this trail. (See Guided or Independent?, below)
There is more information on the routes for the Continental Divide Trail on our page, here.
Possible problems, health, other warnings
Altitude:

Likely to affect you a bit: expect to puff and perhaps a mild headache.
Extreme mountain weather:

snow, rain, severe cold, wind and thunderstorms are possible at any time of year. Come prepared.
Heights:

can be dangerous; not for those who have difficulties with heights.
Dangerous animals

,

including snakes, bears, mountain lions, stinging/biting insects (including ticks, which have been known to carry diseases in this area) and plants. Take all appropriate precautions.
Canyon dangers:

canyons can be lethal, particularly as a result of

flash floods

. Assess and prepare for all risks on those walks involving canyons or potentially wet siqs.
This is remote country:

food and other supplies will not necessarily be readily available and help may be hard to get if things go wrong.
See also the websites in our useful links page for more detailed, and up-to-date, information.
Safety and problems: All walks have inherent risks and problems can arise on any walk. Many of the walks featured on this website involve significant risks and possible problems. This website cannot, does not purport to, identify all actual or potential risks, dangers and problems that may relate to a walk or a country. Any person who is considering undertaking this walk should do careful research and make their own assessment of the risks, dangers and possible problems involved. They should also go to "Important information" for further important information.
Make sure you have appropriate insurance.
Guided or independent?
There are few companies offering guided walks in this area, and most people hike independently. Although challenging, there is plenty of information and maps available, and with both day walks and longer treks, there are opportunities for walkers of all experiences.
However, there are tours (and some good historical information) based around the Lolo Trail and its surrounds. Further information can be found at the Lolo Trail Visitor Centre, near Lolo Hot Springs just off Highway 12.
Expedition organizers include:
Accommodation
There is a vast range of accommodation, from basic campsites to luxurious ranches.
The nearest big town, Missoula, has a fairly standard range of hotels, from basic and cheap to large and luxurious. Hamilton is often used as the access town for hikes in the Bitterroots, and whilst there are fewer options here, they tend to be very affordable, and largely consist of motels and bed and breakfasts. The Bitterroot Mountains and the Bitterroot Valley are home to a good number of ranches, which could be an option for those wanting to explore the area and which often offer planned day hikes. The area is also full of campsites, largely basic campgrounds, which offer easy access to trailheads. For Blodgett Canyon, try the campground just past the trailhead on the north side of the creek; for Trapper's Peak, the Sam Billings Memorial Campground, several miles from the trailhead, is one of the best options.
Hostelbookersusually has a good selection of cheaper-end accommodation.
Other information and tips
Useful websites and information
There are many websites with relevant information. Here are some that we think are useful or have been recommended to us.
·www.wikipedia.org As usual, a good starting place.
·Try www.flickr.com for pictures of this walk.
·If you're interested in the history of the Japanese internment camp in the area, more information can be found in this article: http://news.opb.org/article/archaeological-dig-resurrects-nearly-forgotten-wwii-internment-camp/
Other things to do in the area
Other walks
Montana has a huge variety of great walks, including in Glacier National Park and along the Chinese Wall in the Bob Marshall Wilderness; in neighbouring Wyoming, there is terrific hiking in both Yellowstone and Grand TetonNational Parks.
There are also several walks which pass through this area, including the great Continental Divide Trail, which follows the Bitterroot Divide, and the 1,170 mile long Nez Perce National Historic Trail, which runs along the Idaho/Montana border.
Other activities
As well as hiking, the Bitterroots are great for river rafting, mountain biking, horse-riding and skiing. For the less energetic, there are relaxing hot springs in the Hamilton area, some great cabin rentals, and opportunities for bird (and other wildlife) watching.
If you're driving, the stunning wilderness vistas of the 90 mile long Magruder Corridor Road are well worth seeing – although make sure you come well prepared, there are no services.
Safety and problems: All walks have inherent risks and potential problems, and many of the walks featured on this website involve significant risks, dangers and problems. Problems of any sort can arise on any walk. This website does not purport to identify any (or all) actual or potential risks, dangers and problems that may relate to any particular walk.

Any person who is considering undertaking this walk should do careful research and make their own assessment of the risks, dangers and possible problems involved. They should also go to "Important information" for further important information.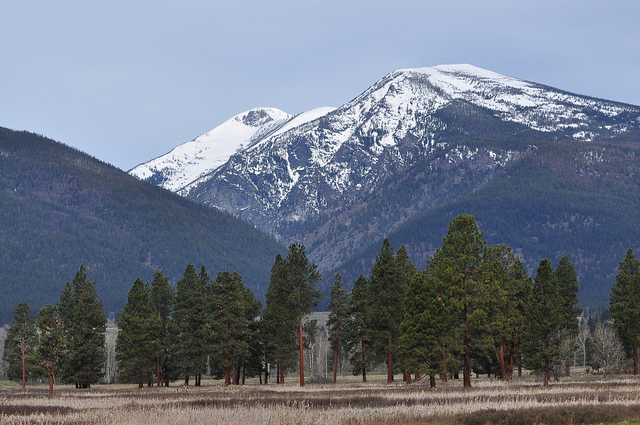 OTHER ACCOUNTS
share your experiences
Top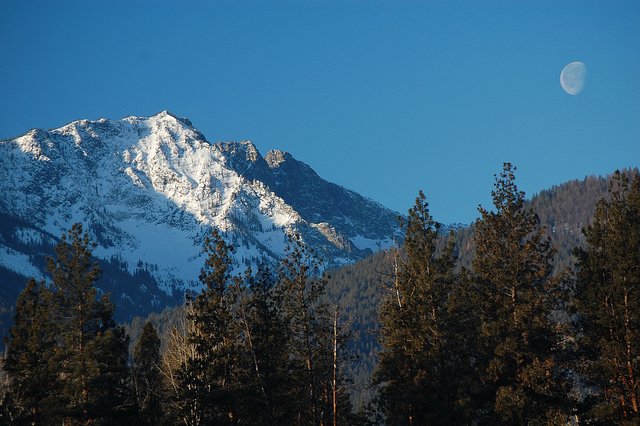 Top
Responsible travel matters, a lot. How you travel will make a real difference - for better or worse. PLEASE consider this when making plans. Read more