Rodopi Mountains
Key information: Rodopi Mountains
A relatively compact range in Bulgaria's south-west, with classic glaciated landscape of cirques, sharp peaks, huge cliffs, lakes, deep valleys and moraine fields.
A remote(ish) area, the range is rich in animal and plant life.
Some magnificent walking, often on good paths.
This can be tough walking in high, remote mountains. Come prepared.

ANYONE GOT ANY GOOD PHOTOS? WE WOULD BE DELIGHTED TO POST THEM!
Walkopedia rating
Walkopedia rating84
Beauty

31

Natural interest

15

Human interest

8

Charisma

30

Negative points

0

Total rating

84
Vital Statistics
Length:

Variable

Maximum Altitude:

2,191m

Level of Difficulty:

Variable
Top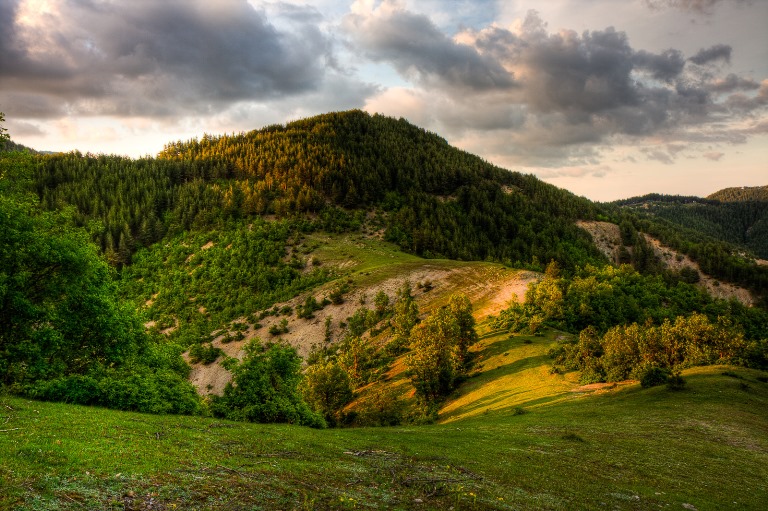 WALK SUMMARY
The Rodopi (Rhodope to the Greeks) Mountains run for some 240km along the Greek-Bulgarian border, a bit under 20% actually within Greece. With their highest point at 2,191m, they are proper mountains, and Bulgaria?s largest-spreading range. The range is typified by high ridges and deep valleys, the west generally being higher.
The Rodopi have substantial areas of karst landscape in the west, with typical, dramatic features including gorges, cliffs, spires, natural arches and other strange formations and major cave complexes. It accordingly has few lakes - but plenty of rivers. A feature is the areas of meadow on the hilltops, above their steep forested flanks, oak at the lower levels and beech, birch, fir and pine higher up. That said, their landscape makes for pleasant walking, not of Dolomitic or indeed Pirin or Rila height, difficulty or grandeur, suitable for the nature lover rather than the thrill-seeker.
Expect to encounter a very diverse wildlife, from bears and wolves to a very extensile bird population the mountains are twitchers' paradise, including 36 recorded species of raptor.
The area is rich in history and culture, going back as far as Thracian times. The area was part of successive empires, including a long period on the border between the Bulgarian and Byzantine empires, resulting in a plethora of castles. The area was subsequently part of the Ottoman Empire. It became partly Greek after the Second Balkan War and the First World War. This has resulted in a wide selection of races and creeds, Bulgarians, Greeks, Turks; Orthodox and Muslim. There are fine monasteries, churches and mosques, as well as lovely and still remarkably unchanged villages and farming landscape.
The region's mild climate makes it attractive for summer walking.
Well-known walks/areas include:
A 5+day traverse of the Chenatilsa massif, much of it on the course of a Roman road.

The Bainovsko Gorge, near Yagodina, which you can either walk into or above.

The Chairska Gorge, near Yagodina,.

The Trigrad Plateau and Gorge near Trigrad.

Mt Durdaga, also near Yagodina: you can walk around this mountain (-or up it).

The Sveti Ilia ridge, also near Yagodina.
As can be seen from the above list, Yagodina makes an excellent base for several fine days of walking.
Have a look at the dreaded TripAdvisor . You should get good, current views on this area.
This page is at an early stage of development. Please help us by recommending your best walks/making suggestions and sending photos! Thank you!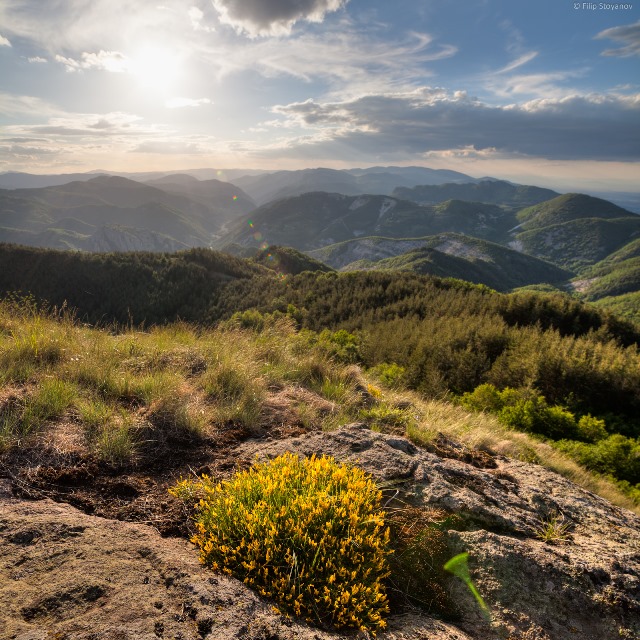 See also expedition planning, including our universal expedition checklist. Walkopedia encourages responsible travel.
Books and Maps
Find these and other books on Amazon, using our handy search box:
Books on this walk
Walking in Bulgaria's National Parks - Julian Perry, Cicerone
Other books
Bulgaria - Jonathan Bousfield, Dan Richardson
The Mountains of Bulgaria – Julian Perry Section in Walking the World's Natural Wonders.
Southeastern Europe – Lonely Planet
Romania and Bulgaria – Lonely Planet
The Rough Guide to Bulgaria
Maps
Maps can be bought from www.bulguides,com
Stanfords: A good online specialist source of worldwide maps (it is also good for guidebooks). Also try Maps Worldwide and www.trektools.com.
Best times to walk/weather
Best times to walk
With surprisingly long snow cover, May to October (July to September for the high range).
Weather
Generally fine in season, but come prepared for unpredictable mountain weather and cold nights.
For detailed weather information, have a look at: www.worldweather.org or www.bbc.co.uk/weather/world/country-guides.
Getting there/transport/permits/fees
Flights to Sofia. Buses or car to walking bases such as Yagodina.
Skyscanner is an excellent (relatively new) site for finding the flights you need; otherwise try Lastminute.com, or look at what's available on Tripadvisor.
Those on organised expeditions are likely to be transported from/to arranged start/departure points.
No permits are needed to do these walks.
Local taxi services generally exist in the towns, can (eg) take to or pick you up from a roadhead, or transport luggage.
Route(s)
See Walk Summary above.
[Route Map]
[paste code here: see separate note / Mapping]
[By [ … ], licensed under [Creative Commons Attribution-Share Alike 3.0 Unported / GNU Free Documentation] license.]
Interactive Map
[paste code here: see separate note / Mapping]
Possible problems, health, other warnings
· Mountain weather: snow, rain, severe cold and wind are possible at any time of year and the weather can change rapidly. Come prepared.
· Heat and strong sun. Carry enough water and protect yourself.
· Heights: can be dangerous; not for those who have difficulties with heights.
· Harmful animals of all shapes and sizes, including snakes, stinging/biting insects and plants. Bears are a potential problem: come prepared to deal with an encounter Take all appropriate precautions.
· This can be remote country: help may be hard to get if things go wrong.
· Health risks: you will not get prompt medical help of a standard available elsewhere if you become ill. Come prepared, including getting all appropriate inoculations/medications.
· Beware of sheep dogs: throw stones and brandish sticks if they threaten, keep well clear.
See also the websites in our useful links page for more detailed, and up-to-date, information.
Safety and problems: All walks have inherent risks and problems can arise on any walk. Many of the walks featured on this website involve significant risks and possible problems. This website cannot, and does not purport to, identify all actual or potential risks, dangers and problems that may relate to a walk or a country. Any person who is considering undertaking this walk should do careful research and make their own assessment of the risks, dangers and possible problems involved. They should also go to "Important information" for further important information.
Make sure you have appropriate insurance.
Guided or independent?
Independent
You can do most of these walks independently, but you will need to be self-sufficient, so come fully prepared.
Guided/supported
Some people hire guides or form or join organised/supported expeditions, and guides are advisable in the remote country unless you are pretty experienced. Choosing a suitable guide or company is of course vital.
If hiring a guide locally, meet him/her and get comfortable before committing. Make sure all requirements are understood and agreed – including how you will eat as well as overnighting and, of course, remuneration!
Expedition organisers include:
Exodus

: varied day walks based on Yagodina
www.awimaway.com

: organizes an 8 day trek through the Pirin and Rodopi Mountains.
Have a look at

Infohub

to see if they have any good deals for this expedition.
Check Tripadvisor for some reviews of this walk and walk organisers which may prove helpful.
PLEASE HELP Walkopedia by recommending any reputable tour organizers that you know of – local or otherwise.
Accommodation
Refuges/huts or camping are the only options in the high country.
The guidebooks have a selection of possible accommodation.
There are various relevent accommodation websites.
See what the commentary on Tripadvisor is on possible places to stay – although do take their reviews with a pinch of salt, as they can be "interested".
A good range of hotels can be found on the unimaginatively named but effective Hotels.com.
If you're on a budget, Hostelbookers usually has a good selection of cheaper-end accommodation; or perhaps try for some bargain luxury on Lastminute.com.
Other information and tips
Useful websites and information
There are many websites with relevant information. Here are some that we think are useful or have been recommended to us.
· http://en.wikipedia.org/wiki/Pirin As usual, a good starting place.
· Have a look at Tripadvisor – there are tens of millions of reviews, so you may get good, current views on this.
· http://www.lonelyplanet.com/bulgaria/pirin-mountains/tours/hiking-trekking/bulgaria-foot/item-w-BOF-id
Other things to do in the area
Other walks
Bulgaria has a huge variety of great walks. There is likely to be a good walk within range wherever you may be.
Other activities
Endless
OTHER ACCOUNTS
share your experiences
Top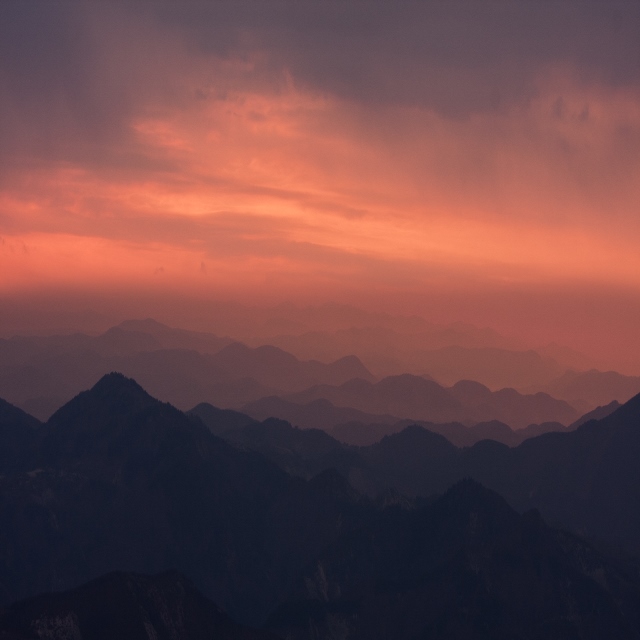 Top
Responsible travel matters, a lot. How you travel will make a real difference - for better or worse. PLEASE consider this when making plans. Read more