Jebel Toubkal Circuit
Key information: Jebel Toubkal Circuit
At the heart of Morocco's Atlas Mountains is Jebel Toubkal, its highest peak at 4,167m, from which high ridges radiate toward the dry plains

This magnificent trek circles the Toubkal massif, crossing high passes between oasis-valleys with their mud-brick semi-fortified traditional Berber villages and high valleys with patches of summer pasture.

Enjoy some magnificent views along the spine of the Atlas and down toward the slumbering Sahara.

Take in the amazing Lac D'Ifni behind its barrier of lava; scramble up snowfields and rock to the Toubkal peak.

This is a tough walk at some altitude, so come prepared.
Walkopedia rating
Walkopedia rating87.5
Beauty

33

Natural interest

15.5

Human interest

8

Charisma

32

Negative points

1

Total rating

87.5

Note: Neg: altitude.
Vital Statistics
Length:

5-7 days

Maximum Altitude:

4,167m

Level of Difficulty:

Strenuous
Top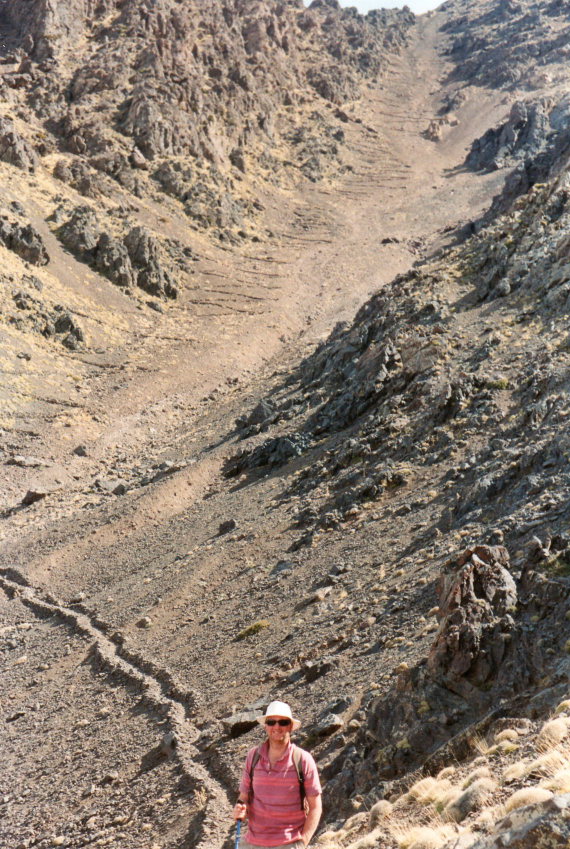 WALK SUMMARY
The long, thin spine of the Atlas Mountains rises abruptly from the baking plains of North Morocco to heights of over 4,000m (13,000ft).
These tribal areas used to be so wild and remote that the influence of the Moroccan Sultanate often depended on the goodwill of the local strongmen at the time. Each village or valley was its own little state, even when some warlord was extracting tribute from it. The valleys are still remote, and often seem unchanged since mediaeval times, the need for their fortifications not long past. Their Berber inhabitants retain their rugged independence and the rough charm of mountain people. Rather than an armed escort, however, the modern traveller will take a Berber guide, muleteers and perhaps a cook.
Jebel Toubkal is, at 4167m (13,750 ft), North Africa's highest mountain, and the five plus day circuit around the great ridges of its massif crosses three passes of over 3550m (approaching 12,000ft). The circuit starts in the mountain village of Imlil, which nestles among walnut groves beneath its kasbah (castle), now a thoughtfully restored little hotel, at the junction of two rushing streams.
The walk begins with a long, steady climb up a side valley to the Tizi n'Tamatert pass at 2,280m (7,500 ft). It path winds through traditional mud bricked Berber villages and tiny terraced, irrigated fields of wheat and two-crop maize, a different world from the breeze-blocked tourist prosperity of the lower valley, then enters scented, stunted pine forests, eventually emerging rather suddenly at the pass with its splendid views. It then follows the contours for several hours, so smoothly that you are free to concentrate on the unfolding views. The vegetation has now shifted to the tussocks of tough grasses and small shrubs clinging to bare earth which characterise the high mountains.
Beyond the remains of long-exhausted little goldmines, the campsite perches on a stony promontory across the valley from the noisy village of Tacheddirt.
The next morning's goal, a jagged, craggy, 3550 m (nearly 12,000 ft) ridge, looms way above. The 3 3/4 hour trudge up what becomes a massive, steep scree slope, is tough. It then plunges into a deep chasm, scree becoming tussocky, struggling grass interspersed with low, spiky shrubs, broom and miniature juniper. The campsite in the Tifni valley far below is perfect, a cropped little terrace beside the clear stream.
The third day is memorably beautiful, a steady climb up a lovely valley to the Ououraine pass and a long descent into the superb Tisgui valley and, eventually, the village of Amsouzert, hidden deep in the valley.
The fourth day's 3 1/2 hour walk up the beautiful valley toward the famous Lac d'Ifni is superb. Ancient Berber hamlets nestle timelessly among little terraces and walnut trees which give way abruptly, where the irrigation stops, to stark, barren hillsides.
The top of the valley is blocked by a vast wall of black lava blocks, which bring the fertile orchards to an abrupt halt and are clearly the end of a not-so-ancient flow. Across an area of vast cracked boulders is the first, unforgettable view of the dark turquoise waters of the Lac d'Ifni, trapped far below between the cliffs of the valley side and the lava dump.
The serious business now begins, a two-hour haul up an increasingly steep, wild gorge, round vast boulders beneath spikes of rock which recede like the spires of a Hindu temple to the skyline far, far away. Unless you press on and over to the Jebel Toubkal Refuge, your campsite will be a scrap of ground between mansion-sized boulders, a scene of utter desolation.
The next day's 3 hour scramble up to the 3,600m Tizi n'Ouanoums pass is superb. Long views out to the Jebel Siroua range and the Sahara open up and then vanish again. Across the col, a long, cautious descent gets you to the modern warmth of the Jebel Toubkal Refuge. You will be up early for the next day's assault on the summit of Jebel Toubkal. This is a dreary three hour slog, clambering over icy rock, crossing the all too aptly named Field of Boulders and zig-zagging up ramps of broken lava and an endless, imperial sized, scree slope. You get the idea. Eventually, you gain the main ridge and a majestic view north-east, across the chasm of the Tisgui valley. The final pull to the top is likely to be slow and breathless. The peak is often cold and windy, but the 360? views are as exciting as could be expected.
The final day is one of the very best, a beautiful, gradual climb up the western side of the valley. At the Agazin pass, drink in a final view back up the valley to Toubkal. Then look across the Ouarzane valley to the sharp cliffs of the high Tazughart Plateau. A long descent down a hugh scree slope, taking in 66 zig-zagged bends, gets you to a long, delightful walk down into rugged valleys, past a grand waterfall, through a belt of boulders and gnarled juniper trees, and past hamlets of shepherds' huts. A long traverse, as the river falls away into a deep gorge, gets you to the roadhead village of Ivkoubeline and your final night. Alternatively, you could walk down from the Refuge to the Kazbah de Toubkal in a few hours to complete an exact circuit.
Great walks can also be made around Kasbah de Toubkal.
www.tourdust.com organise an expedition here : we have travelled with Tourdust, and were delighted. They were very nice and flexible to deal with, and evidently cared about quality, as their walk was meticulously prepared and our support team were outstanding in every way. We are proud to be their partners.​
WILLIAM MACKESY'S ACCOUNT
of this walk
The great spine of the Atlas Mountains rises abruptly from the baking plains of North Morocco to heights of over 4,000m (13,000ft) before subsiding through lesser ranges to the empty expanses of the Sahara.
Up until the mid 20th Century, these tribal areas were so wild and remote that the influence of the Moroccan Sultanate often depended on the goodwill of the local strongmen at the time. There is no sign of the French influence that survives in the north. Travellers approached the.....
READ MORE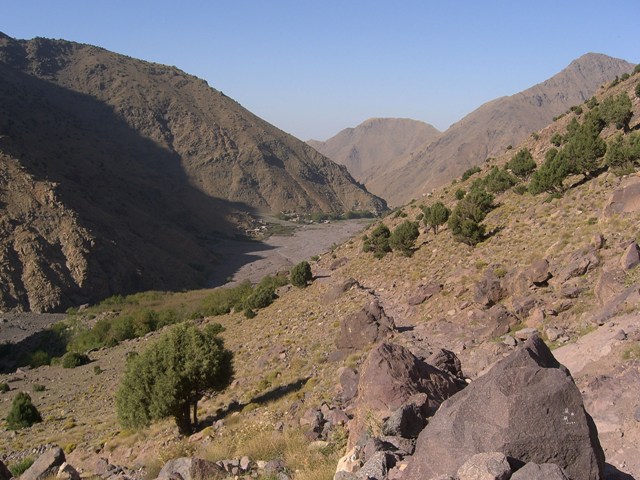 See also expedition planning, including our universal expedition checklist. Walkopedia encourages responsible travel.
Books and Maps
Books on this walk
Trekking in the Moroccan Atlas - Trailblazer
Moroccan Atlas- The Trekking Guide – Alan Palmer
Other books
Chapters in Trekking Atlas of the World – Ed. Jack Jackson; Classic Treks – Ed. Bill Birkett;Trek! The Best Trekking in the World – Claes Grundsten; and Walking the World's Natural Wonders – ed. Jon Sparks.
Maps
Stanfords: www.stanfords.co.uk. A good online specialist source of worldwide maps (it is also good for guidebooks). Also try www.mapsworldwide.com and www.trektools.com.
Best times to walk/weather
Best times to walk
May/June, September and October (fewer people but less predictable weather). High summer is too hot in the valleys yet also heavily visited; and the winter snowbound.
Weather
Generally fine in season, but come prepared for unpredictable mountain weather and cold nights.
For detailed weather information, have a look at: www.worldweather.org or www.bbc.co.uk/weather/world/country-guides.
Getting there/transport/permits/fees
Skyscanner is an excellent (relatively new) site for finding the flights you need; otherwise try Lastminute.com, or look at what's available on Tripadvisor.
Those on organised expeditions will be transported from/to arranged start/departure points.
No permits are needed to do this walk.
Route(s)
See Walk Summary above.
Possible problems, health, other warnings
Altitude:

likely to affect you a bit; potentially fatal. Acclimatize appropriately, come prepared to cope, be ready to evacuate people in extreme cases.

Mountain weather:

snow, rain, severe cold and wind are possible at any time of year and the weather can change rapidly. Come prepared.

Heat

and strong sun. Carry enough water and protect yourself.

Heights: can be dangerous; not for those who have difficulties with heights.

Harmful animals including snakes, stinging/biting insects and plants. Take all appropriate precautions.

This is remote country: food and other supplies/food and other supplies will not be readily available and help may be hard to get if things go wrong.

Health risks: this is a relatively undeveloped country, and you will not get prompt medical help of a standard available elsewhere if you become ill. Come prepared, including getting all appropriate inoculations/medications.

Be sensitive about photographing people: don't without permission.
See also the websites in our useful links page for more detailed, and up-to-date, information.
Safety and problems: All walks have inherent risks and problems can arise on any walk. Many of the walks featured on this website involve significant risks and possible problems. This website cannot, and does not purport to, identify all actual or potential risks, dangers and problems that may relate to a walk or a country. Any person who is considering undertaking this walk should do careful research and make their own assessment of the risks, dangers and possible problems involved. They should also go to "Important information" for further important information.
Make sure you have appropriate insurance.
Guided or independent?
Independent
You can do this walk independently, but you will need to be self-sufficient, so come fully prepared.
Guided/supported
Most people form or join organised/supported expeditions. Given the remoteness of the country and difficulty of getting supplies, many will prefer to do it this way, and travelling here with a knowledgeable guide has real advantages. Choosing a suitable guide or company is of course vital, and the guidebooks contain good advice in this regard.
If hiring a guide locally, meet him/her and get comfortable before committing. Make sure all requirements are understood and agreed – including how you will eat and the importance of avoiding illness, as well as overnighting and, of course, remuneration!
Expedition organisers include:
PLEASE HELP Walkopedia by recommending any reputable tour organizers that you know of – local or otherwise.
Accommodation
Camping mixed with village stays and the Jebel Toubkal Refuge is the only realistic option once on multi-day walks.
The guidebooks have a selection of possible accommodation.
There are various relevant accommodation websites.
Hostelbookers usually has a good selection of cheaper-end accommodation.
See what the commentary on Tripadvisor is on possible places to stay – although do take their reviews with a pinch of salt, as they can be "interested",
A good range of hotels [and other accommodation] can be found on the unimaginatively named but effective Hotels.com.
Other information and tips
Tipping is expected, so come mentally prepared and with enough cash. Check guidebooks for current rates. Do err on the side of generosity if unsure – it will make a big difference to them. Gratitude is seldom shown at tipping time, so don't be disappointed if generosity isn't visibly rewarded!
Do be careful, considerate and respectful in all dealings with the locals.
This is a conservative area, so dress modestly – both men and women need to cover up flesh, when in inhabited areas.
Useful websites and information
There are many websites with relevant information. Here are some that we think are useful or have been recommended to us.
http://en.wikipedia.org/wiki/High_Atlas

Try www.flickr.com for pictures of this walk.

http://www.toubkalguide.com/faqs_trekking.htm
Other things to do in the area
Other walks
Morocco has a huge variety of great walks.
Other activities
Endless. Lounge in old Marrakech or Fez. Seaside. Desert exploration. Roman and other ruins abound.
Shopping, if you must
We are not a shopping website. But, there are beautiful and interesting things to be found, and anything bought from local people must be of some help to this poor country. So, wallets out! (And don't try to extract the very last cent when bargaining…)
Safety and problems: All walks have inherent risks and potential problems, and many of the walks featured on this website involve significant risks, dangers and problems. Problems of any sort can arise on any walk. This website does not purport to identify any (or all) actual or potential risks, dangers and problems that may relate to any particular walk.

Any person who is considering undertaking this walk should do careful research and make their own assessment of the risks, dangers and possible problems involved. They should also go to "Important information" for further important information.
COMMUNITY COMMENTS AND PHOTOS
Name: geotraveler
Posted on: 19/08/2012
Cicerone publishes a pretty good guide to the Atlas Mountains by Karl Smith. Many trips start from the gateway town of Imlil, due south of Marrakech. You can head directly from there through Aroumd (various other transliterations exist of the Arabic name of this town)along an excellent trail beside the fruit orchards of the Mizane valley to a large climbing hut built by the French Alpine Club, named the Refuge du Toubkal or Refuge Neltner. The hut, at 10500', gives access to many of the trails and walkable ridges there in the heart of the Atlas. Both Toubkal and Ouanoukrim can be climbed on daytrips from this hut or can be linked to the circuit. The area provides a fascinating look at Moroccan/Berber culture, or at least the settled part of it. The villages are as architecturally brilliant as any in the country. You'll see an agricultural area worked exclusively by hand and animal. Loads are often carried by burros and donkeys due to the lack of roads (and money), and in harvest season you'll see young men toting bushel baskets of fruit down the valley to be taken to market. You may see others carrying loads of dirt from the valleys up to the terraces: since there isn't enough arable soil, the locals dig river sediment and transplant it uphill for new fields. Muslim holy sites abound, some reputedly carryovers from pre-prophet animist days. Islam requires its adherents to be gracious to guests, and you will certainly have enjoyable visits with the locals who offer you tea and a quiet cool seat. But this local culture is very medieval, so don't expect too much cleanliness. And like many trails, these are often filthy - anything without clear value is discarded on site, so candy wrappers are not nearly the only trail trash.

Name: jellah
Posted on: 17/02/2014
Morocco's certified, passionate trekking, hiking and walking guides for high atlas middle Atlas anti Atlas Interface hikes and Sahara desert treks. We are a small team of highly skilled and highly knowledgeable Atlas with many years of leading trips around the area Atlas Mountains and desert in Morocco. We Organize transportation, food, accommodation, mules and muleteers. We provide a complete itinerary for your chosen activity. We organize tours for individuals, groups, and alternative travel programs. We specialize in affordable travel in Morocco. Our service is personalized, highly professional for a very reasonable and competitive in price and quality price. Our lead Atlas is hssin Ait lmouden Born in Imlil, High Atlas Mountains of a Berber mother and father OWNS GUESTHOUSE. He was selected and formed by the F.R.M.S.M - inform in Oukaimden for the mountain job . This hospitable Berber, Attentive, effective, professional, likes to accommodate the walkers and to help them discover his country with all the respect and the necessary attention. Hssin Ait lmouden is called "Jellah " also as a nickname. Iis one of the first mountain guides to graduate in Morocco, with more than 20 years of experience. Skiing, summer and winter treks, climbs, excursions on 4x4. Hssin is working with a mountain guides team that SPEAKS BERBER and, ARABIC, ENGLISH, FRENCH, SPANISH, GERMAN.. So Don't hesitate to shoot us an e-mail to: rochesarmed@yahoo.fr.contact " link at the bottom of every page. one of our team will be glad to answer you fast as possible as he can. Also, it would be very useful to include in your query some information such as: type of trip you looking for. how many persons? one, couple, or group.. So we can get a clear idea of your requirements. Please be specified as possible as you can. We are of course able to answer any others questions you may have to light up your trip in Morocco. Finally Hssin and his team hope to welcome you to the hospitable Atlas mountain.

Name: Fadil
Posted on: 07/12/2014
I am Hassan Fadil, i was born and continue to live in Ait Bougmez valley at an altitude of 2000 m, i am a qualified guide; with the official qualification called " guide des éspaces naturels" i have 10 years professional guiding experience. i am from the largest berber tribe in morocco..i therefore speak the native berber language ; i am also proficient in conversational speech for frensh, english, dutsch, arabic.. Create your own adventure with me as your personal guide. I have lived & worked in the mountain of Morocco all my life. Im knowledgable about the Abundant Flora & Fauna in the areas that you will trek through with me, i will guide you personally with my complet understanding & love the places & peaple you will discover. as a native speaking local , i can introduce you to the many nomads you will encounter on your advanture & i can introduce you to the secret world of the berber nomads.. For more informations please visit my website http://amazing-toubkal-trek.com

Name: caersbart
Posted on: 02/05/2019

A beautiful walk around Jebel Toubkal. Toubkal itself is very busy and not very appealing to me. The surrounding mountains area and Berber villages are amazing. Go before the busy summer months and you will have the mountains for yourself (except for the stretch between Imlil and Toubkal). Full report @ https://www.caersbart.be/hiking-the-toubkal-circuit-high-atlas-morocco/

Your comments on this walk, your experiences and suggestions, and your photos are very welcome. Where appropriate, you will be credited for your contribution.
Top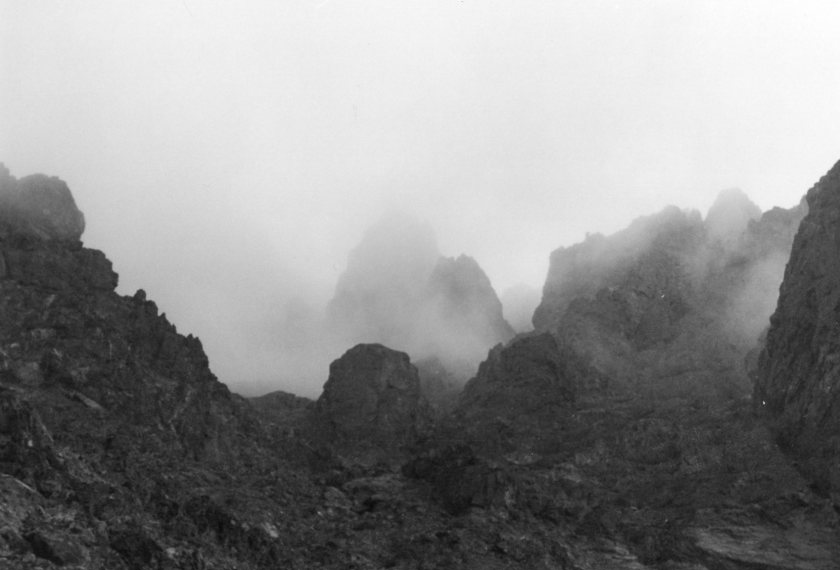 OTHER ACCOUNTS
share your experiences
Top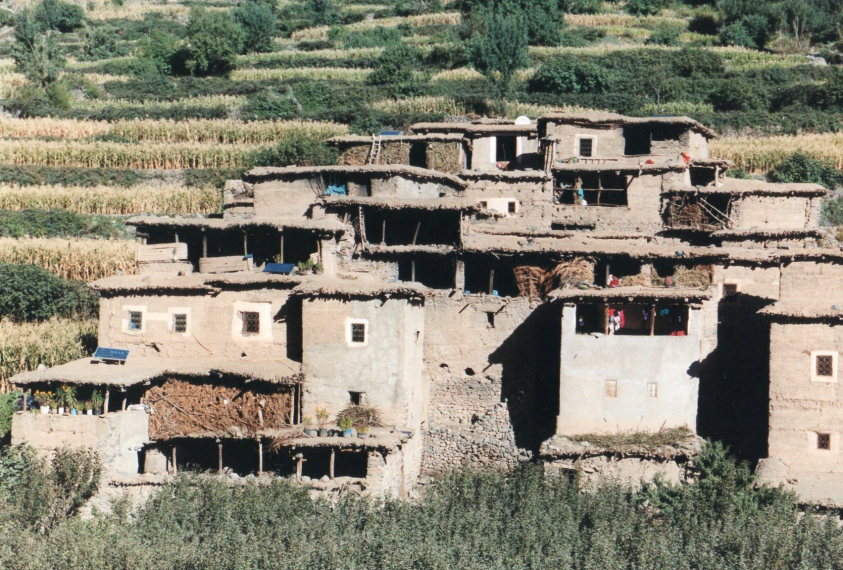 Top
Responsible travel matters, a lot. How you travel will make a real difference - for better or worse. PLEASE consider this when making plans. Read more