Chemin St Jacques
Key information: Chemin St Jacques
The French legs of the ancient, celebrated Camino de Santiago pilgrim route to Santiago de Compostela in north-west Spain. A plethora of routes, often through classic French countryside, towns and villages, converging on the Pyrennees.

The 730km GR65, the best known of the trails, leads from Le Puy-en-Velay, in the Auvergne, to St-Jean-Pied-de-Port near the Spanish border, and passes through some of Frances loveliest hilly (even mountainous) regions, and eyewatering medieval towns and villages.

Although the walking is not that tough, it is not for the casual stroller.
Walkopedia rating
Walkopedia rating86
Beauty

28

Natural interest

15

Human interest

15

Charisma

28

Negative points

0

Total rating

86
Vital Statistics
Length:

730km

4-5 weeks

Maximum Altitude:

1,440m

Level of Difficulty:

Variable
Top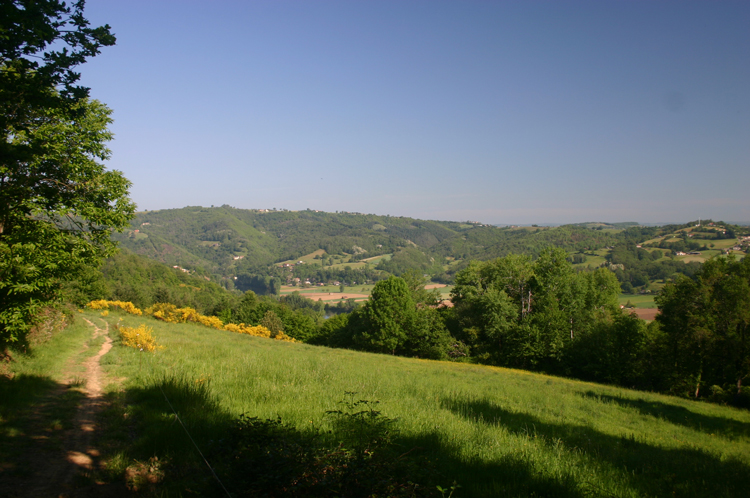 WALK SUMMARY
The Camino de Santiago is not one trail, but dozens, leading across Europe and converging on the Christian pilgrimage site, the stunning Santiago de Compostela, in Galicia, Northern Spain. Its religious use had all-but died out by the 1980s, and was, ironically, revived by the paths increasing popularity with leisure walkers; the Spanish routes now hosts some 250,000 pilgrims each year. In France, the main routes were the Via Podensis (see below), the Via Turonensis from Paris via Bordeaux, the Via Lemovicensis from Vézelay via Limoges, all to St-Jean-Pied-de-Port and over the Pyrenees via Roncesvalles, place of tragic romance, in the far west; and the Via Tolosana, from Arles via Toulouse and over the Pyrenees to the east of Roncesvalles.
The Via Podensis (GR65 to the modern walker), the route which opened access to the shrine to pilgrims from outside Spain, was first recorded in 950/51, when the Bishop of le Puy-en-Velay, Godescalc, walked it, with a retinue of troubadours, jugglers, pages, barons, archers and spearmen. The Via Podensis passes through the volcanic up-and-downs of the southern Auvergne in the Haut Loire, the very rural Lozere (historically famous for its werewolves), Aveyron, with its wealth of fantastic historical remains (four of the villages on the route are calssified as among Frances most beautiful), Lot, in the Midi-Pyrenees - famous for its caves, sinkholes and exceptional archaelogical sites, as well as wonderful towns Tarn et Garonne, the culinary hub of Gers, the beautiful, forested Landes, and into the more demanding topography and magnificent views of the Pyrenees Atlantiques, where the other French routes gradually converge upon it as it approaches the beginning of the Spanish Camino Frances at St-Jean-Pied-de-Port.
This is a splendid mélange of mountain and valley, vineyard and farm, caves and castles through regions where medieval settlements and gorgeous ecclesiastical architecture are still common is over 730km in total, and forms a link from the Swiss Via Jacobi to the 780km Spanish Camino Frances, filling one with admiration for the grit of our Medieval forebears who trudged from the Bodensee (or indeed further in the heart of Mitteleuropa) into the far west.
This route is demanding, crossing the Auvergne, Aubrac and Causse hills and plateaux, as well as the foothills of the Pyrenees in the Basque; it rewards with endless variety, big, beautiful and, of course, even in the most basic wayside stops, some of the best food in the world. Some would argue that it is the best leg of the entire pilgrimage.
Being an official Grande Randonnee, GR65 is well-waymarked along its length with the networks red and white signage. While some may walk the whole 4-5 weeks to St-Jean-Pied-de-Port, most dont have that time and tackle stretches at a time. Most would agree that the best legs of GR65 are:
Le Puy to Conques

Conques to Cahors

(6 days)

The crossing of the Pyrenees (beyond St-Jean-Pied-de-Port, but has to be mentioned here)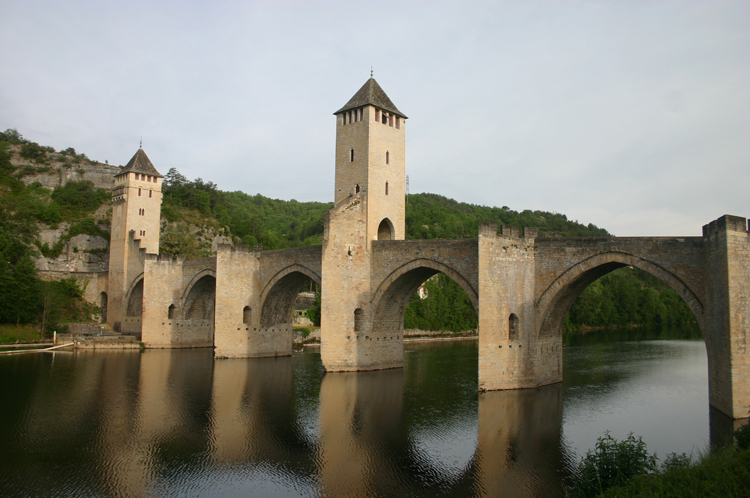 See also expedition planning, including our universal expedition checklist. Walkopedia encourages responsible travel.
Books and Maps
Books on this walk
The Way of St James France: Le Puy to the Pyrenees – Alison Raju/ Cicerone – you need this, although it can get a bit pedestrian (geddit?) and could have more on what you see.
Via Podiensis: Cahors, Saint-Jean-Pied-de-Port, Le Puy-En-Velay, Figeac, Aubrac, Navarrenx– Livres group: French-language guide.

Chemin St Jacques France – Bettina Frost/Rother: French-language guide.
Miam Miam Dodo – an excellent information resource (in French but easy to use) for the Via Podensis from Le Puy.
The Roads to Santiago: The Medieval Pilgrimage Routes Through France and Spain to Santiago De Compostela- Derry Brabbs/Frances Lincoln Publ.: architecture-heavy overview of all the routes; good preparatory reading, but too unwieldy for a backpack.
Pilgrim's Guide to the Camino De Santiago (Camino Guides) [Abridged] John Brierley/Findhorn Press: lightweight, with good maps; informational emphasis on the spiritual element.
Riding the Milky Way - Babette Gallard
The Confraternity of St James also sells a number of dedicated guides in their bookshop.
Other books
The Way of St James: Le Puy to Santiago - A Cyclist's Guide – John Higginson/Cicerone
See ourCamino de Santiago overview page for more general books.
Maps
Camino De Santiago - Maps: St. Jean Pied De Port / Roncesvalles - Finisterre Via Santiago De Compostela (Camino Guides) John Brierley/Findhorn Press
Chemins Vers St-Jacques De Compostelle - Institut Geographique National.
Mapscan be bought locally, fairly easily.
Stanfords: www.stanfords.co.uk. An excellent (and user-friendly) online specialist source of worldwide maps (it is also good for guidebooks).
Best times to walk/weather
Best times to walk
Theoretically year-round (although quite a lot of accommodation closes in winter), but April-June (lovely flowers) and Sept-Oct are best for weather.
Weather
The Aubrac and Pyrenees both have a healthy snow-covering in Winter and early Spring. The Basque has heavy seasonal rains in Spring. Summer heat along much of the route can be oppressive.
For detailed weather information, have a look at: www.worldweather.org or www.bbc.co.uk/weather/world/country-guides.
Getting there/transport/permits/fees
Depends on the route you are taking. Nearest major airport for much of GR65 is Tolouse. Le Puy, Cahors and other towns have rail stations, and there are good bus services.
Car hire can be a good option, although you will need to get back to/from your start. If your group is big enough, you could hire two and leave one at each end.
Taxi: seems to be an expensive option.
Those on organised expeditions are likely to be transported to/from their start/finishes.
No permits are needed to do this walk.
Route(s)
See Walk Summary above.
The Routes de St Jacques
Image created by jynus, based on Image:Europe countries.svg by User:Tintazul; licensed under the Creative CommonsAttribution-Share Alike 2.5 Generic license
Possible problems, health, other warnings
Mountain weather:

snow, rain and wind are common in the mountainous regions of this route, especially in the inclement months. Commonsense recommended.


Heat

and strong sun in high Summer. Carry enough water and protect yourself.


Harmful animals

though France isn't a hotbed of peril, some areas, the Auvergne particularly, do have a population of poisonous snakes

. Take appropriate precautions.
See also the websites in our useful links page for more detailed, and up-to-date, information.
Safety and problems: All walks have inherent risks and problems can arise on any walk. Many of the walks featured on this website involve significant risks and possible problems. This website cannot, does not purport to, identify all actual or potential risks, dangers and problems that may relate to a walk or a country. Any person who is considering undertaking this walk should do careful research and make their own assessment of the risks, dangers and possible problems involved. They should also go to "Important information" for further important information.
Make sure you have appropriate insurance.
Guided or independent?
Independent
You can do this walk independently. Accommodation of all sorts is plentiful and waymarking is reliable, especially on GR65.
Guided/supported
Many companies offer self-guided walking holidays along these spectacular routes, with your bags transported so you can walk with a light day-pack (they also provide maps and arrange accommodation). (But we can't find anyone who offers to guide along their entire length. If anyone out there knows differently, please let us know.) If you really feel unconfident to traverse these well-signed, civilized routes alone, try searching each region for guided tours and link them together.
Expedition organisers include:
There are a number of companies that offer baggage transport services; see the best of them in the Cicerone guide.
Accommodation
Accommodation is plentiful all along the route, as tourism is the primary income of most of these regions. Camping in France is in a whole other category from that of other countries, and you can camp or stay in gîtes d'étape (simple dormitory-style accommodation), chambres d'hôte (bed & breakfasts, often serving supper and often delightful) or hotels in the larger towns, along these routes.
There are plenty of relevant accommodation websites. Hostelbookersusually has a good selection of cheaper-end accommodation.
Try also www.travelsupermarket.com and www.laterooms.com.
The Pilgrim Passport system for entry to hostels doesn't generally function in France, although some pilgrim-only establishments are appearing, which do require the passport (if you're carrying on into Spain, it's well worth getting accreditation before you go or at St Jean – see the Camino de Santiagooverview page). An association, Les Haltes vers Compostelle, exists to ensure that pilgrims have less competition for accommodation at busy times and has lists of participating venues.
Other information and tips
Useful route plannerthat lets you see the elevations en route.
This is a largely rural route, and the French are as bad as your average Anglophone at foreign languages. If you don't have French, a good phrasebook could be a lifesaver.
Useful websites and information
There are many websites with relevant information. Here are some that we think are useful or have been recommended to us.
Via Podensis
Other things to do in the area
Other walks
The Robert Louis Stevenson trail also kicks off at Le Puy.
Other activities
Sightseeing: unlike swathes of France, many of the areas along the trails were not devastated by the First or Second World Wars, and their wonderful medieval and ecclesiastical architecture remains intact. The Lot region is particularly celebrated for its beautiful towns and villages. Consider overnighters and exploration time in Conques, Figeac, Cahors, Moissac, Aire-sur-l'Adour and Navarrenx.
Eating: though France's reputation for food is dominated by the wonders of haute cuisine, the joy of this country is that you will struggle to get a bad meal, anywhere, ever: and if you're adaptable enough to take whatever the plat/menu du jour on offer is wherever you go, you can eat like royalty for remarkably little money.
Safety and problems: All walks have inherent risks and potential problems, and many of the walks featured on this website involve significant risks, dangers and problems. Problems of any sort can arise on any walk. This website does not purport to identify any (or all) actual or potential risks, dangers and problems that may relate to any particular walk.

Any person who is considering undertaking this walk should do careful research and make their own assessment of the risks, dangers and possible problems involved. They should also go to "Important information" for further important information.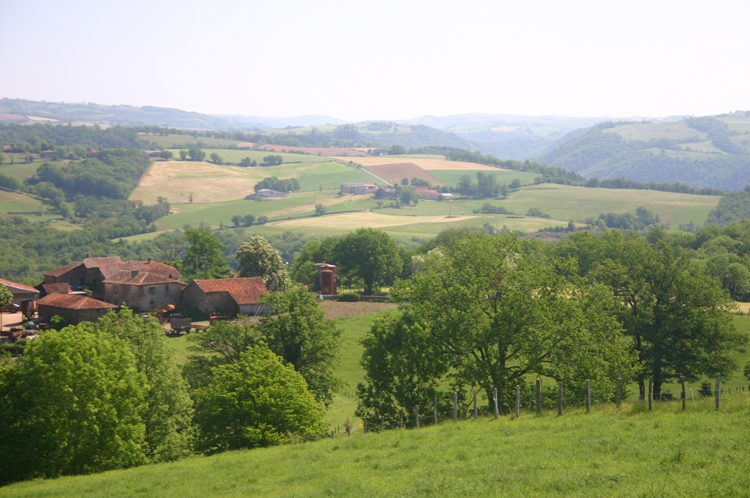 OTHER ACCOUNTS
share your experiences
Top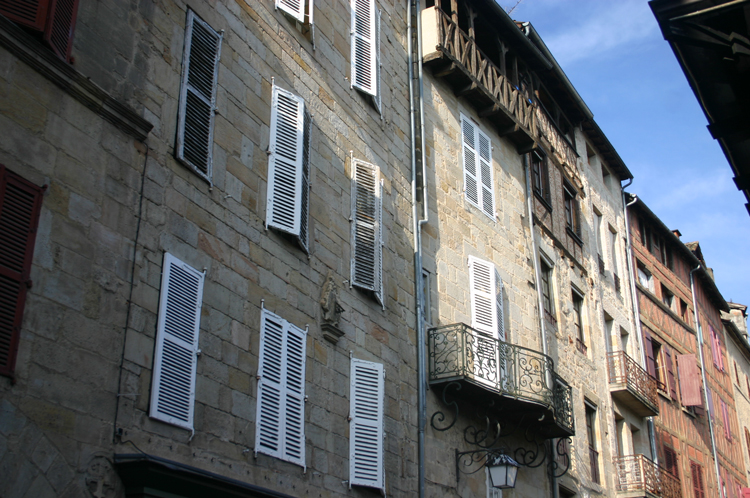 Top
Responsible travel matters, a lot. How you travel will make a real difference - for better or worse. PLEASE consider this when making plans. Read more