Easter Island
Key information: Easter Island
Walk across one of the most isolated places on earth, from site to ancient site.

This remote island once sustained a mysterious people of craft and culture. The people are gone, but their amazing heritage has endured: discover their vast, awe-inspiring statues (moai) for yourself, with over eight hundred monoliths carved into heads and torsos, gazing steadily into the eternal distance.

The island, heralded the navel of the world in the language of its indigenous people, is a serene mix of beauty and grandeur with volcanic hills and barren, treeless landscape.

Walkopedia rating

(Top 100)

Walkopedia rating88
Beauty

30

Natural interest

13

Human interest

12

Charisma

33

Negative points

0

Total rating

88

Vital Statistics

Length:

Variable

Mostly day walks

Maximum Altitude:

507m (Terevaka Volcano)

Level of Difficulty:

Variable
Top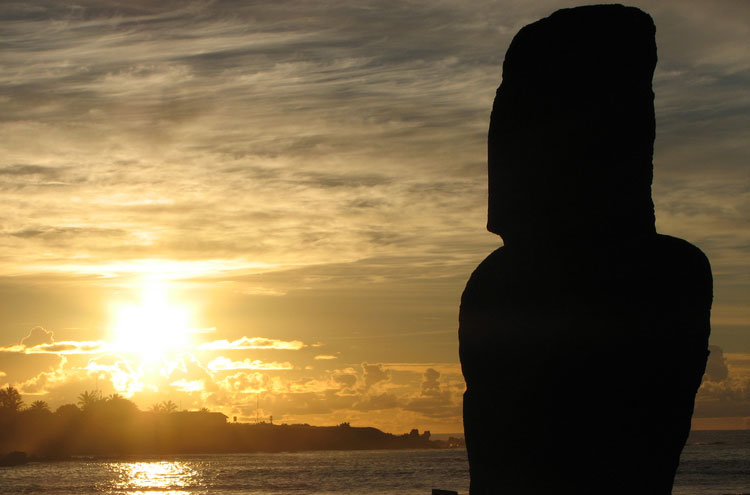 WALK SUMMARY
Easter Island is a place full of mystery, that astounds as much as it confounds, and which traces an intriguing path back to mankinds past. While the creators are gone, a massive cultural legacy remains; statures, wood and stone carvings, barkcloth crafts (tapa), music, dance, tattooing, string figures and the only written language of ancient Oceana, the Rongorongo script. The 887 upright statues, or moai (of which around 50 have been re-erected), offer a breathtaking insight into human versatility and cultural evolution, the craft and skills utilized still marvellous today. These statues, originally thought to be just heads but later found to include torsos too many lost in the shifting volcanic soils are what draw people here; the last vestige of a vanished Polynesian culture that began 1600 years ago.
The statues are indeed impressive; giant carved monoliths shaped using tools not dissimilar to those of the Incas (indeed, the similarity between Easter Islands stonework and Incan masonry led to initial theories that the island itself was settled by the Incas). They litter the coastline, most looking out to sea as sentinels of a haunted legacy, though an inexplicable few facing inland. They average around fifteen feet in height, and seem bizarrely cartoon-like, almost caricatures; all bear marked resemblances to Incan statues or Native American totems. These statues alone are worth the visit.
Rapa Nui, the Navel of the World, makes for wonderful walking. It will not take a physically fit person over three days to see the entire island; a volcanic rock triangle plunged into the heart of the South Pacific. The land is hilly, if devoid of trees, and only sixty-three square miles in size. There are, however, three extinct volcanoes, the largest 1,674 feet tall, so the scenery is spectacular in a desolate, grand way, and has been compared to Scotland and Wales. Trekking is not too difficult, and there is opportunity to see sprawling vistas of the whole island, sweeping bays, and resonant seas calm between cliffs, hills and mountains.
Suggested itineraries include visiting the Ahu Hanga Tee site, one of the altars for a moai, and then following the coast round, passing the Ahu Akahanga and Ahu Tetenga sites, all the time gawping reverently at the monoliths, both fallen and upright, that signal the maturity as artisans of the now disappeared society. A good idea is to take in the museum at Hanga Roa the islands harbour settlement first, thus enabling you to map stories onto the islands archeology and develop your own theories as to the logistics of the structures.
Alternatively, a climb up Rano Kau, the islands most spectacular volcano, to Orongo, a major archeological site placed precariously on its crater-rim, necessitates slightly more exertion. Although a taxi can be taken up the main track to the top, more exciting is to look for trails diverging from this road. In all, the climb should take no more than a few hours. The Crater Lake atop this volcano offers a beautiful, circuitous route in order to make a fuller day of the walk, though possibly a lengthy one and only for the more experienced walker.
Taking a taxi (embarrassingly cheap!) to various beaches in the walkable vicinity of

Hanga Roa

will see you encounter a multitude of caves, both above and below sea level, during your return walk. These betray the old routes of lava flow, and many such chasms and vents were incorporated into the lore of the ancient society; some still holding startling remnants of their art and culture. Indeed, at Easter Island there are over 1,000 sites with various forms of rock art, housing over 4,000 petroglyphs, thus making the island one of the richest areas of ancient Polynesia for this type of archaeology.
Easter Island is a joy to behold, and investigate, and a pleasure to walk through.

Ahus

(the massive stone pedestals for

moai

counterparts), though mostly without their statues, and complete

moais

too (some even washed inland by a tidal wave in 1960) dot the all routes. There is always another totem, another monument, another symbol to gaze up at, and this makes Easter Island,

Rapa Nui

(Big Rapa), an outstandingly exhilarating place to be.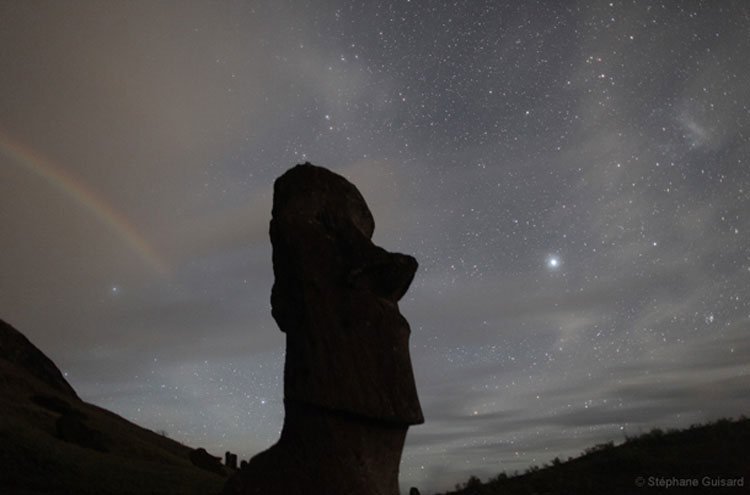 We have a lot of helpful practical information and tips about this walk, covering everything from the best books and maps, to timing and weather, geting there, possible problems, whether you need a guide and where to find them, and useful websites. This section is only open to members.
Membership is FREE AND JOINING TAKES 30 SECONDS. To login or sign up click here
Safety and problems: All walks have inherent risks and potential problems, and many of the walks featured on this website involve significant risks, dangers and problems. Problems of any sort can arise on any walk. This website does not purport to identify any (or all) actual or potential risks, dangers and problems that may relate to any particular walk.

Any person who is considering undertaking this walk should do careful research and make their own assessment of the risks, dangers and possible problems involved. They should also go to "Important information" for further important information.
Anyone planning an expedition to this place should see further important information about this walk.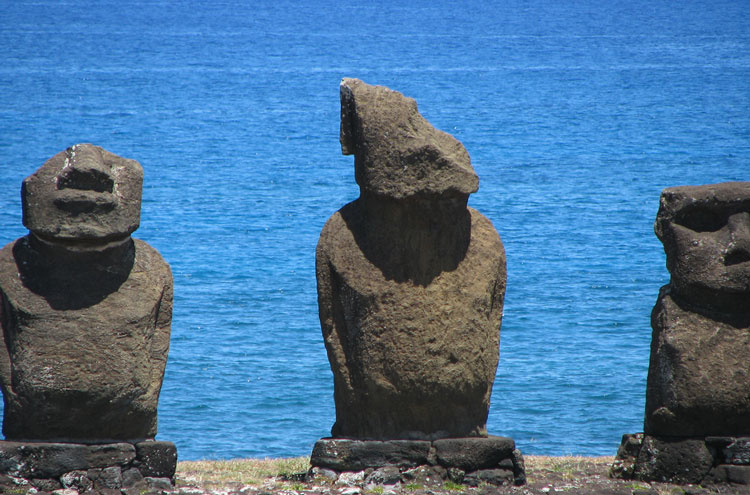 OTHER ACCOUNTS
share your experiences
Top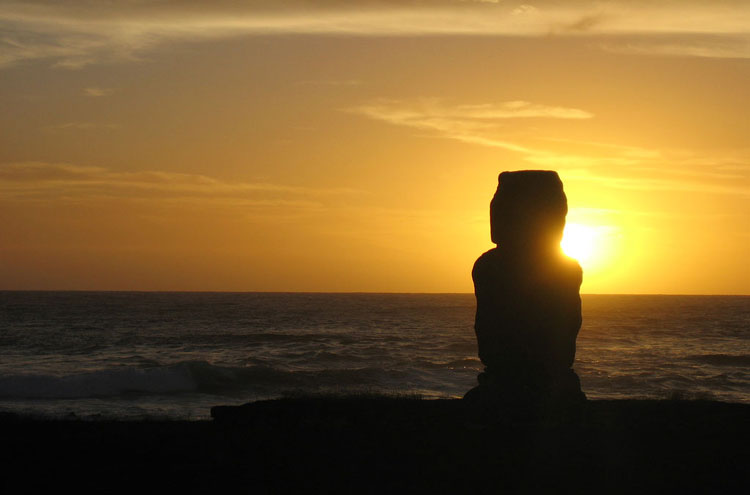 Top
Responsible travel matters, a lot. How you travel will make a real difference - for better or worse. PLEASE consider this when making plans. Read more
All material on this website is © Walkopedia Ltd 2008 - 2015, unless specified otherwise.
ALL RIGHTS RESERVED