First World War Battlefields
Key information: First World War Battlefields
The battlefields and cemeteries of the Western Front are even now, approaching 100 years on, staggering in their scale and unbearably sad in their detail. Every Western European should go there.
It is essential to get out into the raw countryside to get that little bit nearer understanding what it must have been like to have to go over the top and attack enemy positions across the shell-holes, mud, wire and bodies of no-mans land and to try to experience the chalky, empty expanses of the Somme or the gentle, deathly slopes of Passchendaele.
There are a wide variety of fascinating and usually highly poignant walks, although dont expect ravishing scenery
Walkopedia rating
Walkopedia rating83
Beauty

22

Natural interest

8

Human interest

19

Charisma

34

Negative points

0

Total rating

83
Vital Statistics
Length:

Variable

Level of Difficulty:

Straightforward
Top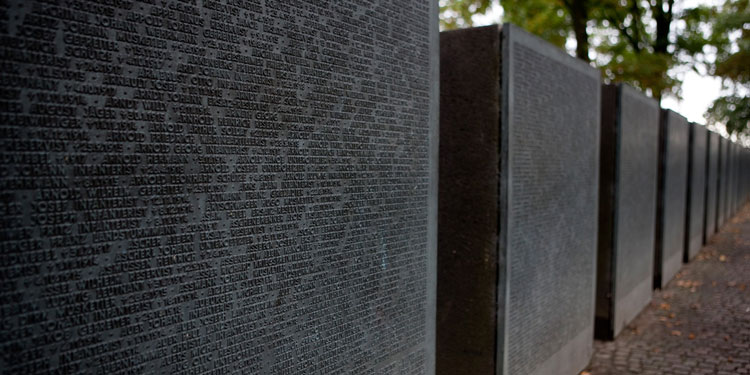 WALK SUMMARY
The battlefields and cemeteries of the Western Front are even now, approaching 100 years on, staggering in their scale and unbearably sad in their detail. Every Western European should go there, to try to understand what happened, and to have the most poignant of lessons in why peace and justice, and how to secure them in a complicated world, are so important.
This was a war that should never have happened, its causes so complex that it is hard to apportion blame fairly. It caused over four years of atrocious suffering for the combatants and their families, on multiple fronts. On the Western Front, in Belgium and north-eastern France, millions died, of whom some one million were British, Australians, Canadians and other Empire countries. It was the black inspiration of some of the worlds greatest poetry.
The famous places and events are thus for good reason, and must be seen: the great monuments to the unfound dead at Thiepval and the Menin Gate at Ypres; the preserved shell-cratered ground and trenches at Vimy, the Newfoundland Memorial Park and below the Ulster Tower; and scores of cemeteries from the horrendously huge to the pathetically small, their lovingly tended beauty adding to their extreme poignancy. The (few and small) German cemeteries are some of the saddest.
It is essential to get out into the raw countryside to get that little bit nearer understanding what it must have been like to have to go over the top and attack enemy positions across the shell-holes, mud, wire and bodies of no-mans land and to try to experience the chalky, empty expanses of the Somme or the gentle, deathly slopes of Passchendaele.
There are a wide variety of fascinating and usually highly poignant walks, although dont expect ravishing scenery: this is fairly dreary countryside, despite the occasional pretty little valley (all the more melancholy for it) in the Somme area. Several of these are in Walking the Somme or Walking the Salient.
The longest would be a three day walk of the entire 18 mile front line of the Somme (20,000 Allied soldiers killed, another 40,000 casualties, on 1 July 1916, the terrible first day). Some of the best shorter Somme walking includes:
o Walk from the quiet Blighty Valley cemetery in its pretty, wooded, shallow valley to Lonsdale Cemetery and on up the ridge to the Leipzig and Wunderwerk redoubts, cause of so much death, to the Thiepval memorial.
o A Blunden Walk over the ground where the poet got lost behind enemy lines in the Thiepval area.
o The Pals Walk at Serre, the ground where the North of England Pals Battalions attacked on 1 July and took such huge casualties.
o The Poets Walk around the Fricourt/Mametz area, where several of the war poets (including Sassoon, Graves and Noel Hodgson) fought or were on duty.
o The Yorkshire Walk in the Fricourt area, scene of the highest proportion of losses of any unit on the first day of the offensive.
o Walking the well preserved and thus particularly gripping and moving ground at Newfoundland Park and around Beaumont-Hamel.
The Ypres area is harder to find good walks in, because it is more built up.
o From Sanctuary Wood to hill 62, both on the Passchendaele Ridge, and on to Hill 60, the junction of the Passchendaele and Messine ridges, is a good walk and takes in some of the key sites.
o You can also walk from Zonnebeke to Tyne Cot British Cemetery, the largest British army cemetery in the word and not to be missed.
o Although dullish country, a walk around Plugstreet Wood, scene of the famous Christmas truce, is worthwhile.
o While not a key WW1 walk, dont miss an exploration of Vaubans great fortress ramparts at Ypres, with a particularly poignant rampart cemetery.
Verdun: the haunting scene of the dreadful 1915 battle of attrition by which the Germans meant to bleed France out of the war.
Almost all walks you could do here would be massively enhanced by an experienced guide. The cost of this does, though, militate towards getting a group of friends together to share the cost and the experience. Most randomly chosen groups will have relatives buried there, or who fought and survived. Visiting their graves is particularly poignant and immediate.
Try to go for at least 3 full days: the repetition of events, scenes and cemetery after cemetery is the best way to understand, viscerally rather than intellectually, the horrendous scale of the slaughter.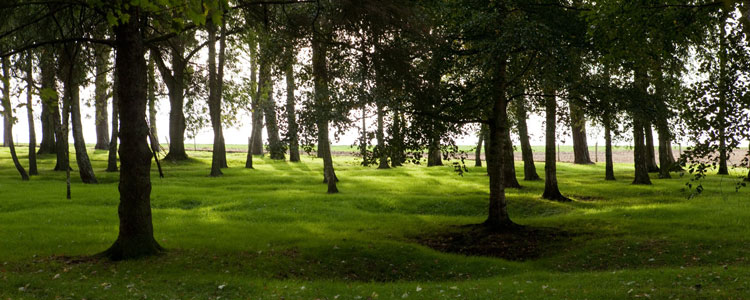 See also expedition planning, including our universal expedition checklist. Walkopedia encourages responsible travel.
Books and Maps
Books on this walk
Walking on the Somme – Paul Reed: essential for Somme walks.
Walking the Salient – Paul Reed: walking in the Ypres area.
Other books
Major & Mrs Holt's Battlefield Guide to the Somme – Tonie & Valmai Holt.
Major & Mrs Holt's Battlefield Guide to the Ypres Salient – Tonie and Valmai Holt.
Endless good books on the subject, including:
The First World War – John Keegan
The First World War – Martin Gilbert
Forgotten Victory - Gary Sheffield. ('Revisionist' in that it re-presents the fact that the allies won)
August 1914 – Barbara Tuchman
August 1914 – Aleksandr Solzhenitsyn. (The Russian angle)
Somme – Lyn Macdonald
They Called it Passchendaele – Lyn Macdonald
The Roses of No Man's Land – Lyn Macdonald
To the Last Man: Spring 1918 – Lyn Macdonald
Last Letters Home – ed. Tamasin Day-Lewis
Testament of Youth – Vera Brittain
Regeneration Trilogy – Pat Barker
Birdsong – Sebastian Faulks
Goodbye To All That – Robert Graves
Meet at Dawn, Unarmed – Andrew Hamilton and Alan Reed. (The Christmas Truce and much more)
Maps
Major and Mrs Holt's Battle Maps of the Somme, ditto of the Ypres Salient. Essential. Can be bought (with or separately from their books) fairly easily.
Stanfords: www.stanfords.co.uk. An excellent (and user-friendly) online specialist source of worldwide maps (it is also good for guidebooks).
Best times to walk/weather
Best times to walk
Any time of year. Summer for the best weather, other seasons for smaller crowds (except in the lead up to Armistice Day, 11th November) and weather / ground conditions that might remind you of what it was like.
Weather
Generally fine in season, can rain at any time of year.
For detailed weather information, have a look at: www.worldweather.org or www.bbc.co.uk/weather/world/country-guides
Getting there/transport/permits/fees
By car/ specialist bus.
Route(s)
See Walk Summary above.
Possible problems, health, other warnings
See also the websites in our useful links page for more detailed, and up-to-date, information.
Safety and problems: All walks have inherent risks and problems can arise on any walk. Many of the walks featured on this website involve significant risks and possible problems. This website cannot, does not purport to, identify all actual or potential risks, dangers and problems that may relate to a walk or a country. Any person who is considering undertaking this walk should do careful research and make their own assessment of the risks, dangers and possible problems involved. They should also go to "Important information" for further important information.
Make sure you have appropriate insurance.
Guided or independent?
Independent
You can do these walks independently.
Guided/supported
While these walks can be done independently, travelling here with a knowledgeable guide has huge advantages. Expedition organisers include:
The best option can be to make arrangements with / through individual guides. (Guides are not cheap, so it is best to get a small group of friends together to share the cost, and the experience.) We did this with Alan Reed, who we cannot recommend highly enough. He can be got at:
76 Foxes Way
Warwick,
CV34 6AV
UK
Or via email (denehouse@btconnect.com)
Accommodation
There are masses of places to stay, both in towns and in the countryside. Staying in Arras and / or Ypres, both very historic cities with delightful centres, is highly recommended. Places to stay include:
Other information and tips
Useful websites and information
There are many websites with relevant information. Here are some that we think are useful or have been recommended to us.
Other things to do in the area
Other walks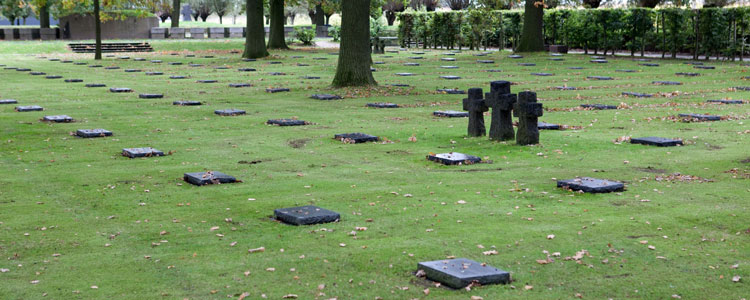 OTHER ACCOUNTS
share your experiences
Top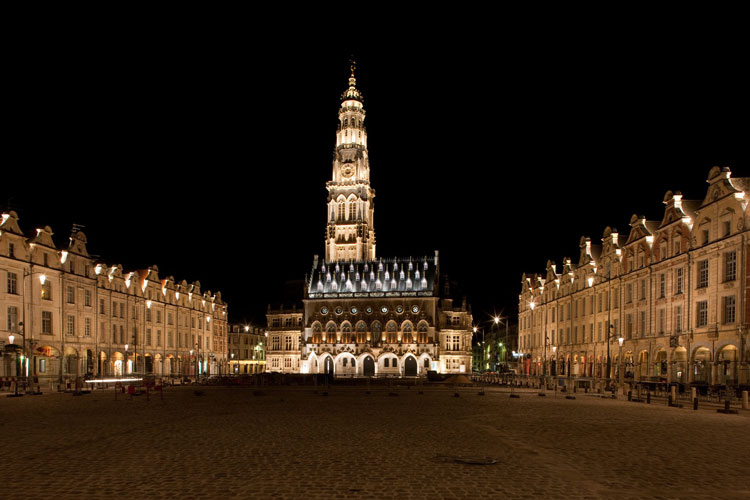 Top
Responsible travel matters, a lot. How you travel will make a real difference - for better or worse. PLEASE consider this when making plans. Read more