Camino Frances (Camino de Santiago)
Key information: Camino Frances (Camino de Santiago)
The best known and most populous of the routes across northern Spain leading to the Catholic pilgrimage site at Santiago de Compostela. The French route, which is fed at the Pyrennees by the paths that lead in across France and Switzerland.
780km trek of spiritual significance back to prehistory passes through the Roja, Burgos, and Leon before crossing the mountains to Santiago.
Stay in villages and towns along the way. Examine a plethora of cultural gems.
End up in the great pilgrim city of Santiago deeply spiritual for some, moving and thought-provoking for all.
Walkopedia rating
Walkopedia rating92
Beauty

31

Natural interest

15

Human interest

16

Charisma

32

Negative points

2

Total rating

92

Note: Neg: crowded
Vital Statistics
Length:

1 month - 1 day

Maximum Altitude:

n/a

Level of Difficulty:

Variable
Top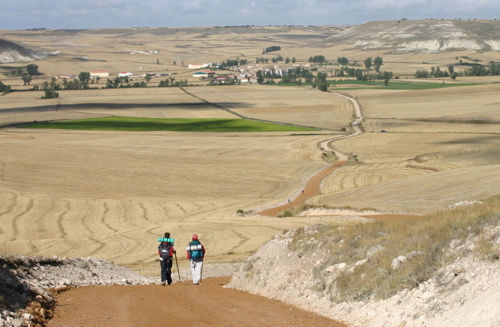 WALK SUMMARY
The Camino Frances is the most commonly-walked of the Santiago trails, and the one most people would mean when referring to the Camino de Santiago.
The route originally most popular with Medieval (and earlier it was a Roman trade route and important, also, to the pagan religions whose scallop shell fertility symbol remains the symbol of the walk today) pilgrims passing through France (including those coming from Germany, Switzerland and the Low Countries), its start-point is, officially, at St Jean Pied-du-Port on the French side of the border, or Roncesvalles on the Spanish.
This is a walk of some 780km though pilgrims are, in fact, only required to complete the last 100km on foot which passes through the hills of the Basque, on down to Pamplona, Burgos, Leon, the hot flat plain of the meseta the towns of the Rioja, Astorga and the Galician hills. This route generally presents no problems in terms of difficulty; the main challenge is simply its length.
Allow a month to walk its length, and tack on time for rest stops and cultural sightseeing; the routes spiritual importance, and its importance in the political development of Europe the protection of pilgrims on this road was one of the primary drivers behind the expulsion of the Moors from northern Spain have left it scattered, even outside the great cities, with architectural and archaeological gems that validate leisurely exploration. For a suggested itinerary, try here
See Route below for extensive further information.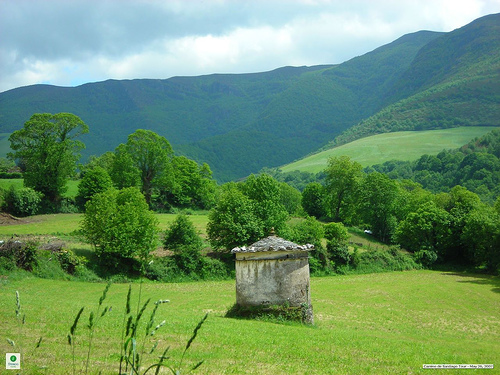 See also expedition planning, including our universal expedition checklist. Walkopedia encourages responsible travel.
Books and Maps
Books on this walk
Walking the Camino De Santiago: From St-Jean-Pied-de-Port to Santiago De Compostela and on to Finisterre Benjamin Cole and Bethan Davies/Pili Pala Press: good overview of the Camino Frances.
The Way Of St James – Alison Raju/Cicerone: accurate distances, and nice and light for a backpack, but not exhaustive
The Roads to Santiago: The Medieval Pilgrimage Routes Through France and Spain to Santiago De Compostela Derry Brabbs/Frances Lincoln Publ.: architecture-heavy overview of all the routes; good preparatory reading, but too unwieldy for a backpack
The Pilgrimage Road to Santiago: The Complete Cultural Handbook David M Gitlitz and Linda Kay Davidson/St Martin's Press: cultural – everything from architecture to folklore – guide to the Camino; not much use as a walking guide, but exhaustively fascinating for those who want to look up from the path
Pilgrim's Guide to the Camino De Santiago (Camino Guides) [Abridged] John Brierley/Findhorn Press: lightweight, with good maps; informational emphasis on the spiritual element
Slackpacking the Camino Frances - Sylvia Nilsen
The Confraternity of St James sells detailed booklets on all the routes through its bookshop.
Other books:
Lonely Planet Spain David Simonis, Susan Forsyth, John Noble/Lonely Planet: standard LP guide has a section on the route
The Cockleshell Pilgrim: A Medieval Journey to Compostela – Katherine Lack/SPCK: entertaining academic tome piecing together the Medieval pilgrim experience.
The Camino: A Pilgrimage of Courage Shirley Maclaine/Pocket Books: actress and celebrated bonkers-woman's entertaining account of her spiritual experiences along the path http://www.amazon.co.uk/Camino-Pilgrimage-Courage-Shirley-MacLaine/dp/0743409213/ref=sr_1_9?ie=UTF8&s=books&qid=1272802908&sr=1-9
As I Walked Out One Midsummer Morning Laurie Lee/Penguin: the "Cider with Rosie" author's lyrical account of his coming-of-age year walking across pre-civil-war Spain, still full of echoes today
Maps
Camino De Santiago - Maps: St. Jean Pied De Port / Roncesvalles - Finisterre Via Santiago De Compostela John Brierley/Findhorn Press
Stanfords: www.stanfords.co.uk. An excellent (and user-friendly) online specialist source of worldwide maps (it is also good for guidebooks).
Best times to walk/weather
Best times to walk
May-October
Weather
Though this is not the baking costa territory of the south, temperatures can soar in Summer months and you should carry proper waterproofing as rain is common in the mountain areas.
For detailed weather information, have a look at: www.worldweather.org or www.bbc.co.uk/weather/world/country-guides
Getting there/transport/permits/fees
Biarritz (France) is the nearest airport to the start of the Camino Frances; St Jean Pied de Port and Roncesvalles are a short hop from there by train/bus. Pamplona also has an airport, and is on the same train line that serves St Jean. Buses ply the whole of the Camino; the primary northern Spanish bus company, ALSA's, website is here.
Also try SNCF, France's wonderful train system, which has its website here.
Also try Eurolines, the network of European coach operators here.
Many followers of these routes use organizers to transport their baggage. See "Guided or Independent" below.
No permits are needed to do this walk. However, a Pilgrim's Passport (see "Other Information and Tips, below) is a very useful document and will open doors that would otherwise remain firmly closed.
Route(s)
The route, partly paved road and partly footpath, is well-marked from its start-point in the small medieval town of St Jean Pied-du-Port with both the scallop shell pilgrim symbol, bright yellow painted arrows and the occasional arrow of local cobbles; it should be hard to lose your way.
The path winds through Pyrenean Basque moorland across the Spanish frontier, and down to the village of Roncesvalles, scene of the defeat of Charlemagne and the death of Roland (788) (25km – no hostels before here). From here, it's a couple of days (41km), via Larrasoana, of varied moor-and-woodland to Pamplona, the capital of the Navarre. Most famous for its July bull-run, this fine 2000-year-old city deserves at least a day's pause for its gothic cathedral, fine Baroque architecture and parks built into medieval fortifications.
The path then continues, hill country gradually giving way to rich agricultural and wine-growing land and a fine Roman road some of the way, through Puente la Reina, Estella (churches and a palace) and Torres del Rio to Logrono, capital of the Rioja (whose culture, unsurprisingly, revolves largely around viniculturural pursuits) (4 days, 89km). You are now in full-on wine country; a well-kept path takes you (5 days; 124km) through vineyards and farms and later a stretch of heathland via Naverete (where Joan of Arc had her hospital), Najera, Santo Domingo de la Calzada, Belorado and San Juan de Ortega to Burgos (definitely worth a stop – a cathedral, fine churches, convents, Roman remains and grand gothic arches).
On (7 days, 175km; two long days and four relatively gentle ones) through fine agricultural land via Castrojeriz (a long-haul 39km; be prepared), Fromista, Carrion de las Condes, Sagahun(38km), El Burgo Raneros, Mansillas de las Mulas to Leon, capital of the province of that name (cathedral, ancient walled city, Roman remains, and a maze of medieval streets, plus a lively bar-and-nightclub quarter in among some commendable modern architecture). This is the last major city before Santiago itself; it might well be a good idea to rest up here before the push on up into the mountains that divide Castile et Leon from Galicia.
The waymarks can be hard to pick up again here, but the city is full of pilgrims; the route then follows a major road for some way before passing through Villadongas, through flat, fen-like land to Astorga (Gaudi-built Bishop's palace), and Rabanal del Camino (3 days, 69km), where the road begins to climb up into the mountains (33km, a lot of it uphill, but with some basic refugios on the way) to Ponferrada (a fairytale Templar castle and a wonderful Mazarabic basilica, Roman goldmines). From here's it's 23km to Villafranca del Bierzo, where the route splits into the spectacular high route (wonderful views down into the valleys) and the easier road route (still pretty quiet, as most traffic goes via the new motorway) – take care to spot the arrow on the pavement where it divides as it's easy to miss. Whichever route you take, there's still a long ascent (2 days, 28km) to the refugio at O Cebreiro, by which time you will have entered Galicia. Path is then one of high, but agricultural, mountain country via Sarria before descending to Portomarin, where the old town was sacrificed to a reservoir (2-3 days, 60km).
More climbing through the Galician hills and eucalyptus groves to Palas de Rei and Arzua (2-3 days, 53km) – from where it's a less strenuous agricultural 39km to your final destination, the towers of the cathedral drawing you on as they rise over the horizon.
There are lots of photos to help you plan which parts of the route you would like to walk here.
Possible problems, health, other warnings
Mountain weather:

there are no extreme mountains on this route, but allow for rain, cold and wind and even snow, depending on your time of walking, and come prepared.
Heat

and strong sun. Carry enough water and protect yourself.
See also the websites in our useful links page for more detailed, and up-to-date, information.
Safety and problems: All walks have inherent risks and potential problems, and many of the walks featured on this website involve significant risks, dangers and problems. Problems of any sort can arise on any walk. This website does not purport to identify any (or all) actual or potential risks, dangers and problems that may relate to any particular walk. Any person who is considering undertaking this walk should do careful research and make their own assessment of the risks, dangers and possible problems involved. They should also go to "Important information" for further important information.
Make sure you have appropriate insurance.
Guided or independent?
Independent
You can do these walks independently.
Guided/supported
Many organizations can arrange expeditions, and, given the length of the routes, this could be useful logistically. (Bear in mind that the religious/spiritual elements of a group can vary hugely when choosing your company.) Operators can also organise accommodation, meals and picnics as well as (crucially) luggage transport while allowing walkers to remain self-guided.
• Follow the Camino - (several routes)
• Macs Adventure –(Camino Frances)
• On Foot In Spain –(Camino Frances and Picos de Europa)
• Spanish Adventures – (Camino Frances and Camino del Norte)
• Headwater run a luxury, eleven day tour along the Camino de Santiago.
• Explore! - www.explore.co.uk - reputable and experienced organisers.
• Wilderness Travel – www.wildernesstravel.com
• Pilgrim Routes run guided walks of various sections of the Camino Santiago.
Accommodation
There is plentiful accommodation in towns and villages on the route; but hostelries seem to open and close at breakneck speed, so guidebooks are not 100% reliable.
Most towns have albergues, or hostels – but they are reserved for pilgrims only. A Pilgrim's passport card (see other information and tips) is essential to stay in these. These are of course the most "authentic" way to travel the Camino, but can be "hair shirt" and prone to noxiously early and noisy departures keen to bag their space in the next one.
See a comprehensive list of albergues here.
Find hostels along the route at Hostelbookers.com
Other information and tips
To prove that they have completed their pilgrimage (the last hundred km by foot, or 200km by bike) and collect their plenary indulgence, pilgrims secure and carry a credencial card, which they get stamped at inns, bars, restaurants, churches and albergues along the way, and present at the pilgrims' office at Santiago de Compostela to receive a certificate. The passport is also essential to prove pilgrim status and gain access to the pilgrims' hostels along the way – definitely the cheapest form of accommodation. Passports are available from the confraternity organizations in your country, or from the common start points on the route. For further information http://www.csj.org.uk/how-to-get-a-credencial.htm (UK) and http://www.americanpilgrims.com/camino/credential_req.html (US) are good places to start.
Though it's rare for the route to not pass through habitations with shops and cafes, none of these can be entirely relied on to be open (or indeed serving food). Highly recommend making sure you have emergency supplies at all times in case a scratch meal is needed, and sufficient water for the day if you don't want to rely on the pilgrim fountains scattered along the route.
Useful websites and information
There are many websites with relevant information. Here are some that we think are useful or have been recommended to us.
• Exhaustive, information-and-picture-filled site covers all routes.
• less exhaustive, but less confusing, too.
• every Pilgrim Guide you could ever need.
• The Camino Frances, step-by-step.
• Try www.flickr.com for pictures of this walk.
Other things to do in the area
Other walks
Wonderful walking in the Picos de Europa and Pyrenees [link later]
Other activities
Superb opportunities for lovers of church history and architecture, and if you're lucky you might drift through a fiesta or other festival en route.
Safety and problems: All walks have inherent risks and potential problems, and many of the walks featured on this website involve significant risks, dangers and problems. Problems of any sort can arise on any walk. This website does not purport to identify any (or all) actual or potential risks, dangers and problems that may relate to any particular walk.

Any person who is considering undertaking this walk should do careful research and make their own assessment of the risks, dangers and possible problems involved. They should also go to "Important information" for further important information.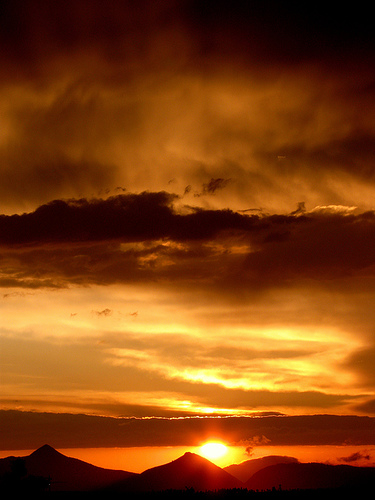 OTHER ACCOUNTS
share your experiences
Top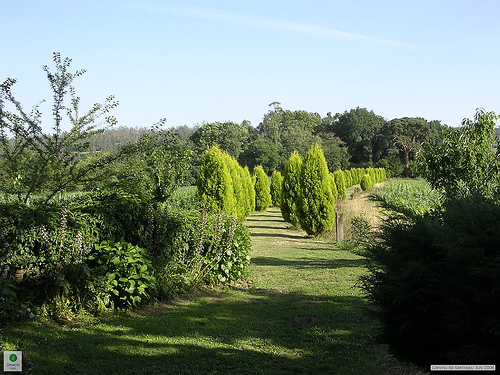 Top
Responsible travel matters, a lot. How you travel will make a real difference - for better or worse. PLEASE consider this when making plans. Read more