Camino del Norte (Camino de Santiago alternative route)
Key information: Camino del Norte (Camino de Santiago alternative route)
The toughest, but arguably the most beautiful, of the many branches of the Camino de Santiago pilgrim route culminating at Santiago de Compostela.
Stunning maritime-mountain scenery is the main feature of this 825km route, which hugs the Bay of Biscay, passing beneath the Picos de Europa before turning inland to Galicia.
This is an occasionally tough walk, often in remote mountains, on which you will have to be self-sufficient or supported, as pilgrim accommodation can be sparse in places. The whole of this beautiful coast is prone to fog and heavy rain, which can last for days at a time.
Walkopedia rating
Walkopedia rating92
Beauty

32

Natural interest

15

Human interest

15

Charisma

32

Negative points

2

Total rating

92

Note: Neg: often wet
Vital Statistics
Length:

825km (5-6 weeks)

Level of Difficulty:

Variable
Top
WALK SUMMARY
Of the many routes used by pilgrims to the reputed burial-place of St James at Santiago de Compostela, the Camino del Norte is one of the less heavily-populated but arguably, at least in its western reaches, the most beautiful. Stunning coastal and mountain scenery carry this route some 825km along Spains north coast, starting at Irun, near the French border and passing through the western Basque, Guernica, Bilbao, Santander, Llanes, skirting the foothills of one of Europes great mountain wildernesses, the heavily-protected Picos de Europa and on along the coast before it swings inland through the hills of Galicia.
This is definitely a route for the more hardy walker, being both prone to rain, fog and generally harsh weather conditions dictated by its situation on the Bay of Biscay, and involving some steep climbs. It rewards with breathtaking vistas and uncrowded architectural gems at pretty much every corner, while on many stretches one can go the best part of a day without being troubled by other people.
The really hardy can take the inland trail, the Camino Primitivo, as it splits off at Villaviciosa and cuts through the high Galician mountain range. This is the original, ancient, pilgrim trail, but the church long since decided that a plenary indulgence could be qualified for by less energetic struggles. Supplies and accommodation along the route are occasionally sparse as a consequence, and care needs to be taken to make sure you come prepared; a tent is recommended.
This is rainy country and views can be lost in fog; you probably need to carry camping equipment if doing the whole route.
See Route below for extensive further information.
See our Camino de Santiago overview page to put the del Norte and other caminos into context.
See also expedition planning, including our universal expedition checklist. Walkopedia encourages responsible travel.
Books and Maps
Books on this walk
There seems to be a shortage of books on this route.
Anglophones might want to try Los Caminos Del Norte: Irun to Villaviciosa No. 1, Villaviciosa to Arzua No. 2 and Camino Primitivo, all by Eric Walker/Confraternity of St James
Francophones might want to try Le Chemin Côtier Camino del Norte Vers Saint-Jacques-de-Compostelle : Guide pratique du pèlerin - Jean-Yves Grégoire, Françoise Pinguet/Rando
Hispanophones can try Camino del Norte (La Otra Orilla/ the Other Shore) - Horacio Vazquez / Grupo Editorial Norma
The Roads to Santiago: The Medieval Pilgrimage Routes Through France and Spain to Santiago De Compostela Derry Brabbs/Frances Lincoln Publ.: architecture-heavy overview of all the routes; good preparatory reading, but too unwieldy for a backpack
The Pilgrimage Road to Santiago: The Complete Cultural Handbook David M Gitlitz and Linda Kay Davidson/St Martin's Press: cultural – everything from architecture to folklore – guide to the Camino; not much use as a walking guide, but exhaustively fascinating for those who want to look up from the path
The Confraternity of St James sells detailed booklets on all the routes through its bookshop.
Other books
Lonely Planet Spain David Simonis, Susan Forsyth, John Noble/Lonely Planet: standard LP guide has a section on the route
The Cockleshell Pilgrim: A Medieval Journey to Compostela – Katherine Lack/SPCK: entertaining academic tome piecing together the Medieval pilgrim experience.
The Camino: A Pilgrimage of Courage Shirley Maclaine/Pocket Books: actress and celebrated bonkers-woman's entertaining account of her spiritual experiences along the path.
As I Walked Out One Midsummer Morning Laurie Lee/Penguin: the "Cider with Rosie" author's lyrical account of his coming-of-age year walking across pre-civil-war Spain, still full of echoes today
Maps
Somiedo Natural Park (waterproof): map of the area bordered by the two northern routes of the Camino http://www.stanfords.co.uk/stock/somiedo-natural-park-waterproof-107915/
Stanfords: www.stanfords.co.uk. An excellent (and user-friendly) online specialist source of worldwide maps (it is also good for guidebooks).
Best times to walk/weather
Best times to walk
June-September
Weather
Though this is not the baking costa territory of the south, temperatures can soar in Summer months and you should carry proper waterproofing as rain is extremely common.
For detailed weather information, have a look at: www.worldweather.org or www.bbc.co.uk/weather/world/country-guides
Getting there/transport/permits/fees
Nearest airports: Bilbao, Santander.
Depends, obviously, on your planned route and how much of it you are going to do. Buses ply the whole of the area (other than parts of the Camino Primitivo??) through which the Camino runs, though obviously parts of it are at some distance from roads/stops. The primary northern Spanish bus company, ALSA's, website is here.
The Spanish rail network site is here.
Also try Eurolines, the network of European coach operators.
Some followers of this route use organizers to transport their baggage. See "Guided or independent" below.
No permits are needed to do this walk. However, a Pilgrim's Passport (see Other Information and Tips, below) is a very useful document and will open doors that would otherwise remain firmly closed.
Route(s)
For a suggested itinerary, try: http://santiago-compostela.net/cdn/index_cdn_en.html
The route, partly paved road and partly footpath, is well-marked with both the scallop shell pilgrim symbol, bright yellow painted arrows and the occasional arrow of local cobbles; though some sneaky agrotourism businesses have taken to using the arrows to lure you to their doors, so exercise a little caution when blindly following.
The official start of the route is at Irun, on the Spanish-French border. Some dull, motorway-shadowed walking can be cut out, however, by catching a bus to San Sebastian Donastia, 40km along the coast. There's an albergue (pilgrim hostel) about an hour along the route from here; follow the arrows. From here roughly 4 days (93km) will take you through the rickety dairy country of the Basque foothills via Orio, Zumaia and Zenaruzza to Guernica, scene of the civil war massacre (and subject of the famous Picasso painting) and some very moving memorials.
Bilbao is 39km beyond – a large industrial city, this nonetheless deserves a day's stop for the Gulbenkian Museum it houses. The route then swings coastwards via Portugalete, Castro Urdiales and Santona towards the wonderfully self-regarding regional capital, Santander (70km); damp low country that has some interesting churches but not many scenic thrills to offer. Navigating the Santander peninsula from Somo as far as Barredo can be done – very scenically – by a combination of boat and train. This is generally advisable as, though Santander is worth visiting, doing so is a 30-odd km tricky trek over wide rivers and marshland; some of the walking route also involves a railway bridge, which is only for the stout of nerve and fleet of foot.
Beyond Barredo, the track dries out and becomes more interesting again, swinging coastwards for a long (70km), scenic maritime walk (and inland for occasional river crossings), into Asturias, the high mountain range of the Picos de Europa rising up to your left, to the very civilized town of Llanes. Another 50km takes you on to Villavicosa, where the Camino Primitivo splits off to the left to climb up into the hills while the Norte continues to hug the coast; between Llanes and Ribadeo (another 150km after Villavicosa) there is precious little accommodation – so be warned.
After Aviles, the Norte rises up through eucalyptus groves, between the E-70 motorway and the ocean, the sea views getting increasingly spectacular, crossing the river Navia and entering Galicia, and meanders to the pleasant rural resort town of Ribadeo, where the route finally turns south through the Galician hills. From here, it's a mere couple of hundred kilometers, passing through Gondan, Mondonedo, Vilalba, Sobrado and Arzua before the path joins the Camino Frances shortly before you reach your destination.
The 320km Camino Primitivo deviation is possibly more picturesque than the Norte, especially if you're beginning to feel that you've had enough sea views. From Villavicosa, the trail follows generally well-kept tracks up and up into the high Galician mountains, passing through wonderfully isolated farms and villages, touching down in the cities of Oviedo and the gorgeous, walled Lugo. It's a tough walk because you never really reach a high and stay there; a day's walking will inevitably involve considerable variations in altitude as the trail plunges into valleys and back up the next hillside. But the upside is that the locals are reported to be the friendliest and most hospitable of those on all the Santiago trails; and for those who love mountains and a real sense of the ancient, it can't be beaten.
Possible problems, health, other warnings
Mountain weather:

rain, cold, wind and even snow are possible. Come prepared.
Heat

and strong sun. Carry enough water and protect yourself.
See also the websites in our useful links page for more detailed, and up-to-date, information.
Safety and problems: All walks have inherent risks and potential problems, and many of the walks featured on this website involve significant risks, dangers and problems. Problems of any sort can arise on any walk. This website does not purport to identify any (or all) actual or potential risks, dangers and problems that may relate to any particular walk. Any person who is considering undertaking this walk should do careful research and make their own assessment of the risks, dangers and possible problems involved. They should also go to "Important information" for further important information.
Make sure you have appropriate insurance.
Guided or independent?
Independent
You can do this walk independently.
Guided/supported
Various organizations can arrange expeditions, and, given the length of the routes and sparseness of accommodation in places, this could be very useful logistically. Bear in mind that the religious/spiritual elements of a group can vary hugely when choosing your company. Operators can organise accommodation, meals and picnics, as well as (crucially) luggage transport, while allowing walkers to remain self-guided.
Accommodation
Accommodation can be sparse and hard to find on both the Camino del Norte and the Camino Primitivo; and hostelries, particularly on the Norte, seem to open and close at breakneck speed, so guidebooks are not 100% reliable.
Many towns have albergues, or hostels – but they are reserved for pilgrims only. A Pilgrim's passport card (see other information and tips) is essential to stay in these. These are of course the most "authentic" way to travel the Camino, but can be "hair shirt" and prone to noxiously early and noisy departures keen to bag their space in the next one. And be warned – just because an albergue exists is no guarantee that it will be open – or that it will have anything as luxurious as a bed. A list of quite a lot of albergues can be found here, but it's far from exhaustive:
Find hostels along the route at Hostelbookers.com.
Other information and tips
To prove that they have completed their pilgrimage (the last hundred km by foot, or 200km by bike) and collect their plenary indulgence, pilgrims secure and carry a credencial card, which they get stamped at inns, bars, restaurants, churches and albergues along the way, and present at the pilgrims' office at Santiago de Compostela to receive a certificate. The passport is also essential to prove pilgrim status and gain access to the pilgrims' hostels along the way – definitely the cheapest form of accommodation. Passports are available from the confraternity organizations in your country, or from the common start points on the route. For further information http://www.csj.org.uk/how-to-get-a-credencial.htm (UK) and http://www.americanpilgrims.com/camino/credential_req.html (US) are good places to start.
Though it's rare for the route to not pass through habitations with shops and cafes, none of these can be entirely relied on to be open (or indeed serving food) and the albergues can be quite isolated. Highly recommend making sure you have emergency supplies at all times in case a scratch lunch or supper is needed, and sufficient water for the day if you don't want to rely on the pilgrim fountains scattered along the route. Bear in Mind that chunks of the Camino Primitivo are very isolated and will need greater planning where supplies are concerned.
The albergues on this route can be very basic. Even if you have no plans to camp, some sort of sleeping mat in your kit would come in handy.
Useful websites and information
There are many websites with relevant information. Here are some that we think are useful or have been recommended to us.
• Exhaustive, information-and-picture-filled site covers all routes.
• less exhaustive, but less confusing, too.
• every Pilgrim Guide you could ever need.
• Try www.flickr.com for pictures of this walk.
Other things to do in the area
Other walks
The Camino de Santiago follows many routes across Spain and beyond. See our Overview Page for other suggestions. Wonderful walking in the Picos de Europa.
Other activities
Superb opportunities for lovers of history and church architecture, and if you're lucky you might drift through a fiesta or other festival en route. The Norte also offers lovely opportunities for a bit of beach life, and for surfing in the thundering Atlantic waves.
Safety and problems: All walks have inherent risks and potential problems, and many of the walks featured on this website involve significant risks, dangers and problems. Problems of any sort can arise on any walk. This website does not purport to identify any (or all) actual or potential risks, dangers and problems that may relate to any particular walk.

Any person who is considering undertaking this walk should do careful research and make their own assessment of the risks, dangers and possible problems involved. They should also go to "Important information" for further important information.
COMMUNITY COMMENTS AND PHOTOS
Name: Jovita
Posted on: 06/10/2015
Greetings Please edit your info regarding the Camino Primitivo in respect of carrying a tent: not necessary. I have just completed it. Regarding remoteness and being self-sufficient there is only one day that required you carry lunch and water over the Hospitales route from Borres. The rest of the route there are sufficient albergues and bar/cafes along the way for lodgings and meals. I do agree that the Primitivo is the toughest of them all, but not difficult for experience hikers.
Walkopedia says THANK YOU Jotiva
Name: Roger Andout
Posted on: 24/01/2016
Hi Jovita, I hope to walk the Primitivo in April this year (2016) and would be glad of any tips/suggestions. Thanks.

Name: henryw2536
Posted on: 17/02/2016
Hello everyone my brother and I are planning on walking El Camino del Norte this summer starting around mid June. I would love some feedback from you that have done it. How long did it take you to walk it? How many KM's a day? We have all the time we need to complete it; I read it takes anywhere from 4-8 weeks. We are thinking 7 to give us time to explore, visit some friends, and not need to be pressed for time. Say we walk for 40 of the 50 days, this would require about 21 KM a day. Does this sound reasonable? Thanks Henry


Your comments on this walk, your experiences and suggestions, and your photos are very welcome. Where appropriate, you will be credited for your contribution.
Top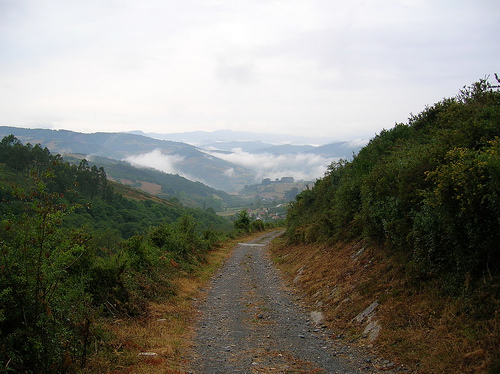 OTHER ACCOUNTS
share your experiences
Top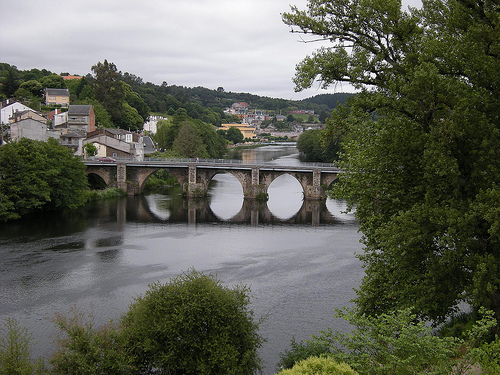 Top
Responsible travel matters, a lot. How you travel will make a real difference - for better or worse. PLEASE consider this when making plans. Read more