The Prophet's Trail
Key information: The Prophet's Trail
A delightful walk which meanders through highland forest harboring interesting wildlife and local traditional farmland (olive and vines, orchards and some crops) to the ruins of two Byzantine churches on a hill above the village where Elijah is said to have been born. Excellent views across the Jordan valley some 1,000ft below.
Walkopedia rating
Walkopedia rating82
Beauty

28

Natural interest

15

Human interest

8

Charisma

31

Negative points

0

Total rating

82
Vital Statistics
Length:

8 or 17km

Maximum Altitude:

1,200m

Level of Difficulty:

Moderate
Top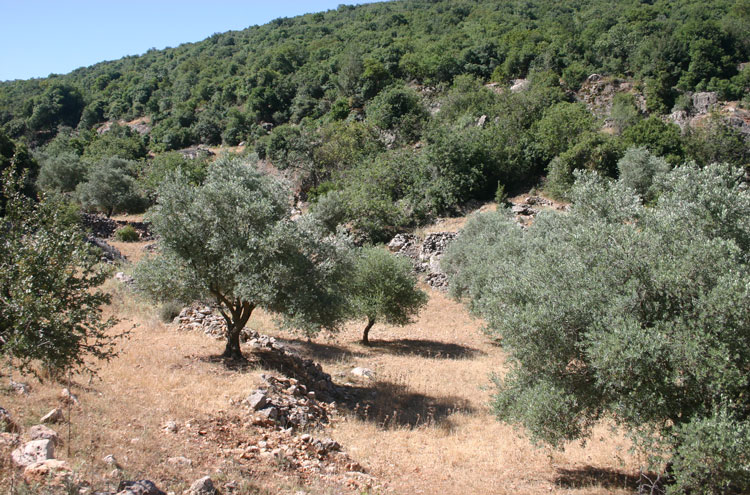 WALK SUMMARY
The Ajloun Highlands are refreshingly cool (well, everything is relative) compared to furnaces of Petra and Wadi Rum. The Ajloun Woodland Reserve was set up in 1988 to protect some fine forests, and is also a reserve for roe dear, wild boar, jackals, hyenas and wolves.
The Prophets Trail is a gem of a walk, scoring high on the Delightful Experience Index. Starting at the reserves visitor centre, it drops through olive and vine groves, then apple orchards, into a fine forest of deciduous and evergreen oak, beautiful-barked strawberry trees, with glades of local sage and wild roses (when we were there in mid May), emerging into the groves and fields of the Melina Valley. Turning left (good rest-spot on a shady bank with views back up the valley), follow another lovely wooded valley up to a slightly disappointing section of road.
You then circle round above a ravine, through fine open woodland with views of the hillock that is Mar Elias (a major hill from the Jordan valley side), to your destination, where Elijah was said to have been born and where the ruins of two Byzantine churches have been excavated. It is a delight to sit under the deep shade and contemplate the vast view across the Jordan Valley towards the West Bank and Israel.
This is an 8 km walk, which takes approaching 4 leisurely hours (including stops and discussions with your guide (ours, was very nice, in his mid 20s). A guide is compulsory and helpful, as the trail frequently veers off onto the faintest of animal tracks.
From Mar Elias you can walk another 9 km (4hrs) to the dramatic Ajloun Castle on its crag above Ajloun town. From Mar Elias, the route looked lovely, but time did not allow and Walkopedia had to scurry away.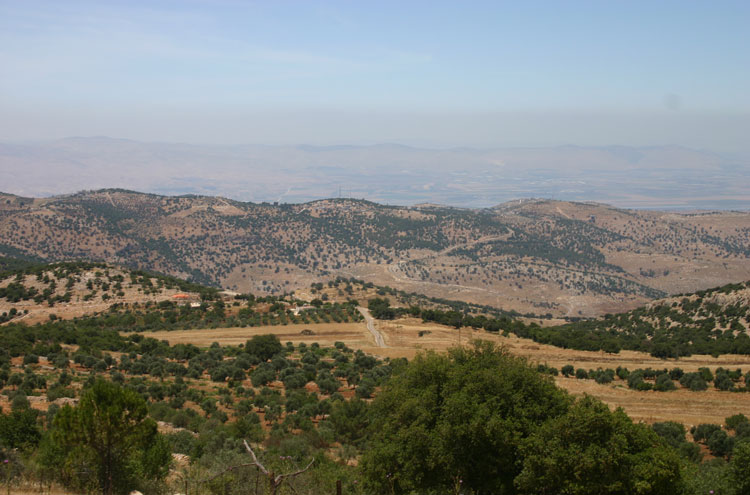 See also expedition planning, including our universal expedition checklist. Walkopedia encourages responsible travel.
Books and Maps
Books on this walk
Jordan: Walks, Treks, Caves, Climba and Canyons – Cicerone, by Di Taylor and Tony Howard. You must have this book.
Jordan – Lonely Planet, by Hugh Finlay
The Rough Guide to Jordan – by Matthew Teller
Jordan Insight Guide – by APA Publications.
Other books
Travels in Syria and the Holy Land – J.L. Burckhardt: detailed account of the travels of the 19th century "rediscoverer" of Petra.
Married to a Bedouin – by Marguerite Geldermalsen
Jordan Jubilee – Ruth Caswell http://www.jordanjubilee.com/book/bookorder.htm or in various shops in-country.
Maps
Stanfords: www.stanfords.co.uk. An excellent (and user-friendly) online specialist source of worldwide maps (it is also good for guidebooks).
Best times to walk/weather
Best times to walk
Spring (late January to mid May) and autumn (October and November) are best: generally clear, sunny days and moderate temperate make them the best times to visit. To avoid tour-bus crowds, early morning and late afternoon are best.
March to mid April for the best of the wild flowers.
Weather
During November to April there can be rain and even snow. Summers see very hot temperatures and should be avoided.
For detailed weather information, have a look at: www.worldweather.org or www.bbc.co.uk/weather/world/country-guides
Getting there/transport/permits/fees
Royal Jordanian, the national airline, flies to Amman from mumerous destinations worldwide. British Airways, BMI, Air France, Klm and Lufthansa also operate routes to the capital.
A visa is needed to enter Jordan: you can obtain single entry visas – valid foe one month from any port of entry (except the King Hassein Bridge at the Jordan/Israel border), costing about ten Jordanian Dinars (around £7, €9 or $14).
Those on organised expeditions are likely to be transported form arranged departure points, usually Amman airport.
Many visitors hire a car and driver, which is still (as of 2010) a surprisingly cheap option. You can get to Petra by bus.
Entry fees apply for the Nature reserve, and you need to book in advance for many of these trails.
Route(s)
Possible problems, health, other warnings
· Heat and strong sun. Carry enough water and protect yourself.
· Heights: some of these walks are not for those who have difficulties with heights.
· Dangerous animals including snakes and scorpions. Take all appropriate precautions.
· This is remote country: help may be hard to get if things go wrong.
· Health risks: you may not get prompt medical help of a standard available elsewhere should you become ill. Potential problems include insect born diseases – and water-born, a problem because of a lack of safe drinking water. Come prepared, including getting all appropriate inoculations/medications.
· Stability: as of 2010, Jordan has been safe and stable for years. But the region is inherently unstable, so check the current position.
See also the websites in our useful links page for more detailed, and up-to-date, information.
Safety and problems: All walks have inherent risks and problems can arise on any walk. Many of the walks featured on this website involve significant risks and possible problems. This website cannot, does not purport to, identify all actual or potential risks, dangers and problems that may relate to a walk or a country. Any person who is considering undertaking this walk should do careful research and make their own assessment of the risks, dangers and possible problems involved. They should also go to "Important information" for further important information.
Make sure you have appropriate insurance.
Guided or independent?
The first question is: how do you plan to get about, generally? Public buses cover many places, but don't go to Wadi Rum or out-of-the-way sites. Many people hire taxis or cars, or cars with drivers, still a relatively good value option and one which can add huge benefits in local know-how.
And: do you make your own arrangements (perfectly doable especially if you have a helpful driver), or use travel company? The latter will add cost but will simplify the process.
We used Petra Tours (www.petratours.com) to arrange our 8-day expedition. They are a large and reputable local firm and, while not walking specialists, made generally very satisfactory arrangements to fit the detailed plans we gave them. We were lucky to get the delightful and kind Ahmed Tahoon (mob (+926) 799249146) as a driver (you can ask him specifically): knowledgeable and happy to expand on any subject.
There is a multitude of Jordan tour organizers, including the following:
You are required to use a local guide for The Prophet's Trail. You can hire a guide from the Reserve Centre.
Accommodation
Most people come here on day trips from Amman, usually taking in Jerash as well.
Other information and tips
Tipping: a delicate subject. Guides, drivers etc do not necessarily earn high wages as they are expected to get good tips. So, if you get decent service, you should err on the side of generosity. Regard it as a cost to plan for.
Useful websites and information
There are many websites with relevant information. Here are some that we think are useful or have been recommended to us.
Other things to do in the area
Other walks
Wadi Rum; Lawrence of Arabia's refuge and a desert of wondrous multi-hued rock formations and barren, rugged terrain.
100km guided walks to Rum, or 150km to Aqaba, afford spectacular vistas across desert and terrain so bizarre and barren that it is easy to understand how Petra managed to get entirely lost to the outside world for the best part of 400 years.
Jordan has a huge variety of great walks: there is likely to be good walk within range, where ever you may be. The Cicerone book has a multitide of ideas. Have a look at Dana and Wadi Mujib areas.
Other activities
Various street festivals are organised throughout Jordan in the summer months. The festival celebrating the end of Ramadan, the Muslim month of fasting, is a particularly special occasion.
Jordan is crammed with historical and archaeological marvels: particularly recommended, the Roman ruins at Jerash, in the north and Crusader castle at Al-Karak.
Aqaba has plentiful hotels and famous Red Sea diving and snorkeling.
The Dead Sea: via several hotels and spas can often be organised on day-trips and shuttles from Amman. As well as its historical significance, the Dead Sea is renowned for its healing effects.
Safety and problems: All walks have inherent risks and potential problems, and many of the walks featured on this website involve significant risks, dangers and problems. Problems of any sort can arise on any walk. This website does not purport to identify any (or all) actual or potential risks, dangers and problems that may relate to any particular walk.

Any person who is considering undertaking this walk should do careful research and make their own assessment of the risks, dangers and possible problems involved. They should also go to "Important information" for further important information.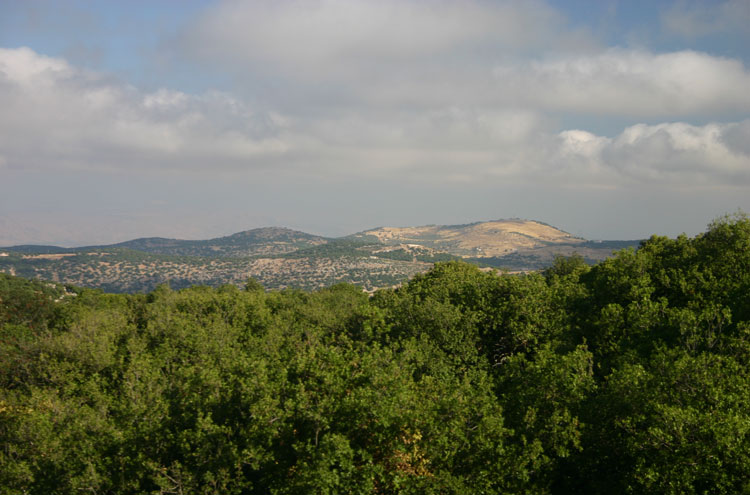 OTHER ACCOUNTS
share your experiences
Top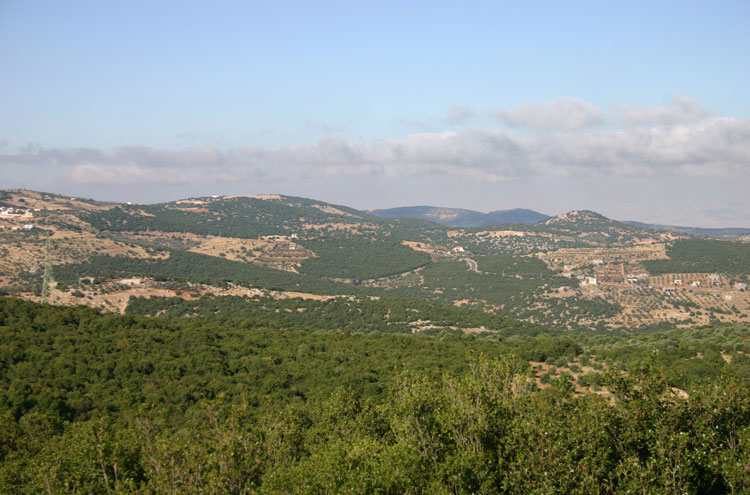 Top
Responsible travel matters, a lot. How you travel will make a real difference - for better or worse. PLEASE consider this when making plans. Read more