Atacama Desert
Key information: Atacama Desert
High-altitude desert plateau, arguably the worlds driest place. Amazing, sometimes weird, and hugely varied scenery.

Peaks including the worlds highest volcano go up to 6893m and many are walkable without specialist skills, as the arid climate means no glaciation.

Despite the climate, Atacama plays host to a surprising variety of wildlife, flora and human beings, and was the site of the most advanced of the pre-Columbian societies.

A huge variety of three-hour to three-day walks are easily arranged. They include great flamingo-filled salt lakes, the El Tatio geysers or the Catarpe Inca ruins outside San Pedro. Because of the logistical demands involved, serious trekking is an expensive undertaking here.

This is high-altitude, tough landscape. Take care and be prepared.
Walkopedia rating
Walkopedia rating84
Beauty

32

Natural interest

18

Human interest

0

Charisma

34

Negative points

0

Total rating

84
Vital Statistics
Length:

Variable

Maximum Altitude:

6,893m (starts at mesa level)

Level of Difficulty:

Variable
Top

WALK SUMMARY
There's a certain irony to the fact that the world's largest swimming pool (at the San Alfonso del Mar resort) should be on the same coast, in the same country, as the world's driest place. The Atacama desert, on Chile's northern Pacific coast, is an extraordinary region that appears an impressive number of times in the record books. Though Antarctica is currently drier, the Atacama's 75mm annual precipitation is thought to have been locked in for 20 million years; Antarctica's ice-sheet has only existed for five. At the area's main town, San Pedro de Atacama, it hasn't rained in 400 years, and some riverbeds have been dry for 120,000.
But its extreme nature doesnt stop there. Despite its aridity, it is one of the few places in the world where snow falls both Winter and Summer. It houses both the highest concentration of high peaks in the Andes (from which it earns its nickname Roof of the Andes) and the world's biggest copper deposits. It also boasts the world's highest volcano (Ojos del Salado, 6890m), the world's highest archaeological site (dwellings, steps, altars and the odd mummified child), on the summit of volcano Llullaillaco (6739m), the site of the world's highest scuba dive (in the Incas holy crater lake at the summit of Mt Pili), the world's oldest mummies, at 9,000 years, and some of the highest unequipped walks in the world; the dry atmosphere has resulted in peaks up to 6,800m having remained completely glacier-free (though the permafrost extends down to 4400m). Its extraordinary topography is also being used to test the robots for the Mars explorations. It is a place of vast red plains, dotted with surprising lakes and encircled by jagged Andean peaks and the eerie symmetry of volcanoes, where Inca and pre-Inca ruins bake in millennial silence beneath a permanently azure sky.
Despite the unpromising climate, the desert still has lakes, hot springs and geysers, and its peaks and salt flats are full of cleverly adapted natural life including flamingos, tree-climbing foxes and a giant hummingbird. Here you will also find the most advanced of all the pre-Colombian societies, including the lost Inca city of Marpa, and 170 ghost towns which thrived during the nitrate mining boom: one, Humberstone and Santa Laura, is a World Heritage site. Gigantic works of art include the early geolyphic deity-cum-calendar, the 86-metre-high Atacama Giant, and Mario Irarrzabal's wonderfully witty Ozymandian sculpture Mano de Desierto, a 36-ft stone hand which protrudes from the ground as though its owner had been caught in the mother of all sandstorms.
It is also a high place. As San Pedro, main jumping-off point for expeditions, and the airport at Calama, are both at an elevation of 2400m, expect to spend some time adjusting to the altitude before attempting anything very ambitious
The bad news is that serious trekking tends to be expensive, as the logistics are huge, but three-hour to three-day walks from population centres are quite easily arranged. The good news is that, despite the best efforts of the conquistadors, who degraded many by destoning them for their horses, a network of excellent Inca and pre-Inca llama trails (it was the centre of many important trade routes) still survives.
There are dozens of routes across the desert. Though its easy to take fairly simple walks out from San Pedro, anything more ambitious should be put in the hands of a guide, particularly as it will probably require organised transport to and from start points. There are many guides in San Pedro; try http://www.sanpedrodeatacama.net/ to track one down before you go.
Recommended routes:
Take an afternoon walk up the Valle de la Luna (Valley of the Moon) to watch the sunset flush its extraordinary dunes, salt peaks and geological statuary flush a dozen shades of crimson.
Half-day trek following ancient, rock-art-rich Inca trails up the Guatin Canyon to the Rio

Puritama, where you can swim in icy mountain pools and follow it up with a warming dip in the hot springs at the Banos de Puritama. Marvel at the abundance of rushing water in a landscape where the primary vegetation consists of cactus.
Walk to see the local national monument, the Quitor Pukara. A fortress built by the Incas in the 12th Century and taken over by the Conquistadors, this archaeological glory commands great views over its river gorge and some surprisingly green agricultural land.
See flamingos flocking against a backdrop of iron-red volcanoes at the

Laguna Chaxa.
Scale the spectacular volcanoes

Llullaillaco

(6739m) and Mt Pili (6052m) and marvel at the hardy ingenuity of the people who have built and worshipped there before you. (Note: these are at extreme altitudes higher than Everest Base Camp and should only be attempted if you are properly prepared.)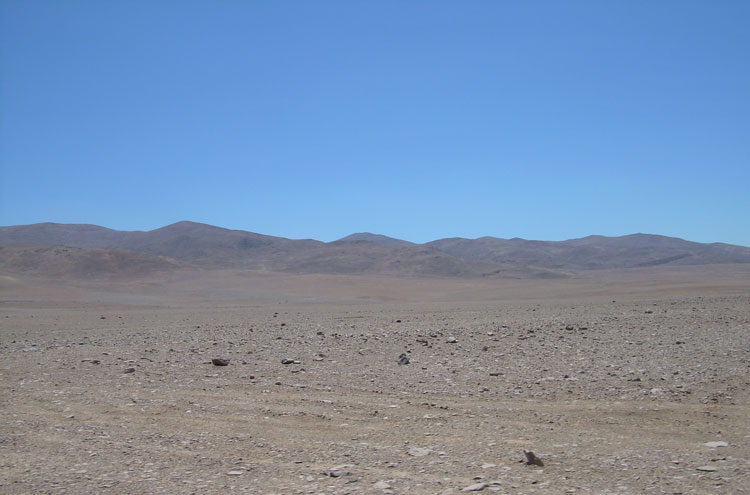 See also expedition planning, including our universal expedition checklist. Walkopedia encourages responsible travel.
Books and Maps
Books on this walk
Chile generally, and the Atacama particularly, are surprisingly ill-covered by travel writers, but the following guidebooks have sections on the area:
Rough Guide Chile – Andrew Benson, Melissa Graham/Rough Guides
Chile and Easter Island – Carolyn McCarthy, Kevin Raub/ Lonely Planet
Insight Guide Chile – Rachel Lawrence/ Insight Guides – surprisingly extensive coverage
Other books
There's virtually nothing except science studies of guano deposits, and what there is is long out of print...
Maps
Chile: ltm 177 International Travel Maps
A variety of hiking and touring maps on Chile: http://www.stanfords.co.uk/series/argentina-chile-aoneker-hiking-and-touring-maps/
Stanfords: www.stanfords.co.uk. An excellent (and user-friendly) online specialist source of worldwide maps (it is also good for guidebooks).
Best times to walk/weather
Best times to walk
Temperatures are reasonably stable; the rainy season, all 75mm of it, is Jan-March.
Weather
Daytime temperatures remain reasonably stable year-round; extreme winter low is 16C, extreme summer high 32C; but generally they hover between 20-25C. Night-time temperatures drop to near, or, in winter (May-September) below, freezing.
For detailed weather information, have a look at: www.worldweather.org or www.bbc.co.uk/weather/world/country-guides
Getting there/transport/permits/fees
Air: El Loa International airport at the oasis city of Calama is nice and central and a good jumping-off place for much of the region. Airlines: LAN Chile, Sky Airline.
Car: roads to San Pedro (the central desert community where guides, bike hire and accommodation are easily found) are well-maintained from Argentina and other Chilean destinations; from Bolivia they are generally unpaved and rough.
Bus: Regular buses between Calama and San Pedro (a few hours) and from Santiago (20-24hrs) and Arica and Anofagasta. Buses also run on Tuesday, Friday and Sunday across the Andes to Salta and Jujuy in Argentina (about 12 hours).
Those on organised expeditions are likely to be transported from/to Calama.
No permits are needed to do this walk.
Route(s)
See Walk Summary above.
Possible problems, health, other warnings
Altitude:

Can affect some; potentially fatal. Acclimatize appropriately, come prepared to cope, be ready to evacuate people in extreme cases.
Extreme mountain weather:

severe cold and wind are possible at any time of year. Come prepared.
Strong sun:

Though altitude and latitude preserve this from extreme high temperatures, don't be fooled about the strength of the sun at these heights. Carry enough water and protect yourself. Sunblock essential.
Heights:

can be dangerous; not for those who have difficulties with heights.
Dangerous animals

including sidewinder snakes and scorpions. Take all appropriate precautions.
This is remote country:

beyond population centres you will have to carry all your food and other supplies and help may be hard to get if things go wrong.
Health risks:

this is a relatively undeveloped country, and you will not get prompt medical help of a standard available elsewhere if you become ill. Come prepared, including getting all appropriate inoculations/medications.
See also the websites in our useful links page for more detailed, and up-to-date, information.
Safety and problems: All walks have inherent risks and potential problems, and many of the walks featured on this website involve significant risks, dangers and problems. Problems of any sort can arise on any walk. This website does not purport to identify any (or all) actual or potential risks, dangers and problems that may relate to any particular walk. Any person who is considering undertaking this walk should do careful research and make their own assessment of the risks, dangers and possible problems involved. They should also go to "Important information" for further important information.
Make sure you have appropriate insurance.
Guided or independent?
Independent
You can do some short walks independently, but do err on the side of caution.
Guided/supported
Any walk over a couple of hours from San Pedro or requiring transport is best supported by a guide. http://www.sanpedrodeatacama.net/ will set you up beforehand, or try the tourist office. Many tour companies do organised holidays covering the whole area/ country. Try:
• Exodus
Accommodation
There's plenty in San Pedro: tourism is its main trade, these days. Try hostelbookers, http://www.sanpedrodeatacama.net/ or take a whole house. For accommodation in Calam, try http://www.hotelscombined.com/City/Calama.htm.
The guidebooks also have a selection of possible accommodation.
Other information and tips
This is a pretty good place to take a partner with limited walking enthusiasm: there are plenty of safe, fascinating trips, by truck, horse or bike, to fill their time while you're off doing your thing.
Useful websites and information
There are many websites with relevant information. Here are some that we think are useful or have been recommended to us.

• Nice first-person feature in the Times
• Another in Chilean English-language paper
• Try www.flickr.com for pictures of this walk.
Other things to do in the area
Other walks
Many, in addition to the route suggestions above.
Other activities
Pretty much everything is available at a price in San Pedro: horse-treks, sandboarding, mountaineering, van tours to desert sites, flights, a great museum... And everyone should at least try the local food speciality, the llama kebab.
Shopping, if you must
We are not a shopping website. But, anything bought from local people must be of some help to this poor area. So, wallets out! Locals, who had to be pretty self-sufficient until recent times, produce interesting basketware, fabrics and ceramics.
Safety and problems: All walks have inherent risks and potential problems, and many of the walks featured on this website involve significant risks, dangers and problems. Problems of any sort can arise on any walk. This website does not purport to identify any (or all) actual or potential risks, dangers and problems that may relate to any particular walk.

Any person who is considering undertaking this walk should do careful research and make their own assessment of the risks, dangers and possible problems involved. They should also go to "Important information" for further important information.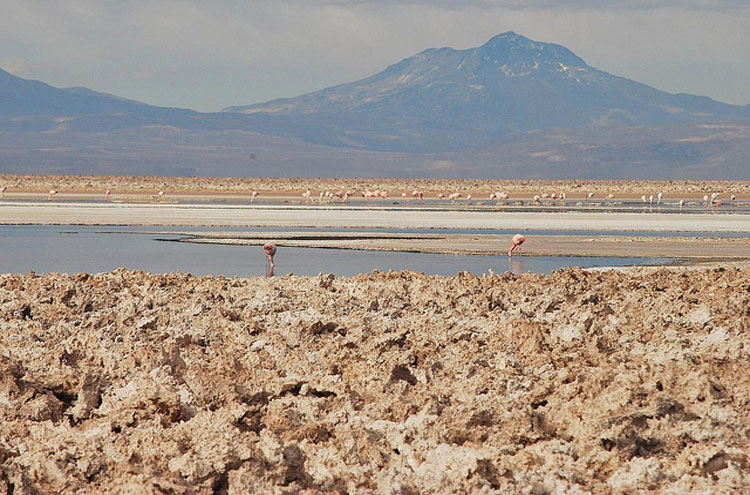 OTHER ACCOUNTS
share your experiences
Top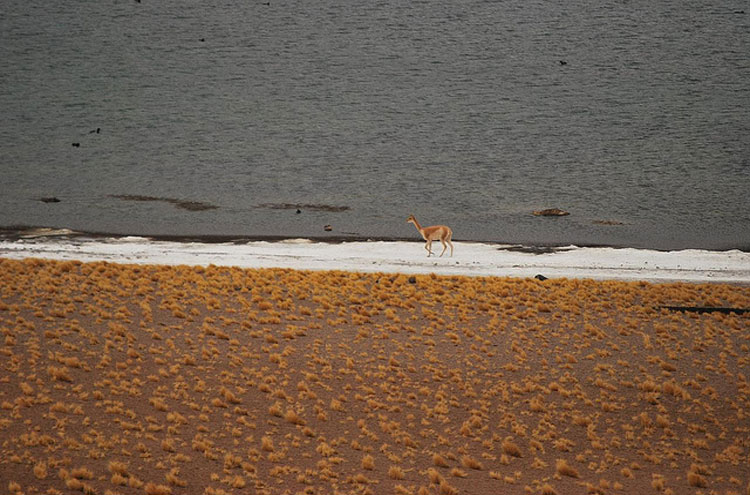 Top
Responsible travel matters, a lot. How you travel will make a real difference - for better or worse. PLEASE consider this when making plans. Read more