Robert Louis Stevenson Trail
Key information: Robert Louis Stevenson Trail
Follow in the footsteps of the Treasure Island author, who wandered this trail to write his first bestseller, Travels with a Donkey in the Cevennes.
A 10-14 day walk through relatively unpopulated countryside dominated by wild mountain scenery, lakes, river gorges and ancient small towns.
A good test-run for those who've not tried long-distance walking before - tracks mainly consist of well-maintained drove roads and, though it rewards with copious mountain views, the strenuous going only kicks in on its later sections.
Walkopedia rating
Walkopedia rating86
Beauty

30

Natural interest

15

Human interest

12

Charisma

29

Negative points

0

Total rating

86
Vital Statistics
Length:

Up to 272km

Variable

Maximum Altitude:

1,699m

Level of Difficulty:

Variable
Top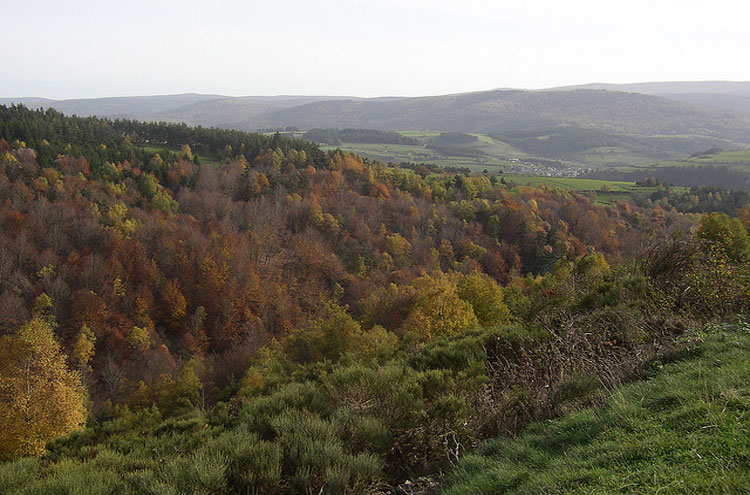 WALK SUMMARY
"For my part, I travel not to go anywhere, but to go. I travel for travel's sake. The great affair is to move; to feel the needs and hitches of our life more nearly; to come down off the feather-bed of civilization, and find the globe granite underfoot and strewn with cutting flints."
In 1878 Robert Louis Stevenson, a 27-year-old, unsuccessful, Scots writer with a single obscure travel book under his belt and the weight of family disapproval on his shoulders, left Paris, where he was living, for the Auvergne, to cure a broken heart. After a month in Le-Monastier-sur-Gazeille, and equipped with a newly-bought donkey and an egg whisk, he set out to walk to Ste-Jean-du-Gard. The following year, the diaries he kept of his wanderings, and the starring role taken by his foul-tempered, contrary animal companion, became his first best-seller, Travels with a Donkey in the Cevennes, a success that allowed him to leisure to produce later classics Treasure Island, Dr Jekyll and Mr Hyde and Kidnapped.
Today, Stevenson's meandering route, rationalized to allow for his evident lack of skill with map and compass, is no.70 in the French Grande Randonnee footpath network. Officially starting at Le Monastier and finishing at Ste Jean, roughly a 12-day walk, it's worth topping and/or tailing with the 45 extra kilometres to take you to the rail stops Le Puy-en-Velay (a delightful medieval town) and Ales (the two-day route to the latter the toughest section of all, however).
The reward is a sojourn passing through some of France's least least-populated regions - the Velay, Gevaudan and Cevennes - passing, on ancient, and generally well-maintained, drove roads through the heart of the Massif Central. One of the area's fascinations to the Scottish Stevenson was that it was the crucible of French Camisard Protestantism, and as a result suffered a level of suppression-led depopulation comparable with Scotland's Highland clearances, and from which, like the Highlands, it has never really recovered.
When Stevenson was walking these paths, the people he did encounter were generally unfriendly and unhelpful, often sending him off-route; a knee-jerk habit left over from centuries of conflict. They're more helpful these days, but the land they live on remains wonderfully unspoilt - volcanic moorland punctuated by lush Summer pastures, high forest and tumultuous river gorges, centres of habitation widely-spaced but generally conveniently so for rest stops and sleepovers; only one section, in the high lands in the middle of the trail, would require a detour to avoid a night under canvas.
The official trail takes roughly 12 days to cover, making it ideal for the average fortnight's holiday and, being in the main only moderate with a few strenuous stretches once one enters the massif central, it comes highly recommended for firs-timers wanting to see if long-distance walking is for them.
Many walkers won't want to walk all 12 days, and an advantage of the trail is that it is easily walked in smaller chunks.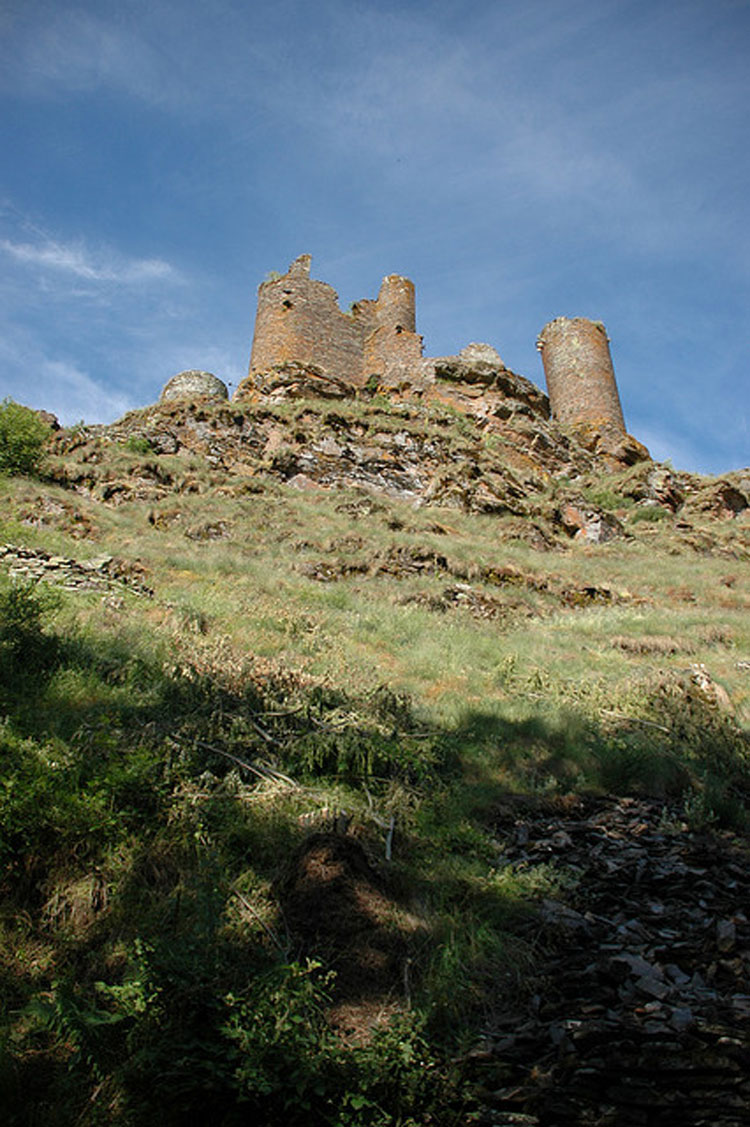 See also expedition planning, including our universal expedition checklist. Walkopedia encourages responsible travel.
Books and Maps
Books on this walk
Other books
Maps
Rough map here. A better version is in the Chemin Stevenson Organisation's pdf booklet (see books on the walk)
The relevant Institut Geographic National maps are: Nos. 50 and 59 (1/100000). You might manage to get it from IGN themselves if you can navigate their hideous website, or try Aux Vieux Campeur, a nice French map/travel book shop.
Stanfords: www.stanfords.co.uk. An excellent (and user-friendly) online specialist source of worldwide maps (it is also good for guidebooks).
Best times to walk/weather
Best times to walk
All year, in theory, though the mountainous areas tend to be snowy and accommodation sparse in Winter. Auvergne Summers can be hot, with frequent thunderstorms. May-Sept, though be prepared for cold early and late in the season.
Weather
Though the Summer is generally hot and dry, the area gets plenty of rain, which often comes, at all times of year, in the form of the region's dramatic thunderstorms. Come prepared and take appropriate precautions if one rolls over the horizon. Also take heed of any flash-flood cautions in gorges and canyons, and avoid if there's been any recent rainfall upstream. Fog can also cause occasional route-finding problems on high sections.
For detailed weather information, have a look at: www.worldweather.org or www.bbc.co.uk/weather/world/country-guides
Getting there/transport/permits/fees
Those on organised expeditions are likely to be transported from Le Puy en Velay.
Those with a car can take buses - or share a taxi - back to their car from where they finish.
Train: to/from Le Puy en Velay, La Bastide Puylaurent or Ales. The wonderful SNCF go against the French grain by having a website that actually works and provides information.
Buses also run between/through most of the towns and villages along the trail, though they can be infrequent and, in some cases, only run during school term-times. Local tourist offices should be able to furnish up-to-date timetables.
No permits are needed to do this walk.
Route(s)
The route is generally well-waymarked, either with the official GR red-and-white stripes or with more entertaining local signage.
The official route starts at Le Monastier-sur-Gazeille and ends 227km later at Saint-Jean-du-Gard. It's reasonable to start you walk 19km earlier, however, at Le-Puy-en-Velay, a delightful medieval town whose main buildings are perched on the tops of volcanic rock outcrops, or puys, where Stevenson equipped himself, including the egg-whisk, but without Modestine the donkey, who was bought for 65 francs and a glass of brandy in Le Monastier. This leg to the official start-point is a lovely, gentle introduction to the road ahead.
From Le Monastier, Stevenson went pretty much due West (Saint Jean being almost due South) to fail to visit the volcanic lake at Le Bouchet Saint Nicholas (20km plus 10km detour to the lake). Here, the trail finally turns south, climbing up through lake, forest and meadow and passing through Pradelles, Langogne, and Cheylard-l'Eveque to La Bastide Puylaurent (87km). There is a rail link here.
After La Bastide follows two long up-and-down days climbing up over the watershed of France, then the Goulet hills, passing the source of the Lot on the way, to Les Alpiers and, the following day, passing the route's highest point (1699m) at Le Pic des Finniels (a lower, alternative route is available on days when the fog gets nasty) before arriving at the lovely village of Le Pont de Montvert (134km). The following day is the longest – 28km (you might be glad of a tent here) – and arguably most beautiful (and least authentic – Stevenson took the valley road), running along the Bouges ridge – magnificent massif central views on all sides – before descending to the gorgeous town of Florac (162km), which sits on the confluence of the Tarn, Tarnon and Mimente rivers and is filled with tumbling waterfalls. (Here you might like to take a day, and do an excursion to the spectacular Tarn Gorges; occasional buses run there, or you could probably do a deal with a taxi driver, take a trip from the tourist office or hire a bike).
The route then heads out into seriously depopulated country, with neither accommodation nor refreshments on the 31km of mountain trails and almost-empty villages before Saint-Germain-de-Calberte (193km): be prepared. From here it's a 21-km hop skip and jump down into a valley and back up over a hill (with amazing views) before reaching Saint-Jean-du-Gard (227). Here either take the bus to Arles and the nearest station, or walking a generally strenuous 26km via Mialet and the aptly-named Croix de Sauvage – though the paths are narrow, often precipitous local ones and not recommended in inclement weather.
Possible problems, health, other warnings
Mountain weather:

snow, rain, severe cold and wind are all possible, as are Variable temperatures - it can get both very hot and cold. The Auvergne is also notorious for its thunderstorms. Be prepared.

Heat

and strong sun. Carry enough water and protect yourself.

Harmful animals

including the European adder. Take all appropriate precautions.

This is remote country:

at least some of it. You will need to carry necessary supplies and it for a couple of days in the stretch between Le Bastide and Saint Germain.
See also the websites in our useful links page for more detailed, and up-to-date, information.
Safety and problems: All walks have inherent risks and potential problems, and many of the walks featured on this website involve significant risks, dangers and problems. Problems of any sort can arise on any walk. This website does not purport to identify any (or all) actual or potential risks, dangers and problems that may relate to any particular walk. Any person who is considering undertaking this walk should do careful research and make their own assessment of the risks, dangers and possible problems involved. They should also go to "Important information" for further important information.
Make sure you have appropriate insurance.
Guided or independent?
Independent
You can do this walk independently, but do take a map and guidebook and follow their advice.
Guided/supported
While this walk can be done independently, many people still form or join organised/supported expeditions. Many will prefer to do it this way, and travelling here with a knowledgeable guide has real advantages.
Expedition organisers include:
Accommodation
Find reasonably- priced accommodation in the area at hostelbookers
Useful list of Cevennes guesthouses.
The Chemin Stevenson Organisation's pdf guide has annually updated accommodation listings.
Other information and tips
Note that camping outside official sites is banned in the Cevennes National Park.
Keep an eye out for werewolves between Langogne and Cheylard: the area was famous for them in the late eighteenth century.
Useful websites and information
There are many websites with relevant information. Here are some that we think are useful or have been recommended to us.
Other things to do in the area
Other walks
There are a number of Grandes Randonnees throughout the region. Notable among them is the GR420 Sentier Du Tour Du Haut-Vivarais, a 220km high-peak circuit.
Other activities
Puy and Florac both merit a decent visit.
Safety and problems: All walks have inherent risks and potential problems, and many of the walks featured on this website involve significant risks, dangers and problems. Problems of any sort can arise on any walk. This website does not purport to identify any (or all) actual or potential risks, dangers and problems that may relate to any particular walk.

Any person who is considering undertaking this walk should do careful research and make their own assessment of the risks, dangers and possible problems involved. They should also go to "Important information" for further important information.
COMMUNITY COMMENTS AND PHOTOS
Name: Administrator
Posted on: 25/08/2012

For me, the best walk is the Robert Louis Stevenson Way in France, rated by Forbes Traveler as a Worlds Most Famous Travel Adventure! Please see: www.forbestraveler.com/rlstrail.
"Stevenson walked the 156-mile trail in south central France in 1878, and published

Travels with a Donkey in the Cévennes
a year later. Not only was it one of his earliest works, and much admired by John Steinbeck, but it is considered a pioneering classic of outdoor literature, setting the standard for the whole travelogue genre. By presenting hiking and camping outdoors as a recreational activity, Stevenson's hiking was in many respects the catalyst for the whole back-to-nature and modern hiking movement. A must! Fanny-Lou

Your comments on this walk, your experiences and suggestions, and your photos are very welcome. Where appropriate, you will be credited for your contribution.
Top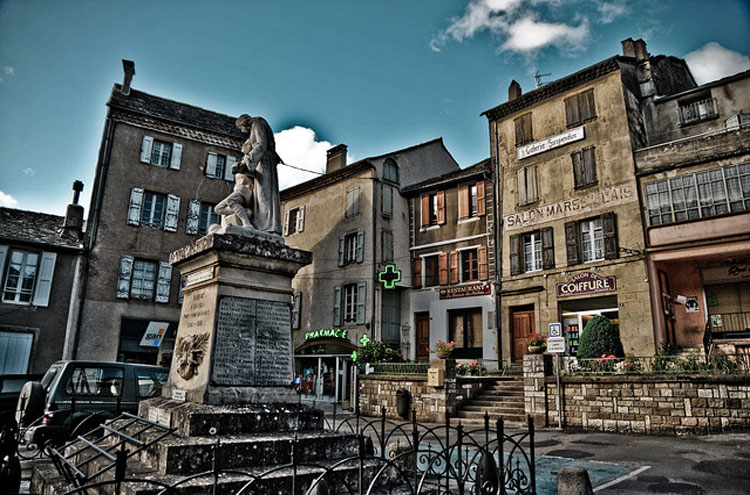 OTHER ACCOUNTS
share your experiences
Top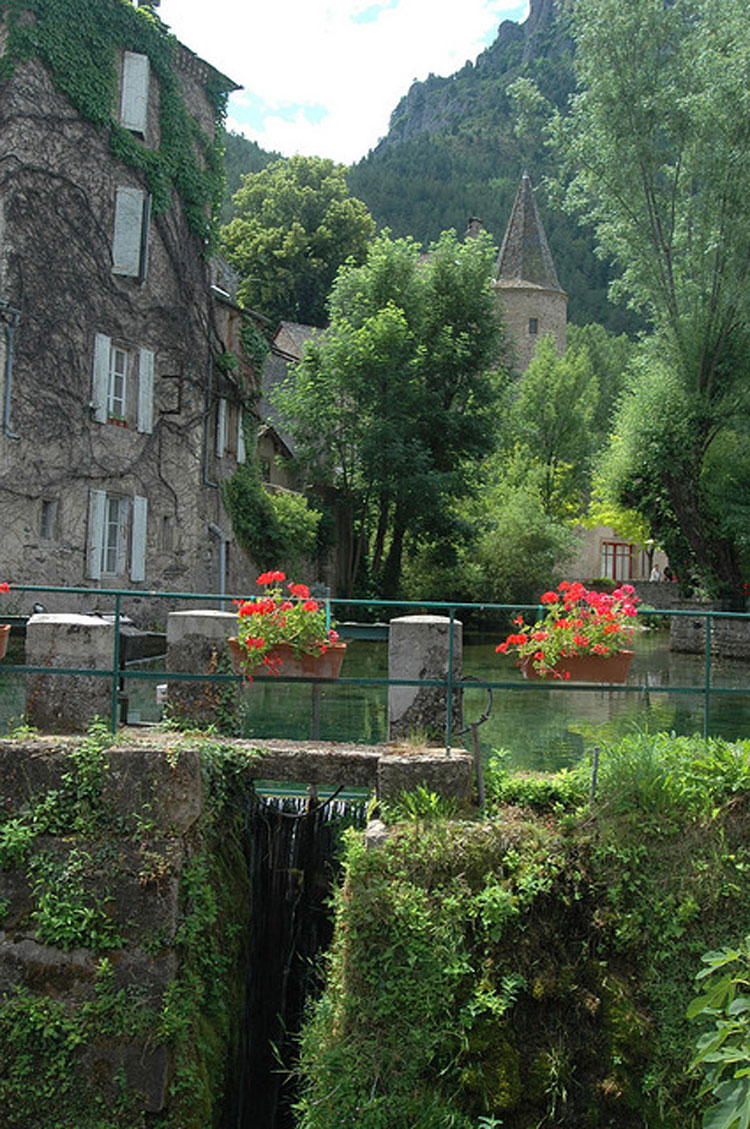 Top
Responsible travel matters, a lot. How you travel will make a real difference - for better or worse. PLEASE consider this when making plans. Read more