Jesus Trail
Key information: Jesus Trail
Follow in the footsteps of Jesus on this pilgrimage trail, from Jesus' childhood home of Nazareth to the iconic Sea of Galilee and the ancient ruins of Capernaum.
Visit villages and historic sites, follow a Roman road, in varying countryside.
Although this is primarily a Christian pilgrimage, in a divisive region, the founders of this walk explicitly intend it to encourage religious understanding, and all are welcome.
Walkopedia rating
Walkopedia rating84
Beauty

28

Natural interest

13

Human interest

17

Charisma

28

Negative points

2

Total rating

84

Note: Negs: popularity
Vital Statistics
Length:

61km

4-6 days

Level of Difficulty:

Moderate
Top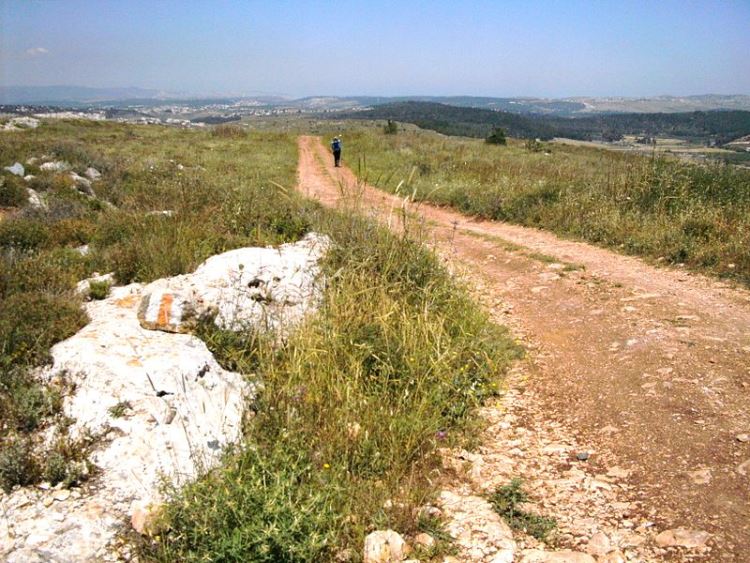 WALK SUMMARY
The Jesus Trail is, above all, a religious pilgrimage; an attempt to follow the footsteps of Jesus from biblical site to biblical site; and for some this will be enough to inspire a visit. For those less stimulated by the New Testament, this experience will be a different one. However, there are some great views and the area is rich in history; and if you want to experience Israel then a walk from Nazareth to the Sea of Galilee is certainly one way to do it.
Some of the historical sites are amazing: the beautiful mosaics of Zippori NP (including one commonly referred to as the "Palestinian Mona Lisa"); the ruined remains of the typically Roman road that ran between Acre and Tiberias, and the legend-laden Sea of Galilee. The landscape varies from flat,dry, grassy trails to sweeping sea-vistas, but much is spoilt by random development: while it is at times impressive enough to delight the devout, it can barely hold a candle to the beauty of some of the great pilgrimage walks worldwide (see, for example, Mount Kailash Kora, Tibet's Monastery Koras, and the Camino de Santiago). Further, recent reviews (see TripAdvisor) suggest that there is a major problem with litter on the trail.
Beginning in the iconic, if somewhat uninspiring, town of Nazareth, the first day takes in the Zippori NP, with its impressive ruins dating back to the 2nd century, before meandering through forests and villages to Cana, where Jesus is said to have turned water into wine, and which serves as a good place for an overnight stop.
The trail creators have promoted a visit to the Yarok Az goat farm en route, which can act as a night's accommodation (in an eco-lodge type set up) or just provide an interesting place for a brief rest. This is rather a random addition to the walk, but it seems that previous walkers have appreciated it, and it does provide another perspective on modern life in Israel.
From here, continue to the ancient Roman road which runs across the countryside from Acre to Tiberias. These remains are relatively underwhelming, overgrown stones easily missed if you don't know, but the connection with the ancient world can still inspire (a bit). This day can finish at the nearby orthodox Jewish Kibbutz Lavi (built on the ruins of a depopulated and destroyed Palestinian settlement), although be aware that there is no electricity or driving allowed here between sundown Friday and sundown Saturday.
Begin the next day with a climb up from the remains of the Roman road to the Horns of Hattin. These two hills boast some of the best views on the walk (and are the site of a major Crusader defeat in 1187); the purported burial place of Jethro (Moses' father-in-law), the Nebi Shu'eib, is nestled at their feet. This fairly striking building covers an area of religious importance to the Druze, a minority religious group in Israel, and it has apparently been a holy site for centuries. More views in the Arbul valley add interest to the trail, and there is a range of accommodation options in this area.
A final stage brings you to the shores of the Sea of Galilee and Capernaum, a town which features regularly in the New Testament. Here, it is said, Jesus preached in the synagogue, as well as carrying out some of his healing miracles - including curing the Centurion's servant. There is now a museum here, on the site of a synagogue and a building professing to be the house of St Peter. Whilst debates continue as to the legitimacy of the latter claim, the former is fairly magnificent: one of the oldest synagogues in the world, dating back to the 4th century AD.
David Landis and Maoz Inon, who founded this walk together, have done a good job in mapping and creating the Jesus Trail, and for the many Christian tourists who visit Israel each year this is a longed-for chance to "walk in the footsteps of Jesus". Further, they have stated throughout their intention that this is about bringing people together, not fostering religious divides. It could be argued that they err on the side of welcoming others to learn about Jesus, rather than bringing about some secular interaction: but surely any attempt at harmony and cooperation, in this divided and divisive region, should be met with open arms.
Have a look at TripAdvisor - there are a selection of reviews on this walk.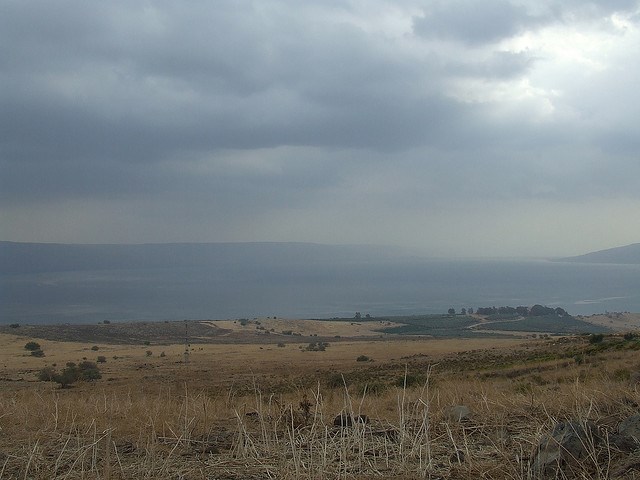 See also expedition planning, including our universal expedition checklist. Walkopedia encourages responsible travel.
Books and Maps
Books on this walk
Hiking the Jesus Trail: And Other Biblical Walks in the Galilee – Anna Dintaman and David Landis
Israel and the Palestinian Territories – Daniel Robinson/Lonely Planet
Other books
The Lemon Tree: An Arab, a Jew, and the Heart of the Middle East – Sandy Tolan
Maps
The Jesus Trail website produces a leaflet with some useful information and a basic map, which can be printed from their website, or picked up locally. There are maps in their guidebook (see "Books on this walk", above) and they also sell topographical maps, which are available from the Fauzi Azar Inn in Nazareth.
Stanfords: A good online specialist source of worldwide maps (it is also good for guidebooks). Also try Maps Worldwide and www.trektools.com.
Best times to walk/weather
Best times to walk
Spring and Autumn. Summer is very hot, and winter very wet.
Weather
Winter and spring bring the most rain, and although the landscape will be at its greenest in spring, do expect some wet periods. The UV index is very high in Israel, rising even further in summer, so sun protection is a serious issue. In the autumn temperatures drop again, and there is some rain, but the landscape is much drier than earlier in the year.
For detailed weather information, have a look at: www.worldweather.org or www.bbc.co.uk/weather/world/country-guides.
Getting there/transport/permits/fees
Skyscanner is an excellent (relatively new) site for finding the flights you need; otherwise try Lastminute.com, or look at what's available on Tripadvisor.
International flights will come into Tel Aviv, the only major Israeli airport. A train from here will take you to Haifa, where a bus runs to Nazareth. There are also regular buses between Nazareth and Jerusalem.
You can also enter the country overland from Jordan or Egypt: the main potential problem with doing so is that you will almost certainly not be able to escape a stamp in your passport, and this will prevent you from entering almost all Middle Eastern, Gulf or North African countries.
Make sure you arrange transport back from Capernaum.
No permits are needed to do this walk.
Route(s)
See Walk Summary, above, for a brief description of the route. For details, look at the Jesus Trail website.
Possible problems, health, other warnings
· Heat and strong sun. Carry enough water and protect yourself.
· Dangerous/harmfulanimals including snakes, scorpions and spiders; mosquitoes, and other stinging/biting insects. Take all appropriate precautions.
· High risk of terrorism and trouble, especially in the border areas. The Israeli-Palestine conflict is still very much ongoing, and whilst there are periods of relative quiet, protests and outbreaks of violence occur with some regularity. Check the Foreign Office website carefully for up to date advice before you travel.
See also the websites in our useful links page for more detailed, and up-to-date, information.
Safety and problems: All walks have inherent risks and problems can arise on any walk. Many of the walks featured on this website involve significant risks and possible problems. This website cannot, and does not purport to, identify all actual or potential risks, dangers and problems that may relate to a walk or a country. Any person who is considering undertaking this walk should do careful research and make their own assessment of the risks, dangers and possible problems involved. They should also go to "Important information" for further important information.
Make sure you have appropriate insurance.
Guided or independent?
Independent
You can do this walk independently, and most people do so. However, you can get information, tips etc. at the Fauzi Azar Inn in Nazareth, which makes an ideal starting point.
Guided/supported
Most people walk the Jesus Trail independently, but if you are interested in making this a guided trek then try Jesus Trail Tours: the founders of the trail are nothing if not entrepreneurs, and this is their own tour company. As well as self-guided and guided options they have set up a 'family package', specifically designed for those with children aged 9 or under.
Have a look at Infohub for a wide range of guided walks in the surrounding area.
Check Tripadvisor for some reviews of this walk, which may have tips on self-guided and guided walking.
PLEASE HELP Walkopedia by recommending any reputable tour organizers that you know of – local or otherwise.
Accommodation
The guidebooks have a selection of possible accommodation, and there are comfortable hotels and B&Bs for every night of the walk. Most people who do this trail seem to stay in the places recommended by the founders of the Jesus Trail, details of which can be found on their website. Camping is also possible in some areas.
See what the commentary on Tripadvisor is on possible places to stay – although do take their reviews with a pinch of salt, as they can be "interested".
A good range of hotels can be found on the unimaginatively but effectively named Hotels.com.
If you're on a budget, Hostelbookers usually has a good selection of cheaper-end accommodation; or perhaps try for some bargain luxury on Lastminute.com.
Other information and tips
Tipping is generally expected in cash, so come with enough change (tipping by adding money to the credit card bill is rarely done).
Don't forget that there is a significant shutdown between sundown Friday and sundown Saturday, including public transport and, in some Orthodox areas, electricity and driving.
Having the correct gear is essential for a comfortable, safe walk. Begging and borrowing gear off others is ideal if you're on a budget, or this is your first long walk, but at some point you may want to invest in some of your own. Some of our favourite equipment and clothing specialists include Surfdome, Britain's Cotswold Outdoor, and the USA-based company Campsaver.
Finally, the situation in Israel and the occupied Palestinian territories is always precarious, so keep up to date with the latest travel advice.
Useful websites and information
There are many websites with relevant information. Here are some that we think are useful or have been recommended to us.
· www.wikipedia.org and www.wikitravel.org: as always, an excellent starting place
· The Jesus Trail official website has a lot of useful information
· Articles on the trail have been published in a few well-known newspapers and magazines, including the New York Times, the Guardian, and Backpacker.
· Try www.flickr.com for more pictures of this walk.
· Have a look at Tripadvisor – there are a selection of reviews of this walk giving a range of current views.
Other things to do in the area
Other walks
The Israeli government have, quite curiously, launched a walk named the 'Gospel Trail' which follows almost exactly the same route as the privately-run Jesus Trail. It may be worth looking at information on both if you are walking one. The Israel National Trail is a much longer alternative, running 940km from Dan to Taba. If you are interested in exploring Palestine, then there is a walk known as Masar Ibrahim al-Khalil, or the Abraham Trail, a long distance trail which winds through the Middle East from Turkey. Beware of travel restrictions and keep an eye on foreign office travel advice for the area, as problems are endemic.
Other activities
Safety and problems: All walks have inherent risks and potential problems, and many of the walks featured on this website involve significant risks, dangers and problems. Problems of any sort can arise on any walk. This website does not purport to identify any (or all) actual or potential risks, dangers and problems that may relate to any particular walk.

Any person who is considering undertaking this walk should do careful research and make their own assessment of the risks, dangers and possible problems involved. They should also go to "Important information" for further important information.
COMMUNITY COMMENTS AND PHOTOS
Name: maoz
Posted on: 16/06/2013
The trail official site is www.jesustrail.com You can get free maps posted to you - just ask at info@jesustrailtours.com

Name: maoz
Posted on: 16/06/2013
The Jesus Trail™ is a 65-kilometer hiking trail in the Galilee region of Israel which connects important sites from the life of Jesus as well as other historical and religious sites. The Jesus Trail™ offers an alternative for travelers and pilgrims to experience the steps of Jesus in a way that is authentic, adventurous and educational by hiking through the rugged and beautiful landscape of the Galilee in Israel. The main Jesus Trail™ hiking route is 65km and begins in Nazareth and passes through Zippori National Park, Cana, Ilaniya, Kibbutz Lavi, the Horns of Hattin, Nebi Shu'eib, Arbel National Park, Migdal, the Jesus Boat at Kibbutz Ginosar, Tabgha, the Mount of Beatitudes, and Capernaum


Your comments on this walk, your experiences and suggestions, and your photos are very welcome. Where appropriate, you will be credited for your contribution.
Top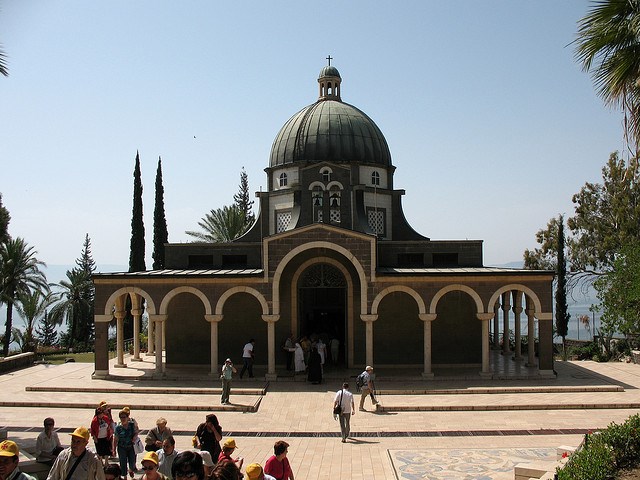 OTHER ACCOUNTS
share your experiences
Top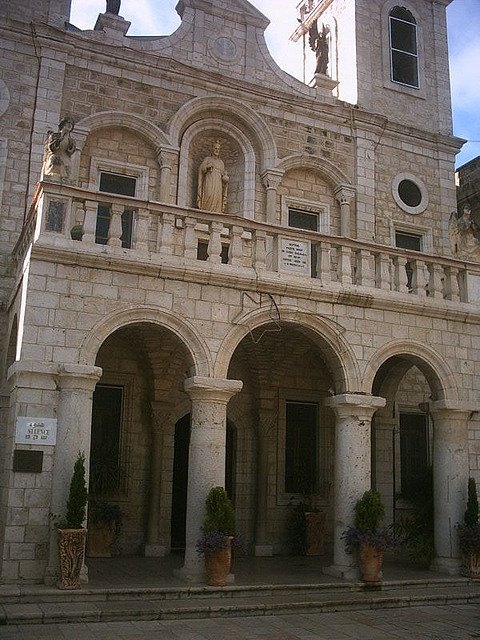 Top
Responsible travel matters, a lot. How you travel will make a real difference - for better or worse. PLEASE consider this when making plans. Read more