Transylvania
Key information: Transylvania
This huge bowl of rolling hill country in the heart of Romania has a peculiar aura and reputation.
The area has a long and complicated history, including "Saxons" settling in the Middle Ages, resulting in a fascinating historic and cultural legacy, fortified churches surrounded by their ancient villages, all set in "the last example of an untouched mediaeval landscape in Europe".
The mountainous surrounds, arms of the great Carpathian range, are a natural glory.
There is a huge variety of great walks here, from mountains to Saxon meadows.
Walkopedia rating
(Top 100)
Walkopedia rating92
Beauty

30

Natural interest

15

Human interest

16

Charisma

31

Negative points

0

Total rating

92
Vital Statistics
Length:

Your choice

Maximum Altitude:

2,544m

Level of Difficulty:

Variable
Top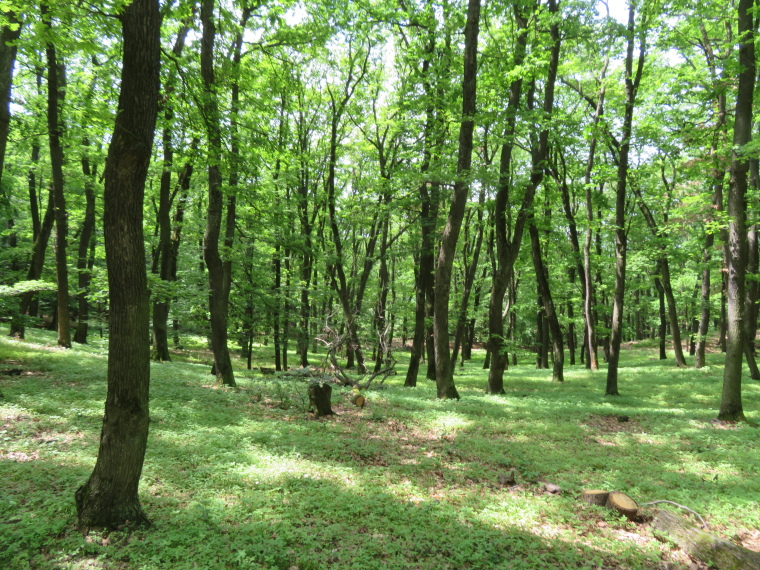 WALK SUMMARY
Transylvania has a peculiar aura. Its name, a "one-word poem" (Dervla Murphy), invokes castles and forests and timeless farmlands. And, yes, Dracula. It lives up to this billing. Castles, palaces, Saxon fortified churches, remarkably unchanged if often dilapidated villages are strewn across the "last example of an untouched medieval landscape in Europe".
Transylvania is a huge bowl of rolling hill country in the heart of Romania, actually an eroded plateau which was once a seabed, surrounded by arms of the Carpathian Mountains. Wide, open landscape predominates in some parts, a more attractive mixture of valleys, grassy hillsides and forests in others, in particular the Saxon south.
The mountainous surrounds are a natural glory, the main Carpathians to the north and east and the fascinating limestone Apuseni a protrusion to the west. There are many sub-ranges, including the Transylvanian Alps to the south, at their heart the Fagaras, home to Romania's highest mountain at 2,544m, and the gorgeous limestone ridge of the Piatra Craiului NP, widely agreed to be the country's finest mountain area. These mountains host famously diverse ecosystems, from superb and often untouched forests to gorgeous alpine meadows, to the cliffs and crags of the highlands. Some tremendous gorges wind out of their flanks. The main Carpathian range was once Europe's longest volcanic chain, so very different rock from the limestone of the Apuseni.
The wildlife is of continental importance: in the forests and mountains, a superb array includes half of Europe's surviving brown bears as well as wolves, lynx, chamois, deer, boar and marmots. Birds include eagles and vultues. The vegetation is similarly diverse, from the varied mainly deciduous forests, to the high meadows and rocky wildernesses, to the flowery delights of the hay meadows.
The area has a long and complicated history, not least as result of its having been part of Hungary for centuries, then the Hapsburg domains, with some Ottoman overlordship thrown in, and a resultingly mixed population of …er…Romanians, Magyars (Hungarians), Szekely (who claim descent from the Huns) and Roma amongst smaller minorities. Transylvania is as a result home to a remarkable selection of denomination, from Catholics to Orthodox, to Lutherans and others, but has a history of admirable tolerance compared to much of Europe.
"Saxons" were invited to settle at various times, but particularly by a Hungarian king in the mid 13th Century to settle the south, which was thinly populated after the horrors of the Mongol invasions, as a bulwark against the encroaching Tatars and subsequently Ottomans). They were tempted in by privileges and substantial autonomy, and built a series of remarkable towns and villages with heavily fortified churches at their heart, complete with towered walls and a fighting storey above the normal church. They were industrious and organized, and developed a prosperous region of carefully managed field and forest and tight towns and villages around the castle-churches, the landscape lightly inhabited as a result. The Saxons are now mostly long gone, leaving their sometimes melancholy legacy of great fortified churches, charmingly dilapidated villages and huge empty landscapes of beautiful rolling grasslands and deciduous forests. This makes for extraordinary walking, combining uniquely resonant landscapes and villages. See our Saxon South page for more on the Saxons.
There is a huge variety of great walks here, from mountain to Saxon meadows, from short explorations to multi-dayers.
With its huge empty landscapes of gorgeous rolling forested hills, with flowery meadows on their flanks and fields and old villages in the valleys, this is beautiful, fascinating and hospitable walking county. You can walk up almost any track and be enchanted – or indeed across meadows or through forests: you can walk anywhere. The perfect walking holiday would involve staying in several old Saxon villages, which all now have guesthouses in atmospheric, historic old farmhouses, and enjoying a mixture of walks up into the local hills combined with some poking round the villages and their fortified churches. Multi-dayers can be constructed, too. Magical. See our Saxon South page for more on walking here.
Elsewhere in the heart of Transylvania
Turda Gorge: a 300m deep limestone gorge, with dramatic and thrilling scenery of the sort you might expect: huge, sheer cliffs, spires, and gouging and polishing of the cliffs by the river over the millennia. A very special microclimate,so unusual vegetation. Easily accessible and popular, so you may not be alone – but there are many trails in the area, so you can get away. Very worthwhile if passing.
Sfanta Ana Lake: said to be the only intact crater lake in Europe. Very popular, so not normally a natural Walkopedia walk, but it is a fine specimen. A nearby peat bog in a secondary crater, which you can explore on boardwalks.
Southern mountains
The Carpathians wrap southern Transylvania in an arm of sub-ranges, all making for some of south-east Europe's finest walking. From west to east, they are:
Retezat NP: exceptionally beautiful scenery of rough, have high mountains, cliffs and rocky drama, and more than 80 glacially-gouged lakes.
Fagaras Mountains: this long range, Romania's highest, has superb walking, some claim Romainia's finest. You can make a hut-to-hut traverse of the range in some 5 days.
Piatra Crauilui: a narrow ridge of high, jagged limestone peaks, with beautiful forests and meadows on the lower slopes. A beautiful, unspoilt area of the Carpathian Mountains, claimed to be the most spectacular ridge in the southern range. As well as a huge variety of wildlife and pristine landscape, the farmland and villages are also delightfully unspoilt. A variety of excellent walks, but the 2 day traverse along the ridgeline is the most famous trail here.
Bucegi Mountains: a small group of high, steep mountains near Braşov. Superb landscape, including a high plateau with heavily eroded formations. Several chalets, so you can make a comfortable and thrilling multi-day walk.
Eastern Carpathians
There is a lot of superb landscape – wild mountains and forests – in the eastern Carparthians.
Bicaz Gorges-Hasmas Mountain NP: a wild area of dramatic limestone mountains, deep gorges and a famous red lake, with huge biodiversity and plenty of good trails to enjoy. The nearby Ceahlau Mountains Have some very fine walking, including to Toaca Peak at [6,200ft]. The Duruitoarea waterfall is worth a walk. You can make a "Neamt Monasteries" walk between the villages of Varatec, Agapie and Neamt: a remarkable world
Apuseni (north-west)
The Apuseni are limestone mountains on the north-western borders of Transylvania. While they aren't huge (1,400m-ish, highest 1,849m), they make up for that with superb scenery of peaks, cliffs, spires, gorges, many vast cave systems, huge and famous sink holes, karst plateaux, even waterfalls. Much of it is covered in fine, unspoilt forest. There are plenty of good walking trails, and you can spend several rewarding days here. The Padis Plateau is particularly exciting, a rugged karst area with many classic features including disappearing streams, vast sink holes and huge caves. There is also an exciting-sounding 6km ridge walk which takes in Bohodei Peak (1,650m). The Galbena Valley, of gorges and waterfalls, is also too good to miss.
Northern Carpathians
Rodna Mountains: this long Carpathian range in the far north of Transylvania reaches 2,300m. Beautiful and remote. (We currently have limited information on this range, and plan more research: contributions welcome!)
Calimani Mountains: this once volcanic area in the north-east has rich mixed forest and a wide diversity of wildlife. (We currently have limited information on this range, and plan more research: contributions welcome!)
____________________________
This can be demanding walking in remote mountains with uncertain weather. Come fully prepared.
Dogs:sheepdogs are fierce and can attack, in numbers. Walk in a group, keep away from flocks, close up if they approach, carry/pick up a stick if near a flock. Walk steadily, don't run.
Keep your wits about you in the forests: it really is easy to get lost, when you could become painfully aware of just how empty the area is!.
Have a look at TripAdvisor – there are tens of millions of reviews, so you may get good, current views on guides, places to hike and places to stay.
Bradt's Transylvania is the guidebook, packed with valuable information, including excellent detail on the route. Recommended. Find relevant books on Amazon.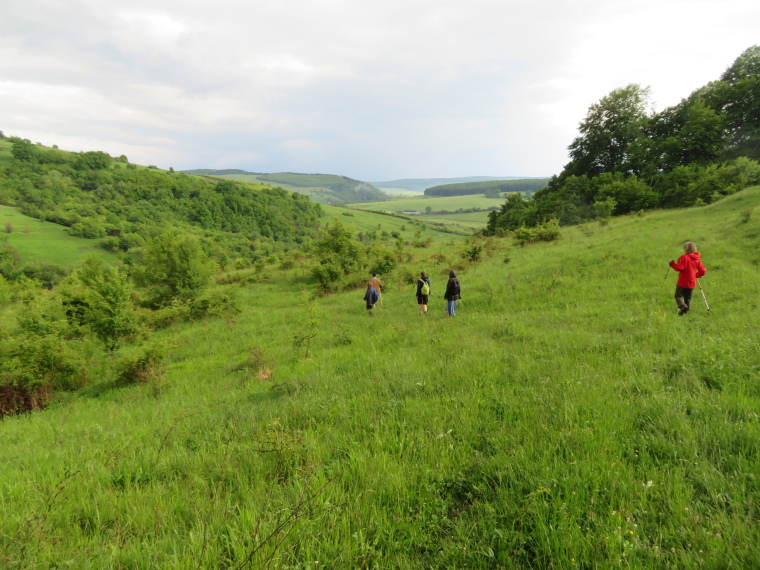 We have a lot of helpful practical information and tips about this walk, covering everything from the best books and maps, to timing and weather, geting there, possible problems, whether you need a guide and where to find them, and useful websites. This section is only open to members.
Membership is FREE AND JOINING TAKES 30 SECONDS. To login or sign up click here
Safety and problems: All walks have inherent risks and potential problems, and many of the walks featured on this website involve significant risks, dangers and problems. Problems of any sort can arise on any walk. This website does not purport to identify any (or all) actual or potential risks, dangers and problems that may relate to any particular walk.

Any person who is considering undertaking this walk should do careful research and make their own assessment of the risks, dangers and possible problems involved. They should also go to "Important information" for further important information.
Anyone planning an expedition to this place should see further important information about this walk.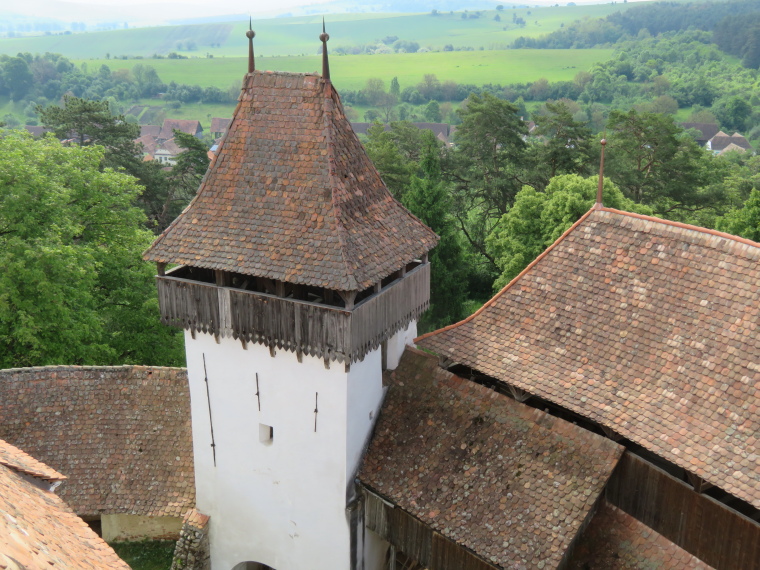 OTHER ACCOUNTS
share your experiences
Top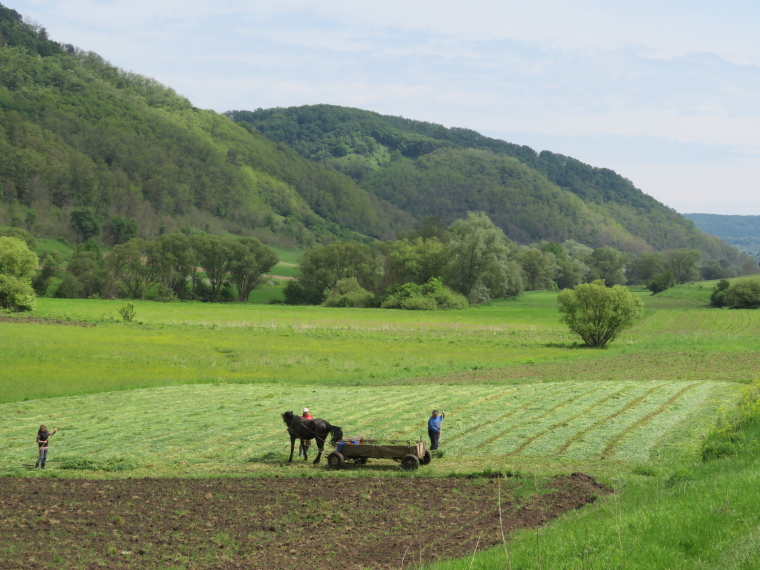 Top
Responsible travel matters, a lot. How you travel will make a real difference - for better or worse. PLEASE consider this when making plans. Read more