Iveragh Peninsula
Key information: Iveragh Peninsula
The largest of Ireland's rugged south-western peninsulas includes Ireland's highest mountains, the peculiarly named MacGillycuddy's Reeks, and a host of other fine mountains and ridges. And lakes, waterfalls and gorgeous valleys; miles of superb coastline.
A number of great walks, including the Kerry Way circuit of the peninsula
Walkopedia rating
Walkopedia rating88.5
Beauty

34

Natural interest

15.5

Human interest

8

Charisma

33

Negative points

2

Total rating

88.5

Note: Likely bad weather.
Vital Statistics
Length:

Your choice

Maximum Altitude:

1,040m

Level of Difficulty:

Variable
Top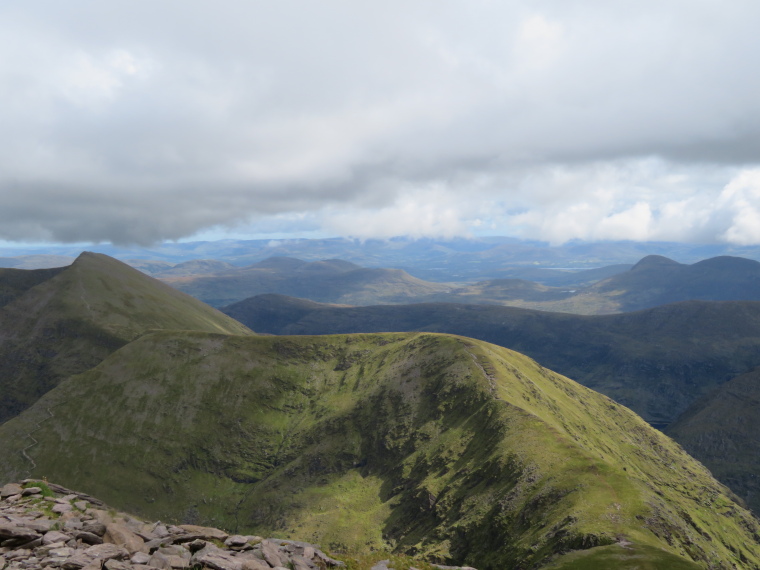 WALK SUMMARY
The Iveragh Peninsula is the largest of the rugged peninsulas which make up Ireland's far south-west, sitting at the heart of the region, south of the Dingle Peninsula and north of Beara
Iveragh includes Ireland's highest mountains, the peculiarly named MacGillycuddy's Reeks, and a host of other fine mountains and ridges. And lakes, waterfalls and gorgeous valleys; miles of superb coastline; and pleasing towns and fishing villages.
Much of Iveragh is painfully beautiful on a good day: high rock-and-grass ridges with the sea ever-present from higher ground, all luminous in vaporous light… until a shower comes through. While some of the hills are rough in the extreme, there is a melting prettiness about the valleys, with their gurgling steams and frequent waterfalls.
The area has plenty of historical interest, particularly its prehistoric hill forts and stone circles; its castles and its many remarkable examples of early Christian architecture. Western Ireland had a crucial role in the survival and revival of Christianity in Western Europe during the turbulent Dark Ages, and the peninsula is sprinkled with evidence of this, and not just Skellig Michael.
Iveragh boasts colonies of seabirds, common species to rare ones (check out the puffins in early summer), choughs, corncrakes and hen harriers on land. It is no slouch on the mammalian marine life either.
The peninsula boasts some superb walking routes although, as we lament elsewhere, there is no general right of access to the countryside in Ireland, and no traditional footpaths/rights of way, so walking options are not as extensive as they might be. That said, you could easily spend a week here without feeling sated.
The great long-distance trail here, and one of Ireland's finest routes, is the famously beautiful 214km Kerry Way, which circuits the peninsula. Follow old lanes and tracks through varied scenery: mountains, moorland and boggy slopes, to sheep-studded fields, to beaches and clifftops. Stay in traditional villages, enjoy the local ways and friendliness. There is a section of the Kerry Way near you wherever you are in the Iveragh, so you always have a fine day walking option at hand. Most of the Way is magnificent, so you can simply head for your nearest stretch. But, if you want to be choosey, our Kerry Way page has suggestions for the best sections.
The famous walking area here is MacGillycuddy's Reeks, with Carrauntoohil, Ireland's highest mountain at 1,040m, the particular mountain that any keen walker wants to tackle but many days' worth of other varied delights.
Another unforgettable area is beautiful Killarney National Park, with a selection of fabulous walks, lakesiders to an ancient hill track, to Torc Mountain and Purple and Tomies Mountains, hills with meltingly pretty views.
Other excellent walking includes:
Skellig Michael: a weird - and indeed wonderful - rock off the west of the Iveragh Peninsula, famous for the exceptionally interesting and dramatically sited early Christian monastic remains which are perched on its impossible flanks. A wander (or rather clamber) here is truly thrilling.
Bentee Hill: above Cahersiveen, for outstanding views of the north-west end of the peninsula and across to the Dingle Peninsula.
We love the look of the high ridge west of Ballaghbeama Gap – Mallaghanattin to Finnarargh to Knochnagantee to Coomavanniha, with its cliffs and corries and often narrow, airy ridges. How well pathed this is, is as yet unclear to us. Community comments requested!
Circuit Knochanaskill Hill west of Kenmare on quiet country lanes.
We would love to hear of more top walks: Community Suggestions Requested!
The South-west gets a lot of rain and wind, plus cloud/fog and winter snow on high ground. Take great care with wayfinding in foggy/mist/cloudy conditions, indeed the high ground isn't much fun if you won't be able to see! There is little shelter on the mountains, either from sun or rain. Be prepared, both mentally and with the right kit.
See also expedition planning, including our universal expedition checklist. Walkopedia encourages responsible travel.
Guidebooks/maps/background reading
Guidebooks
The Dingle, Iveragh and Beara Peninsulas: A Walking Guide – Adrian Hendorff. Collins Press walking guides.
The Iveragh Peninsula: 50 Walks and Scrambles around Killarney – Barry Keane
The Mountains of Ireland – Paddy Dillon/ Cicerone: enthusiastic and exhaustive exploration of every one of the country's 2,000ft summits.
Hiking in Ireland – Lonely Planet
Carrauntoohil and MacGillycuddy's Reeks: A Walking Guide to Ireland's Highest Mountains – Jim Ryan. Collins Press
The Kerry Way - A Walking Guide – Donal Nolan
Find relevant books on Amazon.
Other books
Ireland – Lonely Planet
Find relevant books on Amazon.
Maps
There are good 1:25,000 Ordnance Survey maps.
Stanfords: www.stanfords.co.uk. The best (and the most user-friendly) online source of maps (and is also good for guidebooks).
Best times to walk/weather
Best times to walk
Ireland's climate is generally pretty temperate, though April-September is generally pleasantest. The best months are May, June and September, as there is the best chance then of good weather, and the midges aren't in full swing.
Weather
The South-west gets a lot of rain, plus cloud/fog and occasional winter snow on high ground. Take great care with wayfinding in foggy/mist/cloudy conditions, indeed the mountains aren't much fun if you won't be able to see! There is little shelter on the mountains, either from sun or rain. Be prepared, both mentally and with the right kit.
For detailed weather information, have a look at: www.worldweather.org or www.bbc.co.uk/weather/world/country-guides
Getting there/transport/permits/fees
Check the current visa position for people from your country.
Most people fly in to Cork or other international airports. Skyscanner is an excellent (relatively new) site for finding the flights you need.
Car hire is reasonably easy. Roads are generally good and empty.
Those on organised expeditions are likely to be transported from/to arranged start/departure points.
Local taxi services generally exist in the towns, can (eg) take to or pick you up from a roadhead, or transport luggage.
Possible problems, health, other warnings
Adverse weather: the South-west gets a lot of rain, cold and wind, plus cloud/fog and winter snow on high ground. There is little shelter on the mountains. Be prepared, both mentally and with the right kit.
Heat: though temperatures are never extreme, there is no shelter from the sun. Carry enough water and protect yourself on hot days.
Limited access/ walking options: there is no general right of access to the countryside in Ireland, and no traditional footpaths/rights of way. As a result, walking options are limited to paths/trails whose routes have been negotiated with landowners, which explains why you find yourself on (admittedly delightful and very empty) minor roads quite a bit of the time on the long-distance paths, even on the famous ones, and walking options are not as extensive as they might be. That said, we understand that, for practical purposes, if access isn't expressly forbidden, walking on tracks and on paths on higher ground is acceptable. But if anyone objects, remove yourself from the relevant property. There is thus reduced ability to improvise, or to create your own circuits, compared to some other countries.
Midges: midges are a potential horror in late May to mid-September, with high Summer (mid-June to Mid-August) to worst, especially in the evening. (That said, Walkopedia was in west Kerry in early August and was untroubled.) Cover up, wear light clothes and use lots of a good repellant.
See also the websites in our useful links page for more detailed, and up-to-date, information.
Safety and problems: All walks have inherent risks and potential problems, and many of the walks featured on this website involve significant risks, dangers and problems. Problems of any sort can arise on any walk. This website does not purport to identify any (or all) actual or potential risks, dangers and problems that may relate to any particular walk. Any person who is considering undertaking this walk should do careful research and make their own assessment of the risks, dangers and possible problems involved. They should also go to "Important information" for further important information.
Make sure you have appropriate insurance.
Guided or independent?
Independent
You can do these walks independently.
Guided/supported
Some people form or join organised/supported expeditions, particularly when doing multi-day walks. Travelling here with a knowledgeable guide has real advantages. Further, the firm will have chosen the best routes and can arrange "slackpacking" – ie, having your bags carried from one night stop to the next, and walking with a day pack only.
Choosing a suitable guide or company is of course vital. If hiring a guide locally, meet him/her and get comfortable before committing. Make sure all requirements are understood and agreed.
Expedition organisers include:
Our friends and partners Responsible Travel have a selection of walking and other holidays here. https://www.responsibletravel.com/holiday/8745/kerry-way-walking-holiday-ireland
https://www.hiddenirelandtours.com/day-excursions/day-walks-and-hikes/iveragh-peninsula-uibh-rathach/
http://www.breakaway-adventures.com/walking/ireland/kerry-way.html
PLEASE HELP Walkopedia by recommending any reputable tour organizers that you know of – local or otherwise.
Accommodation
There are various relevant accommodation websites. See Useful Websites below.
A good range of hotels can be found on the unimaginatively named but effective Hotels.com. Last but not least, http://www.thehotelguru.com has a growing selection of interesting, non-standard, carefully-chosen places to stay.
Other information and tips
Walkopedia encourages responsible tourism! Have a look at www.stuffyourrucksack.com for projects you can take things for.
Useful websites and information
There are many websites with relevant information. Here are some that we think are useful or have been recommended to us.
Other things to do in the area
Other walks
Other activities
Riding: trekking and beach riding
Fishing:
Golf:
Swimming: Some magnificent blue flag beaches in the area.
Ireland's National Pastime: There are plenty of good hostelries to choose from.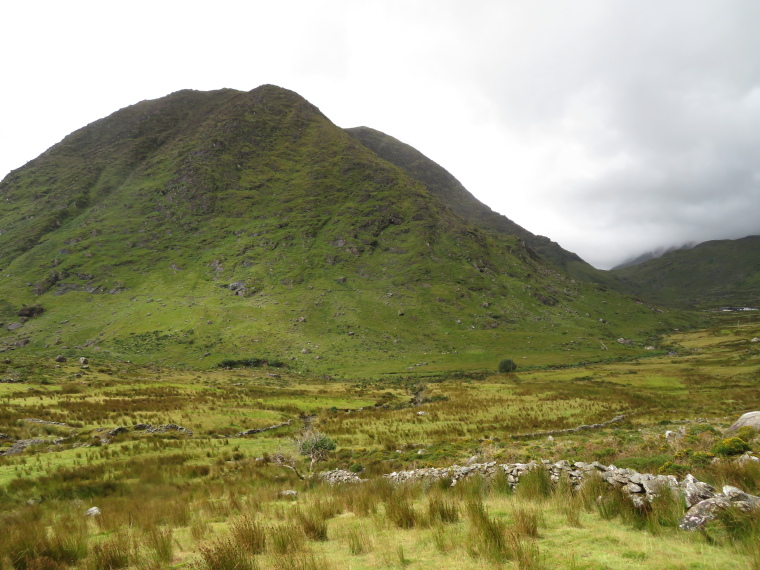 OTHER ACCOUNTS
share your experiences
Top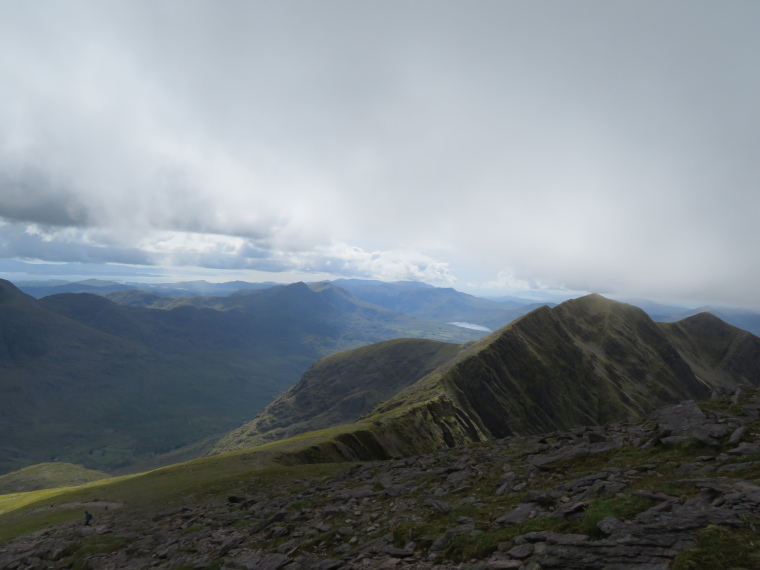 Top
Responsible travel matters, a lot. How you travel will make a real difference - for better or worse. PLEASE consider this when making plans. Read more