Grenada
Key information: Grenada
Delightful, lush Grenada boasts excellent and varied walks, from high peaks to plantation walks.
Walkopedia rating
Walkopedia rating87
Beauty

29

Natural interest

13

Human interest

14

Charisma

31

Negative points

0

Total rating

87

Note: Negs: heat and humidity
Vital Statistics
Length:

Your choice

Maximum Altitude:

840m

Level of Difficulty:

Variable
Top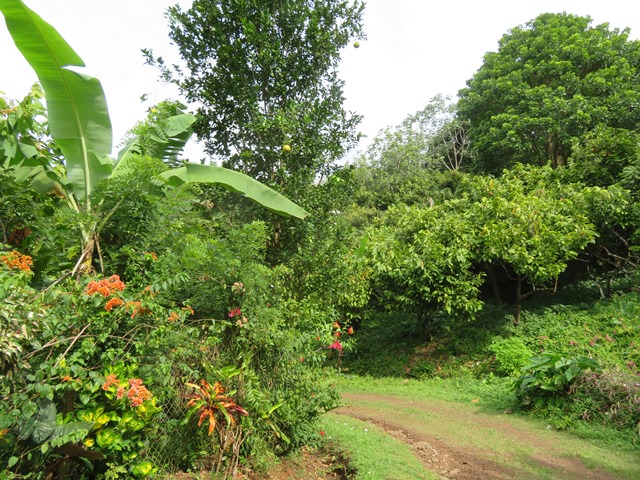 WALK SUMMARY
Delightful, lush Grenada sits off the Venezuelan coast, in the far south of the Caribbean. It is hardly huge, at some 34km long by 18 wide. Its volcanic origins mean it is a rugged, at times confusing, place, with contorted ridges and valleys and a couple of fine crater lakes.
Most of the interior is overgrown former plantations now returning to interesting secondary forest. The high, rugged heart of the island is home to its remaining large areas of primary forest: proper cloud forest on the highest ground, montane and rain forest below that. Grenada has rich flora, as you would expect. Its mammal wildlife is somewhat limited, although you could well see charming mona monkeys. Mongooses, armadillos and manicous also exist but you will be lucky to see them. Granada is a joy for birdwatchers, with a huge variety including three types of hummingbird.
Grenada's coasts are heavily populated, its roads lined with charming brightly painted houses and shacks.
See our Grenada page for more on Grenada and its history and people.
Grenada is still a British dependency, albeit democratically governed.
With its benign dry-season climate and fine beaches and interesting things to do, Grenada is surprisingly undervisited, and is "real" rather than glitzy. The island is in the route of hurricanes, though; a huge one (Ivan) in 2004 destroyed many big old trees; much of the forest you will see is regenerating.
While you wouldn't come to Grenada for a walking holiday, it has some excellent walks, which you shouldn't miss while there: at the least, do a plantation walk and visit Grand Etang.
West and south
The West and South are Grenada's most heavily populated areas, especially around St. George, its capital. It is hilly and thickly forested once away from habitation.
Palmiste Lake is an attractive and interesting old dam near the coast, which once powered an estate's sugar machinery.
Annandale Falls: this popular waterfall is well written up in the Bradt guide. Not a serious walk, but lovely and with a superb tropical garden leading to the top of the main fall. You can, though, walk to a lesser-known fall nearby.
Morne Gazo is volcanic cone quite near St George's. 20mins up to startlingly good views.
Plantation walks
Grenada was home to many sugar plantations, which were replaced by cocoa and nutmeg. Many of the plantations are long-abandoned, and have returned to secondary forest, in which you can pick cocoa, nutmeg and mangoes (we have feasted on ripe fallen mangoes- some bush tucker!)
They are now charming, fascinating, atmospheric jumbles of trees and scrub, the old trees and the plantation structures much in evidence including the fine old graded tracks which lace the hillsides.
You will meet the melancholy remains of chunkily built plantation buildings as you walk. They are stark reminders of the human misery which underpinned this economy.
There are the remains of plantations all over Grenada, and therefore walks to be made more or less wherever you are. You shouldn't miss doing one while here.
Walkopedia did two plantation walks.
Above Grenville: we walked inland from the old town of Grenville. A fascinating walk, in one of Grenada's best-preserved plantations. A fine old graded track takes you up through the remains of the plantations, passing the ruins of the plantation buildings, which are interesting but unlovely, and redolent of the miseries of the slaves who worked them.
Belmont Estate: another delightful and fascinating walk in one of Grenada's best-preserved plantations.
We had the honour (really) of walking with Telfor Bedeau, who was 86 and walked 2 hours up and down, with a stick but otherwise actively. He has walked all over the island and rowed and sailed round it, and knows every plant and cranny. A remarkable man.
This magnificent stretch of mountain forest in Grenada's remote and rugged heart is a must for keen walkers.
At its centre is the eponymous crater lake, a beautiful 12ha sheet of water in a fine old bowl which is still recognisably the remains of a volcano, with forested and in places marshy edges. The walk around the lake takes 1+hrs and is lovely if very muddy and slippery in places - many will prefer to walk the first, drier, stretch only.
The best walk in Grenada for peak baggers and thrill lovers must be Mount Kua Kua, a 720m summit to the north-west of the lake. This is a challenging climb from the lake, not that steep but slippery and scrambly in places, which threads along some spectacular and thrillingly narrow ridges. Arguably the best views in Grenada on a fine day.
Concord Falls: these 3 waterfalls are beautiful and easily reached. The first is touristy, but the further ones (not on the same river, to be confusing) are rewarding walks. 1hr-ish to each of the lakes.
St Margaret' Falls: a 1.5 hr round trip to this series of beautiful waterfalls which is also known as the Seven Sisters.
The North and east
Mt St Catherine is Grenada's highest mountain at 840m. It is a demanding 4-5 hr or more round trip on steep and muddy trails. Most people approach from the east, although there are other trails. A guide is recommended. The views from the top of Grenada's rugged and forested interior will not disappoint. Note that the summits are often in cloud, so plan and be prepared to change plans.
Lake Antoine near the north-east coast is another crater lake, and a spectacular and beautiful one inside the still-visible crater. It has plant and bird life galore. A circuit takes up to 1.5 hrs. Highly recommended.
Tufton Hall Waterfall on the western slopes of Mt St Catherine, inland from Victoria, is a demanding but exciting 4ish hour slog up a riverbed to a stunning fall. Very overgrown and requiring a lot of scrambling. Guide needed and may not be easy to find.
This can be tough walking on steep and slippery paths.
Have a look at TripAdvisor – there are tens of millions of reviews, so you may get good, current views on guides, places to hike and places to stay here.
Please help us by recommending your best walks, making suggestions and sending photos! Thank you!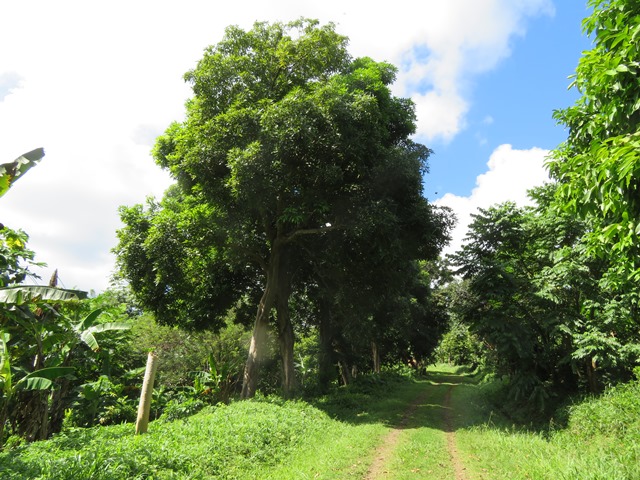 See also expedition planning, including our universal expedition checklist. Walkopedia encourages responsible travel.
Books and Maps
Books on this walk (support us: find books using our Amazon search box)
Other books (support us: find books using our Amazon search box)
Grenada – Paul Crask/Bradt Has some walking information. Has an excellent bibliography, too, and some useful websites.
Find these and other books on Amazon.
Maps
Maps aren't great.
GPS is therefore worth having if on a longer walk.
The basic maps in the Bradt guidebook are useful.
Stanfords: A good online specialist source of worldwide maps (it is also good for guidebooks). Also try Maps Worldwide.
Best times to walk/weather
January to June is dry season and less hot, too. The rest of the year is hot (up to 31°c average in July and August), with daily rain and the chance of storms in July to November.
The high ground is often cloudy, so you will need to pick your day if wanting to climb. Mornings tend to be clearer.
For detailed weather information, have a look at: www.worldweather.org or www.bbc.co.uk/weather/world/country-guides.
Getting there/transport/permits/fees
Direct flights from the USA, UK, other Caribbean states.
There are plenty of good and cheap buses in Grenada, and it is viable to get to most places this way.…..
Check the current visa position for people from your country.
Taxis are a good option. Agree prices before you set off.
Cars are easily hired, but take care you get a sound one. Roads can be tricky, so drive carefully. See the guidebooks for more.
Possible problems, health, other warnings
Heat, humidity and strong sun. Carry enough water and protect yourself.
Heights: Some trails can be pretty airy, and are not for acrophobes.
Mosquitoes, sandflies: stinging plants. Prepare, and use good repellants.
Canyon dangers: canyons can be lethal, particularly as a result of flash floods. Assess and prepare for all risks on those walks involving canyons/gorges. In particular, check the weather carefully and don't go after rain in the area or upstream, or if rain is possible.
Remote walks: help can be hard to get if things go wrong on remoter walks. Don't get lost!
Health risks: this is a relatively undeveloped country, and you will not get prompt medical help of a standard available elsewhere if you become ill. Come prepared, including getting all appropriate inoculations/medications. In particular Rabies is present in Grenada.
Be sensitive about photographing people: don't without permission. Ask permission if in doubt about whether they would mind.
See also the websites in our useful links page for more detailed, and up-to-date, information.
Safety and problems: All walks have inherent risks and problems can arise on any walk. Many of the walks featured on this website involve significant risks and possible problems. This website cannot, and does not purport to, identify all actual or potential risks, dangers and problems that may relate to a walk or a country. Any person who is considering undertaking this walk should do careful research and make their own assessment of the risks, dangers and possible problems involved. They should also go to "Important information" for further important information.
Make sure you have appropriate insurance.
Guided or independent?
Many people join organised expeditions or hire a guide. This is advisable on less-walked routes, and walking here with a knowledgeable guide has real advantages.
Choosing a suitable guide or company is of course vital. The Bradt guidebook has a good selection of firms which will arrange guided walks.
If hiring a guide locally, meet him/her and get comfortable before committing
Check TripAdvisor for some reviews of these walks and walk organisers which may prove helpful.
PLEASE HELP Walkopedia by recommending any reputable walk organizers that you know of – local or otherwise.
Accommodation
There is a huge choice of accommodation, from classy to plain to self-catering. The Bradt guidebook has a good selection of possible accommodation. See Useful Websites below.
See what the commentary on TripAdvisor is on possible places to stay – although do take their reviews with a pinch of salt, as they can be "interested".
A good range of hotels can be found on the unimaginatively named but effective Hotels.com.
Last but not least, http://www.thehotelguru.com has a growing selection of interesting, non-standard, carefully-chosen places to stay.
Other information and tips.
Do be careful, considerate and respectful in all dealings with the locals.
Bring insect repellent. Mosquitos, sandflies, jiggers and other biters can need fending off.
Useful websites and information
There are many websites with relevant information. Here are some that we think are useful or have been recommended to us.
Other things to do in the area
Culture, history and people watching.
Island-hopping. Coastal/sea fun and chilling. Snorkelling.
Leisurely lunches in the shade by the sea
Rum punches
Safety and problems: All walks have inherent risks and potential problems, and many of the walks featured on this website involve significant risks, dangers and problems. Problems of any sort can arise on any walk. This website does not purport to identify any (or all) actual or potential risks, dangers and problems that may relate to any particular walk.

Any person who is considering undertaking this walk should do careful research and make their own assessment of the risks, dangers and possible problems involved. They should also go to "Important information" for further important information.
OTHER ACCOUNTS
share your experiences
Top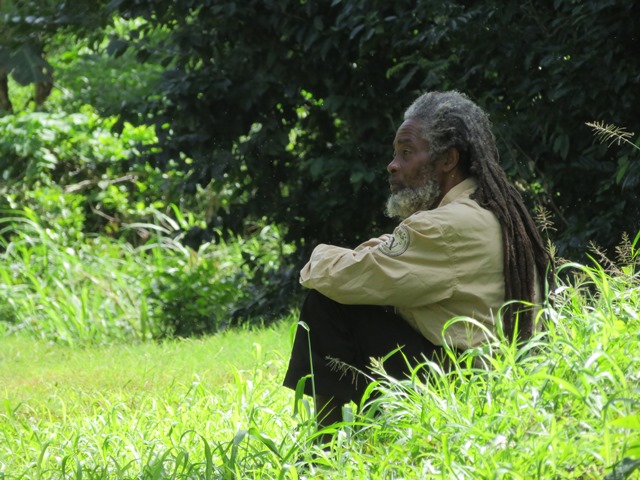 Top
Responsible travel matters, a lot. How you travel will make a real difference - for better or worse. PLEASE consider this when making plans. Read more