Japan's Pilgrimage Routes
Key information: Japan's Pilgrimage Routes
With long and complicated religious traditions, Japan has seen pilgrimages to sacred sites from early times. Many of the routes are still followed, and make for delightful and fascinating walking for the non-believer as well as the believer.
Fine forested landscape littered with evidence of an ancient, rich and indeed unique spiritual history. Cultural landscape, indeed. Stay in remote villages, steam in hot baths, and eat like a god.
See our Kumano Kodo and Shikoku Pilgrimage pages.
This can be tiring walking in frequently wet areas. Come prepared.
Walkopedia rating
(Top 100)
Walkopedia rating90.5
Beauty

30.5

Natural interest

13

Human interest

18

Charisma

31

Negative points

2

Total rating

90.5
Vital Statistics
Length:

Your choice

Variable

Maximum Altitude:

Variable

Level of Difficulty:

Variable
Top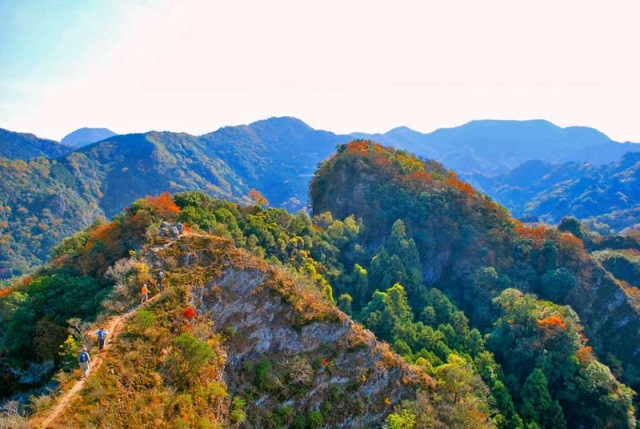 WALK SUMMARY
With long and complicated religious traditions, Japan has seen pilgrimages to sacred sites from early times. Many of the routes are still followed, and make for delightful and fascinating walking for the non-believer as well as the believer. Much of these old trails is in rural backwaters, providing fine scenery and an insight into Japan's history and traditions.
The spirit-worship and reverence for nature and ancestors of Shinto emerged with the dawn of the Japanese people. Buddhism was first introduced to Japan in the sixth century AD. It remained a preserve of the elite for many years, but was gradually popularized. Over the centuries, a tradition of mountain asceticism also developed, particularly the elusive Shugendō school promulgated by the semi-legendary En-no-gyoja in the late 600s, which elided elements of Shinto and shamanism with an ascetic form of Buddhism. In various areas, especially in the Kii Peninsula, the mountains became special haunts of its adherents.
One of the fascinations of walking these trails is the view you get of rural Japan; rich remains of a tough but unique way of life are everywhere, even if the population is shrinking and rice terraces returning to forest. You will stay in some areas such as such as Kumano in remote villages and eat like gods morning and evening.
(See our Kumano Kodo page for more information on Buddhism, Shinto and Shugendō in Japan.)
Kumano Kodo
The Kumano Kodo is a network of old pilgrimage routes on the Kii Peninsula, south of Kyoto and Osaka, which lead to the Kumano Sanzan, the Three Grand Shrines of Kumano, an area which, along with Koyasan to the north and Ise to the north-east, constitute the spiritual heart of Japan. They are associated with the introduction of Buddhism to Japan and centuries of pilgrimage by all levels of society, from emperors to merchants to peasants. It is not just these great sites that were sacred, though: Kumano is a spiritual realm as well as a physical area. The routes are littered with oji (subsidiary shrines), statues, the remains of tea houses and other reminders of the routes' rich past.
The first major pilgrimage to Kumano was made in 907AD, when the retired emperor Uda made the long and arduous journey. Many retired emperors and aristocrats followed.
The ancient Kii-ji routes, down along and inland from the west coast from the old capital at Kyoto, consisted of several alternatives: follow the coast and then turn inland at Tanabe to cross the interior mountains on the Nakahechi Trail, the most-used ancient trail, or continue from Tanabe on round the coast on the Ohechi Route to the coastal shrines; or go first to the great Buddhist temples at Koyasan in the north and then cross the rugged interior on the shorter but tougher Kohechi Trail.There were other ways which crossed the rugged and remote mountains of the interior, including the Omine Okugake-michi Route between lovely Yoshino and Hongu, via the central mountainous Omine-san area. There was also the easier and later-developed Iseji Route down the east coast.
Various of these routes and sites are now a World Heritage Site: "the Sacred sites and Pilgrimage Routes in the Kii Mountain Range". The Kumano Kodo is (as of 2015), along with the Camino de Santiago, the only pilgrimage route that has this status.
This is fine walking on numinous routes which are often lined with oji, torii gates, stele inscribed with poems, all evidence of the area's, and indeed Japan's, ancient, rich and indeed unique spiritual history. "Cultural landscape" indeed.
Most of your time will be in attractive, rugged forested landscape, although much of it is blanketed in planted conifers, which makes for limited variety.
See William Mackesy's account of walking the Nakahechi Trail.
Shikoku Pilgrimage:
The Shikoku pilgrimage is arguably Japan's best-known pilgrimage route, and certainly its biggest pilgrimage-challenge: a 1,150km or so, 1,200 year old pilgrimage linking 88 (a lucky number) temples in a sacred circuit in the footsteps of the monk-saint Kukai (or Kobo Daishi) into the heart of Japanese Shingon Buddhism.
The 88 temples are organized in four main clusters, which make a natural focus for shorter walks.
The pilgrimage is steeped in tradition and ritual; the tranquility of this picturesque island in no way marred by the steady flow of pilgrim and tourists. You will of course be immured in Japanese culture throughout, staying in ryokans, temple guesthouses and simple family stays, but always eating deliciously.
See Nils Wetterlind's account for a good insight into how a pilgrimage here can be.
A full circuit takes up to 60 days, and most walkers would start it in Spring. Many people tackle a few sections of the trail, in one or more days, to suit their time and appetite. It would be mad not to do so if in Shikoku, and many come here just to focus on the pilgrimage.
See also our Shikoku page.
33 Temple Saigoku Kannon Pilgrimages
Yet to be researched - ideas and photos welcome!
Mount Hiei
Near Tokyo
Yet to be researched - ideas and photos welcome!
Kunisaki Peninsula
The quiet, forgotten Kunisaki Peninsula is nestled into the western end of Japan's Inland Sea on Kyushu. It was for many centuries an important centre of Shugendō, a syncretism of the indigenous, animistic Shinto religion and Buddhism. The peninsula once had 65 temples; there are now 33 remaining temples and shrines, and there is still a pilgrimage route between them. Mine-iri, a monk's practice of traversing sacred mountain paths in prayer, has been part of the religious life of Kunisaki since the 9th Century. Although now rare, the practice still continues today in Kuniskai, one of only a few places in Japan where it still does so.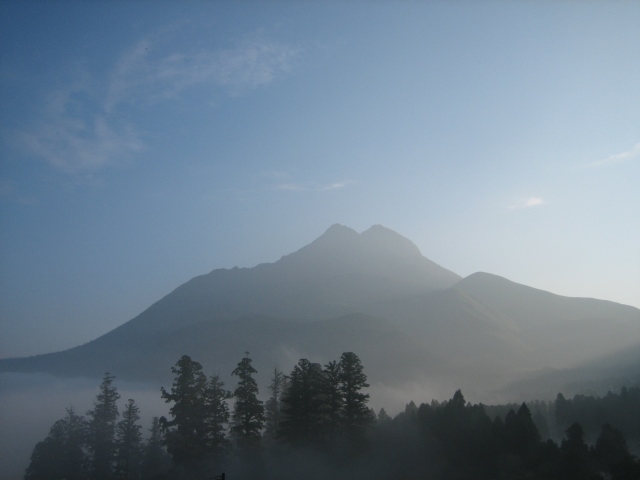 See also expedition planning, including our universal expedition checklist. Walkopedia encourages responsible travel.
Books and Maps
Books on this walk (support us: find these and many more using our Amazon search box)
Japan Pilgrimage – Oliver Statler's deep and extensive study of the Shikoku pilgrimage.
The Traveler's Guide to Japanese Pilgrimages - Other books (support us: find books using our Amazon search box)
A History of Japan- Conrad Totman. Maybe because it was so isolated, but Japanese history seems to be periods of stability interspersed with centuries of factional fighting between incomprehensible cliques, with little reference to events in the outside world – but producing sublime art and artefacts…
Wabi Sabi: The Japanese Art of Impermanence – David Pilling, much admired overview of modern Japan
The Narrow Road to Oku – Matsuo Basho. The great haikuer's classic account of his travels in C17 Japan
Looking for the Lost (Journeys Through a Vanishing Japan) - by Alan Booth - "The best travel writer in Japan"(Ian Buruma)
The Roads to Sata (A 2000-Mile Walk Through Japan) – Maps
National Parks sell good walking maps (in Japanese) to their parks.
There are a lot of good maps available for most walking areas. But most (all) are in Japanese, which doesn't render them useless to the foreigner, but a bit harder to use.
Stanfords: A good online specialist source of worldwide maps (it is also good for guidebooks). Also try Maps Worldwide and www.trektools.com.
Best times to walk/weather
Weather
Come prepared for rain and unpredictable weather.
For detailed weather information, have a look at: www.worldweather.org or www.bbc.co.uk/weather/world/country-guides
Getting there/transport/permits/fees
Depends on where you are headed!
Fly in to Tokyo or Osaka or other entry city. Train and/or bus to your selected departure place.
Skyscanner is an excellent (relatively new) site for finding the flights you need; otherwise try Lastminute.com, or look at what's available on Tripadvisor.
Those on organised expeditions will be transported from/to arranged start/departure points.
Route(s)
See Walk Summary above.
Possible problems, health, other warnings
·Mountain weather: rain, cold and wind are possible at any time of year and the weather can change rapidly. Some of the steep rock can get very slippery when wet. Snowy in winter. Come prepared.
·Heat, Independent
You can do this walk independently.
usually has a good selection of cheaper-end accommodation; or perhaps try for some bargain luxury on
Lastminute
.com.
Other information and tips
Useful websites and information
There are many websites with relevant information. Here are some that we think are useful or have been recommended to us.
Other things to do in the area
Other activities
Endless cultural fascination, and a lot of other fun and interest.
Safety and problems: All walks have inherent risks and potential problems, and many of the walks featured on this website involve significant risks, dangers and problems. Problems of any sort can arise on any walk. This website does not purport to identify any (or all) actual or potential risks, dangers and problems that may relate to any particular walk.

Any person who is considering undertaking this walk should do careful research and make their own assessment of the risks, dangers and possible problems involved. They should also go to "Important information" for further important information.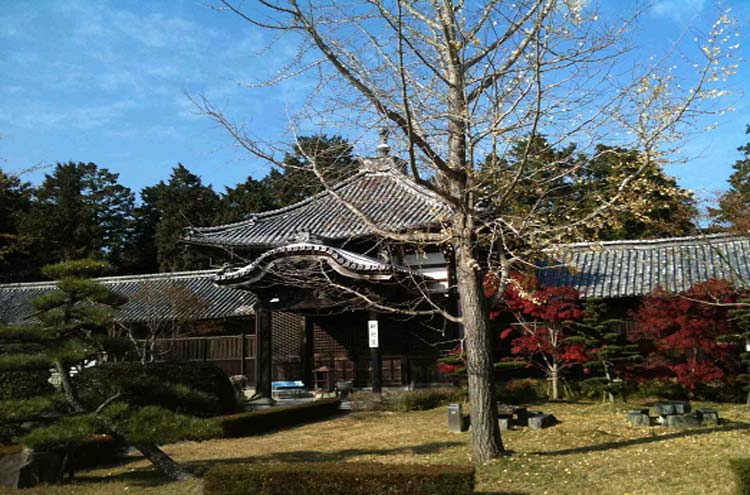 OTHER ACCOUNTS
share your experiences
Top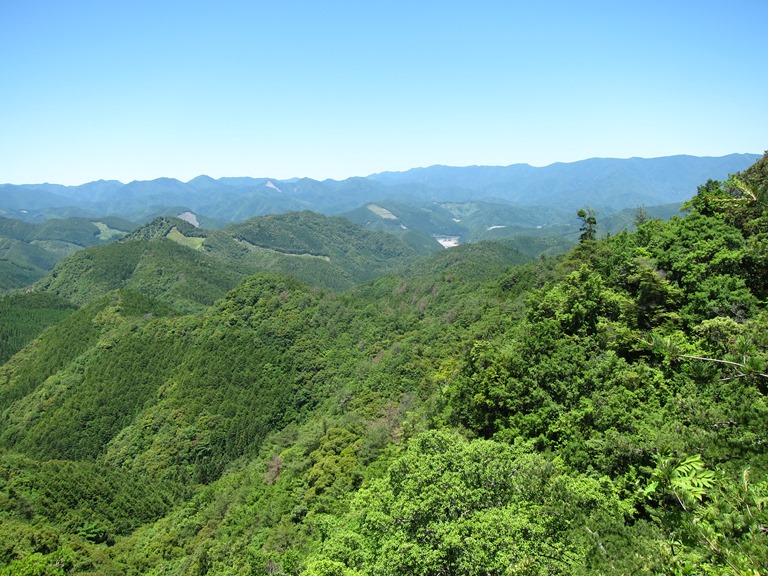 Top
Responsible travel matters, a lot. How you travel will make a real difference - for better or worse. PLEASE consider this when making plans. Read more