Kunisaki Peninsula
Key information: Kunisaki Peninsula
The quiet, forgotten Kunisaki Peninsula is nestled into the western end of Japan's Inland Sea on Kyushu, the most westerly island of the Japanese archipelago. It was for many centuries an important centre.

Temples and wayside shrines are some reminders of Kunisaki's deeply religious past.

There are plenty of great walks here.

ANYONE GOT ANY GOOD PHOTOS? WE WOULD BE DELIGHTED TO POST THEM!
Walkopedia rating
(Top 100)
Walkopedia rating88.5
Beauty

31

Natural interest

12

Human interest

15.5

Charisma

30

Negative points

0

Total rating

88.5
Vital Statistics
Length:

Your choice

Level of Difficulty:

Variable
Top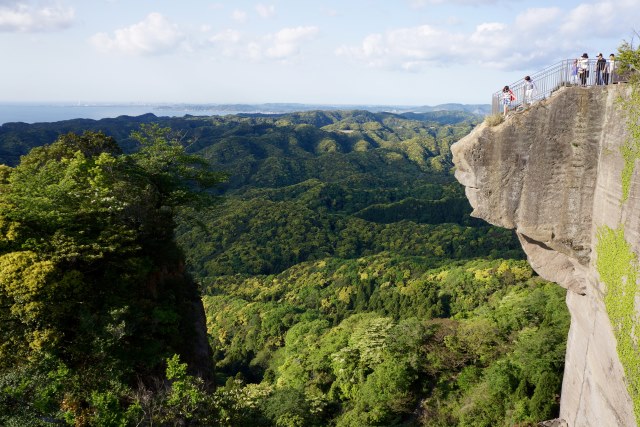 WALK SUMMARY
The quiet, forgotten Kunisaki Peninsula is nestled into the western end of Japan's Inland Sea on Kyushu, the most westerly island of the Japanese archipelago.
It was for many centuries an important centre of Shugendō, a syncretism of the indigenous, animistic Shinto religion and Buddhism brought from China and Korea. Temples and wayside shrines are some reminders of Kunisaki's deeply religious past. The peninsula once had 65 temples; there are now 33 remaining temples and shrines, and there is still a pilgrimage route between them. Mine-iri, a monk's practice of traversing sacred mountain paths in prayer, has been part of the religious life of Kunisaki since the 9th Century. Although now rare, the practice still continues today in Kuniskai, one of only a few places in Japan where it still does so.
This is a very volcanic landscape, with conical volcanoes and 28 often deep valleys radiating out from Mt Futego (721m) in the centre.
Great walks, many are ancient religious routes, include:
- Nakayama Senko: this ancient pilgrimage trail climbs a fine ridge, with huge views of the area. Pass Buddhist sculpture. The descent is steep, through forest under dramatic cliffs.
- The Tashibu-no-sho area: gorgeous and very Japanese countryside around this delightful village. Meet Buddhist statues in caves.
- Itsutsu-ji Fudo: climb to this small Buddhist building perched in the side of a great outcrop. Fine views.
- Tenunen-ji: climb to a Buddhist temple set into a huge cliff. Fascinating area with fine views.
- Mount Yufu-dake: a fine volcano with outstanding views.
- Mumyo-bashi: a steep climb to a bridge between two high crags and a descent down spectacular cliffs.
- Nokogiri-yama: follow a superb ridge to meet a pair of Buddha reliefs carved into the living rock. Huge views.
This can be tiring walking in a frequently wet area. Come prepared.
Our friends and partners Walk Japan do an excellent-looking 10 day (8 days walking) expedition taking in most of the walks mentioned above, and a 4 day (2 days walking) expedition taking in the Nakayama Senko and Mumyo-bashi. They say:
[The long trek]... "follows in the footsteps of monks, who have walked through the mountains of the Kunisaki Peninsula for more than a thousand years. Any experienced trekker will thoroughly enjoy the ancient trails, which are now largely forgotten. These provide excellent walking through sleepy hamlets, verdant forests, along craggy ridges and over towering cliffs. On route we pass many stone Buddha statues, large and small, and the caves where monks once found shelter. As with all our tours, on Kunisaki you will be immersed in Japanese culture of the past and present, enjoy Japanese cooking at its best, luxuriate in hot springs and simply gaze at the beautiful scenery. This, of course, all with expert guidance of the Walk Japan tour leader... Occasionally we pass through picturesque hamlets and temple grounds, but otherwise our trek is largely off-road on little-known mountain paths. The climbs are usually short but they can be steep and require a degree of stamina to reach the peaks. Once there, though, the rewards include tremendous views and, as we negotiate narrow ridges and bridges, heady thrills. A reasonable head for heights is necessary."
[The short trek]... "spend two full days exploring Kunisaki... Nokogiri-yama is one of the classic routes on Kunisaki with views across Kyushu. Nakayama-senkyo is an old pilgrimage route along a ridge lined with Buddha statues. As we climb superb views open up of the surrounding mountains and valleys. On a clear day we can see the Seto Inland Sea, the route by which Buddhism first arrived in Kunisaki from China, and Japan's main island, Honshu. Other walks take us through the atmospheric site of a long deserted monastery now only populated by the poignant graves of the many monks who lived and died here, and Walk Japan's Community Project, which is successfully helping revive a local rural community."
They have now also created a shorter and easier Kunisaki and Yufuin walk:
http://www.walkjapan.com/tour/yufuin-kunisaki-walk/
See their full itineraries here.
This page is at an early stage of development. Please

help us

by making suggestions and sending photos! Thank you!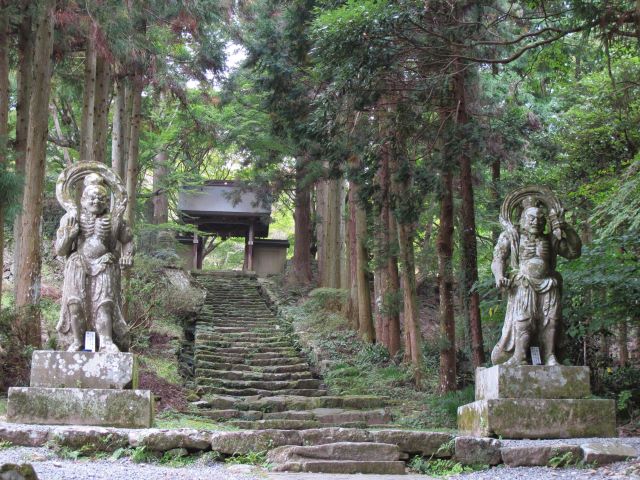 See also expedition planning, including our universal expedition checklist. Walkopedia encourages responsible travel.
Books and Maps
Find these and other books on Amazon, using our handy search box:
Books on this walk (support us: find these and many more using our Amazon search box)
The Narrow Road to Oku – Matsuo Basho. The great haikuer's classic account of his travels in C17 Japan
Other books (support us: find books using our Amazon search box)
Japan – Lonely Planet
Hyakumeizan! Japan's 100 Mountain Challenge by Craig McLachlan and Travis Taiaroa – account of their record-setting climb of Japan's 100 Famous Peaks.
A History of Japan- Conrad Totman. Maybe because it was so isolated, but Japanese history seems to be periods of stability interspersed with centuries of factional fighting between incomprehensible cliques, with little reference to events in the outside world – but producing sublime art and artefacts…
Wabi Sabi: The Japanese Art of Impermanence – Andrew Juniper. Fascinating subject and insights into Japanese aesthetics and their influence by Zen Buddhism, occasionally irritatingly written.
In Praise of Shadows – Janichiro Tanizaki, written in the 1920s. Very idiosyncratic but fascinating insights.
Bending Adversity – Japan and the Art of Survival – David Pilling, much admired overview of modern Japan
Looking for the Lost (Journeys Through a Vanishing Japan) - by Alan Booth - "The best travel writer in Japan"(Ian Buruma)
The Roads to Sata (A 2000-Mile Walk Through Japan) – by Alan Booth -"The best travel writer in Japan"(Ian Buruma)
The Wages of Guilt– Ian Buruma
Japan by Rail – Ramsey Zarifeh. Excellent practicalities and some great ideas for places less travelled.
Maps
Walk Japan will provide maps.
Stanfords: A good online specialist source of worldwide maps (it is also good for guidebooks). Also try Maps Worldwide and www.trektools.com.
Best times to walk/weather
Best times to walk
Spring and early Summer for flowers, including the famous cherry blossom in mid Spring. June and July are rainy season. Summer is hot and humid. Bright mid-autumnal colours.
Weather
As above.
For detailed weather information, have a look at: www.worldweather.org or www.bbc.co.uk/weather/world/country-guides.
Getting there/transport/permits/fees
Fly in to Tokyo , fly out from Osaka (or Tokyo).
Skyscanner is an excellent (relatively new) site for finding the flights you need; otherwise try Lastminute.com, or look at what's available on Tripadvisor.
Route(s)
See Walk Summary above.
Possible problems, health, other warnings
·Heat, strong sun and humidity in summer. Carry enough water and protect yourself.
·A wet rainy season in June/July.
See also the websites in our useful links page for more detailed, and up-to-date, information.
Safety and problems: All walks have inherent risks and problems can arise on any walk. Many of the walks featured on this website involve significant risks and possible problems. This website cannot, and does not purport to, identify all actual or potential risks, dangers and problems that may relate to a walk or a country. Any person who is considering undertaking this walk should do careful research and make their own assessment of the risks, dangers and possible problems involved. They should also go to "Important information" for further important information.
Make sure you have appropriate insurance.
Accommodation
Excellent and varied, organized by Walk Japan.
Other information and tips
Make sure you have lots of cash when away from the cities – machines can be hard to find.
Useful websites and information
There are many websites with relevant information. Here are some that we think are useful or have been recommended to us.
·www.Japan-guide.com is excellent for general travel information.
·www.wikipedia.org. Has starter information.
·Try www.flickr.com for pictures of this walk.
·Have a look at the dreaded TripAdvisor – you should get current views on this walk and area.
Other things to do
Other walks
Japan, being largely mountainous, has a huge variety of great walks. There is likely to be a good walk within range wherever you may be.
Other activities
Endless cultural fascination, and a lot of other fun and interest.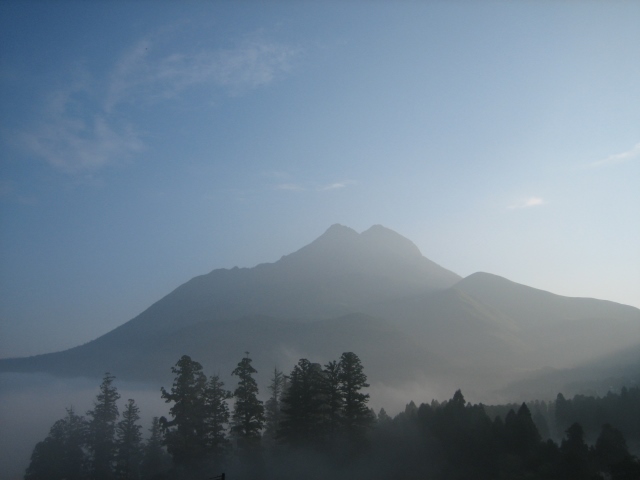 OTHER ACCOUNTS
share your experiences
Top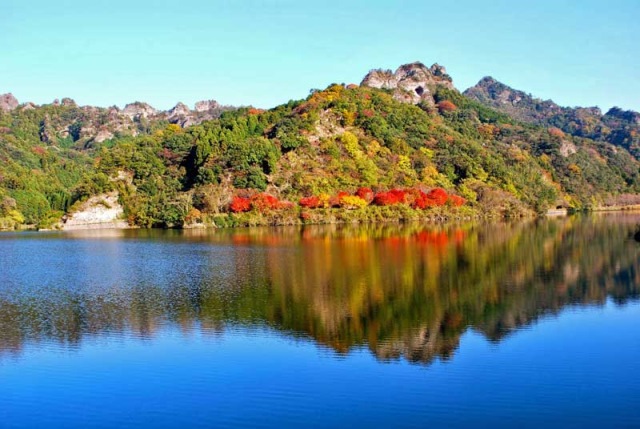 Top
Responsible travel matters, a lot. How you travel will make a real difference - for better or worse. PLEASE consider this when making plans. Read more