Shikoku
Key information: Shikoku
Most of this quiet backwater, the smallest of Japan's major islands, is mountainous, with fine walking to be had throughout.
Shikoku is home of the Shikoku Pilgrimage, a 1,150km+ trail linking 88 temples which is arguably Japan's most famous pilgrimage route.
There are other fine walks too.
Walkopedia rating
Walkopedia rating89
Beauty

30

Natural interest

14

Human interest

17

Charisma

30

Negative points

2

Total rating

89

Note: Neg: likely bad weather
Vital Statistics
Length:

Your choice - up to 1,150km!

Maximum Altitude:

1,982m

Level of Difficulty:

Variable
Top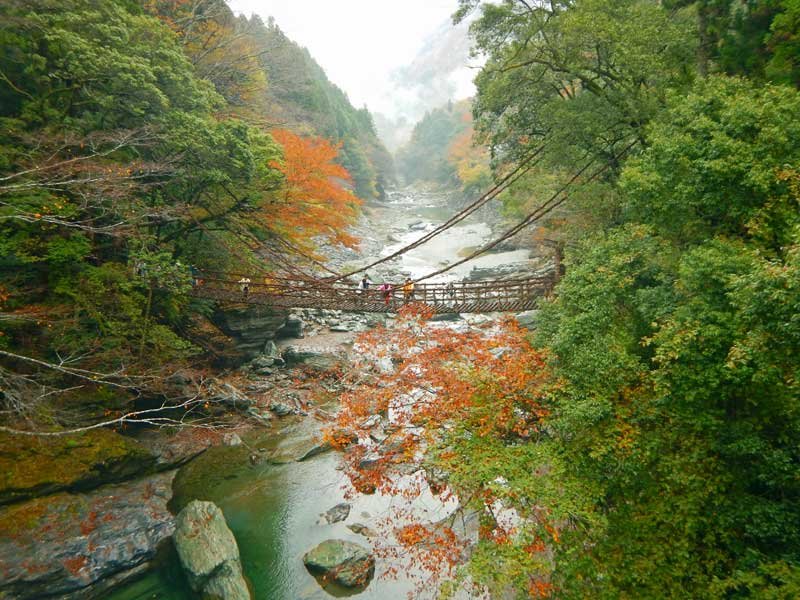 WALK SUMMARY
Most of this quiet backwater, the smallest of Japan's major islands, is mountainous, with fine walking to be had throughout. It is home of the Shikoku Pilgrimage, a 1,150km+ trail linking 88 temples which is arguably Japan's most famous pilgrimage route and what brings most people here (see more below).
Great walks include:
Ishizuchi-san: this rough, wildly weathered mountain is the highest in western Japan, at 1,982m. Long a focus of Shugendo mountain ascetics, it became an important Buddhist site.
There are at least 3 day-walk approaches. The mountain can also be walked in a particularly fine circuit over two days, which climbs the great peak on day 1, then swings around high ground, still often with huge views, before descending through cedar plantations.
Omogo-kei Gorge: Fine shorter walks in this famous gorge area, enjoying weird formations, cliffs, waterfalls and lovely forests (said to be especially fine in Autumn) .
Tsurugi-san: gentle-topped (albeit steep-sided) 1,955m mountain, one of Shikoku's most sacred places and the second-highest mountain in western Japan. It can also be the first day of a superb three-day trek across the Tsurugi-san Quasi-National Park, following ridges and bagging 5 other peaks over 1,600m. Superb views for much of this walk across these wild mountains and their exceptionally deep gorges.
The Shikoku pilgrimage is arguably Japan's best-known pilgrimage route, and certainly its biggest pilgrimage-challenge: a 1,150km or so, 1,200 year old pilgrimage linking 88 (a lucky number) temples in a sacred circuit in the footsteps of the monk-saint Kukai (or Kobo Daishi) into the heart of Japanese Shingon Buddhism.
The pilgrimage is steeped in tradition and ritual; the tranquility of this picturesque island in no way marred by the steady flow of pilgrim and tourists.You will of course be immured in Japanese culture throughout, staying in ryokans, temple guesthouses and simple family stays, but always eating deliciously.
Many people tackle a few sections of the trail, in one or more days, to suit their time and appetite. It would be mad not to do so if in Shikoku, and many come here just to focus on the pilgrimage.
See our Shikoku Pilgrimage page for more information.
Our friends and partners Walk Japan make a delightful sounding 10 night Shikoku Pilgrimage expedition.
This is one Japan's wettest areas. Come prepared.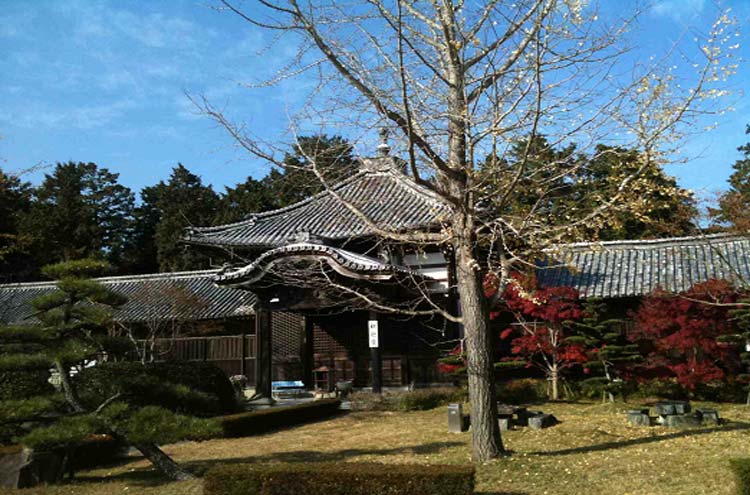 See also expedition planning, including our universal expedition checklist. Walkopedia encourages responsible travel.
Books on this walk (support us: find books using our Amazon search box)
Hiking in Japan – Lonely Planet – includes Ishizuchi-san and Tsurugi-san. Excellent practicalities.
Hiking in Japan – An Adventurer's Guide to the Mountain Trails – Paul Hunt – for a more literary take.
Japan Pilgrimage – Oliver Statler's deep and extensive study of the Shikoku pilgrimage.
The Traveler's Guide to Japanese Pilgrimages - Ed Readicker-Henderson. Covers the Shikoku, Mt. Hiei and 33-Temple Saigoku Kannon.
Tales of a Summer Henro Yohan – Craig McLachlan.
Other books (support us: find books using our Amazon search box)
Japan – Lonely Planet
Hyakumeizan! Japan's 100 Mountain Challenge by Craig McLachlan and Travis Taiaroa – account of their record-setting climb of Japan's 100 Famous Peaks.
A History of Japan- Conrad Totman. Maybe because it was so isolated, but Japanese history seems to be periods of stability interspersed with centuries of factional fighting between incomprehensible cliques, with little reference to events in the outside world – but producing sublime art and artefacts…
Wabi Sabi: The Japanese Art of Impermanence – Andrew Juniper. Fascinating subject and insights into Japanese aesthetics and their influence by Zen Buddhism, occasionally irritatingly written.
In Praise of Shadows – Janichiro Tanizaki, written in the 1920s. Very idiosyncratic but fascinating insights.
Bending Adversity – Japan and the Art of Survival – David Pilling, much admired overview of modern Japan
The Narrow Road to Oku – Matsuo Basho. The great haikuer's classic account of his travels in C17 Japan
Japan by Rail – Ramsey Zarifeh. Excellent practicalities and some great ideas for places less travelled.
Maps
National Parks sell good walking maps (in Japanese) to their parks.
There are a lot of good maps available for most walking areas. But most (all) are in Japanese, which doesn't render them useless to the foreigner, but a bit harder to use.
Stanfords: A good online specialist source of worldwide maps (it is also good for guidebooks). Also try Maps Worldwide and www.trektools.com.
Best times to walk/weather
Best times to walk
Spring and early Summer for flowers, including the famous cherry blossom, in mid Spring. June and July are rainy season. Summer is hot and humid. Bright mid-autumnal colours.
Weather
This is one of japans wettest areas. Come prepared (and for unpredictable mountain weather at any time of year going high.)
For detailed weather information, have a look at: www.worldweather.org or www.bbc.co.uk/weather/world/country-guides.
Getting there/transport/permits/fees
Fly in to Kobe or Hiroshima (nearest) or Tokyo or Osaka. Train and bus or car – the island is now linked to the mainland by three bridges.
Skyscanner is an excellent (relatively new) site for finding the flights you need; otherwise try Lastminute.com, or look at what's available on Tripadvisor.
Rail travel is excellent but not cheap – although it is reasonable with a Japan Rail pass, which must be bought overseas. Booking seats is also advisable.
The bus network is good, reliable and reasonable value – although it can be hard to get about if you don't have some Japanese.
Route(s)
See Walk Summary above.
Possible problems, health, other warnings
· Mountain weather: rain, cold and wind are possible at any time of year and the weather can change rapidly. Some of the steep rock can get very slippery when wet. Come prepared.
· Heat, strong sun and humidity in summer. Carry enough water and protect yourself.
· Heights: can be dangerous; not for those who have difficulties with heights.
· A wet rainy season in June/July
See also the websites in our useful links page for more detailed, and up-to-date, information.
Safety and problems: All walks have inherent risks and problems can arise on any walk. Many of the walks featured on this website involve significant risks and possible problems. This website cannot, and does not purport to, identify all actual or potential risks, dangers and problems that may relate to a walk or a country. Any person who is considering undertaking this walk should do careful research and make their own assessment of the risks, dangers and possible problems involved. They should also go to "Important information" for further important information.
Make sure you have appropriate insurance.
Guided or independent?
Independent
You can do this walk independently.
Guided/supported
Some people (foreigners) form or join organised/supported expeditions. A knowledgeable guide would add a heap of interest. Choosing a suitable guide or company is of course vital.
Expedition organizers include:
Walk Japan make a delightful-sounding 10 night Shikoku pilgrimage expedition, www.walkjapan.com. Walk Japan have to be one of the most impressive firms Walkopedia has met, and we are proud to be their partners.
www.theorientalcaravan.com: offers a tour in a clockwise direction around the island using various forms of transport. This tour does not visit all of the 88 temples but is only 2 weeks long.
Check TripAdvisor for some reviews of this walk and walk organisers which may prove helpful.
Accommodation
Ryokans, minskuku and hotels abound. The guidebooks have a selection of possible accomadation.
There are various accommodation websites.
See what the commentary on the dreaded Tripadvisor is on possible places to stay – although do take their reviews with a pinch of salt, as they can be "interested".
A good range of hotels can be found on the unimaginatively named but effective Hotels.com.
If you're on a budget, Hostelbookers usually has a good selection of cheaper-end accommodation; or perhaps try for some bargain luxury on Lastminute.com.
Other information and tips
Make sure you have lots of cash when away from the cities – machines can be hard to find.
Useful websites and information
There are many websites with relevant information. Here are some that we think are useful or have been recommended to us.
· www.Japan-guide.com is excellent for general travel information.
· www.mandala.ne.jp, for the Shikoku pilgrimage, promoted by Don Weis.
· www.wikipedia.org. Has starter information.
· Try www.flickr.com for pictures of this walk.
· Have a look at the dreaded TripAdvisor – you should get current views on this walk and area.
Other things to do in the area
Other walks
Japan, being largely mountainous, has a huge variety of great walks. There is likely to be a good walk within range wherever you may be.
Other activities
Endless cultural fascination, and a lot of other fun and interest.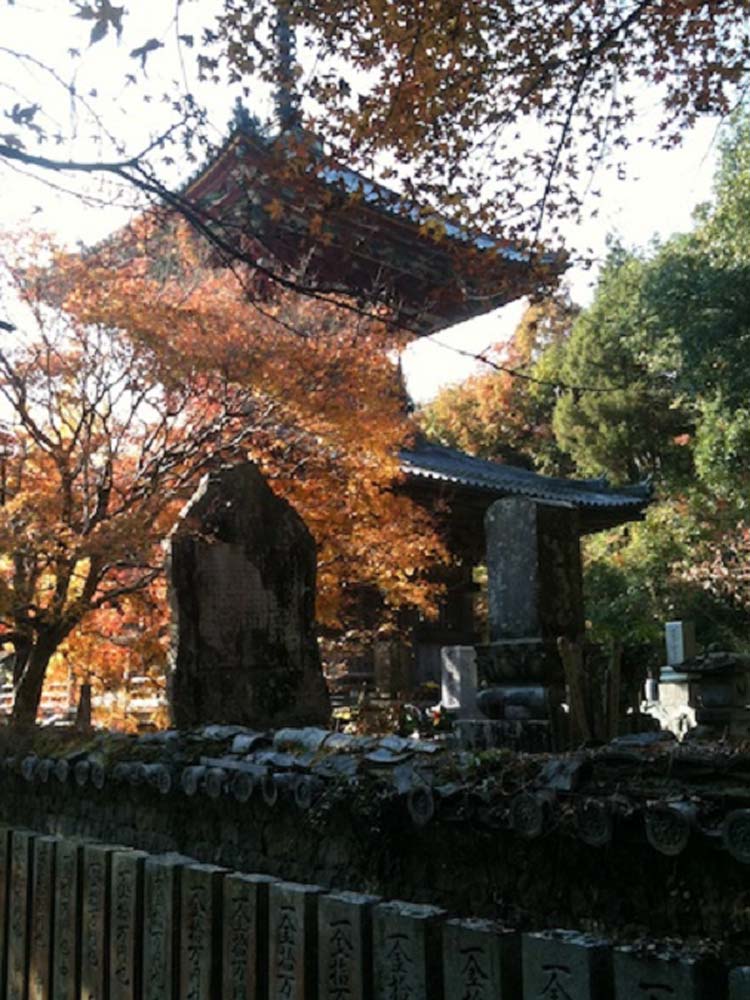 OTHER ACCOUNTS
share your experiences
Top
Top
Responsible travel matters, a lot. How you travel will make a real difference - for better or worse. PLEASE consider this when making plans. Read more