Bryce Canyon
Key information: Bryce Canyon
Some of the world's most extraordinary scenery: brightly hued sandstone carved by wind, water and ice into a series of deep and huge amphitheatres with an unimaginable profusion of spires, towers and other excrescences, all with gorgeous colour and texture contrasts.
There is a huge variety of walking options here, mainly day walks.
Walkopedia rating
Walkopedia rating94
Beauty

36

Natural interest

18

Human interest

4

Charisma

38

Negative points

2

Total rating

94

Note: Neg: Heavy use on best-known trails in higher seasons.
Vital Statistics
Length:

Your choice

Maximum Altitude:

Around 2,000m

Level of Difficulty:

Variable
Top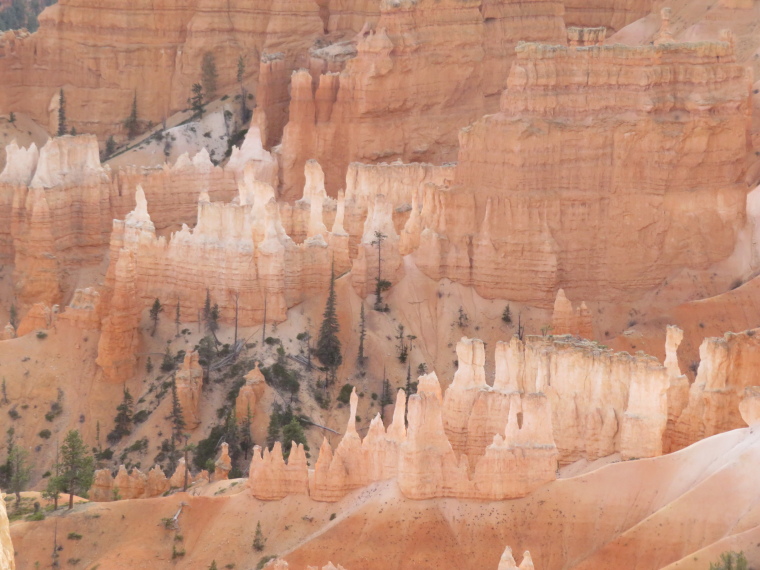 WALK SUMMARY
Utah's Bryce Canyon boasts some of the world's most extraordinary scenery: an extensive area of brightly hued sandstone carved by wind, water and ice into a series of deep and huge amphitheatres in which sit an unimaginable profusion of spires, towers and other excrescences called hoodoos, and arches and other formations.
It is reminiscent of Turkey's Cappadocia; its scenery is arguably even more amazing.
The hoodoos can be 200ft (60m) high, and (unsurprisingly) have a fascinating and complicated geological history. They are capped by a layer of harder limestone and conglomerate rock which reduces their erosion, resulting in often sheer-sided towers the size of their caps.
Visually, the thrilling weirdness of the scenery is enhanced by gorgeous colour and texture contrasts: the greens of the prevalent ponderosa pines and spruce, and the often-blue sky, compliment the rocks' oranges-to-pinks beautifully. The forests (and, somehow surprisingly, rough meadows) in the canyon shelter a surprisingly diverse fauna, including bears and mountain lions.
Being actually quite high (the rim is at around 2,500-2,700m), the winters are hard here, indeed snowy, usually from mid November to late March. The summers remain relatively temperate, with thunderstorms in July and August.
A joy of Bryce is that, other than a single road at one side, its interior can only be enjoyed on foot, although the best-known trails can get busy in high season. The access road to the heart of the area is behind the rim.
There is a huge variety of walking options here. The north and central areas of the National Park contain most spectacular scenery.
Multi day:
The Under the Rim Trail. 23 miles (but perhaps not as rich in splendors as some others). Winds under the rim of the western part of the canyon, away from the heart of the area. Beware lack of water. You can camp down here.
Riggs Spring Loop: short (8 miles), but you are allowed to camp and it is full of fascination. In the less-extraordinary (but still extraordinary!) southern part of the park.
Longer day walks: these mostly require joining together some shorter walks, for instance the Fairyland Loop with the Queen's Garden Trail and connector, The Navajo Loop, and Rim Trail (which Walkopedia did); or the Peekaboo Trail with combinations of the Navajo Loop, Queen's Garden Trail and Rim Trail.
Shorter day walks:
Peekaboo Trail: Terrible name, but probably the best known walk in the area. A 6ish mile (from Bryce Point) rub-your-eyes overload of weirdness, really outstanding formations and atmosphere. It does involve quite a lot of ascent/descent. Can be combined with the Rim Trail and other key walks.
Fairyland Loop: an absolute classic, an 8 mile loop between Fairyland and Sunrise Points on the rim (descending into Fairyland Canyon, then Campbell Canyon, climbing back to the rim) then returning on the Rim Trail to Fairyland Point. Wind through extraordinary formations, in what will feel like a psychedelic – nay psychotropic – experience.
Navajo Loop: Superb shorter (1.5mile) walk from Sunset Point, taking in the amazing, steep, narrow Wall Street Canyon. Walk it with Queen's Garden.
Queen's Garden Trail: 1 mile of concentrated beauty and fascination down into the canyon, linked by the Queen's Garden Connector to the Navajo Loop and Peekaboo Trails.
Rim Trail: an easy 6+ miles of visual superlatives on the … er…rim of the canyon. Links other trails to help you create wonderful longer walks.
There are plenty of other walks to be done, so you could spend several rewarding days exploring different parts of the maze.
Walkopedia walked the Faiyland Loop from Fairyland Point back to the rim, then down the Queen's Garden Trail and connector and the amazing Wall Street ascent of the Navajo Loop back to the rim; and the Rim Trail back to the start, to make a circuit. 11+ miles; 6 hrs including lengthy view-admirations and endless photo taking.
Often combined with Zion NP and the Grand Canyon. Walkopedia walked here as part of a Zion, Bryce, Goblin, Capitol Reef, Arches NP, Canyonlands, Monument Valley, Grand Canyon loop.
Water is in very short supply. Bring plenty when walking within the canyon.
You can lodge and camp within and near the park.
Best book: Cicerone's The Grand Canyon with Zion and Bryce Canyon National Parks. Excellent in many ways, if perhaps a bit short on the feel of the place. Find relevant books on Amazon.
Have a look at the dreaded TripAdvisor. You should get good, current views on this area.
Our friends and partners Responsible Travel have a selection of walking and other holidays in South-west USA. You should get good ideas, perhaps for something you hadn't thought of!
We want to give even more information: Please help us by recommending your best walks/making suggestions and sending photos! Thank you!
See also expedition planning, including our universal expedition checklist. Walkopedia encourages responsible travel.
Books and Maps
Books on this walk (support us: find books using our Amazon search box)
The Grand Canyon with Zion and Bryce Canyon NPs – Cicerone: excellent, as usual, although one can sometimes feel one has not got a sense of what a walk will really be like; covers all the practical information you would get in a general guidebook.
Hiking in the USA – Lonely Planet
Find these and other books on Amazon.
Other books (support us: find books using our Amazon search box)
Find these and other books on Amazon.
Maps
Good maps can be bought locally, easily. The visitor centre is an excellent source. Go there on arrival.
The Trails Illustrated Series, and other specific trail maps, can be bought at the visitor centre. For real remote walking, you will need the US Geological Survey maps. May be gettable locally, but need to be ordered online to be sure.
Stanfords: www.stanfords.co.uk. A good online specialist source of worldwide.
Best times to walk/weather
Best times to walk
Being actually quite high (the rim is at around 2,500-2,700m), the winters are hard here, indeed snowy, usually from mid November to late March. The summers remain relatively temperate, with thunderstorms in July and August.
Generally cold until late April.
September to end of October are probably the best times, including tree colour October-November.
With the rim at 8,000ft, summer is milder than elsewhere; but crowded.
Weather
Temperatures can take visitors by surprise, as temperatures in the canyon are often a lot hotter than at the rim.
For detailed weather information, have a look at: www.worldweather.org or www.bbc.co.uk/weather/world/country-guides.
Getting there/transport/permits/fees
International/internal flights to Las Vegas or Salt Lake City.
Skyscanner is an excellent (relatively new) site for finding the flights you need; otherwise try Lastminute.com, or look at what's available on Tripadvisor.
158 miles/3hrs from Las Vegas. 325miles/6hrs from Salt Lake City.
This being the USA, almost all visitors arrive by car. There is little relevant public transport. Car hire is pretty easy.
A vehicle-based park fee is payable. If you are travelling widely, think of getting a National Park pass.
Those on organised expeditions are likely to be transported from/to arranged start/departure points.
Overnight Backcountry Permits are required for all camping within the park. There are a limited number of permits, so applications should be made in advance. For details, check the guidebooks and also (in case of changing rules) contact the Backcountry Information Centre – see www.nps.gov/bryce. There is a permit fee.
Possible problems, health, other warnings
Variable temperatures: often broiling, but it can get very cold. Always bring layers and a waterproof and come prepared for the time of year – and the unexpected.
Heat and strong sun. Carry enough water (and plan for water supplies in an emergency) and protect yourself.
[Heights: dangerous! Some trails are not for those who have difficulties with heights.
Dangerous animals, including mountain lions and coyotes, snakes, scorpions, stinging/biting ants and other insects and stinging or sharp plants. Take all appropriate precautions. Check before sitting on or moving rocks and logs.
Canyon dangers: canyons can be lethal, particularly as a result of flash floods. Assess and prepare for all risks on those walks involving canyon beds. Main risk season is July – beginning of September.
Summer lightning storms: get into shelter if one is coming.
This can be remote country: if going remote, you will have to carry all your food and other supplies, and help may be hard to get if things go wrong.
Altitude: likely to affect you a bit unless acclimatized: expect to puff and perhaps a mild headache.
See also the websites in our useful links page for more detailed, and up-to-date, information.
Safety and problems: All walks have inherent risks and problems can arise on any walk. Many of the walks featured on this website involve significant risks and possible problems. This website cannot, does not purport to, identify all actual or potential risks, dangers and problems that may relate to a walk or a country. Any person who is considering undertaking this walk should do careful research and make their own assessment of the risks, dangers and possible problems involved. They should also go to "Important information" for further important information.
Make sure you have appropriate insurance.
Guided or independent?
Independent
The great majority hike Bryce independently. But come fully prepared.
Guided/supported:
Some people form or join organised/supported expeditions. Travelling here with a knowledgeable guide has real advantages.
If hiring a guide locally, meet him/her and get comfortable before committing. Make sure all requirements are understood and agreed – including, of course, remuneration!
Expedition organisers include:
Mountain Kingdoms – www.mountainkingdoms.com
https://www.brycecanyon.com/bryce-canyon-tours-3/
Grand American Adventures – www.grandamericanadventures.com
PLEASE HELP Walkopedia by recommending any reputable tour organizers that you know of – local or otherwise.
Accommodation
Nearby Bryce Canyon City (i.e. small town), and other towns further afield, have lodges, hotels and stores.
Camping is generally the only realistic option once in the canyon. There are a few campsites which often need booking ahead. Wild camping is not allowed.
The guidebooks have a selection of possible accommodation.
There are various relevant accommodation websites.
A good range of hotels can be found on the unimaginatively named but effective Hotels.com.
If you're on a budget, Hostelbookers usually has a good selection of cheaper-end accommodation; or perhaps try for some bargain luxury on Lastminute.com.
Useful websites and information
Tipping is expected, so come mentally prepared and with enough cash.
Fires are prohibited, so bring a stove and think about light foods.
Water will be essential: plan carefully.
Useful websites and information
There are many websites with relevant information. Here are some that we think are useful or have been recommended to us.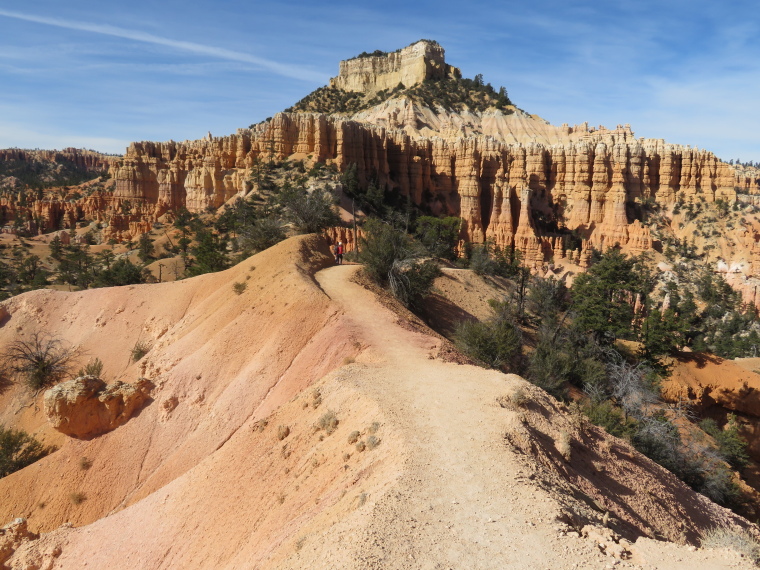 OTHER ACCOUNTS
share your experiences
Top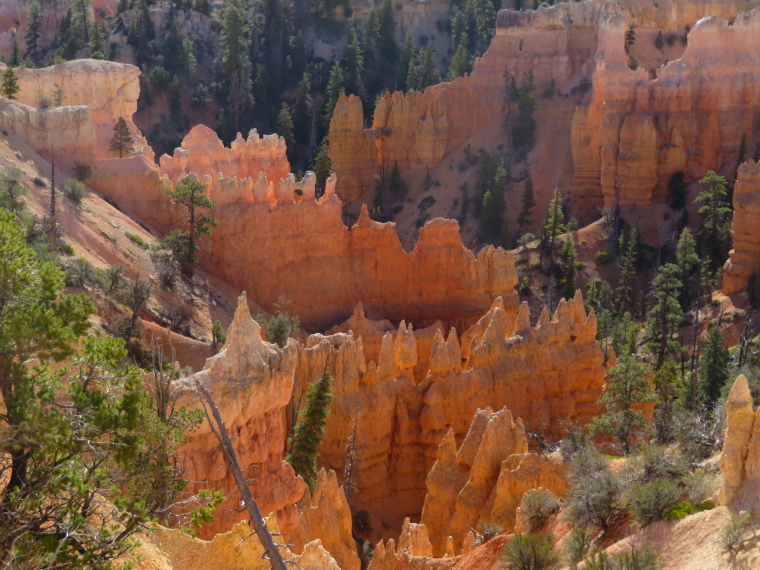 Top
Responsible travel matters, a lot. How you travel will make a real difference - for better or worse. PLEASE consider this when making plans. Read more