Vicente Perez Rosales NP
Key information: Vicente Perez Rosales NP
Walk the lush river valleys of Vicente Perez Rosales NP; marvel at the profusion of exotic birds and gaze up at the volcanic beauty of glacier-capped Volcan Osorno.
Meander from the creeks and inlets of Lago Todos los Santos to a small settlement near the steep shores of Lago Rupanco, on a hike taking in the relaxing natural hot springs at Termas de Callao.
Ascend Volcan Osorno from just outside the park, clambering up steep, icy slopes to its summit.
Walkopedia rating
Walkopedia rating82
Beauty

33

Natural interest

18

Human interest

0

Charisma

33

Negative points

2

Total rating

82

Note: Negs: likely wet weather; heavy loads to carry on multi-day walks
Vital Statistics
Length:

Variable

Maximum Altitude:

Variable

Level of Difficulty:

Variable
Top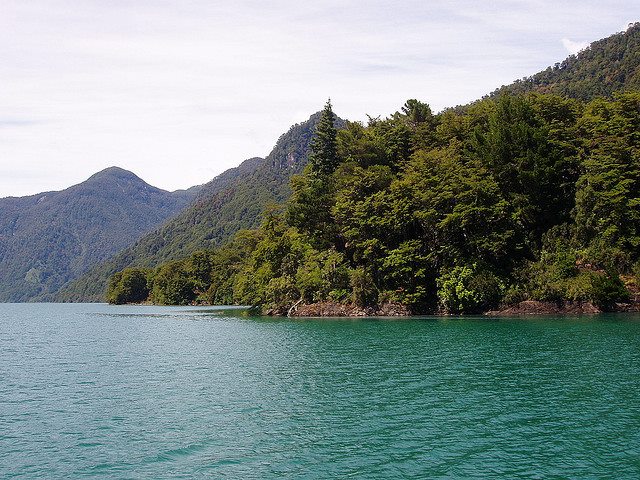 WALK SUMMARY
THIS PAGE IS AT AN EARLY STAGE OF DEVELOPMENT. PLEASE HELP US BY MAKING SUGGESTIONS AND SENDING PHOTOS! THANK YOU!
Chile's Lake District, better known locally as Zona Sur, is a beautiful landscape of lakes and volcanoes, strewn across the foothills of the Andes. Puerto Montt, a sprawling bay city with a curious cultural mix of Chiloe and Germanic influence, provides an ideal base for exploring this watery scenery. Although eemingly a serene backwater, Puerto Montt played a key role in the 1970 electoral success of Salvador Allende, after the local police shooting of some land squatters became a national scandal.
Vicente Perez Rosales NP is named in honour of the founder of Puerto Montt, who as well as being a successful businessman and mining magnate, was a traveler, diplomat, politician, and writer. The park itself is the largest in the Chilean Lake District, with the fjord-like Lago Todos Los Santos as its focus.
At the western end of the lake sits glacier-draped Volcan Osorno, known for the symmetrical, conical shape which makes it so reminiscent of Japan's Mount Fuji. On the opposite, easternmost, point of the lake is the mighty Mount Tronador, spilling over the border into Argentina, and more properly a part of Nahuel Huapi NP.
Precipitation here is high, which has created a wonderful, water-driven landscape. Heavy snowfalls feed numerous glaciers on Osorno, in spite of its relatively low altitude, whilst the scenery is dominated by a vast array of beautiful waterfalls and powerful rivers. The vegetation is correspondingly lush and varied, providing the perfect habitat for a throng of gorgeous exotic birds - including parrots, parakeets and hummingbirds.
The best multi-day walk in the park is the three day trek to the natural thermal springs of Termas de Callao. This gentle trail meanders through the lowlands of Vicente Perez Rosales, keeping to the river valleys, and passing small farms along the way. Described in detail in Lonely Planet's Trekking in the Patagonian Andes, this is the perfect route from which to enjoy the verdant surroundings.
Although not strictly within the boundaries of the park, Volcan Osorno is an iconic part of the landscape. Ascending this impressive strato-volcano involves a challenging and technical climb, and should only done with the appropriate experience and equipment. The ascent of Osorno is ordinarily done from a refugio on the western side, and takes 2-3 days. An alternative, following a path along its northeastern slopes without reaching the difficult glacial terrain further up, is the path from Petrohue to Refugio Picada.
Walking in the lowlands is relatively problem-free, as the river-crossings all have sturdy bridges. If you venture up into the higher slopes of the park, including Osorno, make sure you have the equipment to deal with glaciers. If you are inexperienced, a guide is strongly advisable.
Camping is the only option if doing multi-day walks in the park.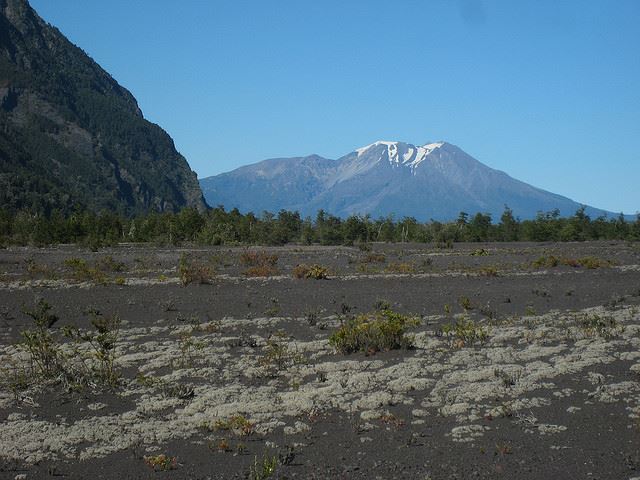 See also expedition planning, including our universal expedition checklist. Walkopedia encourages responsible travel.
See also expedition planning, including our universal expedition checklist.
Walkopedia encourages responsible travel.
Books and Maps
Books on this walk
Trekking in the Patagonian Andes – Lonely Planet/Carolyn McCarthy: An updated version of the classic Lonely Planet guide for trekking Patagonia – this is an essential guidebook for anyone walking Vicente Perez Rosales.
Other books
Chile and Easter Island – Lonely Planet/Carolyn McCarthy
The Rough Guide to Chile – Rough Guides/Shafik Meghji & Anna Kaminski
Dictionary of Chilean Slang: Your Key to Chilean Language and Culture – Emilio Rivano Fischer: A useful insight into language use in Chile, which is significantly different to that in Spain or elsewhere in Latin America. Note: this book is in Spanish.
Voyage of the Beagle – Charles Darwin: Darwin spent some considerable time in Chile, with some arguing that this was as influential as his time spent on Galapagos Islands for the development of his later theories.
Chile: Travels in a Thin Country – Sara Wheeler
Patagonia Chronicle: On Foot in Torres del Paine – Susan Alcorn
The Last Cowboys at the End of the World: the Story of the Gauchos of Patagonia – Nick Reding
The Motorcycle Diaries – Ernesto "Che" Guevara: It is almost impossible to escape the pervasive legacy of Che Guevara in South America; this bestseller charts the early travels which inspired his crusade for social justice.
Clandestine in Chile – Gabriel Garcia Marquez: here, the Colombian author describes the experience of exiled film director Miguel Litten when he returned to Chile in disguise during the Pinochet's dictatorship. Part adventure story, part political reportage, this short book earned the ultimate accolade of governmental displeasure, with around 15,000 copies burnt upon publication.
In Patagonia – Bruce Chatwin: Although the veracity of some of Chatwin's encounters has been questioned, his stylized account of travelling through Patagonia transformed ideas about travel writing.
By Night in Chile – Roberto Bolano: A novella comprised of a dying priest's monologue, in which even as his ramblings become more disjointed, his ties to Chile's twentieth century political history become clearer.
The Essential Neruda: Selected Poems – Pablo Neruda, Ed. Mark Eisner: A collection of poems by Chilean national treasure, and Nobel prize winner, Pablo Neruda.
Maps
Stanfords: www.stanfords.co.uk. A good online specialist source of worldwide maps (it is also good for guidebooks). Also try www.mapsworldwide.com and www.trektools.com.
Best times to walk/weather
Best times to walk
The Termas de Callao walk can be done from late October to early May, as it is sheltered and doesn't get higher than around 800m. It is probably best, however, done in the summer months: December, January and February. Osorno can be climbed year round, and ice axes and crampons will be needed whatever time of year you go.
Weather
Vicente Perez Rosales has some of the highest precipitation in the Chilean Lake District, where precipitation levels are always high. Weather is generally mild.
For detailed weather information, have a look at: www.worldweather.org or www.bbc.co.uk/weather/world/country-guides.
Getting there/transport/permits/fees
Most visitors to Chile fly into Santiago. Skyscanner is an excellent (relatively new) site for finding the flights you need; otherwise try Lastminute.com, or look at what's available on Tripadvisor.
As in many of the Chilean national parks, private transport is helpful in accessing trailheads.
Petrohue is a starting point for many walks in the park, and boats can be chartered from here to take you to the trailhead for the walk to Termas de Callao, at El Rincon. There are buses to Petrohue from Puerto Montt.
No permit is required to walk in Vicente Perez Rosales NP, although you should try and keep the park authorities informed about your presence and where you intend to walk.
Route(s)
We are currently working on pages for the best walks in Vicente Perez Rosales, which will have more detailed information on routes. If you have any suggestions for walks, or information on routes, please let us know.
If you are planning on walking here, then it may be worth investing in Lonely Planet's Trekking in the Patagonian Andes.
Possible problems, health, other warnings
· Mountain weather: snow, rain, severe cold and wind are possible at any time of year and the weather can change rapidly. Come prepared.
· This is remote country: food and other supplies will not be readily available and help may be hard to get if things go wrong.
See also the websites in our useful links page for more detailed, and up-to-date, information.
Safety and problems: All walks have inherent risks and problems can arise on any walk. Many of the walks featured on this website involve significant risks and possible problems. This website cannot, and does not purport to, identify all actual or potential risks, dangers and problems that may relate to a walk or a country. Any person who is considering undertaking this walk should do careful research and make their own assessment of the risks, dangers and possible problems involved. They should also go to "Important information" for further important information.
Make sure you have appropriate insurance.
Guided or independent?
Independent
You can do this walk independently, but you will need to be self-sufficient, so come fully prepared.
Guided/supported
Some people form or join organised/supported expeditions.
Expedition organisers include Puerto Montt Excursiones.
PLEASE HELP Walkopedia by recommending any reputable tour organizers that you know of – local or otherwise.
Accommodation
No accommodation in the park, and camping is the only option on multi-day walks.
A good range of hotels in the bigger towns (Puerto Montt is the closest major centre to VPR) can be found on the unimaginatively but effectively named Hotels.com. If you're on a budget, Hostelbookers usually has a good selection of cheaper-end accommodation; or perhaps try for some bargain luxury on Lastminute.com.
See what the commentary on Tripadvisor is on possible places to stay before booking – although do take their reviews with a pinch of salt, as they can be "interested".
Other information and tips
Bear in mind that Chilean Spanish differs significantly from that spoken in Spain, and even that spoken in other Latin American countries. Therefore even if your Spanish is fluent it may be worth investing in a phrase book to help you get by here.
Tipping is expected, so come mentally prepared and with enough cash. Check guidebooks for current rates. Do err on the side of generosity if unsure – it will make a big difference to them.
Do be careful, considerate and respectful in all dealings with the locals.
Having the correct gear is essential for a comfortable, safe walk. Begging and borrowing gear off others is ideal if you're on a budget, or this is your first long walk, but at some point you may want to invest in some of your own. Some of our favourite equipment and clothing specialists include Surfdome, Britain's Cotswold Outdoor, and the Utah-based company Campsaver.
Useful websites and information
There are many websites with relevant information. Here are some that we think are useful or have been recommended to us.
· Chile Travel has some information on its website.
· Try www.flickr.com for pictures of this walk.
Other things to do in the area
Other walks
Chile, and in particular Patagonia, has a huge variety of great walks. There is likely to be a good walk within range wherever you may be: have a look at the list on our Chile page.
Other activities
Safety and problems: All walks have inherent risks and potential problems, and many of the walks featured on this website involve significant risks, dangers and problems. Problems of any sort can arise on any walk. This website does not purport to identify any (or all) actual or potential risks, dangers and problems that may relate to any particular walk.

Any person who is considering undertaking this walk should do careful research and make their own assessment of the risks, dangers and possible problems involved. They should also go to "Important information" for further important information.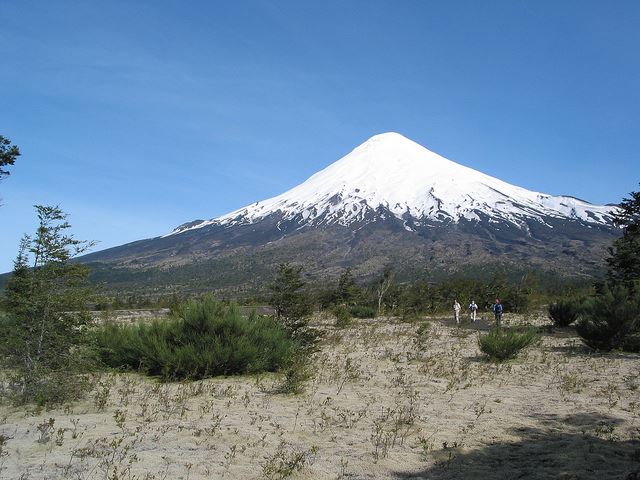 OTHER ACCOUNTS
share your experiences
Top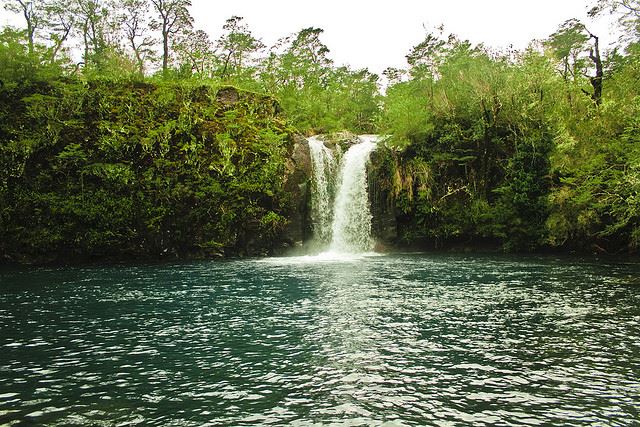 Top
Responsible travel matters, a lot. How you travel will make a real difference - for better or worse. PLEASE consider this when making plans. Read more