Mount Kailash Kora
Key information: Mount Kailash Kora
Pilgrimage walk around Tibet's most sacred mountain.
Extraordinary glacial scenery, views of this superb 6,700m peak.
Deep spiritual significance: the company of pilgrims from all over Tibet and further afield. (You are seldom in empty landscape.)
This walk is high (crossing passes up to 5,630m) and very tough. Altitude can kill here.
Walkopedia rating
(Top 100)
Walkopedia rating100
Beauty

35

Natural interest

16

Human interest

18

Charisma

38

Negative points

7

Total rating

100

Note: Neg: severe altitude.
Vital Statistics
Length:

53 km

2-3 days

Maximum Altitude:

5,630m

Level of Difficulty:

Very Difficult
Top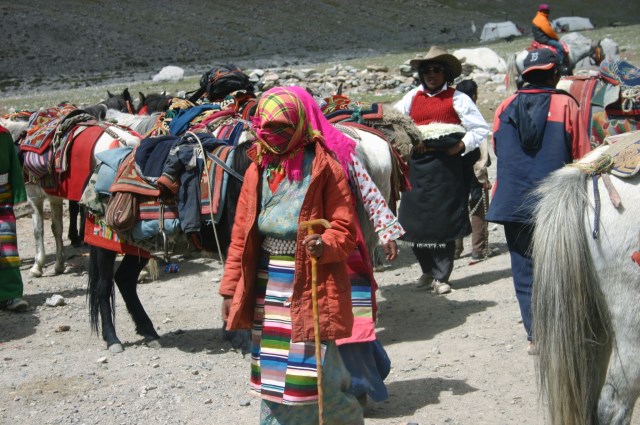 WALK SUMMARY
Mount Kailash is sacred to four religions and a deeply numinous place. Pilgrims throng to the mountain: not just Tibetans, but Hindus and Buddhists from India to Japan, joined by Western and Chinese travellers.
Everyone comes to Kailash to walk the kora, the sacred circuit around the mountain, which is probably the world's best walk. Many Tibetans do the kora in a single day; most foreigners take two to three days. Sharing the path with these pilgrims, often the simplest illiterate nomads who have saved for years to make the trip, is inspiring, whether or not you are a believer. You will meet a huge range of people here, including prostrators who will take three weeks to complete the circuit.
The kora starts at the charm-free village of Darchen, winding past mani walls and skirting the base of the Kailash massif. To the left, the huge, treeless Barkha plain is dotted with white nomadic tents and herds of sheep and goats.
At the first prostration point, the mountain's beautiful south face appears. The trail passes the famous Tarboche Flagpole and enters the extraordinary glacial Lha Chu valley, a flat, gravelly bottom receding between vast, sculpted red towers, broken crags and huge scree slopes.
Most trekkers will reach the Dira-Puk campsite at around 5,000m by mid-afternoon. Soaring, resplendent, above it is the famous north face, some 1,700m of banded rock and ice.
The second day trudges painfully through rough high valleys, past the Shiwa-tsal charnel ground, where pilgrims undergo a symbolic death, leaving an item of clothing (or hair, teeth or blood) to represent their renounced life, to the Drmla-la pass, festooned in prayer flags, at some 5,630m.
The kora then drops steeply past a turquoise sacred lake to a long, beautiful valley. Most hikers have a pleasant trudge in thickening air down to a campsite at the heavily grazed meadow of Zutul Puk, below a recently rebuilt monastery. They walk out into the open plain and back to Darchen the following morning.
From http://www.lib.utexas.edu/maps/middle_east_and_asia/asia_ref04.pdf
WILLIAM MACKESY'S ACCOUNT
of this walk
Deep in the wilds of Western Tibet towers, in its majesty, Mount Kailash, sacred to four religions and a place of pilgrimage for centuries. At 6,714 m (a bit over 22,000 ft), Kailash does not rival the Himalayan giants, but it is a truly beautiful mountain, with its four striated faces under a cone of pure, unsullied snow.
Hindus and Buddhists believe Kailash to be the navel, or axis, of the world and the abode of Shiva, the destroyer and transformer, and of Samvara, a wrathful manifestation of the Buddha. Jains and followers of Bön, the ancient shamanistic.....
READ MORE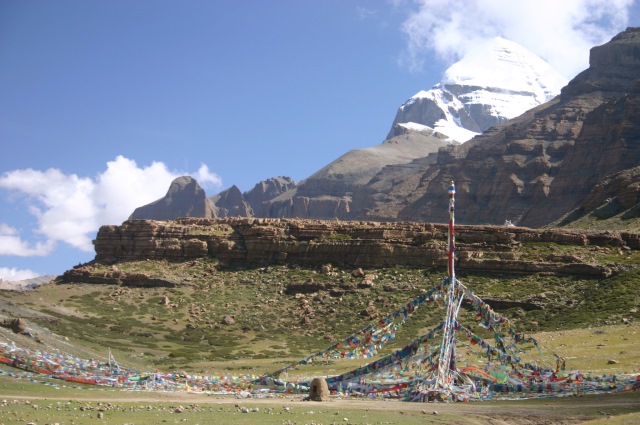 We have a lot of helpful practical information and tips about this walk, covering everything from the best books and maps, to timing and weather, geting there, possible problems, whether you need a guide and where to find them, and useful websites. This section is only open to members.
Membership is FREE AND JOINING TAKES 30 SECONDS. To login or sign up click here
Safety and problems: All walks have inherent risks and potential problems, and many of the walks featured on this website involve significant risks, dangers and problems. Problems of any sort can arise on any walk. This website does not purport to identify any (or all) actual or potential risks, dangers and problems that may relate to any particular walk.

Any person who is considering undertaking this walk should do careful research and make their own assessment of the risks, dangers and possible problems involved. They should also go to "Important information" for further important information.
Anyone planning an expedition to this place should see further important information about this walk.
COMMUNITY COMMENTS AND PHOTOS
Name: Bigboots
Posted on: 01/05/2008
Shattering, but splediferous. Just hope it doesnt get too commercialized as they build new roads, hotel etc.

Name: Doug
Posted on: 08/10/2011
Last year my wife and I walked the Mt Kailash kora and agree that it was then the number 1 wilderness walk. We have just returned from walking the kora again but sadly it no longer qualifies for even the top 100 in our opinion.

The Chinese have constructed a gravel road at least 2/3 of the way round the kora and there is, among some of the local Tibetans, a fear that the road may be extended completely round the kora. Not only does this road allow vehicle access to the most wild parts of the walk it has also destroyed some of the sacred areas along the walk. Perhaps most importantly - long sections of the pilgrim path has been torn up and replaced by the gravel road.

Some local opinion suggests this is a means by which the kora can be opened up to large numbers of Han Chinese tourists travelling in cars but also allows greater tourist access by the large number of Hindu tourists from India who come to the area often very poorly acclimatised.

Name: William
Posted on: 22/02/2013
The track they are building round the nountain sounds alarming for the integrity of the place. Please take care: this isn't disneyland!

Name: William
Posted on: 30/11/2015
Walkopedia friend Dick Everard (Thank you Dick!) says:
I wonder whether you have read about the accident at the Cirque de la Solitude on the GR20 in Corsica this year. I only came across it by accident when looking something up on the internet. It is difficult to get a full picture of what happened but it seems that possibly 7 people were killed following a rock fall/landslide following very heavy rain. The path is presently closed at this point but the only English Report was by Paddy Dillon of Cicerone in the Outdoor Magic forum and that on Corsica.forhikers. Most of the reports are dated just after the accident happened when they only knew of three dead and I don't think it was until several weeks later that the full picture emerged. Most of the newspaper reports are in French so unless your French is good, they are difficult to understand and the Google translation isn't much help. I thought it might be sensible to highlight the dangers of walking in mountains in Walkopedia as I am sure most of us get complacent – I know that you do include warnings. It takes something like this to remind everyone that they need to be careful not that I would want to put anyone off walking the GR20 or any other high level route. On a practical matter, I don't know how one discovers when and if the stage through the Cirque de la Solitude will be re-opened – maybe on Corsica.forhikers: this is the latest info from there: http://corsica.forhikers.com/forum/p/25089 .
Your comments on this walk, your experiences and suggestions, and your photos are very welcome. Where appropriate, you will be credited for your contribution.
Top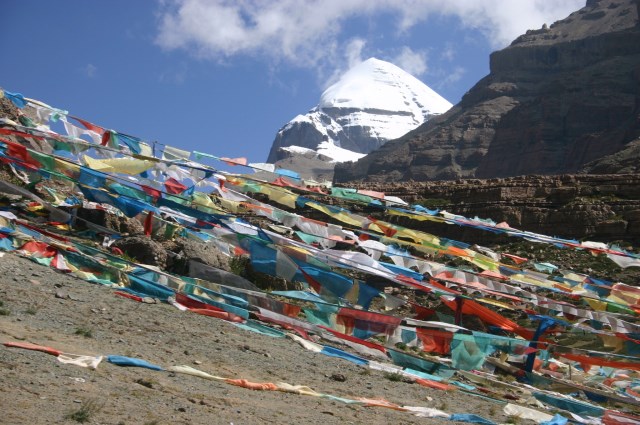 OTHER ACCOUNTS
share your experiences
Top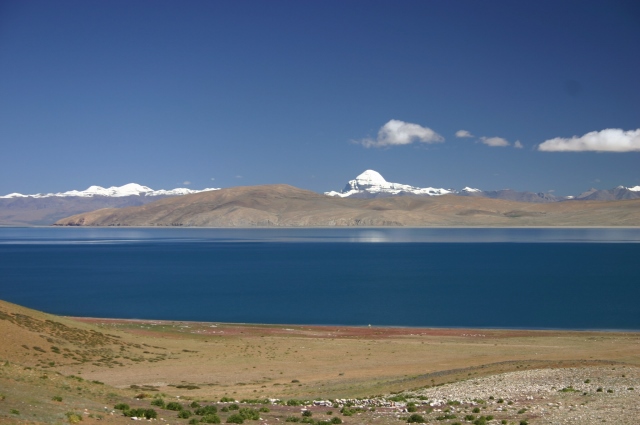 Top
Responsible travel matters, a lot. How you travel will make a real difference - for better or worse. PLEASE consider this when making plans. Read more